Overview of PeoplePerHour customer experience
PeoplePerHour is a freelance platform that has received numerous complaints from its users. The most common issues include poor customer service, delayed payments, and low-quality work. Many freelancers have reported that the platform is biased towards clients, making it difficult for them to get paid for their work. Additionally, some clients have complained about receiving subpar work from freelancers, despite paying high fees. The platform's dispute resolution process has also been criticized for being slow and ineffective. Overall, PeoplePerHour has a poor reputation among freelancers and clients alike, and users are advised to exercise caution when using the platform.
PeoplePerHour complaints
35
Newest PeoplePerHour complaints
This review was chosen algorithmically as the most valued customer feedback.
I've worked on 8 projects as a freelancer via this website and everything was OK until the final 2 jobs. First one was for a buyer that had 2 reviews, I got a quick payment for the job on 3rd May 2023. PPH took their commission from that job 85$, however to this day (two months later) they still didn't let me withdraw my money! They say that the buyer...
Read full review of PeoplePerHour
Beware of PeoplePerHour: A Scam Website with Fake Profiles and Blackmail Tactics
PeoplePerHour is a website that I would not recommend to anyone. They have fake profiles that do not complete jobs and then blackmail you to pay and lose money in fees. The customer service supports and defends them, using the same language and rebuttals as the generic customer service. It is a complete scam!

I had a terrible experience with Kevin Gray from Alphabet Digital. He used a fake Philippine IP address and gave me a quote for a job that was supposed to take 48 hours. However, it was extended to 2 weeks and the job was incomplete. I paid $67 for an incomplete job, and then he asked for an additional $60. I disputed the charges, but he played with the backend of my website and sent threat messages from the same IP address. He is very confident that he will win the dispute because he uses a fake avatar and surely works for this scam organization PeoplePerHour so they can win in fees!

I wasted 3 months of my life and $900 and still don't have a decent website. I deleted my account, thank God, and am trying to get refunded. Kevin Gray claims to own Alphabet Digital in Manchester, UK, and have worked for Google. He speaks exactly like the PeoplePerHour customer service 100% and works for them. This website is a criminal organization scamming victims like me. Please report them if they have scammed you. This platform should be shut down!
Disappointing Experience with PeoplePerHour: Automated Vetting, Location Requirement, and Zero Support
So, I tried using PeoplePerHour to find some professionals for my writing needs, but boy was I disappointed. The whole "vetting" process is automated, which means that there's no human touch to it. And don't even get me started on the sample requirement. I tried attaching mine, but the system was so idiotic that it wouldn't let me. It only accepted samples from certain sites, which is just ridiculous.

But the biggest issue I had with PeoplePerHour was their location requirement. Apparently, your location has to match the one you put on your application. What kind of nonsense is that? I'm a writer, I can write from anywhere on the planet. And I happen to be traveling soon, so what happens then? They'll shut me down because my location doesn't match? That's just ridiculous.

And even when I tried to "correct" my location to match my current one, the system kept defaulting back to the original one. So, I ended up being declined anyway. Good riddance, I say.

But the real kicker is that PeoplePerHour has 100 idiotic tech conundrums and zero support. So, if you have a billing problem or any other issue, you're on your own. It's just another blood-sucking site that collects commissions for other people's work and does nothing to make the experience better for the people who make them all the money.

I hope people wise up and abandon PeoplePerHour altogether. It's a badly thought-out site that's just out to make a quick buck.
Is PeoplePerHour legit?
PeoplePerHour earns 91% level of Trustworthiness
SAFETY NOTICE: ComplaintsBoard has analyzed PeoplePerHour and determined that it has perfect credibility and is completely trustworthy, with a legitimacy rating of 91%.
PeoplePerHour has registered the domain name for peopleperhour.com for more than one year, which may indicate stability and longevity.
Peopleperhour.com has a valid SSL certificate, which indicates that the website is secure and trustworthy. Look for the padlock icon in the browser and the "https" prefix in the URL to confirm that the website is using SSL.
Our scan shows PeoplePerHour website is free from malware and phishing activities, which are types of online threats that can include viruses, worms, Trojan horses, ransomware, and other malicious code, as social engineering tactics used to trick users into sharing their personal information.
Peopleperhour.com has been deemed safe to visit, as it is protected by a cloud-based cybersecurity solution that uses the Domain Name System (DNS) to help protect networks from online threats.
Peopleperhour.com you are considering visiting, which is associated with PeoplePerHour, is very old. Longevity often suggests that a website has consistently provided valuable content, products, or services over the years and has maintained a stable user base and a sustained online presence. This could be an indication of a very positive reputation.
PeoplePerHour's website seems to offer jobs or career advice. While this can be a helpful resource.
Several positive reviews for PeoplePerHour have been found on various review sites. While this may be a good sign, it is important to approach these reviews with caution and consider the possibility of fake or biased reviews.
PeoplePerHour website is deemed to be popular and indicating that it receives a high volume of traffic. It is important to be cautious when using a highly trafficked website, as it may be a target for cybercriminals looking to exploit vulnerabilities or steal personal information.
However ComplaintsBoard has detected that:
While PeoplePerHour has a high level of trust, our investigation has revealed that the company's complaint resolution process is inadequate and ineffective. As a result, only 0% of 35 complaints are resolved. The support team may have poor customer service skills, lack of training, or not be well-equipped to handle customer complaints.
PeoplePerHour protects their ownership data, a common and legal practice. However, from our perspective, this lack of transparency can impede trust and accountability, which are essential for establishing a credible and respected business entity.
Complaints Board has received reports that the website may be a possible fraud. To protect yourself, consider using a different website. If you find that the website is indeed fraudulent, report them to us, to help protect other consumers.
Our Verdict: PeoplePerHour is highly recommended company, but beware of poor customer service. Their 0% Resolve Complaints rating is a cause for concern. We advise using their services securely and reviewing complaints beforehand.
Warning: PeoplePerHour is a Scam - Stay Away for Your Own Peace of Mind
I've been using PeoplePerHour for quite a while now, but lately, I've noticed that they've been scamming people left and right. They never provide any proof if there's an issue, and they just say that they've returned the money to the buyer. But when you ask the buyer if they've received the money, the answer is always a resounding NO. It's like they're stealing your money right in front of your eyes. And I'm not the only one who's noticed this. I've seen many reviews here that have the same problem.

PeoplePerHour is a complete scam. Their staff is inexperienced and expensive. And speaking to their support is like talking to a brick wall. They're useless, annoying, and irritating. And you always leave without a solution. They're not willing to help you at all. And when you're stuck with a buyer, they just send pre-made messages that don't help at all. And when you get angry after 30 minutes of receiving the same messages, they accuse you of being abusive and close the chat. It's a good excuse for them to drop you, but it's their fault in the first place for not helping you.

I can only say that you should stay away from PeoplePerHour if you want a peaceful life. There are many other good platforms out there that actually help you and have staff with decent brain cells. PeoplePerHour is just a scam company, and that's all it is. And I've noticed that there are many fake reviews from people who are obviously paid to write standard reviews that you can buy. So be careful and don't fall for their tricks.
My Frustrating Experience with PeoplePerHour: Poor Support, Hidden Fees, and Delayed Funds
I gotta say, I had a pretty rough experience with PeoplePerHour. It took them ages to get back to me about my support ticket, and even then, they didn't really solve my problem. I was trying to get my funds back from my PPH escrow, but they told me my client needed to upload some documents first. And get this - they didn't even ask for those documents when I signed up! They wait until you need to withdraw funds or something, and then they hit you with the request. And if you don't pay extra for them to approve your docs in 24 hours, you can forget about getting your money back anytime soon. They'll take up to 7 working days, no problem.

Honestly, the support is the worst part of this company. They closed some of my tickets without even solving my issue, and it took them more than a month to return my funds (which still isn't resolved, by the way). And don't even get me started on the fees. They're pretty high, especially for buyers.

If there's one thing I wish I had known before using PPH, it's that they only care about their profits. They don't care about clients, and they don't care about sellers. It's all about them. So if you're thinking about using this platform, just be prepared for a lot of delays, fees, and frustration.
My Experience with PeoplePerHour: Paying to Apply for Jobs with No Success
So, I decided to give PeoplePerHour a try, which is a website where you can make a profile as a freelancer and be found by potential clients. You have to pay for every job you apply for, and the client chooses who they want without any interview or anything. The jobs are usually short, like two-day projects. I applied to many clients but never got any work. When I asked why, they said I didn't apply to enough jobs. I tried again, but still no luck. After a while, they shut down my account, saying I broke their terms and conditions. When I asked how, they couldn't tell me. I tried making a new account with a different email, but it kept getting deactivated. I contacted them many times, but they just kept telling me to create a new account with a different email. It never worked. After a year of paying to apply for jobs, I asked for a refund, but they refused. It's basically like paying to be a candidate for a job, which doesn't seem fair to me.
Mixed feelings about PeoplePerHour: decent platform, but with some major flaws
I gotta say, I'm pretty happy with PeoplePerHour. It's not perfect, but it's got a nice look and it's pretty easy to work with clients and get paid. The only thing that really bugs me is the moderation - it's like they're always breathing down your neck! But the real kicker is the verification process for new clients. They won't release your funds until the client goes through this whole annoying process of uploading their ID and stuff. And most of them don't bother, so you're stuck waiting. I talked to a senior agent about it, but they didn't have any good solutions. So I'm not even bothering to invite my own clients to the site.

Another thing that really grinds my gears is the proposal credits system. After a few weeks, you can't even bid on projects anymore, even if you're sending out proposals every few days. And if you cancel a bid, you don't get your credits back! It's a real pain when a client wants to work with you and you can't even send a proposal. You have to ask them to create a private work stream and invite you, or you have to buy more credits. It's just not very user-friendly, especially for established freelancers like me.

Overall, I'm pretty satisfied with PeoplePerHour. It's got its flaws, but it's a decent platform for finding work and getting paid. They just need to make some improvements to make it easier for freelancers to use.
Terrible Experience with PeoplePerHour: Unreliable Freelancer and Poor Customer Service
So, I recently used PeoplePerHour to revamp my website. I wanted a simple revamp, just using my existing Contact Us form and the same fields. The freelancer agreed to do it for GBP 45.00, which I also agreed to. However, when the website was developed, there were a few errors. I asked the freelancer to fix them, which he eventually did. But then the Contact Us form started playing up again, and I had to ask him to fix it again. This time, he invoiced me for GBP 55.00, even though I had not agreed to this price. I still paid it, but as soon as I did, the website started playing up again. The images were scattered on the website, and the Contact Us form was not working.

I complained to the freelancer, and he fixed the images. However, the Contact Us page is still not working, and now a representative from PeoplePerHour is asking me to work with the freelancer. But the freelancer is not doing anything to fix the problem. He is accusing my hosting provider of having servers that are not working, but I proved that the servers are working fine. I used their website tool to create a simple Contact Us page form, including Newspaper Subscription, and all are working 101%.

Now, the freelancer has gone quiet and is not doing anything to fix the problem. I am extremely frustrated with PeoplePerHour and their team. I wish I had read the comments before I placed an order because their rating is appalling. I will never use their services again! Please do not use PeoplePerHour!
Buyer Beware: My Experience with PeoplePerHour's Ripoff Fees and Scamming Buyers
I gotta say, I agree with what everyone else has been saying about PeoplePerHour. It's a total ripoff, man. They charge you on every penny you earn multiple times, like what the heck? They take 20% commission on everything you earn and then charge you 20% tax on top of that when you get paid. And when you want to withdraw your money, they charge you 1.9% for that too. Like, come on, give me a break!

And get this, they won't even give you access to your money for 14 working days after you've been paid. Like, what kind of nonsense is that? It's my money, I should be able to access it whenever I want.

And don't even get me started on the credits. You only get a certain number of credits per month to apply for jobs, and if you run out of credits, you have to pay more. So basically, you're paying PPH for the privilege of earning money for them. It's ridiculous.

And if you want your proposals to be pushed to the top, you guessed it, you have to pay for that too. But let me tell you, it makes absolutely no difference whatsoever. It's just another way for them to squeeze more money out of you.

But the worst part is how easy it is for buyers to scam you. They can just ignore you when the job is done and refuse to pay the invoice, and PPH always sides with the buyer in my experience. And all you get from them is "there's nothing we can do." Like, seriously? That's not helpful at all.

And don't even get me started on customer service. It's a joke. So many times I've tried to make changes to my profile, only to have them rejected with no explanation. And then I spend weeks going round in circles with people who can't even understand English, trying to find out why. And all I get are nonsensical replies that have nothing to do with the issue. It's frustrating as heck.

Honestly, I don't even know how PPH is legal. It's just a big ol' scam if you ask me.
Stay Away from PeoplePerHour: Poor Customer Service and Lack of Transparency
I recently started my online business on PeoplePerHour website and at first, everything seemed to be going well. I was able to get projects and earn money. However, when I started working on larger projects and asked clients for payment, I ran into some trouble. After the client released the payment, PeoplePerHour suddenly deactivated my account and kept the money that was held in my wallet. I tried to contact their support team, but they did not respond. I highly recommend staying away from this website. In the beginning, they will support you so you can get funds released by the client, but when you get the funds released, they will close your account without any warning or explanation.

I was very disappointed with the way PeoplePerHour handled my situation. They didn't bother to inform me first or let me know what terms I had breached. It was only after I reached out to them that they gave me a vague response about violating their terms and conditions. I felt like they were not transparent with me and did not give me a chance to rectify any mistakes I may have made.

Overall, I would not recommend using PeoplePerHour for your online business needs. Their lack of transparency and poor customer service make it a risky platform to use. It's important to find a platform that values its users and provides clear guidelines and support. I hope my experience can help others avoid the same issues I faced.
My Negative Experience with PeoplePerHour.com: Freelancer Failed to Fix Website Errors and Company Initially Refused Refund
I recently had an experience with PeoplePerHour.com where I hired a Freelancer named Fateh M. to fix some errors and warnings on my website. Specifically, I needed help with three pages that had duplicate meta descriptions and 178 pages that had a low text-HTML ratio. When Fateh M. messaged me to say that he had fixed all the errors and warnings, I was relieved and grateful. However, when I ran an audit on my site using SEMrush.com, I discovered that none of the errors had been fixed.

I was extremely disappointed and frustrated with this outcome, especially since I had paid for the work to be done. I requested a refund from PeoplePerHour.com, but they initially refused my request. This made me even more upset, as I felt like I had been taken advantage of by both the Freelancer and the company. I strongly believe that PeoplePerHour.com should be responsible for ensuring that their Freelancers are qualified and capable of doing the work they are hired to do.

After some back and forth with PeoplePerHour.com, I was eventually granted a refund. While I appreciate that they eventually did the right thing, I still feel like my experience with Fateh M. and PeoplePerHour.com was a negative one overall. I would caution anyone who is considering using this platform to be very careful when choosing a Freelancer to work with. While there are some good and honest Freelancers on PeoplePerHour.com, there are also some bad ones like Fateh M. who are not qualified to do the work they are hired for.

In my opinion, PeoplePerHour.com needs to do a better job of vetting their Freelancers and ensuring that they are capable of delivering high-quality work. Additionally, they should be more responsive to customer complaints and concerns, and be willing to issue refunds when necessary. Overall, I would give PeoplePerHour.com a three-star rating, as I appreciate that they eventually refunded me, but I still feel like there is room for improvement in terms of their overall customer service and quality control.
Issue about account creating
I would like to say, I want to work as a data entry operator but I try to create an account but many times when I complete my profile then error show that warning your profile updates have been saved and will be public once approved by the moderation team.

Please help me out for this. It's necessary for me

Thank you

Regard; Yasir Shabbir

WhatsApp: +92 [protected]
Desired outcome: Make and account
Instagram service
Paid over £100 for 10k followers all followers were lost within 3 months. I want my money back!
I am trying to update my profile in pph but it is not accepted.
Hi Team,

I have tried many times in PPH for creating my profile in PPH. My Profile is created but when i try to bid it shows error that your profile is not complete.
When i update it, i get message that "your profile is under review". After some time i get a mail from PPH which says that "Please provide your real Name and location to proceed". Due to this reason i am not able to complete my profile. Kindly Help me with. I am very frustrated by doing this again and again.

My Name- Trilok Sharma
Location- Mumbai(India)
Mobile Number- +91 [protected]
Email Id- sharma.[protected]@gmail.com

Thanks in advance.

Regards,
Trilok Sharma
freelancers going directly to my clients to solicit my business. this is a deal breaker.
I am sorry but I cannot use this service because some of your freelancers decided not to bid directly to me but went over my head to contact my client directly to solicit the job. I cannot trust this service not undermine my business although most freelancers are respectful. I will not be pursuing bids through this service if it IS NOT ABSOLUTELY CLEAR this is very uncool and disruptive of my business and my client's time - who in fact reported the issue to me. PPH needs to let freelancers know they will be cut off from using this service if this kind of underhanded grab for clients occurs. They should go through the bidding process and do it properly. Not acceptable and this has soured my view of this entire service.

See: https://www.peopleperhour.com/job/proposals/2273061?status=0&ref=streaminbox#page%5Baction%5D=country&page%5BProposal_page%5D=1&page%5Bcountry%5D=IN
refund of $21.95 needed
Dear Sir / Madam,

I have paid People Per Hour $21.95 online for 1 month extension as they have recently put this for entry level freelancers. I made the payment and realized that they are fooling freelancers by giving 1 month extension as they demand 2 successful jobs with 4+ rating in 1 month while limiting the proposal credit to only 30.

So I asked refund of $21.95 which they are denying. Though I have not used that service after payment.

please help me with refund.

Regards
ABRAR
suddenly account deactivated
Hi

Suddenly my account has been deactivated by people per hour and they don't inform me as well. There are some funds in my account as well as project running in that account.

I have email my complaint to PPH, but they are sending link to confirm complaint & to confirm link we need to login.
PPH deactivated my account I am unable to login. I am not getting any responce from them.

Please help me in this matter.

Thank you.
my account was restricted
my account was restricted i used a payment method before but now i want to use my card for payment method please have look on my account i have my active clients and have a discussion on projects with them please check again y account i also have a good satisfaction rate my clients are so happy with me i want to continue my self in people per hour so please activate my account
thankks
app developer
I have made an offer on peopleperhour pafe for an app for a charity organizations. I gave as much details of what I needed as possible. I received few offers fro developers, with one in particular who was insisting that he knows exactly what I need and how to do it. His profile name is Ajay but he gave me the name Pitu when he contacted me. He started by asking for the upfront payment which I quickly transferred to his account. He then took sometime before he provided with a poor quality beta app. The work he did was lacking a lot and I had to ask him to do what I requested first time. He submitted an Android app that lacked a lot of what I requested and before he work on the ios version, he asked for the rest of the money. I made a mistake by transferring the money before he even starts with the ios app. He then started the ios app and left it during the process because apply found that the app lacked in functionality, which proves that he didn't do what I requested in the first place.

My proof is the first job request to which Ajay/Pitu agreed to and compare that with the terrible status of the work he left for me. I have nicely asked mr Ajay to finish the job as agreed, but due to greed he refused hoping that I will offer him more money.

I hope my complainant get some attention from peopeperhour who provide a platform for people like Ajay to make money from providing real job.
cannot stop emails from them
I cannot login to actually change the settings. When I try to login it does not accept the password. When I try to change the password it does not allow me informing me that "Error Your IP address or email is Banned. Please contact for support". When I try to access helpdesk it asks me to login first...

I receive like 2 emails a day from these [censored]. It mounts up to enormous ammount after a month or two.

How can I stop this crap?!
Collect Your Trust Badge
Be recognized for outstanding customer service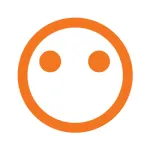 PeoplePerHour

contacts
We are here to help
19 years' experience in successful complaint resolution
Each complaint is handled individually by highly qualified experts
Honest and unbiased reviews
Last but not least, all our services are absolutely free