Milwaukee Enrollment Services [MilES] complaints
8
Milwaukee Enrollment Services [MilES]
-
Customer service
I have been on hold with the county for a total of 4 plus hours and still counting as I write this complaint, between Friday April 1st and Monday April 4th… I was bounced back and forth between enrollment services and the childcare department because one can't do what the other was suppose to do. I have submitted everything I was suppose to, I ask to speak to a supervisor and I get transferred to a regular worker while holding over 30mins just for that transfer. I don't know how anyone is able to maintain employment with these extreme wait times and workers who don't have answers and are blaming their systems.. WHAT IS GOING ON! I was just hung up on while waiting to receive my childcare hours after holding for 40mins, after the worker had to call me back after an hour and a half because her system "went down", I called early enough in the morning and now it I the end of the day and I won't be able to have childcare to go to work!
Desired outcome: Open the building back up. There is no reason at this point to still have the office closed.
Milwaukee Enrollment Services [MilES]
-
health care and child care benefits
I have been getting letters to submit paystubs to verify income which I have been uploading through the MyACCESS app. I uploaded proof on August 30 to verify my income and also many times in July. They say they have 10 days to verify my information, it took them 23 days to give me a call and ask me to read and explain it to them LOL! 23 days! I will be having an attorney look into
This and will be taking any action and every action I can to sue their obviously uneducated asses. It is not
My job to read my paystub to you that's what your supposed to be an expert in but apparently your skills are not up to par in what your expected to do. I will keep
Extending and extending and it will be on your department for not being able to read because the lack of skills in your employees. Please educate your eMployees or make them get a college education before working in such practices. I want to file
A formal complaint against this issue and if I can't get answers here trust I am determined and will find them elsewhere. I WILL!
Milwaukee Enrollment Services [MilES]
-
health care services
On Monday Aug. 5th 2019 approx. 9:50 am central time, I called Milwaukee Enrollment Services for my children health care issue. The issue was that they weren't receiving health care anymore for reasons unknown to me. The questionable "Crystal" that answered my call, failed to give me the service in which I requested for. When I asked for clarity, she was rude in hostile attitude. When I asked a question she replied "If you had been listening..." in a tone of aggression. I should NOT have to hold for two hours only for "Crystal" to yell and degrade me. I urge to whom it may concern to terminate any person that behaves like that to any person that needs help, "Crystal" is no help but a problem. Please seek justice on my behalf for my time, emotional anguish, degrading of my intelligence and patience or I would be forced to take it a step further, please.
Milwaukee Enrollment Services [MilES]
-
childcare
To start off there's always a wait time for 100 minutes or more in most cases about 300 minutes at the start of the day. Secondly no one is on the same page every one tells you something different each time. Also they tell us we can update auth online or in the portal and it'll just sit there for weeks without review this is really inhuman people work I'm in jeopardy of losing my job because of the many mistakes the workers have made and the long wait times to speak with someone by phone and in person
Milwaukee Enrollment Services [MilES]
-
service
Let's just start off by saying someone really have to address the way they treat people here. The people are rude, lazy, and careless. We all know that people that are in need of help can be vulnerable at different stages. This allows people in charge of their need to be really mean. I have spent the last 3 days going back and forth over the phone between eligibility and authorization trying to get my youngest into childcare for the days that's needed (which isn't much). I was not only bounced back and forth because of THEIR mistakes and lack of attention to detail but I was also placed on hold and then disconnected Multiple of times. This is frustrating for a mom of 4, nursing student and working mom. It's almost like they know they won't be redirected for treating people poorly. I asked to speak to a supervisor and they made me wait a few more hours. I am so persistent in being heard due to poor customer service and the lack of individual rights as to having the right to be treated with respect. I have made tons of complaints and now this has gone too far! I have watched them belittle other customers and be bluntly rude. I will be proceeding with contacting the government, mayor, and any other official that is involved with how this company is being ran. It's time to really step up and have a voice heard for not just one person but for ALL people that have been treated this way.
Milwaukee Enrollment Services [MilES]
-
not answering calls.
I have been calling day in and day out for the past 3 weeks trying to get my childcare auth done. I wait hours on end just to get hung up on. I work full time. Do not have time to go down and deal with this. Why should I have to wait 2-4 hours on hold just to be hung up on. When I call a different line they just tell me I'll be transferred to the authorization dept. I don't understand that for hours on end they just are constantly getting calls but can't ever answer mine. This is ridiculous. I'm ready to report to the BBB. You guys are suppose to answer calls and handle them in a timely fashion. Im not understanding why Im wasting hours of my work day ob a damn hold line. I am furious!
This review was chosen algorithmically as the most valued customer feedback.
Dave Kodner does not deserve to be an IM Specialist at Milwaukee Enrollment Services.He does not communicate good with clients in person and on the telephone.He gives his clients bad communication.He has no confidence with clients.He is bad person in business.He has a bad attitude with clients in person and on the telephone.He needs to get fired from Milwaukee Enrollment Services!!!
Read full review of Milwaukee Enrollment Services [MilES]
Milwaukee Enrollment Services [MilES]
-
Dave Kodner is rude and disrespectful to his clients
Dave Kodner is not a good IM specialist at Milwaukee Enrollment Services.He treats clients bad and wrong in person and on the telephone, He talks and treats his clients the wrong way in person and on the telephone.He don't show his clients no respect, no dignity and no self respect.My 2014 Christmas was messed up because of him and his bad attitude on me.Wisconsin State Police be taking up for Dave Kodner, They be taking sides with him and They be believing him.Dave Kodner is bad for business for Milwaukee Enrollment Services! He don't deserve to be a IM Specialist for a Milwaukee job.
We are here to help
16 years' experience in successful complaint resolution
Each complaint is handled individually by highly qualified experts
Honest and unbiased reviews
Last but not least, all our services are absolutely free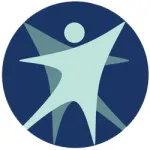 Milwaukee Enrollment Services [MilES] contacts