Paris Attitude complaints
5
Newest Paris Attitude reviews & complaints
Customer service and agency are the worst!
The worst customer service/agency!

This was by far the worst experience that I've had with a rental company in my entire life. This company truly is a scam and I'm shocked that there are not more negative reviews. I've heard by dozens of locals that you should never book with this company, and frankly, I should have listened.

Before booking my rental, I spoke with an agent, Neda, who guaranteed me that this was a quiet building, that my apartment had heating, and that if I have any issues my agency fees covered 24/7 support. Since moving in, I've had nothing but issues with noise from neighbors keeping me awake until 3am every night, 5 neighboring apartments getting fully renovated from 745am on every day, no heat for almost the entirety of my stay, and plumbing problems. I've sent dozens of emails to Neda and the customer support team, only 2 of which they even responded to. In those emails they claimed it isn't their responsibility to assist me. They said to contact the building manager. I let them know twice I was never provided his information and they never would send me it.

The apartment owners are a lovely couple who were helpful, but this agency, ParisAttitude is awful. I paid for a service they didn't provide. Instead of apologizing and taking accountability for their mistakes, or offering some kind of help or compensation, they still say it is not on them. This is no way to run a business.

There are plenty of other better, more helpful and cheaper agencies in Paris. I highly recommend looking anywhere else to book.
Desired outcome: Agency costs refund
Bed bugs in apartment rental with refusal to return deposit and rent
Bed bugs in apartment rental with refusal to return deposit and rent. I sent my daughter over to Paris to start her first year of college at American university of Paris. Due to COVID-19 she had to rent an apartment. We used Paris attitude and rented a studio apartment at 52 Rue de Chabrol. She started being fit within a few days of being there and after 10 days was getting bedbug bites all over her body in the middle of the night. She had at least 30 bites all over the place arms legs feet chest etc. We took video of the bites and we pulled back the sheets and she took pictures of the bugs that we saw crawling on the bed. They were black and they were the size of a sesame seed which is obviously a bedbug. We sent the documentation and the complaint to Paris attitude. We also sent it to the owner Mr. Karim Benani. When I was sitting on Mr. Benani refused to return our rent and also refused to pay for the 10 days of Airbnb I had to rent for my daughter to get out of the place so that he could fumigate. He insisted that she brought the bedbugs even though she got off the plane and went directly to the apartment. We have never had bedbugs or any problem with it in our entire lives. Paris attitude is refusing to resolve the situation and refusing to return our money including the damage deposit and the $700 fee they charged. My daughter stayed at the apartment approximately a week and a half before she was forced to leave after many nights of no sleep and our final discovery that it was the bedbugs causing the problem.
What legal recourse do we have?
Apartment rental
Scam and a rip off agency.
Tried to rent an apartment and they waited until i had already paid the agency fee of 426 euros or six hundred plus dollars before telling me they wanted to double the costs and wanted me to buy expensive insurance on top. When i cancelled they refused to refund the agency fee. I had to shut down my credit card for fear they would charge me more. Mastercard said they have a security issue with these guys and i should have listened.
Is Paris Attitude legit?
Paris Attitude earns 94% level of Trustworthiness
SAFETY NOTICE: ComplaintsBoard has analyzed Paris Attitude and determined that it has perfect credibility and is completely trustworthy, with a legitimacy rating of 94%.
We found clear and detailed contact information for Paris Attitude. The company provides a physical address, phone number, and 2 emails, as well as 2 social media accounts. This demonstrates a commitment to customer service and transparency, which is a positive sign for building trust with customers.
Paris Attitude has registered the domain name for parisattitude.com for more than one year, which may indicate stability and longevity.
Parisattitude.com has a valid SSL certificate, which indicates that the website is secure and trustworthy. Look for the padlock icon in the browser and the "https" prefix in the URL to confirm that the website is using SSL.
Our scan shows Paris Attitude website is free from malware and phishing activities, which are types of online threats that can include viruses, worms, Trojan horses, ransomware, and other malicious code, as social engineering tactics used to trick users into sharing their personal information.
Parisattitude.com has been deemed safe to visit, as it is protected by a cloud-based cybersecurity solution that uses the Domain Name System (DNS) to help protect networks from online threats.
Parisattitude.com you are considering visiting, which is associated with Paris Attitude, is very old. Longevity often suggests that a website has consistently provided valuable content, products, or services over the years and has maintained a stable user base and a sustained online presence. This could be an indication of a very positive reputation.
Several positive reviews for Paris Attitude have been found on various review sites. While this may be a good sign, it is important to approach these reviews with caution and consider the possibility of fake or biased reviews.
Paris Attitude website is deemed to be popular and indicating that it receives a high volume of traffic. It is important to be cautious when using a highly trafficked website, as it may be a target for cybercriminals looking to exploit vulnerabilities or steal personal information.
However ComplaintsBoard has detected that:
Despite a high level of trust, our investigation found issues with Paris Attitude's service, including poor customer service, lack of accountability, and responsibility to resolve complaints. Customers may face long wait times for responses, receive generic or unhelpful answers or no response at all. Only 20% of 0 complaints were resolved.
Paris Attitude protects their ownership data, a common and legal practice. However, from our perspective, this lack of transparency can impede trust and accountability, which are essential for establishing a credible and respected business entity.
This website appears to offer a link shortening service. Scammers may also use shortened links to make malicious or fraudulent websites appear more legitimate or to hide the true destination of a link. Therefore, it's important to exercise caution when clicking on shortened links, particularly if they come from an untrusted or unfamiliar source.
Our Verdict: Paris Attitude is highly recommended company, but beware of poor customer service. Their 20% Resolve Complaints rating is a cause for concern. We advise using their services securely and reviewing complaints beforehand.
Exorbitant fee and continual harassment to purchase other services
We rented near Madeleine four years ago directly from the owner and it was superb but her apartment was blocked out for a year so tried to get something similar in the same place. Paris Attitude forces you to give them copies of your passport pages and full credit card details before they let you get in touch with the owner. If the owner agrees to you renting Paris Attitude takes a 33% fee out of your credit card and then continues to make exhorbitant demands. We had to pay a week's rent in advance months before we were to travel, we were told we had to take out French insurance through Paris Attitude, that we had to hand over three weeks' rent in cash when we arrived and that two weeks would be returned the morning we left. Not a safe thing to have to do in pickpocket ridden Paris. Prior to leaving for Paris we constantly got emails about taking more and more of their services and throughout our stay we were badgered by email in the same way. I investigated a different agency which, I regret to say, would have been a much better apartment and the fee included in the weekly rent. Paris Attitude is just a rip off merchant.
The complaint has been investigated and resolved to the customer's satisfaction.
This review was chosen algorithmically as the most valued customer feedback.
PARIS ATTITUDE IS A SCAM!!! I paid them 405.89 Euros for a 5 week furnished apartment rental in Paris, France. I felt that this was fine, because I have used estate agents before and did not have a problem. I thought that it would be worth it to pay the fee in order to get a good deal on an apartment. BIG MISTAKE!!! While I have to say, the agent I...
Read full review of Paris Attitude and 9 comments
Collect Your Trust Badge
Be recognized for outstanding customer service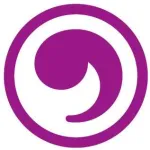 Paris Attitude

contacts
We are here to help
19 years' experience in successful complaint resolution
Each complaint is handled individually by highly qualified experts
Honest and unbiased reviews
Last but not least, all our services are absolutely free