Newest Nolo.com reviews & complaints
Non Profit Corporation (Public)
Hello,

I have left 3 voicemails and 3 emails over the past week, none of which has been responded to!

You filed my packet on 7/10, I spoke with the CA SOS office twice, with two different individuals and both stated the state kicked it back for corrections on 7/13, TWO WEEKS AGO!

I need this paperwork ASAP because we need to open a bank account to deposit our funds into. There are 42 individuals awaiting this bank account.

How do I make this a priority for your team?

Frustrated Customer,

Jim Washington
Desired outcome: My state filing is completed correctly and I receive my articleas of incorporation.
scammers!
I only wasted money and got no service. It's definitely a scam!
I bought How to File for Chapter 7 Bankruptcy and the website doesn't let me download it. I tried to do it using different browsers and laptops: from home, from my job, from my mother's one. Nothing worked.
I tried to call, but no one picks up the phone. Sending emails is hopeless.
It's awful if you think you can treat us that way.
Stay away and don't spend your money on this crap.
No customer service
I wanted to ask some questions and contacted Nolo support via email. They did not reply. Then I sent another message and the same result.
Then I went to their website, found their phone number and called. Person who picked up the phone said that need to send them a message and they will contact me later. I told that I already sent tons of messages and received no reasonable explanation. They never contacted me.
Is Nolo.com legit?
Nolo.com earns 91% level of Trustworthiness
SAFETY NOTICE: ComplaintsBoard has analyzed Nolo.com and determined that it has perfect credibility and is completely trustworthy, with a legitimacy rating of 91%.
We found clear and detailed contact information for Nolo.com. The company provides a physical address, phone number, and 2 emails, as well as 2 social media accounts. This demonstrates a commitment to customer service and transparency, which is a positive sign for building trust with customers.
Nolo.com has a valid SSL certificate, which indicates that the website is secure and trustworthy. Look for the padlock icon in the browser and the "https" prefix in the URL to confirm that the website is using SSL.
Our scan shows Nolo.com website is free from malware and phishing activities, which are types of online threats that can include viruses, worms, Trojan horses, ransomware, and other malicious code, as social engineering tactics used to trick users into sharing their personal information.
Nolo.com has been deemed safe to visit, as it is protected by a cloud-based cybersecurity solution that uses the Domain Name System (DNS) to help protect networks from online threats.
We looked up Nolo.com and found that the website is receiving a high amount of traffic. This could be a sign of a popular and trustworthy website, but it is still important to exercise caution and verify the legitimacy of the site before sharing any personal or financial information
However ComplaintsBoard has detected that:
While Nolo.com has a high level of trust, our investigation has revealed that the company's complaint resolution process is inadequate and ineffective. As a result, only 0% of 4 complaints are resolved. The support team may have poor customer service skills, lack of training, or not be well-equipped to handle customer complaints.
There was some difficulty in evaluating or examining the information or data present on the nolo.com. This could be due to technical issues, limited access, or website may be temporarily down for maintenance or experiencing technical difficulties.
Nolo.com protects their ownership data, a common and legal practice. However, from our perspective, this lack of transparency can impede trust and accountability, which are essential for establishing a credible and respected business entity.
We conducted a search on social media and found several negative reviews related to Nolo.com. These reviews may indicate issues with the company's products, services, or customer support. It is important to thoroughly research the company and its offerings before making any purchases to avoid any potential risks.
Our Verdict: Nolo.com is highly recommended company, but beware of poor customer service. Their 0% Resolve Complaints rating is a cause for concern. We advise using their services securely and reviewing complaints beforehand.
They ignore my emails
I recently registered on the website www.nolo.com, but I was disappointed with their production and services. I bought one program from them, and they promised to deliver super program, which would be very useful in attorney job. In reality, this program was useless, and I contacted this company and asked to return money. They refused, and now they ignored all my emails. Please leave comments and share your views about this website. Thanks.
Collect Your Trust Badge
Be recognized for outstanding customer service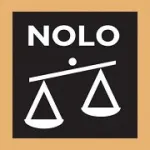 Nolo.com

contacts
We are here to help
19 years' experience in successful complaint resolution
Each complaint is handled individually by highly qualified experts
Honest and unbiased reviews
Last but not least, all our services are absolutely free