This review was chosen algorithmically as the most valued customer feedback.
Hello, I am writing this email on behalf of my son Matthew Messina, who does not have access to email during the week due to his remote work location. We would like to inquire about his options regarding the Nissan CVT Settlement in Canada for Nissan Juke 2013-2017 ClaimID 10034267 PIN 135919. Matthew has submitted his online claim for reimbursement. Hi...
Read full review of Nissan
This review was chosen algorithmically as the most valued customer feedback.
Back in 2014 I went for a test drive in a Nissan Juke I was very happy with the performance of this car. I was in the back of the car when I noticed glass on the floor and the carpet was wet. I had said to the sales person that I did not want to purchase this car that I wanted to purchase a brand new car. The sales person said that they would have one in in...
Read full review of Nissan
This review was chosen algorithmically as the most valued customer feedback.
I hope that you truly read this and consider what I am saying to see if you have opportunities to improve your business. As of this moment, I do not plan to purchase another vehicle from here nor will I refer anyone here. I have 2 definite complaints, maybe a third after I review my warranty documents. Somethings that impact my frustration that are not...
Read full review of Nissan
This review was chosen algorithmically as the most valued customer feedback.
Took my vehicle in for a warranty repair (AC failure) on 4/18 and while they were working on it they damaged the hood in the front with multiple dents and a scratch (picture attached). We previously told them we were leaving town the following day and they refused to accept responsibility even though they acknowledge they caused the damage. They went as far...
Read full review of Nissan
This review was chosen algorithmically as the most valued customer feedback.
Nissan Morgan Harrismith is incompetent to fix any vehicle, they were suppose just to replace my vehicles engine and deliver my vehicle in time... but this is the list of things that has gone wrong they stuffed up my vehicle there is no proper way to say it: They were suppose ably to only fix the engine but the following happened 1. they were late with...
Read full review of Nissan
Nissan
-
Customer complaint for item I did not receive
I ordered a 2007 Nissan Murano rear subframe from eBay from a buyer called Sawana72 I ordered the part on April 23,2022 and the buyer claims she shipped it on April 29,2022. I continuously asked for the tracking information, but she refuses to give me the right number. I paid an extra 99 dollars so the part will get here faster, and it still hasn't arrived yet. I asked Ebay to stepped in ,multiple times but they are not helping. Since I asked Ebay to step in she keep providing me with a false tracking number.
Desired outcome: I would like a refund as soon as possible or my order as soon as possible.
Nissan
-
Transfer case leaking
I bought a nissan rouge around 2 yrs ago ..i went to get my oil changed today & was i formed my transfer case gasket is leaking & it needs to be rebuilt for 1600.00 dollars plus i got the recall about the wirering harness ..my problem is i have less than 30000 on my vehicle so whys the transfer case need rebuilt already im 61yrs old & disabled so clearly cant afford 1600 for a repair that shouldnt even be happening ..i dont think that its far to anyone who has taken great care of the last vehicle i will ever own can u exsplain why
Desired outcome: Exsplanation & repair at ur exspense its a 2016 nissan rouge with 29000 miles & i officially only put 4000 on it so i feel like it was messed up when they sold it to me
This review was chosen algorithmically as the most valued customer feedback.
I am writing to express my frustrations with the Nissan dealership, McGavock Nissan in San Marcos, TX. I have a 2017 Nissan Pathfinder, which I love. It is a great vehicle that is perfect for my needs. However, on December 28th, the display monitor/radio system went completely out. The only thing that worked on the system was the back-up camera. It does not...
Read full review of Nissan
Nissan
-
Nissan Frontier Trucks
Nissan Frontier Truck is avlow quality product. Don't invest your hard earned money on Nissan trucks. Mine is a 2016 and have had to replace the air conditioner, air sensors and bunch of other things that continuously is breaking or falling apart. The drink holder in the back has a spring that will easily fall a apart. I tried to zero the mileage for trip A and once I pushed the button the whole glass cracked. Very expensive to fix. Nissan trucks don't last and will not provide a good return for your investment. My advice: Pay a bit more and buy another truck such as Toyota.
Desired outcome: Get reimbursed for repairs.
Nissan
-
The headlights recall.
I dropped my Nissan Altima at Nissan Burien, WA today i.e. March 30 2022. The reason for the drop off was the recall on headlights. When i picked up my car it turned out that before leaving my car with them the headlights were dim. When i picked my car up the headlight were completely gone. I need a solution for those as soon as possible because i commute at night most of the time.
Nissan
-
Car
I am on my third leased car from this company and have given them great business I brought others to them to lease. My car broke down yesterday and I received no help from them. I had to pay to get the car towed to them and then they found a warrantied part needs to be replaced and the part will not be in until next Wednesday or Thursday and will take another two days to replace. I lease my cars because I thought I would not have to deal with a car that brakes down. This is a 2019 Sentra with low mileage. They didn't even work with me to get a rental. They stated they could only offer a Nissan and there wasn't any available. I would think the company would do something for their customers that lease these cars I have a very hard time believing they can't find a car. I will be a week and a half without a car and I do have a job that I will need rides to.
Nissan
-
Lease Buyout on Jan 13, 2022 - Account # 2500 8317 964
Nissan cashed my check I sent on January 13, 2022 and issued a bill of sale for a car I leased. It has been six weeks since the check was cashed and I still did not receive the title. No title means I still pay insurance but cannot register the car. Nissan claims to have sent the original title; but what they signed and sent was a two page photocopy of the title. Motor Vehicles said they will not accept a copy and needed the original. DMV checked their computers and verified that Nissan never sent them the original either.

My lease ran out on January 31st, so since then, the car is useless but still needs to be garaged and insured. Not having a car requires use of friends or taxies to get anywhere.

My wife and I have been in contact with Nissan every few days since January 31st to find out that nothing has been done as yet to secure the original title. Nissan claims to have sent me the original; but that is not what I received. Why would Nissan make a photocopy (in color) of the title, sign off and date it and then try to pass it off as the original document (words from DMV and others).

Unfortunately dealing with several Nissan reps while they are working from home limits their ability to get anything done. You can definitely rule out being transferred to a supervisor.

In a nutshell, four weeks of dealing with Nissan reps working from home got me nowhere closer to solving my problem. The reps keep repeating that they sent the original title while I and DMV look at a photocopy. Meanwhile it is costing me more and more each day for traveling and insurance and Nissan has cashed my check over a month ago. One rep said they will send for a duplicate which could take a month or two more.

We continue to get promises that a supervisor will call us in a few days, in two to three days, in three days and sometimes in three business days. All I know is that NOT ONE PERSON FROM NISSAN HAS EVER REACHED OUT TO ASSIST US. The only calls we get are from local sales persons who want to sell me another Nissan. After telling them my story, I just laugh and tell them that they don't have a chance in hell to get me into another Nissan. I wouldn't take one from free.

My wife has become ill over this issue and I am on the verge of getting legal representation to resolve this issue. I already have two buyers but without a title I cannot sell the car. Besides the expenses I am incurring not being able to register the car, the car's value is dropping every day.
Desired outcome: The original title expeditedCompensation for unnecessary money spentLose of car value while Nissan sends the titleGet rid of the car
Nissan
-
Nissan Kick 2020- break stop working while driving.
My name is Leakhena Noun. I've leased a 2020 Nissan Kick from Nissan Brossard, Qc. Last night, my daughter drove to drop my son off at his apartment, and on her way back, the car break stop working. Luckily it was in a 40km/hr city zone and not highway or a slope… We call roadside assistance, which was perfectly on time and he said this was due to break sensors malfunction, and he open the hood he saw the engine cover missing, probably due to last inspection mechanic forgot to put it back- we always do all inspections and oil changed at Brossard location. Now the car is at Nissan Jean Talon Gabriel services since the Tower could not bring to Brossard at night.

What bother our family the most, for a 2 years car with about 30k+ km, having this doubt on the car break made us feel afraid of continue driving it. We hope to have clear assurances about this before it may endanger our lives.

You can find my record with my phone 514-991-9742. But I prefer you call ,e at 438-722-5879. Looking forward to hear back from you soon. Mme Noun.
Nissan
-
inspection
I have been scheduled for an inspection on the 15th of February 2022 between 1200 and 1700. I waited the whole time for the inspector which did not show up nor called to notify me. I called Nissan Inspection and they told me that someone is going to call me. Someone's name John - phone number 248 419 7088 - called me after half an hour and told me that the inspection has been scheduled, but it did not go through the system. He said that he is going to schedule another inspection the next day, 16 February 2022 between 0800 and 1000, and if the inspector did not show up by 0900, the inspector is going to call me and let me know. John says that he is going to monitor this closely and notify me of any changes. The next day, 16 February 2022, the inspector did not show up. At 0910, I called John (and I am not sure if this is his real name) twice, but he did not pick up the phone. I called Nissan inspection and they told me that the inspection has been scheduled between 1000 and 1200. I have to travel at the beginning of March and that's a lot of time-wasting.
Desired outcome: Waisting of time
Nissan
-
Customer services
Dear On Duty,
I bought KICKS SR 2022 on the 2nd JAN22 ( PAID WHOLE IN CASH ) and the agent promised to finalize the paperwork and custom card on Monday 3rd and the car will be ready Sunday 9th at most but he never called and when I called he never answered then I had to stop by the showroom to meet him but he was not there and the branch manager was not a great help as well.

Today Saturday 8th and I never heard anything from them and I even called customer services but nothing happened.

This kind of dealing with a customer is not acceptable and doesn't reflect any professional level of training.
Desired outcome: Increase an effective communication
This review was chosen algorithmically as the most valued customer feedback.
I took my car to Nissan collision center. They said it would take 19 days for the repairs. The day before I put the car in, my Son put a new tire on the car. Not only did it take way over the 19 days, but they replaced the tire my son just put on the car. He called them about it, and was shown a picture of the new tire they put on the car and got rid of...
Read full review of Nissan
Nissan
-
2015 xterra
I have a 2015 xterra. I have bought 5 new Nissans in last 8 years. 2013 nissan versa. one year later traded it in on a 2014 rouge. one year later traded it in on a 2015 xterra. also bought new a 2017 titan and 2019 versa. On the nissan xterra the radiator leaked in transmission. I had to replace both the radiator and transmission which was quite expensive. I am 64 and have bought many new vehicles 2 fords 1 chevy, 1 Hyundai, 5 toyota, 5 nissan. Not including all the new motorcycles I have bought. The xterra while is 6 years old had only 48000 miles when problem occurred. I have never had a problem like that before. The 2003 toyota I owned 14 years and had 138000 miles and never a problem. I looked up and there seems you had same problem on pathfinder, frontier, and xterra. Also noticed it was 2005-2010. well I had it on 2015. while I know it was out of warranty when problem happened it still should not of happened to vehicle with only 48000 miles. I will never buy another nissan and will go back to toyota. I spent about 5000 to repair the xterra
Nissan
-
Muffler on 2017 titan pro 4x with 10k miles
My muffler has a hole in the outer case and cracks in the muffler, I brought it to the dealer and they said Nissan would not stand behind it because it is rust. Oh by the way your rotors should be replaced they are all rotted to. They gave me an estimate of almost 3K to do this work. I'm shocked at the poor quality / durability of this truck. I complained a couple years ago about the paint flacking off the hood and was told that was from rocks in the road and Nissan would not stand behind it.
Desired outcome: Would like the muffler replaced, it would be really nice if they did something about the paint
This review was chosen algorithmically as the most valued customer feedback.
I wone contest from a mailer that nissan sent to my house and iwone a piece of paper saying im intiteld to two night and three days and theres a list of citys first of all nissan lied to my face and told me I would have to pay anything then I read the piece of paper wone saying I hsve to pay 12 proesing fee on top of taxes on the room and I have to book 2...
Read full review of Nissan
Nissan
-
Pathfinder 2020 car shut down NO POWER to operate this car
Driving the 2020 pathfinder passing a semi pulled back into the right hand lane and this car lost power, lights everything
I headed for the ditch
Once stopped there was a thing on the dash indicating the car was in the load mode and something about the fuse box and a bridge
I phoned Fish Creek Nissan, they were the last people who serviced this car
They did an oil change and rotated the tired
That bridge was pushed back into the fuse box and the car lights started up again and it appeared to be running normal
I am scared of this vehicle, I am a senior and I travel alone
I don't trust this car
Friday December 17 th took this car to Penticton Nissan and they explained the sensor in the bumper was dirty and they cleaned it
I don't think this was the reason this car shut down ?
Desired outcome: Different vehicle and know why ?
We are here to help
16 years' experience in successful complaint resolution
Each complaint is handled individually by highly qualified experts
Honest and unbiased reviews
Last but not least, all our services are absolutely free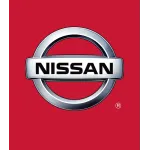 Nissan contacts