National Magazine Exchange complaints
73
National Magazine Exchange
-
Says that I can be a winner of $520000.00 in cash but only if I call by a certain date
It also says no purchase is necessary but they ask for all your personal information and try to sell you magazines and you supposedly get a ring worth $5000

For free just for signing up for the magazines. They asked me hat I would do with the money how many kids I have where I like and worked. That is way to much information for them to have I I would like something in return.
This review was chosen algorithmically as the most valued customer feedback.
Yeah it's about a few months ago been about 6 months ago I received the letter in the mail is sad that I have one a sweepstakes from y'all national magazine exchange stating please contact us as soon as possible you are a lucky winner said no one else can enter and no one else can win you have won 1.1 million dollars so I call them and asked me for the code...
Read full review of National Magazine Exchange
National Magazine Exchange
-
Official Prize Communication
Okay iam [email protected] and address is Garden 1108.street of texarkana arkansas 71854 and authorized for entry by April 22, 2021 and prize Auth#:69002307 and $10, 000.00 a week awarded for 52 week.cash and i dont understand how can u here from a scamer who coulder findout how to change and received anything of a winning are what i won.. I have no number and that older email address nolonger have it on my new phone and ther is a picture added to this email to.thank u.. Look forward to hear from u again soon..put me a another pulling to strike rich...
National Magazine Exchange
-
Magazine subscription I said that I didn't want and will not pay for and did not receive any magazines either
I knew it was a scam upon 1st thought, however the customer service rep was overbearing in trying to persuade me into making an initial payment up front, when I refused he said he would send a billing statement for the first month when it is due but insisted on me giving him a bank account number or debit card number to process this subscription; so I gave him a prepaid bank card number that can't be overdrawn or used for any form of credited payment or charges and he knew this and still created a subscription for me and accepted the fact that I wasn't going to pay for this subscription. So I didn't recieve any magazines and this company did not receive any of my money. But I still am being charged each month even after specifically telling this man that I don't want this subscription, I do not wish to be billed anymore, nor harrassed by this company or them trying to place this account into collections and on my credit report.
Desired outcome: I don't want to be billed or held accountable for this subscription that I didn't want in the first place.
National Magazine Exchange
-
Magazines subscription and i'm cancelling my subscription and getting a refund to card ending in 4074.
Order number 17527768 ordered on aug 04, 21. Cancelling on aug. 10, 21. I feel I was mislead into buying them and so i'm within time to do a concellation and a complete refund of 34.84 remove from my bank account with card ending in 4074. This is my customer order number 21375861. I'll be expecting a complete summary of return sent to my email [email protected] starting the return of 34.84 and cancelation of this account.
Desired outcome: Refund asap.
Aug 10, 2021
10:22 pm EDT
This is the only thing I have received from you and it supports the transaction and I want it refunded and cancelled asap
National Magazine Exchange
-
National magazine Exchange
I recieved a letter from monarch recovery management inc. Acct ref# 8685 . i have online banking and you recieved $24 march2021 and cashed. I lost my wallet and cancelled my cards april 2021 you recieved $25 june2021 and cashed yet i was put in collections. I dont think its a good practice to recieve a payment then turn your customers over to a collection agency. I request that you ensure that this is not put in the credit bureaus. You have recieved $49 to date and i will not be continueing my subs with this company any longer.
Desired outcome: Correct the error and ensure this falsehood is not in the credit bureau. My name is Andre Lewis. Acct # 8685 my gmail is [email protected]
This review was chosen algorithmically as the most valued customer feedback.
May 22, 2021 This? World leaders are pushing a false pandemic story to cover for the effects of 5g emf radiation poisoning while convincing you take an inoculation that will kill you years down the road, if it doesn't do you in after the first week, and this is what you're so upset about? The letter is obviously a set-up to get you to call their legit...
Read full review of National Magazine Exchange
National Magazine Exchange
-
extra stuff that I was coned into purchasing
Customer 21192641 Order 17446439
In March 2021, I was contacted about taking out a subscription for 2 magazines. When I was first approached about the magazines I had chosen Martha Stewart Living and Better Homes and Garden I was then switched over to the supervisor who did not listen when I tried to express I am on social security and only wanted the 2 magazines. I was then informed of some 'other' options that were included with this 'special offer'. The supervisor became upset when I stated on one of the offers I WAS NOT INTERESTED. Today March 23, 2021 I received a letter about 2 of the 'special offers' and how much I would be charged after the first 30 days. I don't want any of the magazines or special offers. I realize thee people need to have an income, but I really get upset when people try to cheat me out of what limited income I get per month. Thus far I have not received anything aside for advertisements . I was told the first payment would be for 34.84 and I was notified by my bank they tried to withdraw 69.68
Desired outcome: Cancel ALL merchandise and refund any monies they have taken out of my account
National Magazine Exchange
-
Official Prize Communication Re: $10,000.00 a week awarded for 52 weeks -CASH
I think that they send you these letters to get you to call the 1(800)360-1145. So that you will give them the Provide ID number. So that you will order a bunch of stuff that you do not need at all.
I wish that they would stop trying to order stuff because I have done this before. I will first tell them NO and they keep insisting on getting me to be okay with what they are trying to sell me.
Desired outcome: I what them to be stopped now.
National Magazine Exchange
-
Nmemmags.Com
Have been trying to cancel an order for magazines id number 63723923 and can not get an answer. I see that it was a scam 12/29/2020 and talked to Patrick and Cindy. It was in conjunction with publishers clearing house . phone number they gave to contact them was 888-588-5134 and also
1-800-360-1145. total amount was $278.72. I am retired and cannot afford to lose this amount of money. have had now return calls from them. today is 1/6/2021. thank you PA Small. 3998 Hadley Rd. Clarks Mills, Pa.
Desired outcome: Stop Payment on credit card.
This review was chosen algorithmically as the most valued customer feedback.
My name is Roberto Aguilar Barajas and i'm gonna be honest with you, I am not a communicator or an informant, till I believe early July of 2018 (11025726) thru Jan 2019 (22769525), and June 2019 (31485695) I without notice found out communication existed (which is still on going) and no I'm not a schizophrenia weirdo, and all that came over this is make me...
Read full review of National Magazine Exchange
National Magazine Exchange
-
don't want to be part of it
I have been reading the reviews, and i don't really know if this is true or not. I have a negative on my credit card account now because i was told that the magazines were gonna be like $1.33 monthly, and the next thing i knew $33.00 was taken out of my account. I don't want to enter, i want to cancel immediately because i do not want to get caught up in a scam.
National Magazine Exchange
-
subscriptions rip off
first got a sweepstakes entry in the mail called it next thing I start getting magazens in the mail with a 300 dollar bill to pay I paid a few months felling riped off called to cancel said they could not do that them started sending more I called and told me that I had agreed to anouther subscription so now they want anouther 600 dollars Im PISSED and they hound me repetitive weekly. I'm not going to be nice about it and I fell there a rip off
National Magazine Exchange
-
say I won a prize
Gave me a authority code told me to call 8003962637 before jan16/2020 say it's a random drawing 520, 000.000 in cash before Jan/2020 say I'm in a drawing for 10, 000 a week but call to confirm my entry from National Magazine exchange came threw the mail to my address I new it wasn't real say yhe reward for 10, 000 is weekly have me 8 digit entry number
This review was chosen algorithmically as the most valued customer feedback.
My name is Roberto Aguilar customer ID: 20174857 I am submitting a complain regarding me being a three consecutive communicating prize winner for $10, 000.00 a week for 52 weeks which is $10, 000.00×52weeks=$520, 000×3=$1, 560, 000.00 these are my authorization entry dated July 5, 2018 #11025726 authorization entry dated January 24, 2019 #22769525 and...
Read full review of National Magazine Exchange
National Magazine Exchange
-
scamming
Don't send me this shit motherfucker goodnight remove my name and address how the fuck ya get it any fucking ways. National Magazine Exchange and e Wright just randomly select people how did ya get motherfuckers names and address anyways. No purchase necessary but ya fuckers tryna get everyone to buy your magazines but no purchase necessary fuck off please and thanks
Oct 29, 2019
10:40 pm EDT
Give me some that scamming money ya got from people [censored]ers
National Magazine Exchange
-
scam
This is a scam. The back of the envelope has a local po box address but the front states that the postage was paid in New Mexico. After calling the number, they ask a few questions & then try getting your debit/credit card information. I have called it twice and it sounds as if your talking to a live person but if you reply to the questions then you can immediately tell by their response that it's a recording
National Magazine Exchange
-
strick it rich sweepstacks
Yes I would like to know why it is ive won a sweepstacks but have yet to recieve any funds my family has paid that 70.00 bill for those mags at least 4 times and all because they know I deserve a break so why is it the people in fl. Has not deposited my funds into this account deposit id:
7874609870597636
Routing number:
073972181
Account type:
Checking
Bank:
Meta bank
Thank you very much
Tonya powers
National Magazine Exchange
-
prize eligibility
I received a letter in the mail telling me that they have been trying to reach me regarding a prize entry with an idea to 894-1223. With this being nothing that I signed up for and never heard of and the fact that is $10, 000 per week for 52 weeks kind of piqued my interest that it maybe a scam. I didn't even bother reading the rest of it whatever I'm going to put another claim here that currently April 23rd of 2019 I received this letter telling me that I'm going to be rich. I don't trust it and neither should anyone else.

Molly
National Magazine Exchange
-
complaint
Quiero saber que tan cierto es esto. Me enviaron esta carta: NÚMERO DE ID: 27774961 Querido CÓMO PROCEDER Esta es una carta muy importante y vale la pena leer. . Con mucha anticipación estamos esperando su llamada. Verifique que cumpla con todos los requisitos de elegibilidad listados a la izquierda. Ha sido seleccionado para recibir el número de identificación 27774961 que corresponde a la adjudicación de un premio en efectivo grande. Si se elige su nombre en un sorteo al azar, recibirá este gran premio en efectivo mediante cheque o transferencia bancaria a su banco. Es su elección, pero debe actuar AHORA 2. Si cumple con todos los requisitos de elegibilidad, llame al 1-800-338-5491 3. Proporcione un número de identificación personal # 27774961 para revisar los requisitos a continuación para asegurarse de que es elegible para recibir al operador El gran premio en efectivo. 4. Verifique que su dirección de correo sea correcta Residente legal de los Estados Unidos V18 años de edad o mayor Recibió un número de identificación válido por correo 21805-48X / P2 / 1113 Si cumple con todos estos requisitos, sorteo. Recuerde que aquí están en juego los pagos en efectivo grandes, llame al 1-800-338-5491 antes del 18 de abril de 2019 para registrar su número de identificación para el banco. Esperamos su llamada. Sinceramente. TIPO DE ADJUDICACIÓN PAGO EN EFECTIVO DE SUMA LUMP E. Wright cc: Cuentas por pagar Departamento re: pago de pago en efectivo de suma global No es necesario comprar ni pagar para ingresar o ganar, y una compra no mejorará sus posibilidades de ganar. No tienes intercambio de revistas. El premio se otorga en 30 cuotas anuales de $ 36, 66667 o una suma global de $ 520, 000.00. sin embargo, ganó. Patrocinado exclusivamente por la norma nacional EN348.
We are here to help
16 years' experience in successful complaint resolution
Each complaint is handled individually by highly qualified experts
Honest and unbiased reviews
Last but not least, all our services are absolutely free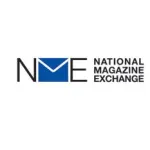 National Magazine Exchange contacts