Merrill Edge complaints
23
Merrill Edge
-
Money management account
In February 2022 my father passed away, leaving his money management account of approximately $125,000 to his children. I am his daughter and executor of his will. In April I supplied Rich Altman and Zafar Ghafoor with copies of my father's death certificate, probate paperwork from the court naming me as executor, and a copy of his will since they would not honor his previously submitted list of beneficiaries (which matches his will) since my dad had open his account when it was still Merrill Lynch and not Merrill Edge. When I supplied all the information I was told I would hear back in 5-7 business days. That was on April 6, 2022. It has now been over two months. I have called and emailed both Mr. Altman and Mr. Ghafoor MULTIPLE times and they ignore me.

Victoria Harvey
Desired outcome: I want my father's money turned over to his beneficiaries via his estate account which I, his executor, has set up. I would also like some kind of explanation of why Mr. Altman and Mr. Ghafoor do not return either my phone calls or emails.
Merrill Edge
-
Merrill Edge 401K
I closed my Merrill Edge 401K account because I reside in / am a citizen of Australia. I asked Merrill to wire the funds to my Australian bank because Australian financial institutions will accept checks denominated in US$. So Merrill sends me a check in US$ that is literally worthless because I can't cash or deposit it in Australia. I have spent 10+ frustrating and expensive hours on the phone from Australia trying to get customer service to solve the issue, but instead get transferred repeatedly (even when the agents tell me they won't transfer me) or get useless advice like "google how to deposit the check" or "open a bank account in the US" or "use the app". Is there anyone out there in Merrill world who can help me escalate and solve this? I need my money here in Australia … and it cannot be in the form of a check in US$!
Desired outcome: Wire the funds to my bank in Australia
Merrill Edge
-
Incorrect coding and 1099 regarding IRA
On 12/27/2021 I withdrew $2,000 from my IRA as a withdrawal of excess contribution. Before I did that, I had spoken with a Merrill customer service representative who told me I did not need to fill out any form. All I need to do was to sell $2,000. I remember specifically asking does one need to fill out a form to withdraw excess contribution and he said no. Then Merrill sent me a 1099 treating it like it was an early withdrawal. I have spoken with Merrill on multiple occasions and explained that it is not an early withdrawal but an excess of contribution. Merrill refuses to fix it.
Desired outcome: I want a revised 1099 or some other documentation showing that it is an excess of contribution and not an early withdrawal.
This review was chosen algorithmically as the most valued customer feedback.
Dec. 2021 – I contacted Merrill Edge to have my IRRA Account liquidated. The receiving broker sent transfer paperwork to Merrill Edge with instructions to wire funds. 01.18.22 – I contacted Merrill Edge to check on the status of the transfer of funds. I did not note the name of the representative I spoke with. He informed me that no paperwork had been...
Read full review of Merrill Edge
Merrill Edge
-
Death beneficiary
my father passed away 8?20 my mother and I tried for a year to get the account closed. I had to fax the same documents several times for an entire year. Eric Hill was the first person I spoke with. he said all we had to do was fax a signed document and the check would be sent. I never heard back from him. Then I spoke with Alex McCleod and Josh Duprey. they said all the paperwork was in that a check would be sent. 11/21 my mom passed away. The next day I get a call from Eric Hill he said he would now send the check. he just needed to talk to my mom one more time for her permisssion. She passed away the night before. I am now the beneficiary. Eric Hill said he would expedite the paperwork for me. I faxed my moms death certificate to Merrill. It is now February and no one has called me back. I am now on hold for 1 hour waiting for someone to answer the phone. The worst company to do business with. Can someone at Merrill please call me. Eric Hill knows the situation.
Desired outcome: Call me and fix the problem Diane Mcirvin 619-300-8580
Merrill Edge
-
Excess Roth IRA Contribution Withdrawal
Initiated four Roth IRA Excess Contribution withdrawals from my wife's Roth IRA, after we figured out we would not be able to directly contribute to it for CY 2021. The withdrawals were made, but Merrill Edge's system still says we made $2, 000 in contributions for CY 2021. We have been on the phone with them numerous times to fix the issue. Not one of the calls gave us the impression they were going to fix the issue (they just kept giving us options on how to deposit the $6, 000 I should still be able to contribute, which, BTW, none have worked).

I'm worried that if my account is not fixed, I will get penalized by the government for contributions over the limit ($6, 000 plus the $2, 000 they haven't fixed).

PS I'm not posting her account numbers to a public website. If the company wants to take this situation seriously, they can contact me through this website.
Desired outcome: Fix my wife's account; make it match reality
Merrill Edge
-
IRA to Roth IRA Conversion
I started out with a form, called in to make a change and spoke with a rep who did not clearly identify himself. Ended up speaking with this Rep two other times as he did not relay or complete the request correctly. I started the IRA conversion on 11/8/21, no action was taken by ME until 11/12, 15 & 19, they sold fractional shares in my account and they were not directed to do so. The IRA to Roth IRA conversion remained incomplete. I called in on 12/6 and spoke with another Rep who told me that the process would be completed on 12/13. 12/13 came and went and I called in on 12/22 and spoke with another rep that informed me that I will need to initiate another request and pay more taxes to have the conversion completed and have the account closed out. I informed the Rep that this should have been completed all at once as all tax payments were made from the initial request, he informed me that it was up to me to pay tax on this request or not… This whole process was ridiculous.
Merrill Edge
-
rmd
I've tried for over 5 hours to speak to a live person at ME -as I must take my RMD and I've never spoken to a person -on hold for over 5 hours. I'm elderly and alone and I don't know what to do. Once I called at 9 am to 11:30 on hold and then at 1:40-300 pm. Someone needs to tell me what to do.
Should I just keep calling
Call Executive Office
Call local TV station
I've never ever experienced this kind of service with a financial institution. Please have someone help me. I live in Lauderdale by the Sea, Florida
Desired outcome: Phone call 954-325-7126
Merrill Edge
-
Brokerage Account Unresolved Issues
I act as the POA for my elderly father since my mother passed February 2020 under a joint account. Close after her death, the process to resolve managing the account to be able to extract the cash funds held my Merrill Edge have been exhausting due to internal departments working separately and unwilling to facilitate action, resolution or basic customer service processes to an endpoint. Despite sending all the required legal POA forms, their Merrill forms, one notorized, and complying with all of their add-on requests in a timely manner, there appears to be an intent of non service to return effort to an endpoint of account management. There appears to be a deliberate attempt to hold the cash assets, it is impossible to get a single person in life services that will update, give the entire truth of requirements or their set backs to return the owners cash assets. Also, what is more annoying is that they lose legal docs and forms and blame you falsely for the neglect, only the ones notorized. After all things are done in replicate, and they state they have all documents, the add on another form for their compliance with no date of commitment to respond or to act in accordance with their own administration. It does not take 1 year to handle a death certificate to remove a deceased spouse. You cannot withdrawal cash when the deceased person cannot sign their name, so you do all the paperwork that they misplace 1.5 times, and still no answer. So, I do have details and I may be contacted directly, it is apparent to me that this is an intentional delay to not return cash funds, how is this resolved, the brokers are not permitted to handle this, it funnels via the Life Services who does not followup, or talk when it is in their favor to do so. It was our cash invested, and it is our cash to withdrawal. It is not their property. Would you please assist me in this battle, enough. I did not include data details for privacy. Diane Marie Baker, POA
Desired outcome: Final resolution to extract all cash assets from Merrill Edge stock sold
This review was chosen algorithmically as the most valued customer feedback.
Dear Sir, My name is Hoang Tran. I have account at Merril Edge : 57X-76215 -8/20/2021 I bought 2 contracts buy to open DE call @$2.20 /share -8/23/2021 I sold to close 2 contracts DE @$4.30/share but somehow Merrill Network messed them up . It showed all trade orders like this: -8/23/2021 @ 9:35am ET 1 contract DE sell to close @$3.50/share -8/23/2021...
Read full review of Merrill Edge
Merrill Edge
-
Traded Note symbol AGOpre
On 06/21/2021 Merrill moved 244 of my notes to an account I can not sell.
They told me they are being held in a holding account till a possible recall on 07/09/2021.
I want to sell them and they will not let me.
I contacted the company (Assured Guaranty Ltd )that issued the notes and they said the shares are being actively trading and they had no explanation for why Merrill Edge would not let me trade them.

Robert Adderley Account holder (account No 43X-16X50)
Desired outcome: free up my shares for sale
Merrill Edge
-
day trade stocks merrill edge..
we been with edge 20 years.we day trade.we trades 1000s weely ok after we bought certain stocks. now they wont allow us to purchase more..is the illegal? they pick ans choose after the fact.also game stop they blocked us a few months back after we bougt some.if we known this we not bought any in the first place now we kinda stuck.we stop here we got more that done..
Merrill Edge
-
Brokerage Account
I am facing lot of hard time from Merrrilledge in transferring my residual amount out of merrilledge brokerage account. I initiated a full account transfer out of Merrilledge Brokerage to different firm. They give me different answers each time I inquire about the transfer of my residual amount, 5-7 days, 2 weeks, every Thursday these are different answers I get from the merrilledge representatives.
Desired outcome: Transfer my residual amount Immediately
This review was chosen algorithmically as the most valued customer feedback.
I've been working for over 90 days trying to get a simple power of attorney authorized for my 96 year old mother. It's been a nightmare and still isn't completed. We were sent multiple legal documents boilerplated for different states and were told to fill out the complex form without the usually prep that I've come to expect from other wealth management...
Read full review of Merrill Edge
Merrill Edge
-
Account locked for no reason
I have try Merrill edge for 1 week now and I have follow rule everything and I trading normal in the morning and place a trade then go to sleep and I woke up try login to check on my account then my account got locked for no reasons and ask me to call service desk when I called they can't explain to me why I got locked .this is so stupid locked people account while they in a trade that can't not login to account to sell it .i think Merrill edge is a scam want people to lose money not investing .
This review was chosen algorithmically as the most valued customer feedback.
I, Alan Kaplan, was made Power of Attorney for my friend, Anne Bernstein, who is deathly ill. I sent the Power of Attorney papers to Merrill on August 14, 2020 in order to have greater access to her brokerage account, CMA-EDGE 5F4-96U73. I subsequently had to complete and return further documents that Merrill requested on September 12. After some time when...
Read full review of Merrill Edge
This review was chosen algorithmically as the most valued customer feedback.
I have an account with merrill edge and am the poa for irene spathis at 5wr75e07. The process to get money after I sell stocks is beyobnd ridiculous. I have a poa and for some reason need to pay to sell stocks and do not do this online as I do with my account. When I sell stocks, I have to receive and send ups letters, then wait for reviews of the letter...
Read full review of Merrill Edge
Merrill Edge
-
Money entering other people account
I mailed a $5, 500 check to deposit my Merill Edge IRA account on 2/26/2019 from my bank of america account. Soon the money was deducted from my bank account, but until couple of months later I found the money wasn't deposit to our Merrill Edge account. I went to bank of america local branch several times and also called Merrill Edge several times but neither Bank of America staff nor Merrill Edge staff knew where the money was gone. I have clear image of the check front and back. But they can still not trace the check. It is rediculous how they processing their check. The check number is there, the Merrill account was there, the image was there. If it is not the help of Michael Lee from BOA branch of San Gabriel, CA, I may never got my money back. He sharply found out they may deposit it to wrong account and help me to call Merrill Edge for over one hour and finally help to correct the deposit. Finally my money was back to my account. But I still strongly complain the Merrill Edge for their inablility to track the check they received. If I just trust them blindly, I will lose my money. Even I found the issue, they still can't trace it. What a bank! I hope in the future they can double check the check to make sure they deposit to correct account, and secondly, they can trace their check correctly if it was deposited wrong. I don't think it is tenechally difficult if the bank is truely care their customer.
Thridly, I truly appeciated Michael Lee 's help who is assistant vice president and financial solutions advisor located on 102 E Las Tunas Dr. CA8-132-01-01 San Gabriel, CA 91776. Without him, Merrill Edge may never found their mistake.
Merrill Edge
-
incompetent and irresponsible management
I own some shares of a penny stock that I wanted to move to Merrill Edge. The broker that had the shares was exiting the retail business. If I moved the shares out of my existing account, they would close the account with no chance to re-open it. I explained the situation completely to the Merrill Edge broker. He sent the information to his headquarters to verified, in writing, that the shares would be accepted by Merrill Edge.
I transferred the shares out of the old broker into a temporary account at the transfer agent (at the insistence of the old broker). The old broker closed out my account. Merrill was to authorize transfer from the transfer agent to Merrill, but instead they called me to say they would not accept the shares. They had made a policy mistake, they would not accept the shares, and that's too bad for me. I was told they would do nothing to help me and if I wanted to protest or sue them, to go right ahead. They have more than enough money to crush me.
So now I have no place to go with these shares thanks to Merrill Edge, a company whose commitment means nothing, even when it's in writing.
Merrill Edge
-
Unethical behavior, breach of fiduciary duty
Merrill Edge accidentally locked us out of our brokerage account, charged us immense fees, refused to provide any statements or transfer our liquid cash out. They threatened to sell our securities at market value, with their erroneous locking of our brokerage, and we are currently suing them for Breech of Fiduciary Duty, Securities fraud, deception, incompetence, Churning, bait and switch, breech of consumer protection act, all under federal and state laws federal securities laws. Also whatever the hell hole their name is Merrill Edge or Merrill Lynch - they are going down for causing us immense psychological suffering and no access to our money of which we desperately needed to survive on and for medical care. MERRILL EDGE IS THE WORST BROKER. DECEPTIVE, BREECH OF FIDUCIARY DUTIES, FRAUDULENT, INCOMPETENT, NEGLECTFUL, IMPROPER, DISHONEST, PREDATORY, ETC...
We are here to help
16 years' experience in successful complaint resolution
Each complaint is handled individually by highly qualified experts
Honest and unbiased reviews
Last but not least, all our services are absolutely free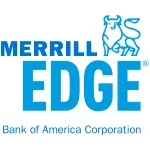 Merrill Edge contacts