Meetup
-
Cant edit a simple meetup profile for a group meeting
I simply want to change the meetup "what we are about" portion on the group page and because these stupid [censored]ing [censored] will not respond THREE TIMES to my complaints, after I've paid money for, I am complaining here. This ridiculous little problem has become a lager one ALL BECAUSE THE [censored] AT MEETUP refuse to 1. fix their site or 2. acknowledge my inquiry!
Desired outcome: Call me!
Meetup
-
Customer service
Over several months, I had a problem receiving emails through my account. Eventually, Meetup admitted they had found a technical fault that caused this. I asked them to offer a refund of some kind on my fees - which they had continued to take. They flatly refused, and were almost rude in their language, saying they were "not obligated to explain, and would not be pursuing the matter further."

I find this reprehensible. I have tried e-mailing their directors, but I don't know if I have the correct addresses, as I've received no reply. Surely the US has some kind of consumer protection laws?

Peter Benson
Desired outcome: A refund, even if only partial, an apology, and a change in policy.
This review was chosen algorithmically as the most valued customer feedback.
The Church of Scientology is hosting meetups on the site. They are collecting information, manipulating people into joining the organization and not telling them until after the fact. Castro Valley Secret of Happiness Group.
Read full review of Meetup
This review was chosen algorithmically as the most valued customer feedback.
Good afternoon (or Good morning) depending of the place where you reside for a moment. :-) I need to file a big complaint: I am Croatian citizen living in Vancouver, and need to say that MeetUp organizers and hosts (Greg Lang - Enhance and Empower group, Walter Dyson - I complained to him about some people from Iran and their unsocial behaviour, then...
Read full review of Meetup
Meetup
-
Meetup won't refund my subscription fee!
Here's what Meetup has posted:
Subscription renewals
Meetup will issue refunds for renewal payments if requested within 30 days of the subscription's auto-renewal. This does not apply to monthly subscriptions.

I requested a refund, since I did not want to renew my subscription and was given no warning before they made the charge. They did not respond and they posted my request as "solved" when they didn't do anything about it.

When I sent emails to the address they posted, I got replies that they were no longer monitoring that address. There is NO WAY to contact customer service or anyone who can help with this. It's a total rip off!

Subject Id Created Last activity▼ Status
PLEASE Send REFUND for my CANCELLED SUBSCRIPTION!
#962872 2 days ago 2 days ago solved

Refund the Charge you just made immediately!
#959261 8 days ago 5 days ago solved

Re: Meetup Invoice US2021-87935
#959264 8 days ago 5 days ago solved

NO, none of these requests have been solved!
Desired outcome: I just want a refund and cancellation of my account.
This review was chosen algorithmically as the most valued customer feedback.
In Lafayette Louisiana I am trying to join some of the meetup groups and there is not a button to press and the general number is out of order
Read full review of Meetup
Meetup
-
Billing
Meetup sent me an invoice for a renewal three days after they already charged my card. There was no other prior notification of pending renewal before this.

Invoice #: US2021-70741

Billing cycle: Mar 21, 2021 - Sep 21, 2021
Order date: Mar 18, 2021

I tried to send an email to their help desk, but the email was returned "resolved" within 1 minute of sending of the email and in their written response states their customer support address is not monitored. The link to the address I used was from their site under billing support.
This review was chosen algorithmically as the most valued customer feedback.
i have been charged full subscription for my meetup group but my meetup group can not operate because of covid rules... ian christie... Dublin cycle touring group. i cannot operate the group as we are a road cycling group and our government restrictions do not permit gatherings
Read full review of Meetup
Meetup
-
Meetup
Hello,
I just created a meetup group and an event, but I notice that it never appears in the researches with any keyword that I use and with any similar event. I could remark that only most popular events are Shawn, and I find very unfair: how can my group become popular in these conditions? Please come back to me with solutions. Thanks, Romaric (group: rando montagne et fun à Annecy)
Mail adress: Romaric.[protected]@gmail.com
This review was chosen algorithmically as the most valued customer feedback.
I've exhausted myself trying to connect with people at Meetups. I have loads of interests, I am outgoing and always make an effort to look my best and genuinely engage with people. I've been trying for 3 years, and haven't made a single friend... Nope, not even one person I can call and chat with as a friend, or even as a basic acquaintance. It's very...
Read full review of Meetup
Meetup
-
Your account has been disabled for spam or inappropriate behavior.
" Your account has been disabled for spam or inappropriate behavior. "

Meetup, have it all wrong. There is no member who had reported my account I recently created it!

I have no idea, how far does the Meetup want to go about this!

AND THERE'S ISN'T ANOTHER EVENT. THE NEED IS A MATTER. I HAD RECENTLY BEEN TRYING REACH OUT. I EVEN COMPLAINT THROUGH BBB. BUT BBB REFUSE ME.

WHY IN THE HECK HATE ME

*SCREAMS CRYING JUMPING UP AND DOWN*
Desired outcome: I want my account back. I want an apology from all member who claims about me. That the womens hate me. I want talk to them from email.
Meetup
-
Sci fi/ fantasy group, Chicago area
This group was all about science fiction movies, books, congresses and getting science fiction fans together. As it was taken over by James Cohen, he continuously runs some kind of vurtual speed dating for singles and charges 25$ for that . it is nothing illegal I guess but I would like him to go away and establish his dating market elsewhere, and advertise not under meetup- it gives meetup and sci fi fans rather bad rep.
Maria Winterman
Desired outcome: The above. James removes from meetup
Meetup
-
Meetup keeps charging my card
For over a year I've been trying to get Meetup to stop charging my credit card. I've closed the group I was responsible for. I've tried and tried to find a phone number or email to lodge my complaint with no luck.

I've been charged $59.94 twice in the past year and that's after I've closed down everything. Before I closed my account I couldn't get into the payment option to change my card information.

While I'm trying to get this mess straighted out, I have gotten late charges on my card for $25 twice. It's $119.88 plus $50 = $169.88 out of my pocket because they can't conduct their business professionally.

It seems to me that it borders on criminal behavior to not have accurate contact information or a way to lodge a complaint without having to pay even more.

I'm really pissed...And I doubt that anyone will really bother to read this anyway. I'll keep getting charged and Meetup sure doesn't give a damn.
Desired outcome: Reimburse my credit card $169.88 immediately.
Meetup
-
Payment collected
My name is Clive Curniffe.
(Clive's Badminton Social)

I have been trying to get to talk with someone in regards to being charged for something I have no control over. I have been running a badminton social club and i've signed up with meetup for about 5 years.

We are no longer running a badminton social because of coroner, the centre have been closed from since March. I complained about being charged by meetup since I am not able to run my classes. I have written a letter in July 2020 asking for suspension of my account until we are able to get back to playing badminton. If your not able to suspend my acount please cancel the account. I have not received any form of a reply and money have been taken out of my account in July and August I wish for the money taken from me to be put back into my account.
Can I get confirmation that you have received this email.

thanks
Clive
This review was chosen algorithmically as the most valued customer feedback.
Hi, I asked meetup to make adjustment to my subscription payment since it is an outdoor events group that I took over this year. They declined and asked me to do online events (what??), so I decided to cancel, however it was difficult, on the iphone and web browser no option to cancel subscription (really), you have to send email to support. Even then they...
Read full review of Meetup
Meetup
-
Meet up follow up past email responses
Ok, I've been complaning about this for two times. Kate she's knows me, she's bad person to me. She will not try to offer me earn chance. So I can have my account back. However I've been trying to be nice asking an apologies. I said, I couldn't find any where, where meet friends. But on meet up. I always complaining to bbb, but they can't do much. So I received same answer from them. " Look in the last email" I've already talk about that long time ago.
Meetup
-
Failure to reinstate 2000 members
Two coorganisers went viral and deleted 2000 members from international ravers. This was extremely distressing for me they wrote NICKF [censored] and called my a pedophile Benham and Metin and it took me 17 months to build this number my number was [protected] now is [protected] and email [protected]@gmail.com I hope this is resolved quickly I am resorting to messenger as a temporary fix
Meetup
-
Seo for swiss entrepreneurs [free workshop] with zürich seo meetups
I travelled over 2 hours to this MeetUp to find it to be nothing less than a live INFOMERICIAL by Ebrahim Mehrno.

There was NO disclosure about the purpose of this meeting... but DECEPTIVE description:

"Learn from an entrepreneur, not just an SEO specialist. This workshop is all about learning and implementing the best SEO practices in your business."

After I messaged Ebrahim about this... his only response was to UNJOIN me from his group.

I hope you will rectify this... and do a better job for your visitors who have good intent to learn.

~ Alan Brandt

PRIVATE DEVELOPER of Google Page-1 Ranked GEO-Profession Tier-1 U.S. Domain Names
Meetup
-
Perth north of the river 50+ dinner group
Ms Helen James is the organiser of this dinner group.
She has scurrilously badmouthed me, inside the dinner group, despite numerous times being told to shut up, it is still ongoing.
Despite many complaints to meetup about her carry on, Meetup have refused to get involved, telling me, that what happens outside the group, is on no concern to them.
Yet, they do not acknowledge that she is badmouthing me inside the group, and, I have witnesses that will back me up.
This is totally unacceptable that she does this, and, continuous to get away with it, as Meetup remain inactive on this very serious complaint.
This woman should not be running a duck pond, as she viciously badmouths anyone, who she dislikes ( she has been banned form one dinner group, and one social club group, for her badmouthing dinner guests and club members)
She should not be allowed to run a dinner and coffee group, for people who are very vulnerable, and, insecure.
Meetup
-
Subscription fee
Two years ago I took over a meet up group. When the organizer stepped down, I provided my credit card details as a new host of the group. However the meet up took money from both previous organizer's and my bank account. Now I stepped down organizer's position. Yes as you guess, the meet up continued receiving money from my account. I do not think this is a simple mistake . This is very deliberate strategy.
We are here to help
16 years' experience in successful complaint resolution
Each complaint is handled individually by highly qualified experts
Honest and unbiased reviews
Last but not least, all our services are absolutely free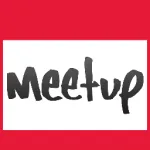 Meetup contacts