This review was chosen algorithmically as the most valued customer feedback.
I logged a call on 20 October 2016 (for the first time) regarding my faulty Speed Queen Washing Machine and I am still today (07 December 2016) without a working washing machine. After numerous follow-ups made to the Call Centre, I keep on getting the same response that the faulty part has been ordered (outlet pump) – How long does it take them to get hold...
Read full review of MasterCare
MasterCare
-
none delivery of service/repairs on contract
I logged a call with Mastercare on the 29th May. Today is the 28 th of August 2015 but my washing machine is still not fixed. I sent several complaints. All I hear is waiting for spares. Someone is lying to someone and this is not acceptable. If this matter is not resolved asap I am publicising it in every possible media. I hate it when people lie, cannot give the appropriate service & show no responsibility. I have been a client of Early Bird before your business rescue for over 35 years. I don't think I deserve this treatment. In July I asked for Mr Henry Groover (Manager) and I am still awaiting his call.
Every month my premiums are deducted but my machine is still not repaired. From May to date the amount of money I spent on travelling to a laundromat & paying for washing I could have purchased maybe 2 or 3 brand new machines. It does not make sense to be on contract with such disgusting service.
The complaint has been investigated and resolved to the customer's satisfaction.
MasterCare
-
dis-regard for service
Taken a contract for repairs and service of appliances at home in May 201, had a waiting period of 3 months, called them to reports stove giving a problem on 25 September and received a reference number and was advised that an agent will call with the next day to set up appointment to come a repair, no call received and I called again on Monday following and was promised the same. On the Wednesday still no call so I called again and this time promised that the agent will come out on the Thursday and carry out repairs. This also did not happen by Friday lunch time, called again and this time given stories and promised call back which did not materialise.
This firm is scamming people into contracts and then not delivering the service promised. What should one do?
Resolved
The complaint has been investigated and resolved to the customer's satisfaction.
The complaint has been investigated and resolved to the customer's satisfaction.
This review was chosen algorithmically as the most valued customer feedback.
I have a service contract with Early Bird for more than 10 years. I log a call with Head Office - service centre (early Bird / Masrercare ) a month ago, up until now no service, no one answer the phone...I am going to cancel my contract due to poor costumer service.
Read full review of MasterCare
MasterCare
-
repaires to my fridge
I'm a edcon customer and at this moment I am very unhappy, my fridge was repaired by mastercare earlybird benoni branch more than once in the last 2 years, and it is still not working. On the 11-01-2012 I have emailed the head office about this and the only reply I received was to paul stating that he must investigate and give feedback to them up until today I have received no feedback after we send ed another email to them on the 17-01-2012 and still no joy or feedback from them.

As a customer they are suppose to contact us but in the end we did all the phoning to find out how the repairs was going, in the end we got told fridge is coming back rnr (returned not repaired). After my daughter and myself went to them and saw in what condition the fridge was I told them that edcon had already paid for all repairs done to the unit, I as a client of them felt that they were in the wrong, my fridge was clean and no bumps nor marks was on it as it was still new, the things I have noticed was firstly, fridge very dirty, bumps on my fridge and staff food inside my fridge even thou it was not repaired. Wanted to talk to someone in charge but as always the managers was not available.

Eventually my fridge came back after they have repaired it, only worked for one week and up until today it is still broken.in the email I send ed to the md of mastercare earlybird head office I stated that I have only two options left, to report them to the consumer counsel or get someone out to repair the fridge and they have to pay.

As a paying customer I would like if somebody can please investegate this company and give me advise what else I can do.

With thanks
Mr. M.A. Pretorius
The complaint has been investigated and resolved to the customer's satisfaction.
MasterCare
-
repairs to fridge and freezer
In february 2011 I complaint about my fridge/freezer not workingg. I was given a job no: xn029153. After calling for more than 3 weeks, the technician checked the freezer and we were told that he needed to order a computer and will get back to us. I have not heard anything from him since. On the 31/08/2011 I call master-care complaining about my chest freezer that was not working and was giving a job no xn040107. The technician gave out 3 week later and said that he needed a compressor and will order one and get backk to us. I phoned every second day and I was told that an e-mail wold be send to the manager and he would contact me. I have call the call centre repeatedly without any joy. Yesterday a technician when to "repair" the faulty appliance and my daughter was told that everything was workingg nada she had to pay him r50.00 call out fees. None of the appliances are working and I need to find out what I have to do to get my money refunded for the maintenance contract I being paying for all the year so that I can buy new appliances.
Resolved
The complaint has been investigated and resolved to the customer's satisfaction.
This review was chosen algorithmically as the most valued customer feedback.
We had the washing machine repaired by our insurer as we thought, we switched the machine on and went out shopping and on our return we notice that the fridge freezers was defrosting and the electricty was off. On switching the electricty back on and checking the washing machine we that the washing machine had not finished, when restarting the machine we...
Read full review of MasterCare
The complaint has been investigated and resolved to the customer's satisfaction.
MasterCare
-
couldnt be cared
I handed a washing machine in on 20/1/2011 it is 4 june 2011 and still they just say they dont have the part. kelvinator says if it is on back order it takes one month.? yet every time I phone mastercare or edcon they dont phone back they pass they buck and the managers just could not be cared. the regional manager mr kruger has a tel no when you phone it replies as says there is no one to answer the call and then it drops your call. at belville you leave messages for roderick and for clive who are always in meetings when you phone, but they dont phone back. when you finally speak to someone they just say the supplier has no stock, come one no stock since january - kelvinator is a big company, obviously someone is not doing there job at mastercare, they need serious traning in customer care
Resolved
The complaint has been investigated and resolved to the customer's satisfaction.
MasterCare
-
no service
Your kic fridge with the 'fridge freezing up' fault ref. no is ixn028119. enquiry:0114762100
Your defy tumble dryer with the 'dead' fault ref. no is ixn028121. enquiry:0114762100.

I am paying early bird a monthly fee on three items so that, should something go wrong they fix it at no addition charge.

As per the 1st two sentences above which I received within 5min of lodging the faults that needs repair work (23 february 2011), they finally arrived 2 april 2011 with only the part for the tumble dryer which, it turned out to be the wrong part. they then arrived 2 weeks later with another wrong part.
I have received not a single phone call from them in all the days that I have been waiting for the repairs. I had to phone them to find out what was happening. only to hold, almost every time, till the automated voice asks you to leave a message because all operators are still busy. I have left messages but still, no one has contacted me.

I have in the mean time discovered that early bird is now falling under another company. I have not received a letter, e-mail, call or sms from them to announce this or to give new contact details.
MasterCare
-
bad service
I sent my stove in for repairs more then a week ago and after two days I heard nothing from Mastercare. After I phoned them they gave me a quote for the repairs and I accepted the quote. The lady from the call centre said that they will order the parts. I asked how long it is going to take and they said they will find out and call me back. No one phoned me. Two days later I called them again and they said that they have ordered the parts today (2 days after the quote was accepted) I asked them why only ordered today and they said that they waited for the approved quote and I said that I approved the quote two days ago. The call centre could not give me an explanation. Four days later I phoned them again as I have not heard from them and then they said that they have only ordered the parts today which is more then a week after I gave my stove in and they could not tell me why the parts were ordered late. I then asked how long it is going to take to have the parts delivered and they said 5 days. Then I said that that is too long and I want my stove back. The lady said that she will get back to me. No one called me. I tried phoning the call centre 2 times and the thing cuts me off.
MasterCare
-
don't repair goods but take monthly fee no problem
Logged a call on the 18th of January to ahve my microwave repaired, 2 weeks later no response. Apparently they logged the job with the wrong branch so tha job was just cancelled. For the last month someone is going to 'call me back' but still nothing. Appliances are supposedly fixed in 24 hours or replacement unit supplied until your is fixed - and no where does it say they will remove the appliances from you premises. It has been over 2 months no one can even get back to me, how long will they be once they actually take the appliances ?

Their service is appaling and I wouldn't recomend them to anyone. The only thing they can actualy get right is deducting the money from your bank account at month end.
We are here to help
16 years' experience in successful complaint resolution
Each complaint is handled individually by highly qualified experts
Honest and unbiased reviews
Last but not least, all our services are absolutely free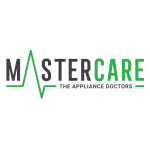 MasterCare contacts
MasterCare representative

MasterCare