MasterCare
-
Service from mastercare
I have a contract with Mastercare and logged a repair for my Samsung Microwave on 26/2/2021 and to date I am still waiting. The communication from their Cape Town workshop is non existent. I only get a response, waiting on part, when I phone.
The item was collected on 2/3/2021 but the parts need for the repair was only ordered more than a week later.
This review was chosen algorithmically as the most valued customer feedback.
Towards the end of December 2020 i reported that my Refrigerator is faulty on 02 January2021a technician came to asses the fault and told me he will communicate with master care untill today there is no update from mastercare or follow up to check what is happening what I understand is that in any organisation there are rotten potatoes If not noticed they...
Read full review
This review was chosen algorithmically as the most valued customer feedback.
Hi. Please note I am totally dissatisfied with your services. Going back to my history with you guys I always had a problem and was only solved when you speak to the bosses. I had a complaint logged and after a week I had a switch fitted to my oven of the stove by Godfrey. After trying the oven we got a smell of burning plastic which Godfrey told me it...
Read full review
MasterCare
-
lg microwave
I logged a call job no TJ0002843 for faulty microwave the 15th November 2019..today is the 25th November..NOBODY PITCHED till now! I made numerous phonecalls, they said or they will phone me back or someone will come to my house! They phoned me back to follow up, but the technician never came..only promises&Im VERY disapointed in your service! Im a client for many years, but this is the first time I battle like this! This is NOT ACCEPTABLE AT ALL!
This review was chosen algorithmically as the most valued customer feedback.
On 11 Feb I requested to terminate my contract (EC324586) with Mastercare due to poor services. I received an sms confirming the cancellation, but the monthly fee was deducted until 2 September. After numerous letters and calls I had to close my bank account to stop the transactions. I requested that my money be paid back for the period from March to September (6 months!). I've had no reaction from Mastercare on this.
Read full review
This review was chosen algorithmically as the most valued customer feedback.
Poor service!!!: I am fed up with mastercare!! Promises that I will be cobtacted back never happens. Service call was placed on 27th of may 2019 at 8h20 for my whirlpool fridge and whirlpool microwave oven. Car 114467-140 it has been more than two months??? Nothing was done about my microwave! After many calls I was told that there was no call logged for my...
Read full review
MasterCare
-
debit order
I contacted your employee Raven to cancel my late mother's policy. We agreed telephonically and on email that my last debit order will be on June 2019 but i see i was debited on July 2019 as well. I contacted him 05 July and he said he will refund and speak to the finance department. I emailed on the 9th, 12th and today the 15th for a update and got no reply. This is absolutely absurd and unprofessional! Your staff are a disgrace! Raven is so quick to try and get me to stay on the policy to collect more money but when I canceled the policy and want my money back, this is the treatment I get? Mastercare staff are pathetic. Very poor reflection on the company!
MasterCare
-
unethical behaviour
Hi -I had an unpleasant experience with the protector policy added to my mastercare policy.
Julia Mosalo of matercare (document attached) phoned me on 18 September 2018 to update my policy - afterwards she offered me the protector policy at 45 rand a month for plumbing and electrical emergencies.
She FAILED to mention:

1. A waiting period before I can claim
2. only 2 claims per year allowed
3. have to wait 6 months to cancel policy
4. there was NO mention of the required cooling off period

These conditions are NOT listed in the contract (attached)- a very unethical practice on the part of mastercare.

If I had been made aware of these aspects I would have NOT taken out the policy. I found these aspects after long and dragged out conversations with mastercare and protector.

Please Cancel the protector part of my mastercare policy with IMMEDIATE effect.

Regards

Dr P A Winter
cell: 0845540811
ID: 5408115027088
This review was chosen algorithmically as the most valued customer feedback.
MASTERCARE JOB CARD CAR-84012-8 Speed Queen was reported on 30 May, the technician replaced a belt an thereafter the machine filled up with water and did nothing further. I reported it again and repair is still in progress. It's been almost 3 months and I need my machine. MASTERCARE JOB CARD CAR-84011-8 2 Plates of my stove HOB did not work. Plates were...
Read full review
This review was chosen algorithmically as the most valued customer feedback.
I been a client of yours from 2014, my premiums was r195.00 per month, i tried to contact your call centre from about 4 months ago to lodge a claim for my tumble dryer belt snapping, just to find out that your company contact details didnot exists, i failed to contact or get any assistance therefore i put a stop order on my account, i never claimed from...
Read full review
MasterCare
-
washing machine spinner pump
I have (had) a maintenance contract with mastercare for years. I reported my washing machine was given a job no and then no further communication was received. Two weeks later I sent dudu an email to query what was happening, whom forwarded it to jacqueline (dead end). After another couple of emails I was informed that doreen had phoned me (no record of a call) to let me know I need to pay in an access amount of r559. Really! Why is there a maintenance contract? The pump only cost r200 at bergens. This I know because a couple of years ago the pump packed up and after waiting 3 months for mastercare to come fix it, we ended up buying the part and fixing it ourselves. I have now cancelled the contract only to be told I must wait 6 months. Forget it
MasterCare
-
bosch dishwasher job card: car 65810-44
On the 19 December 2017 I lodged a claim and received the above job card number. I have been trying to call the offices of mastercare and the phone just rings. When eventually someone answered the phone I was told that she cannot help me as the service for the repair was outsourced to another company and that I would need to contact them. Every time I call there is a different excuse.

I have made several calls and have had no response from them. I feel this is so unfair as my premiums are being deducted every month yet I am not getting the service from MasterCare.

Can someone please get back to me regarding a response as to when I can expect my machine to be replaced alternatively I will go to the Umbudsman.
This review was chosen algorithmically as the most valued customer feedback.
Good day I have cancelled my policy on the 31st of October yet Master care still deducted a premium this month stating that I did not give them 30 days! First they said I can't cancel if I had service in the last 6 months - last service was in February 2017 then they changed their story to the 30 days. Today 29/11/2017 they took December premium and the...
Read full review
MasterCare
-
service and not answering emails and hang up on phone calls
Acc no 0028869
We requested that this account must be closed for we did not receive any service with our last claim. therefore we asked for the debit order to be stopped.
The d/o was stopped for 3 months and then it was deducted again. We phoned and inquired the d/o. They said we were in arrears. We explained that we requested the cancellation of the policy. We did send an e-mail to niselle but with no reply and still the d/o is been deducted.
There went another d/o of this month and I feel it is very unprofessional of the company to take advantage of pensioners lilke this.

We request that this order is cancelled as of from today 18 September 2017 and if another d/o is deducted, we have no choice but to consult an attorney.

Regards.

C. Hatting
This review was chosen algorithmically as the most valued customer feedback.
Can you please assist me I was reporting my washing machine on the 17 July re no CAR5038188. And I asked them if they can come on a Saturday because there is nobody at home in the week time. Ever since nobody call me or come out to repair my washing machine. As you know washing is a very important equipment in one's house. This is very urgent. Thank you...
Read full review
This review was chosen algorithmically as the most valued customer feedback.
Good Day My name is Mr Moodley and I have a repair contract with master care (early bird). I have spoken to Nishelle on cancellation off my contract and I was told to wait for six months for cancellation to take place. I also sent her an email and got no response till date. I don't see why I have to ait for six months for cancellation when they don't even...
Read full review
This review was chosen algorithmically as the most valued customer feedback.
Good Day Sir / Madam Policy Number: MJ5602 I took out a contract with Mastercare and at that time it was mentioned all calls are recorded, The contract I took out was for my household appliances and my account was debited on a monthly basis.I logged in a call on the 24th of August 2015 for a repair on my washing machine, ref number 64079953, I spoke to a...
Read full review
MasterCare
-
equipment damaged
Morning, emails was send I have been phoning and still no feedback to when my equipment is going to be fixed. I logged a call 27 Feb 2017 CAR/35739/706 my dishwasher was leaking and not working they came and the same day it was leaking more and still not working according. I phoned and email was send again to Nishelle and Denisha and Doreen and all they say is they will call me, well it's not 13 March 2017 and still no one phoned or came out to fix. I also logged a call the same day 27 Feb CAR/35735/77 for my lap top and also was emails was send to Nishelle, Denisha and was told again they will call me well its 13 March and still no one phone. I feel your service is pathetic and I will log or send an email on HelloPeter.

Regards Magriet Meyer
079 874 1227
MasterCare
-
kelvinator dishwasher
Good morning

1.On the 5th February 2017 I phone and reported my dishwasher that "tripped the electricity". - ref: car 33848/8 on thursday the 16th feb 2017 a guy came and said it is now fixed.

2. Friday 17th feb 2017 I packed the dishwasher and within 1 minute it makes
a siren sound and starts flickering - don't even start a cycle.
saterday the 18th February 2017 I phone and receive a new ref no:
car 3564/8. On the 22/02/2017 someone from early bird phone me and ask me if there is somebody at home - I reply that there is always someone at home. up to today the 3rd of march 2017 nobody showed up ...

3. I have tried several times this week but was holding on for ages - the one time was 27 minutes ... on my cellular phone.

4. Today the 3 March I phone again and when I give the reference number I was told "the call is closed" and give me a new ref no: car 36327/8.

I am terribly upset and this is not as you promised on your recording system as "acceptable service we provide".

I really do not think that in 2days time it will be a month that I battle and received only bad service. Nobody can blame me for being an very unhappy customer.
MJ Bosman
ID: 540609 0096 08 6
Cellular no: 083 2975 888
This review was chosen algorithmically as the most valued customer feedback.
I logged a call on 20 October 2016 (for the first time) regarding my faulty Speed Queen Washing Machine and I am still today (07 December 2016) without a working washing machine. After numerous follow-ups made to the Call Centre, I keep on getting the same response that the faulty part has been ordered (outlet pump) – How long does it take them to get hold...
Read full review
We are here to help
16 years' experience in successful complaint resolution
Each complaint is handled individually by highly qualified experts
Honest and unbiased reviews
Last but not least, all our services are absolutely free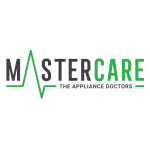 MasterCare contacts
MasterCare representative

MasterCare