Massachusetts General Hospital complaints
5
Massachusetts General Hospital
-
Gross over billing and inability to code and submit claims properly
Billing department employees are rude and unprofessional . They are utterly lacking the ability to code and submit medical claims properly causing patients an extreme amount of stress and distrust. Anthem has contacted the department multiple times regarding claims that have been submitted incorrectly and they refuse to fix the problem. You cannot speak with anyone directly and when you do, they just pass the buck and transfer you to another person, and then another.. This is a chronic problem and should be reported to the State . We have contacted an attorney.
I wouldn't send my dog here. The employees are arrogant and Hospital is WAY overrated.

GET OVER YOURSELVES.. please. because you are NOT the Best hospital at all there are plenty of other hospitals that are 100 times better "Without the ego"
This review was chosen algorithmically as the most valued customer feedback.
I was admitted to mass general for high blood pressure 206/163 and sob, and swollen legs. The emergency room was busy but, to be expected, a bit more than usual, and I had no complaints because I know they're short-staffed. I finally went to my room about 8:00 pm and was told i'd get something to eat soon. Well, I didn't receive any food or drinks until...
Read full review
Massachusetts General Hospital
-
People outside of the hospital in scrub suits
I was under the impression scrub suits were hospital attire and worn only in the hospital.
Every day the MGH hospital employees leave the hospital, hang out outside, enter residential buildings and take the T.
Clothing worn in the OR or in patient areas is designed to be clean.
I would imagine wearing these uniforms back and forth to the hospital would VIOLATE BASIC INFECTION CONTROL POLICY.
Desired outcome: Keep wearing of scrub suits IN the HOSPITAL
This review was chosen algorithmically as the most valued customer feedback.
I was admitted in July 2011 for malnutrition and dehydration. They were decent to me in the ER, realizing that I wasn't a danger to anyone. They gave me 2L of fluid immediately, saying I was lucky I had gotten there in time. The first week I was there they had a heart monitor on me. I was not suicidal and had not indicated any danger to myself. However...
Read full review
Massachusetts General Hospital
-
I could got killed
Stay away from Dai Moorehouse, Justin Briggs and Derek Destefano who work in Medical Records (Health Information Services). I thought they were good friends of mine at first. Dai is in charge of medical records and the other two guys worked in another department within Medical Records.

Dai is mad at me because I found her behavior to be rather odd at mid to the end of October 2011. She claims that Mass General was out to get her and she had all of these mental disorders and she wanted to do something malicious to get fired. She also went on and on how she was starting to HATE gay people. (Because her brother in law is gay and suffered a massive stroke and no one in the community paid him any mind after the stroke after 30 years of tending bar at Frtiz).

I became friends with Justin and Derek on Facebook along with Dai. I did not know it got to the point after Dai was getting to weird for me that she would post my private medical information on Facebook and to make matters worse Derek who is a mommas boy would frequent the same bar I did; The Alley Bar at 14 Pie Alley, Boston, MA.

I would goto the bar and Derek would tell me what medication I was on, who my doctors were, when he looked at my medical records and his friends looked up to him like he was some super hero. Justin and Dai would see me in the hospital and laugh and tell aloud there he is waiting for his medications.
We are here to help
16 years' experience in successful complaint resolution
Each complaint is handled individually by highly qualified experts
Honest and unbiased reviews
Last but not least, all our services are absolutely free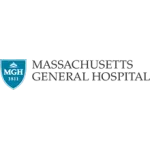 Massachusetts General Hospital contacts