Litfad Customer Reviews
11
Rate your recent experience
Pros and Cons of Litfad: A Review Breakdown
Litfad is an online store that offers a wide range of lighting fixtures, home decor, and furniture. The website has gained positive reviews from customers for its excellent quality products, affordable prices, and excellent customer service.

Customers have praised Litfad for its vast selection of lighting fixtures, which range from modern to traditional styles. The website's easy-to-use interface and efficient search system make it easy for customers to find what they are looking for quickly. Additionally, Litfad's hassle-free returns policy and free shipping on all orders have impressed customers.

The quality of products offered by Litfad has also impressed customers. They are made from high-quality materials and are long-lasting. Customers have also commented on the affordable prices of the products, which are often cheaper than those found in physical stores. This affordability has made Litfad an attractive option for customers on a budget.

Moreover, customers have praised Litfad's excellent customer service. The website's support team is knowledgeable, helpful, and readily available to assist customers with their needs. They respond promptly to inquiries and concerns, making the customer experience pleasant.

In conclusion, Litfad offers a vast selection of high-quality lighting fixtures, home decor, and furniture at affordable prices. The website is user-friendly, and its customer service is excellent. For these reasons, Litfad has gained positive reviews from many satisfied customers.
This company sells counterfeit products that are bad quality
This company sells Counterfeit products very low quality!

On top of that, they sent us 3 completely different pendants that looked the same until we hooked them up and turned the electricity on.

Company refused to provide the prepaid return label for the completely wrong items they sent and refused to refund the completely wrong items! This is horrible! The customer support is horrible. The products are cheap counterfeit items that don't even match what they show on the website.

Just received a response from them stating that their VIP customer support will contact me! That is a lie! They've been telling that to me for weeks now! Nobody has contacted me ever. Don't believe that for a second!
WARNING: Do NOT Buy from LitFad - Dangerous, Subpar Fixture & Terrible Customer Service!
So, I was looking for a slick new light fixture to wow my client and thought LitFad would be a safe bet. Boy, was I wrong! What I got was a subpar fixture that was a lot smaller than what they claimed and just plain dangerous! I'm talking about wiring that was exposed on razor sharp edges, no ground, and don't even get me started on the flimsy LED driver which was held together by a tiny piece of tape! There wasn't even an electrical certification!

Now, I'm no electrician, but I can tell you one thing for certain - this fire hazard they sold me is completely useless! I reached out to their customer support team, and after a long back-and-forth email exchange, the only options I was given were to either pay for the expensive shipping costs to return it to China or accept a measly 1/3 of what I paid for it as a refund. Not cool, man!

I decided to initiate a dispute process with my credit card provider, and it's been quite a hassle. I have to provide proof now that this fixture is a danger and can't be used in Canada - and that actually requires a signed document from another party! This whole ordeal has just become a matter of principle now.

If you're thinking of ordering from LitFad, let me save you the trouble - DON'T DO IT! They're a bunch of scammers who don't care about their products nor their customers. Chances are, you'll get something that's not even close to what you were expecting, and returning it is a lost cause. They'll just tell you, "that's the best we can do."

If you've already made the mistake of ordering from them, do yourself a favor and cancel that order ASAP. If you've received the junk in the mail already, don't fret - just contact your credit card provider to see if you can dispute the chargeback. Just make sure you have evidence to back up your claim!

I hope my experience can save someone from going through the same thing. Stay away from LitFad and save yourself the headache!
Litfad Review: Exposing Their Scammy Business Practices and Low-Quality Products
Hey guys, I recently came across this website called Litfad and I gotta tell you, it's a total scam. I mean, they've been tricking people into buying low-quality products for over 10 years now! And the worst part is that they're still up and running, swindling innocent customers out of their hard-earned money.

The products they advertise on Litfad.com look amazing in the 3D renderings, but when they arrive they look nothing like they did in the pictures. Not only that, but the items are often damaged due to their terrible packaging and shipping methods. And if you think that's bad, just wait till you see how long they take to deliver! I mean, we're talking months here!

But it gets even worse. These products don't even meet the safety standards required for fire safety! If you try to complain to them about it, they'll only offer you a tiny refund that doesn't even cover shipping costs. And if you try to return the product, be prepared to pay for shipping and customs out of your own pocket. This is such a huge waste of resources and it's terrible for the environment.

So what can we do to stop this? Well, I've started contacting all the companies that enable Litfad to keep doing what they're doing. Companies like NameSilo who provide their domain name, and Cloudflare who help with their load balancing. You can do the same by reporting their ads as scams on Google and filing negative reviews on sites like Trustpilot, Sitejabber, and Trustindex.io. And if you really want to take action, you can open a case with PayPal to get your money back.

Litfad needs to be shut down for good, and we can make that happen if we all work together. So let's do the right thing and stop these scammers from taking advantage of anyone else. Check out this article if you want to learn more about how Litfad is still operating in Europe, the UK, and the US: https://dispatchweekly.com/2022/03/litfad-is-a-scammy-chinese-company-still-trading-in-europe-uk-and-us/
Beware of Litfad: Terrible Customer Service and Scammy Tactics
So, let me tell you about my experience with Litfad. I'll be real with ya'll, I had no idea that this company was based in China when I placed my order. You know how it goes, you go online, you look for a good deal, and before you know it, you've hit the "checkout" button. But, man oh man, was that a mistake.

First of all, let me tell you, it took OVER 2 MONTHS to get my order. I've ordered from China before and it's usually taken a couple weeks, but this was just ridiculous. And to make matters worse, when my light finally arrived, it was BROKEN! And to top it off, my dining table that I ordered 9 weeks ago still hasn't shown up. What the heck, man?

So, of course, I reached out to customer service to get a refund for my broken light and to inquire about my missing dining table. But, you know what they told me? I have to send the broken light back to them in China to get a refund! Are they crazy?! And with my dining table, they just ignored my request for a refund altogether. I needed my dining table for a party and now I don't have one. I spent 800 freakin' dollars on this order and, let me tell you, I regret every moment of it.

Their customer service is terrible and it's pretty clear that you won't be getting your items quickly or without any damages. If I were you all, I'd stay the heck away from Litfad. I'm planning on filing a complaint with my bank to get my money back because they refuse to refund me, and quite frankly, they deserve to be banned from selling in the US. They scammed the wrong person, that's for sure.

Oh, and get this, they offered me a refund for changing my review to positive. Like, come on now. They think they deserve my money when they sent me a broken light and haven't even given me the product I ordered? No chance. And to top it all off, it's been almost two months since I requested my refund and I still haven't seen any of that money. They even had the audacity to ask me to pay 400-500 dollars to send back the broken light - like, seriously?

So, lesson learned folks. Don't use Litfad. They're scammers and it'll only lead to headaches and frustration. Save yourself some time and money and look for a more trustworthy company.
Avoid Litfad: Terrible experience with defective light & wrong model. Poor quality, no instructions, bad customer service. Stay away!
So, listen, I ordered a new light from Litfad (litfad.com) and lemme tell ya, it was not a good experience. First of all, when I got it, there were scratches all over it and it was bent. And there were no instructions! How am I supposed to figure out how to install it without instructions? And to top it off, they shipped me the wrong model with a different voltage lighting. Like seriously, how hard is it to get basic orders right?

So, I'm emailing these folks back and forth like ten thousand times trying to figure out what the heck is going on. And the only good thing I can say about this whole ordeal is that their customer support does respond pretty quickly. But man, they are just selling straight up garbage. I mean, people are complaining about them all over the world.

Anyway, the light they sent me was super dark and I couldn't see anything. They kept avoiding the problem and eventually tried to say it was because of broadband voltage or something. Like, come on, man. I sent them a picture to prove it wasn't and they're just trying to avoid fixing it.

And then, to make things worse, the thing just starts flickering like crazy a few weeks later. I spent hundreds of dollars on this LED light and it died in three weeks. Meanwhile, some $5 LED bulb can last for years. What a joke.

Finally, after more back and forth emails, they send me a small LED driver to fix it myself. I had to cut all the wires and connect everything myself. And on top of that, I had to clean up some burnt areas from just three weeks of use! I mean, what kind of product is this?

The lighting is usable now, but I'm seriously concerned about safety since they don't have any safety certificates. I'm just hoping that the thing dies quietly instead of starting a fire or something.

Honestly, the only reason I bought from Litfad in the first place was the design. The same design from other places was way too expensive. But I'm pretty sure they just copied it and sold it cheaper.

Listen, don't be like me and try this company. I knew they had a bad reputation before I ordered, but I thought I could handle it. I was wrong. Don't waste your money and time on Litfad.
Litfad Review: Shady Company, Bad Quality, and Terrible Customer Service
Yo, I gotta tell ya about my experience with Litfad. So, back on January 10th, me and the fam bought a table from their site. It was supposed to come early in April, but it was delayed because of "Chinese new year", so it didn't show up until April 1st.

But when it finally got here, we were so bummed. The table was totally DIFFERENT from the photos online and had all these big SCRATCH marks all over it. Plus, there was this DEEP DENT in one of the legs. We reached out to them, and they were like, "Send it back to China if you want a refund", but then they were all like "it costs too much to ship it back, so how about we give you 10% off to keep the damaged table?"

The worst part was that their site talks about "easy returns", but they don't say anything about China. We went back and forth with their customer service, but they were refusing to give us our money back or even pick up the messed up table. Finally, we had to start a claim with PayPal, which was a whole headache in itself.

And get this, after all of that mess, Litfad tried to blackmail us into writing a good review by sending us the link and saying they'd give us our money back if we did. We read a review online where someone said it worked for them, so we gave it a shot and wrote a 5-star review. But then Litfad said that our money was "locked" because of the PayPal claim, and we had to cancel it to get paid. That's when we knew they were SCAMMERS.

We deleted the good review and told PayPal about the blackmail. Finally, after almost a week, PayPal was able to give us our full refund, and we ended up donating that terrible table to a charity.

So please people, DON'T buy anything from this shady company. They tried to offer us 40% off and other lame options to keep the messed up table, but we weren't having it. Just go straight to PayPal or your credit card and don't accept anything Litfad says.

We were out $500 and a big headache from this whole fiasco. I uploaded some pics of the awful customer service and the messed up table so you can see for yourself. Save yourself the stress!
Litfad Review: A Scamming Company That Almost Fooled Me
So, I decided to give Litfad a try and bought a light for $57. Let me tell you, the price isn't what has me riled up. What gets me is the fact that these guys claimed to be a legit company and totally fooled me with their convincing website. They're out here scamming people left and right, selling crappy electrical items that can be hella dangerous.

I got a tracking number and shipping site link when I made my purchase, but when I checked the shipping site, it said "shipping not found." That's when I knew I'd been had. I looked up reviews of the company and found dozens of complaints, all giving them one star. I emailed Litfad to say "Hey, I think you scammed me. I want my money back." They sent a "new" tracking number, but it wasn't new at all. It went to a Chinese shipping site, not the English one I'd seen before. Turns out, Litfad isn't a Western company like I thought but a company based in China.

Eventually, the item arrived, and man, was it poorly packaged. When I opened it up, I could tell right away that it wasn't a quality product. I didn't dare put a bulb in it. It looked like it was made by some dude in a factory who slapped it together with superglue. Definitely not up to professional standards.

I tried emailing Litfad, but for the first 20 or so emails, I only got pre-written responses that didn't address my concerns at all. I could tell they were using a response method that was totally pre-organized. Other people who had contacted them were getting the exact same responses, word for word. Finally, after dealing with all that nonsense, I was put in touch with someone who could actually speak English. But man, were they ever rude and arrogant. They were talking to me like one of those phone scammers. They demanded I send the item all the way back to China (ugh, what a hassle!) and even then, they were only going to give me 5% of what I paid ($2.85...like, what?!). I'm not going to do it though. I'm keeping the item as evidence and trying to alert as many people as possible to stay away from Litfad. Don't make the same mistake I did!
My Honest Review of Litfad's Dining Set: Quality and Delivery Were Exceptional
So, I took the plunge and ordered a dining table set from Litfad. It included a stone table, 4 chairs, a bench seat and a wall light sconce. A little while after placing my order, I thought I should check out the company online and see what people are saying about them. To my dismay, I found reviews that weren't exactly glowing. Naturally, this got me worried. However, about two weeks after ordering, I received notification that my items had shipped and would arrive in a few weeks. They came in separate boxes, so I waited to hear about the arrival of each one.

First up was the light fixture, which made it to me a few days later. It was packaged really well and looked exactly the same as on the site. It came disassembled, but the instructions weren't too difficult. If you have trouble, you can always use the Google Translate app on your phone to get a better idea of what to do. There were some drawings that were pretty self explanatory, too.

Soon after, the upholstered bench made its way to me too. Once again, it was wrapped up nicely and in good condition. And guess what? It looked just like it did on the site! I was starting to feel a little more confident about my purchase.

Meanwhile, I was informed by the carrier that the table was on its way, but I had to choose a specific date for delivery. It seemed that the shipment was coming from China and then being passed on to different carriers in the USA. They only gave me the option of Thursdays and Saturdays, and they said I had to be present when it arrived.

The day before the delivery, I got another notification with a six-hour window for the following day. On the day of, I got another message saying that the delivery would be coming in 15-30 minutes. Perfect! They ended up delivering five boxes at 4:30pm. Everything was packaged up super well. The stone table was mega heavy, but it was palleted and crated with wood. The metal legs came in a separate box and were also crated. The chairs were wrapped up in foam and boxed. Not a single scratch or mark.

The quality of the items I received were top-notch. Exactly what I expected from what I had seen on the site. There were no issues with the construction or finish. I was super pleased with how everything turned out, so I decided to write a review to let others know that there are good experiences to be had with this company. Maybe Covid caused some issues for them, but it seems like they've got their act together now. I've even uploaded some photos so you can see for yourself. Hopefully this helps you out if you're thinking of ordering from Litfad.
Nightmare Experience with Litfad: Missing Hardware, Shoddy Craftsmanship & Poor Customer Service
If you ever see me buy from Litfad (litfad.com) again, please check on me to make sure I haven't lost my marbles. My experience with this company was beyond frustrating, it was pure agony. I decided to purchase a pair of night tables from them, and they looked absolutely beautiful in the pictures. I didn't mind that I had to wait for two months for delivery, and although the company didn't offer any tracking help, I found a way to track the shipment myself and eagerly awaited their arrival.

However, my excitement quickly turned into disappointment when I received the tables without any assembly instructions. I reached out to the company, and after weeks of frustrating email exchanges, they sent me poorly drawn, wordless instructions. Thankfully, my son is a bit of an engineer and he came to my rescue and assembled the first table. Despite the shoddy craftsmanship of the table, I overlooked it because the price was too good to ignore.

Unfortunately, the real problem came when I began working on the second table. Litfad had shorted me on hardware and no matter how hard I tried, I couldn't find it at any of my local hardware stores or online. I reached out to the company again, hoping for their assistance, but all I got were more frustrating emails and no solution to my problem. They promised to send me the missing hardware and even offered a 10% refund, but weeks went by and nothing arrived.

After being ignored repeatedly, I finally decided to file a claim with PayPal. That's when things got nasty. Litfad claimed that the missing hardware was actually an "order" and wanted to charge me for it. I knew that wasn't true, but they still tried to negotiate with PayPal and the whole thing turned into a big mess. According to their terms, I had to pack everything up and ship it all the way back to China, which meant that I would lose the money I originally paid for the tables, plus the cost of shipping both units back. It just wasn't worth it for four pieces of missing hardware.

In the end, I lost my claim with PayPal and had to deal with a bunch of snarky emails from Litfad. I wouldn't wish this experience on anyone, and I definitely wouldn't recommend anyone purchasing anything from them. So unless you're looking for a headache and some serious aggravation, I suggest you steer clear of Litfad.
Avoid Litfad.com- Terrible Experience Trying to Purchase a Wardrobe, Lost Shipments, and No Refund
So, I had an experience with a website called Litfad (litfad.com) that I just have to share. I was pretty excited to find this site because they had a wardrobe for sale that I had been eyeing for a while and it was way cheaper than any other site. So, I ordered it for $1100 in September of last year and at first, everything seemed to be going well. They gave me updates on when it was shipped and I even paid for insurance, just in case.

But then, things went downhill pretty fast. The wardrobe was being sent in three boxes, and when it cleared customs one of the boxes was delivered to New Jersey (instead of Ohio, where I live), one of them was damaged during shipping but I received it with minor cosmetic damage, and the third box was refused by FedEx due to damage. I notified Litfad about the situation, and they claimed that the address was wrong (even though the package clearly stated that it was damaged during shipping) and that they needed my accurate address or the package would be returned to the warehouse, leaving me without the product. I confirmed my address and they agreed to reship the two missing boxes.

Fast forward a few months to December, and I finally get a call from Estes freight delivery saying that they have a delivery for me. I met the driver in our industrial park, but when he opened the truck he only had the paperwork with him- no packages in the trailer. He said that they would resolve it and redeliver. The following week, I got a notification from Litfad saying that my packages were delivered by ABF and asking me to fill out a survey about my experience. But when I checked our gated entrances' cameras, there were no deliveries that day.

I notified Litfad about this and they told me to contact ABF to resolve the issue. When I contacted ABF, they told me that the packages had been damaged in transit and had been destroyed at the instruction of the shipper (Litfad). They also sent me a photo of the damaged shipment, which was sent to Litfad to decide what to do next. Litfad then told me that the rest of my package was still on the way and gave me a FedEx tracking number. But when the package got to my local hub, it suddenly said "delayed" and ended up being returned to the original shipper in California with no explanation.

Now it's March, and I still haven't received the items I haven't got yet, so I emailed Litfad to request a refund. But now, Litfad is refusing to refund my money despite taking 6 months and still no product received (other than 1/3 of the product), and stating that I will have to ship the product back to them in China out of my own pocket if I want a refund. They also keep saying they will send me the missing pieces, but they don't seem to understand that I'm not missing one or two pieces- I'm missing 2/3 of a very large wardrobe.

Honestly, this company is a total joke. I really should have read some reviews before placing my order. And now, I'm just trying to figure out if I wasted $1300.
Terrible Experience with Litfad: Low-Quality Dining Table and Poor Customer Service
Oh boy, let me tell you about my experience with Litfad. I was in the market for a new dining table, and stumbled upon their website. The table looked great, the price was decent, and I was ready to make the purchase. But, being the lazy human that I am, I didn't read any reviews beforehand. Big mistake.

Fast forward to me receiving the table. It came in two separate deliveries, both on the same day. The packaging was impressive, I'll give them that. But, the second I opened the box, I was in shock. The table looked like something I would have made in my high school woodshop class. Definitely not worth the £700 I had spent on it.

Let me break down the issues with the table:
- Glossy: I specifically ordered a matte finish, and the website said it would be matte. But, what did I receive? A super shiny table with my reflection staring back at me.
- Quality: The wood was clearly raw and untreated, and was so soft that I could scratch it with my fingernail.
- Not as described: The legs of the table were the worst part. They had gaps, they weren't flat like the picture, and it just looked bad overall.

So, I emailed their customer service to request a return. They responded quickly, but tried to convince me to keep the table with a 10% refund. Then 20%. Finally 40%. I stood my ground and requested a full refund with the return shipping cost covered. They kept dodging the question and said they would deduct the cost of shipping the table to me from my refund. No way.

Long story short, I opened a case with PayPal and am waiting for a resolution. It's frustrating because Litfad seems to come up a lot in furniture searches, but their quality is abysmal. Moral of the story: always read reviews before making a purchase. Don't be like me.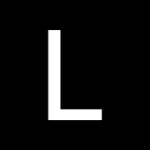 Litfad

contacts
We are here to help
A 19-year track record of successfully managing customer reviews
Our team of experienced professionals handles each review with individual care
Honest and unbiased reviews
Last but not least, all our services are absolutely free