Overview of Litfad customer experience
Litfad is unfortunately not a reliable platform for online shopping. Numerous customer complaints highlight problems with the site, including slow shipping times, inaccurate product descriptions, and poor customer service. Many users report receiving damaged or defective items and having difficulty getting adequate assistance from the company. Furthermore, several reviews cite problems with returns and refunds, including lengthy delays and fees. It seems that Litfad's quality control and customer satisfaction protocols may require significant improvement in order to compete with other online retailers.
Newest Litfad complaints
Litfad Review: Stay Away from Poor Quality Products and Scams
Hey there folks! Let me tell you about my recent experience with Litfad (litfad.com). I was on the lookout for a great toddler bed and frame for my pal's kid that would have safety rails so the little cutie wouldn't fall out of bed. And boy, was I stoked when I discovered the perfect one on Litfad's site! I thought, "This is it! They got me covered." I made the purchase and waited for my package to arrive. It took three months, but it finally showed up. The box looked fine on the outside, so I brought it in. However, when I started moving the box around, I heard this weird rattling sound. I opened it up, and oh boy, was I in for a surprise!

The stuff inside was of poor quality; the scraps of wood that were supposed to be the bed and frame were damaged, and there were screws rolling all around inside the box. Ain't that insane? And guess what else? The instructions were entirely in Chinese, so they were useless to me, a non-native speaker. So I reached out to customer service to get my refund and return the product, but guess what they told me? I had to foot the shipping bill back to China, which would cost almost as much as the original purchase price, and all I could get was a refund of 15% of what I paid. Can you believe this? I was ripped off! This company is the worst I've dealt with; it's nothing but a scam. Trust me, folks, steer clear of Litfad if you don't want to end up with bad quality crap and lose your cash too!
Avoid Litfad at all costs: My experience with this furniture retailer was a total nightmare
I gotta tell ya, folks, my experience with Litfad was straight up terrible. Like, seriously, I have no clue how they're even allowed to operate in the US of A. Please, please, PLEASE read this before you go ahead and buy anything from them. Trust me, you'll be saving yourself a ton of headaches and heartaches. So, here's what went down: I ordered this boss $800 office desk from them, and when it finally arrived, it was clear that it had been through some serious shiz. The box was busted up and pretty much all the major pieces were cracked or broken in some way. The quality of the materials was total garbage - some parts were so flimsy they were actually made out of freaking cardboard. And once we started trying to put the thing together, things just got worse. The parts made of pressed wood started ripping apart as soon as we started screwing them together. Oh, and the assembly instructions were a total joke - just a single sheet of paper that barely had any details on how to put the darn thing together. And don't even get me started on the fact that none of the parts matched up at all. I mean, come on, people! And to top it all off, the picture they had on the website wasn't even close to what we got - it was like some cheap knockoff or something!

So, naturally, we wanted our money back. But when we reached out to Litfad to try and get a refund, they acted like it was no big deal. They offered to send us a NEW desk - but we had to cover the shipping costs to send the old one back to China. Um, excuse me, what? Not to mention they had ZERO other options for a refund. Eventually, we gave in and said we'd give them another chance. But after yet another week went by, they told us they were out of stock and could only give us a measly 5% discount on another desk. Are you freaking kidding me?! I cannot stress this enough, y'all - steer clear of Litfad. This has been the WORST experience I've ever had with an online retailer.
Litfad Scam Alert: Garbage Product, Terrible Customer Service, and Tricky Refund Policy!
Oh man, I made a rookie mistake and didn't read any reviews before buying a coffee table from Litfad. Big mistake. The table I got was straight up garbage and looked nothing like the pictures on their site. So I was like, "yo, I need to get my money back." But Litfad was about as helpful as a rock in a shoe. They only offered a measly 20% refund or I could send the table back and get a full refund... but I'd have to pay shipping which was way more than 20%. What a scam.

Thank god I bought through PayPal because I was able to file a dispute and get my money back. I even sent them pics of the trash table I got compared to the one on Litfad's site and shared some of the reviews on this page. I learned that Litfad has a whole system in place to trick people:
1. They show one product on the site but send something totally different in real life.
2. The product they send is always trash.
3. They offer a teensy weensy discount to shut you up.
4. If you want a full refund, you have to send the crappy product back.
5. But the cost of shipping it back to China is INSANE and probably more than you'd get for a refund anyway. So, you're screwed.

It gets even worse, my friends. When I complained to Litfad, they straight up lied and said I signed for the product and could have refused it if I didn't like it. But guess what?! I DIDN'T sign for it and it was left in my garage. FedEx even says "No signature required" on their tracking page. So, take that Litfad!

Long story short, I got a full refund from PayPal but still have this terrible coffee table sitting in my house. So be careful when dealing with Litfad and make sure you read reviews before buying anything from them. And if you do get scammed like I did, make sure to use PayPal or a major credit card so you can dispute the charge. Good luck, homies.
Is Litfad legit?
Litfad earns 27% level of Trustworthiness
SAFETY WARNING: ComplaintsBoard has reviewed Litfad and found it to have a very low level of trust of only 27%. Our analysis indicates that the website may pose a risk to users.
Based on our evaluation, Litfad has resolved only 0% of 10 complaints, indicating a severe lack of commitment to customer satisfaction, trustworthiness, and responsiveness. This may suggest that the company is apathetic or disinterested in addressing the opinions and concerns of its customers.
Website's registrar is popular among scammers, it means that a significant number of scammers have used that registrar to register domain names for their fraudulent websites. This can indicate that the registrar has lax verification processes, making it easier for scammers to register domains without providing accurate information.
There was some difficulty in evaluating or examining the information or data present on the litfad.com, an be seen as a negative sign of its legitimacy. This could indicate that the site is hiding information. Consider the potential risks involved in engaging with a website if you're unable to analyze its content.
Litfad protects their ownership data, a common and legal practice. However, from our perspective, this lack of transparency can impede trust and accountability, which are essential for establishing a credible and respected business entity.
We have received reports that the website associated with Litfad is selling fake products. If you are considering purchasing products from this website, it's important to do additional research, verify the website's legitimacy, and consider contacting the manufacturer to determine the authenticity of the products.
Complaints Board has received reports that the website may be a possible fraud. To protect yourself, consider using a different website. If you find that the website is indeed fraudulent, report them to us, to help protect other consumers.
A malware report for Litfad website, indicating that the website may be hosting malicious software that could harm visitors' computers.
We conducted a search on social media and found several negative reviews related to Litfad. These reviews may indicate issues with the company's products, services, or customer support. It is important to thoroughly research the company and its offerings before making any purchases to avoid any potential risks.
However ComplaintsBoard has detected that:
Litfad has received positive review on our site. This is a good sign and indicates a safe and reliable experience for customers who choose to work with the company.
Litfad.com has a valid SSL certificate, while Scammers can obtain a valid SSL certificate by using fake information or by using a stolen or hijacked domain. In some cases, they may even use a certificate issued to another legitimate website.
Our scan shows Litfad website is free from malware and phishing activities, which are types of online threats that can include viruses, worms, Trojan horses, ransomware, and other malicious code, as social engineering tactics used to trick users into sharing their personal information.
Litfad.com has been deemed safe to visit, as it is protected by a cloud-based cybersecurity solution that uses the Domain Name System (DNS) to help protect networks from online threats.
Litfad.com you are considering visiting, which is associated with Litfad, is very old. Longevity often suggests that a website has consistently provided valuable content, products, or services over the years and has maintained a stable user base and a sustained online presence. This could be an indication of a very positive reputation.
Litfad website is deemed to be popular and indicating that it receives a high volume of traffic. It is important to be cautious when using a highly trafficked website, as it may be a target for cybercriminals looking to exploit vulnerabilities or steal personal information.
Our Conclusive Verdict: The company has a weak level of trustworthiness. We advise that you take precautions to protect your personal information when using this website, and be cautious when dealing with this company. Please reading complaints beforehand to gain a better understanding of their track record.
Litfad: Disappointing Customer Service and Inadequate Replacements for Furniture
So, I recently bought some chairs from a website called Litfad. They had this dope red and black color combo that I had been searching for quite some time. I paid a hefty $1300 for them, but that was okay since they had warned me that the delivery might take a while - which it certainly did!

When the chairs finally arrived two months later, one of them had some gnarly damage to the red leather seat. This definitely bummed me out, so I reached out to Litfad with some photos of the damage. They offered a measly 10% discount if I wanted to keep the entire set of damaged chairs, but I just wanted a replacement part for the messed up one.

Now, I'm not a professional furniture builder or anything - and I'm also a single, disabled female - so I wasn't about to completely take apart a $300 chair just to replace the seat! All I wanted was the dang seat part. So, they said they'd send me just the seat/back assembly.

A month goes by and I finally get the package. I excitedly open it up only to find a seat (without the back) and some screws. Uh, what?! Did they really think I could just replace the seat without the back and still have a functioning chair? They even gave me instructions in broken English for disassembling the whole thing and putting it back together myself! For $300, are you kidding me?

I was so ticked off that I emailed them back asking what the heck they thought I was supposed to do with just a seat and screws. Needless to say, I never heard back.

I really loved those chairs, but I definitely won't be ordering anything from Litfad again. Check out the ridiculous "replacement" they sent me in the photo below.

Overall, if you're looking for some dope furniture, I'd suggest looking elsewhere. You don't want to end up with a half-assed "replacement" and a very groovy looking but ultimately useless piece of furniture!
Beware of Litfad: Poor Quality, Terrible Customer Service, and Hidden Return Policy
So, I recently stumbled upon this online furniture store called Litfad (litfad.com). Let me tell you, I totally regret placing my order with them. It was a terrible mistake and here's why.

First off, the products are shipped all the way from China and are only returnable to China. The worst part is, you gotta pay for the return shipping yourself! What a rip-off, right? It's so frustrating because I had no idea about this when I made my purchase. They don't even bother to mention this vital piece of information on their website. And to make matters worse, the shipping is super slow and the tracking info they provide is barely useful.

Now, let's talk about the quality of their stuff. Despite the fancy-looking European designs, the quality is, well, very Chinese. I don't mean to be racist or anything, but it really is pretty shoddy. I had to sand down the rough edges of all the planks myself, and some of the planks didn't even have the right holes. And guess what? The instructions were missing! When I tried contacting their tech support, they were not helpful at all and their English was barely understandable.

Another major issue I had was with the assembly. They don't provide plastic screw caps to cover up the ugly screws that hold the planks together. And although their online catalog shows furniture with lighting, they don't actually provide any lights! And here's the kicker: the tempered glass on some of the doors came with unsightly stains that I couldn't remove. When I asked for replacements, they refused to send any even after I sent them pictures.

In the end, I had to do my own re-engineering to make the furniture sturdier. As an experienced designer, I can tell you that their "German engineering" claim is simply false advertising.

Trust me, spare yourself the trouble and stay away from Litfad. I'm not just some random person giving my opinion here. Everything I've written comes from firsthand experience. So, take my word for it and steer clear of this company!
Disappointed with Litfad: Mediterranean Banker Lamp with Pull Chain Stained Glass 1 Light Wall Sconce Review
Hey there guys! I just wanted to give a quick review of my experience with Litfad. I ordered this really cool Mediterranean Banker Lamp with Pull Chain Stained Glass 1 Light Wall Sconce in Blue - Blue 110V-120V. I placed the order on March 19, 2023 and was told it would be delivered by April 7th. I thought that was kind of a long time, but what really took me by surprise was when I found out that it was coming all the way from China. I started to get a bit worried that I might have been scammed, but I decided to wait it out and see what happened.

Finally, on April 27th, the package arrived. Unfortunately, the box was all banged up and falling apart, and the styrofoam inside was also damaged. It took me a while to get the thing open because there was so much tape, but once I finally did, I discovered that there was a screw missing and half of the light wasn't even together. Not to mention, it didn't look as good in person as it did in the pictures online. It was really dingy and clunky looking, and it was way too heavy and big for the space where I wanted to put it.

To top it all off, the item is supposed to be a wall sconce, but the instructions that came with it were for a ceiling light. There wasn't even a receipt or any other paperwork included with the product. So, I reached out to the company and they made it really hard for me to return it. They said they would send me the screw that was missing, and gave me a measly 5% refund. But when I told them that I wanted to return the item altogether, they said that it had to be sent back in the same box that it arrived in. That was impossible since the box was completely destroyed. So, I had to purchase my own box and I was also told that I would have to pay the shipping cost to and from my house which was a total of $60.

Overall, I'm pretty frustrated with my experience with Litfad and I definitely won't be ordering from them again. If you're thinking about purchasing something from them, I would highly recommend reading some reviews first and really doing your research.
Litfad Review: Sweet Products, Slow Delivery - Be Patient!
Hey, you guys gotta watch out for this website called Litfad. They got some sweet products but let me tell you, they take a hot minute to deliver. Like, weeks bruh.

Honestly, they don't even let you know about their slow-[censored] delivery times until you've already bought something. And then you gotta open some random attachment to find out. Most US companies give you heads up on delivery times before you click that buy button, but this place just leaves you hanging.

And then they got all these processing times and shipping methods and it's like, can't you just give me a straight answer on when I'm gonna get my [censored]? I ain't got time to be decoding your email jargon.

If you're planning on ordering from Litfad, just remember that you gotta be patient af. And don't even bother trying to change your order cuz then you gotta wait even longer. Oh, and if it's a holiday, forget about it. Might as well start planning for Christmas 2022.
Nightmare experience with Litfad.com: Six months and counting with no delivery in sight. Stay away!
Hey guys, I wanna share my nightmare experience with Litfad.com, an online shopping site that has been nothing but a total letdown. Me and my wife ordered a table top from them last year around September 2022 with the promise of delivery by November 19, 2022. But it's been SIX MONTHS now and we haven't received anything yet. We even did a bloody insurance on it. Every time we try and contact their team, they give us vague answers and seem to be least bothered about our delivery.

The worst part is, they don't even have a customer service telephone number which means all you can do is write an email and wait for days to get some response. And that too is always unsatisfactory. At one point, they told us it had reached our destination and would soon be delivered, but then again, they said it was still on its way and would take another 4-6 weeks to reach us. Man, they're such liars! They haven't even shipped our order yet. It's like they don't care about our time and money at all.

And to top it all off, their staff are so inexperienced and unprofessional. I mean, they even asked us for our order number, which they should already have! It's order number *** ,by the way. We made the biggest mistake by not checking the reviews beforehand. It would've saved us so much time and heartache.

So, my dear friends, please be careful and read the reviews first before you decide to buy anything from Litfad.com. It's been 6 whole months since I placed my order and it still hasn't arrived. I will keep you guys posted on any updates. Till then, stay away from this site y'all!
Unethical Business Practices: My Disastrous Experience with Litfad
Litfad was an experience I wouldn't want to relive. It was a disaster from the start. For starters, the fact that they never sent me a receipt or any form of confirmation made me skeptical, but I decided to give them the benefit of the doubt - boy, was that a mistake! I had to dig up the transaction details from PayPal to keep track of my order status.

Days turned into weeks and weeks into months, still no package. I reached out to the customer support, and all they could say was a feeble "wait, it'll come." Frustrated, I decided to reach out a second time, and they sent me some tracking numbers that didn't work - I'm not even sure where they got them from! Finally, the package arrived months later, but the box was smushed with broken pieces.

You can bet I refused the order! When I asked for a refund, they told me they couldn't pay me in full and would only deduct a whopping $700, which made me lose all faith in them. I went for the replacement option, hoping that this time around, everything would be as it should. But no, it was another long wait, fake tracking numbers, and non-responsive customer support!

When the package arrived - again, months later - none of the six boxes out of the hundreds of pieces came with an instruction manual! No instruction manuals! Can you imagine how frustrating that was? I mean, who sells furniture that doesn't include assembling instructions? When I reached out to the customer support, lo and behold, they send me a single page "instruction sheet" that was useless!

My disappointment was unmeasurable! The instruction sheet was just seven lines, and it didn't even match the pieces I had. In the pictures I took, I had missing pieces, stained and broken pieces - entirely frustrating. I employed the services of a professional to help put everything together. He confirmed what I already knew - the instruction sheet was unhelpful, and the missing pieces made it impossible to assemble.

Litfad has not only wasted my money, time, and resources, but also left a very lasting negative impression on me. They should be reported for their unethical business practices. In conclusion, if you value your peace of mind and financial resources, stay away from Litfad!
Litfad Review: Shady Company with False Shipping Promises and Poor Customer Service. Don't Waste Your Money!
Bruh, I gotta tell ya about my experience with Litfad. So, I wanted to get my son a desk for Christmas (ya know, since distance learning is still a thing), and I found this site that said they had free shipping to the US. Sweet, right? But then when I went to check out, it said I could get it before Christmas if I paid for expedited shipping. So, I did it. Paid $33 for shipping so my kid could have his desk in time for Christmas.

Guess what? It's January 4 and I still don't have that dang desk. And when I tried to ask about it, they gave me some BS about not offering free shipping on furniture. But like, I had proof man! Showed them screenshots of their site and mock orders I placed that clearly showed free shipping to the US. They straight up lied to me and didn't wanna help.

Honestly, this company seems like a total scam. If I would've seen these reviews before I made my order, I would've run the other way. They promised me my item would arrive before Christmas and they had warehouses in the US. But turns out my desk is still on a boat from China or something. And if it comes in damaged or faulty, I already know I'm gonna have to fight to get my money back.

Bottom line, don't order from Litfad. They're shady and they won't help you out if anything goes wrong. Save yourself the trouble, dude.
Collect Your Trust Badge
Be recognized for outstanding customer service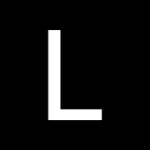 Litfad

contacts
We are here to help
19 years' experience in successful complaint resolution
Each complaint is handled individually by highly qualified experts
Honest and unbiased reviews
Last but not least, all our services are absolutely free