Lifetime TV complaints
178
Lifetime TV
-
Movies on a family network
I am writing to you today regarding the gay Christmas movies on lifetime. I'm not racist and I don't have a problem how people choose to live their life, but when you put shows like that on TV I'm having to explain to my kids that I have raised to believe that a man and a woman are the right relationship not a man & man or woman & a woman. You are advertising and promoting this on a family channel and with Christmas shows. I will not be watching this network anymore because I believe in values that I thought this network had.
Desired outcome: Explanation
This review was chosen algorithmically as the most valued customer feedback.
On December 2 as well as November 30, my husband and I were enjoying a Christmas movie on the Lifetime channel. It was prime time, from 8:00 to 10:00 pm. It was a CHRISTMAS movie! Kids watch Christmas movies. Kids are up and awake at 8:00 pm. In the midst of commercials for toilet paper featuring cartoon bears and household cleaning products pops up thi...
Read full review
This review was chosen algorithmically as the most valued customer feedback.
For many years i've been taking care of a woman who suffers from epilepsy. She has sexual abuse in her background as well as growing up in a narcissistic environment. Very sweet innocent kind-hearted person. We are learning now that the epileptic seizures are a product of the violence and the neglect she experienced growing up. She can't be exposed to...
Read full review
Lifetime TV
-
Noise that you call music
Please stop putting your annoying noise on your lifetime movies! It serves no purpose, but is very annoying! I cannot hear what the actors say! You play the noise over the movie! I am about to stop watching all your movies as you have started putting the noise on most! Very annoying! Are you secretly brainwashing us with the annoying noise? What other purpose could it serve?! I don't need music to tell me how I should feel about certain scenes in the movie! But you don't just play at certain scenes, you play the noise all through the movie and my husband is so disgusted with this noise that he has quit watching lifetime movies with me! Is that your objective? Fewer viewer?!
Desired outcome: Stop the music/noise! Thank
Lifetime TV
-
Carly Hughes
What does she show her tongue so much as some sort of tool when she acts; it's very distracting and after sometime it's very annoying.
I watched the Christmas Edition and a lot of her scenes she was in, there was her tongue. Maybe she has no idea she shows it so much just a bad habit?
Maybe the director didn't notice it. Who knows it seemed to show up when her character was flirting. Sorry Carly but a little is OK but a lot of it wasn't very attractive.
Thank you for reading about my disappointment.
Dr Peggy Locke
Lifetime TV
-
Your lack of diversity in race on your shows
I wrote out a long comment. I am concerned about your lack of diversity in the people on your programs. There are people of all colors in this country and one of those groups are AFRICAN ANERICANS. I wrote a very long comment so I will not repeat it BUT I will say again the absence of many people of color on your shows is disturbing. We are everywhere in this country BUT I can turn on TV and see shows where are not even present on the streets and as people walk. WE ARE HERE AND HAVE MADE MANY GREAT CONTRIBUTIONS TO THIS COUNTRY. ACT LIKE IT BY SHOWING THAT WE ARE HERE EVERYWHERE.
Desired outcome: I WANT TO SEE CHANGE. WE ARE HERE AND WE AND OTHER PEOPLE OF COLOR ARE IMPORTANT
Lifetime TV
-
Shows
Please stop showing Castle every morning all day. Lifetime is supposed to be about movies not Castle. It's boring and we want to see shows and movies. We shouldn't have to stream all day to see them. During the day m home and want to see Lifetime movies please. We see enough cop shows on other stations. Lifetime was never this boring. Love the Greys Anatomy series . Play thing like that, please . Thank you. Your Lifetime #1 fan!
Desired outcome: Please show some movies or other TV shows
Lifetime TV
-
Shows
So now every show is black people! This channel use to play such good shows and especially during Christmas! Every Christmas show u have is black oriole o believe they already have 20 channels already! All these channels that are doing this is just causing low ratings especially the acting is terrible! Get back to the basics and quit worrying if u have to many whites or vice versa! I'm done watching this channel for awhile!
Desired outcome: Change up your movies
Lifetime TV
-
Inordinate commercials during a movie
I just finished trying to watch your broadcast of the movie "enough". It was very difficult to connect with the storyline because you inserted (in the worst possible places) repeated commercials every 4 to 6 minutes. It seems that you could not afford to air the movie so you hacked it up with every commercial you could find. If you cannot afford to air a movie without all the disruptions, give the movie some respect (and viewers) and don't air it!
Desired outcome: Reduce the number of commercial breaks
Lifetime TV
-
scheduling
i wanted to watch the complete series of MAJOR CRIMES. you started airing the full season on wednesday otober 13th with episodes 1 and 2, then nothing on thursday, friday, saturday or sunday.

then, on monday october 18th you air episode 6, 7 and 8. how inept can your scheduler be? this is beyond ridiculous. it just shouldn't happen.

i'm using TIVO, and the schedule is fairly accurate.

i would really appreciate a detailed answer and how you are going to correct this.

michael mccaughey
609-454-7385
[email protected]
Desired outcome: show the 3 missing episodes in the proper order
Lifetime TV
-
It's Columbus Day
To say I am annoyed with seeing an ad celebrating "Indigenous Peoples' Day" on today's programming is a gross understatement.

TODAY IS COLUMBUS DAY. And while you attempt to minimize the discovery of America and join the ridiculousness that is political correctness on steroids — let's be real.

If it hadn't been for the discovery of America and all of the advancements that have taken place since, your television channel and the ability to provide a service WOULD NOT EXIST.

I don't agree with how native Americans were treated but to use this day to try to make your political statement with a twenty second "celebration" is both ignorant and offensive.
Lifetime TV
-
Commercials
I love the programming but the 15 minute commercials between 5 minutes of the show is drinking me crazy! I want to throw something at the TV! If I see one more Christmas in October commercial I don't know what I will do! In the Summer they had a commercial Christmas in the Summer and they ran it just like they do this one..I didn't mind it the first twenty times I saw it but oh my gosh enough is enough! I now mute the commercials! YOU MADE YOUR POINT!
Desired outcome: Limit the same commercials over and over
Lifetime TV
-
Phexx commercials.
I have been watching LMN for the last week, and I am offended by the Phexxi commercials you are running on your network. These Phexxi commercials use the word vagina twice in a 30 second commercial. I can't watch one of your movies without seeing this commercial at least twice; usually three times. Your movies are not rated R, so you shouldn't be allowing commercials that use inappropriate words like this. A child might hear and be exposed to things they don't need to learn about until they are older. I will stop watching your channel if you don't stop showing commercials like this
Desired outcome: Stop showing these commercials
Lifetime TV
-
Movie content
I use to love lifetime movies it was my favorite channel to watch. Now everything has changed from love stores and family movies to killings horror murders rapes. My entire family and friends just loved lifetime. Why has it changed to these horrible movies?the horror background music is soooo stressful and nerves are shot. So i just had to stop watching. Keep in mind your watchers are also muture people who are looking to have a relaxing evening to enjoy with nice calm movies. I can understand your horror movies once in awhile for people who like that, but not every single movie a horror story.

Elizabeth pimentel
This review was chosen algorithmically as the most valued customer feedback.
I have been a longtime fan and since cable has been so expensive I don't have it. So I have subscriptions to things my kids watch all the time and things I like. For one lifetime does not let you just pay to watch the channel you ha e to have a service or cable. Second I signed up for lifetime movie network and it is false advertising (which is illegal in...
Read full review
Lifetime TV
-
Too much vivica!
Y'all have basically ruined LMN, I normally keep my tv on LMN all the time but seems lately that y'all are giving LMN to vivica a fox! Like it seems most every other movie is all about her or has her in it, I mean maybe you should change it to vmn vivica movie network with all her the wrong this or the wrong that and I'm sure I'm not the only one who thinks she is 'the wrong' actress for this channel...how fair is it to all the other actors and actresses that she constantly steals their spotlight?! #toomuchvivica#thewrongactress
Desired outcome: Less vivica
Lifetime TV
-
Support of transgenders
Lifetime celebrates transgenders? Why would you celebrate the mentally ill? That is just sick. I have watched you for years because you were a channel that families could watch together, but, you are quickly becoming just another panderer of the 'woke' LGBTXYZ junk. We do NOT want to see that. That is not why people watch your channel. Just plainly SICK.
Lifetime TV
-
Scheduled movies
What has happened to LMN? To constantly show movies that are in regards to killing, being gay, etc.
This has been my favorite channel for over 25 years, I frankly can't stand it anymore. What happened to the family aspect of this channel, romance, love, healthy living?
Now it is constant killing, raping, gay pride, etc.
My 15 year old daughter has even noticed and made multiple comments.
Very disappointing, disturbing and frankly pathetic and sad.
Whoever runs this now needs to be removed. Very disturbing…
Desired outcome: Movies that are family friendly as it was before and stop shoving the gay pride crap at us. I don't ever comment my views and expect the same from others, definitely a family channel.
Lifetime TV
-
All movies
I have watched your movies on lifetime and lmn for over 20 years. I have yet to see a movie on your channels where either the writers or actors have been able to speak proper English.

Why don't you try to hire people who actually understand English.

You are actually watched by many, many people. You are encouraging them to keep speaking unintelligible English, just like your movies. You should be an example of how English is actually spoken.

Intolerable!
Lifetime TV
-
skipping episodes
I am in the middle of watching Grey's Anatomy on life time, and I'm getting extremely pissed that you keep skipping episodes. If your going to show the series then show EVERY EPISODE, INSTEAD OF SKIPPING ANY FOR GARBAGE.
WOULD GREATLY APPRECIATE IT. I WOULD APPRECIATE YOU STARTING AGAIN SINCE YOU SKIPPED A LOT IN EVERY SEASON. I am a fan of Greys .
Desired outcome: REPLAY FROM SEASON ONE EPISODE ONE WITHOUT SKIPPING ANY EPISODES
We are here to help
16 years' experience in successful complaint resolution
Each complaint is handled individually by highly qualified experts
Honest and unbiased reviews
Last but not least, all our services are absolutely free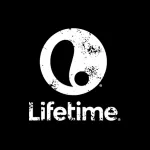 Lifetime TV contacts