Family Feud complaints
119
Family Feud
-
Requirements
Family Feud is one of my favorite shows. I wanted to get tickets for filming in Atlanta. In reading about tickets I see you require people to have the Covid jab! That is ridiculous! The so called vaccine does not prevent the spread of the virus. All that is done is benefit the pharmacy companies and those behind the push. I'm disappointed in this company!
Desired outcome: Relax your jab requirements! Everyone needs to get on with their lives!
Family Feud
-
Poor conduct steve harvey
I like watching Family Feud but I do not like the Language Steve Harvey used

Young Children's are watching this TV show also I don't like his Negative Response when the wrong Answer is given, the things Steve Harvey make Jokes about is Ridiculous about the Contestan Answer, Please, Please address this ,I don't watch Family Feud because of a Host that is unprofessional

Cristell
Family Feud
-
Family Feud-Questionable Winner
Watching at 9:00 am 4/14/22 and I question the winner of the game. In the final round, both families missed the last question. One family had 80 some point and the other family had over 200 points. Nobody reached 300 points. Therefore, I thought they would play sudden death, but wrong! The family with 80 some points won. Am I missing something? Secondly, and I know this is a sensitive subject, the family that won was black. This show seems to favor the black contestants.
Family Feud
-
Provocative questions
I watch this show with my 10 year old and I record it so we can watch it together but I've noticed lately how provocative these questions have become literally today I had to skip a few episodes because the question has to do with sex and even a guest says sex. My sons counsel has actually been calling me because my son said sex at school. This is supposed to be pg and not to mention a family show and you guys are throwing sex questions like kids aren't learning watch you guys are allowing on your show. We like the show but if I have to continue to skip them then there is no point in even watching it
Desired outcome: For there to be questions that aren't going to effect children in a negative way, do not claim to be a family friendly show when your poisoning the little innocence the children have left in already such a polluted world
This review was chosen algorithmically as the most valued customer feedback.
My wife and I have been in the habit of finishing each evening with an episode or two of the Feud. Most of these recorded shows date back to 2012-2014, and I want to convey in the loudest way possible, that the increasing and repetitive nature of your perverted, highly suggestive and immoral questions have totally turned us away from the show! It is no...
Read full review
Family Feud
-
Language used by Steve Harvey
I'm 73 years old and have been a long-time fan of Family Feud, but no longer. I can't believe the language Steve used when someone wandered onto the set accidentally during a taping. If this is suppose to be a "Family" show, it certainly has missed its mark with Steve's language. Thank goodness it was bleeped out should children have been watching.
Desired outcome: Stop the cursing!
Family Feud
-
Steve Harvey
I've noticed Steve Harvey rolling his eyes or showing dislike every time a contestant on Family Feud answers a positive response of " the police" or " policeman". It is very obvious Mr. Harvey detests the police. I would like to know who he would call in case he would experience an emergency ( besides his armed security detail). I think he would probably call 911 and would expect the police to respond.
If I'm wrong, please let me know.
Desired outcome: A response from Mr. Harvey
Family Feud
-
Family Feud Program
I am an independent viewer of European Background.
I love the Family Feud show.
I also like Steve Harvey.

However, based on my observation over the past 5 months,
Steve Harvey favors WHITE FAMILIES always by giving the FIRST CHANCE to them, while African American Participant hits the button first !

This makes WHITE FAMILIES WINNING ALL THE TIME !.

EXAMPLE: On November 3, 2021 He favored WITZNER FAMILY over DAVIS FAmily, Making WITZNER family win 41, 000 Dollars. STEVE HARVEY is not a FAIR MAN. We like him but he is biased in favor of WHITE participants.

HE should be reminded TO BE FAIR !

F. AYNUR SUMER
[email protected]
Desired outcome: MR. STEVE HARVEY NEEDS TO BE WARNED TO BE FAIR TO AFRICAN AMERICAN PARTICIPANTS.
Family Feud
-
A diverse of families are not being depicted on this show
Most every show is featuring an African American family. Nothing against black people, but the overcompensation is getting ridiculous! Let me see some Hispanics, Asian, Canadians, Jewish, Muslims ... or are they not the right dark pigment of skin. I mean, come on, for this race yelling loudly about racial equality now it seems that there is "reverse" discrimination.
America is a diverse nation, depict that!
Desired outcome: to see a diverse people playing the game
Family Feud
-
That was a mistake on national tv
The golden gate Bridge is in San Francisco not Los Angeles. The show on Aug 24 the question was. Instead of seeing disneyland in California what would you want to see in San Francisco? The answers to every question supposed to be the right one. If the answer should be Golden gate Bridge in San Francisco I would like to have my family appear on Family Feud. I think we would be good at it
This review was chosen algorithmically as the most valued customer feedback.
I doubt my complaint will go anywhere since family feud executives care more about ratings and will continue to make excuses for their ways, listening to only the majority but not the minority of family feud watchers. Even still, maybe this review may mean something to someone. So I'll just try. I'll try. I know I'm not like the rest of the world but I'm a...
Read full review
Family Feud
-
Wrongful eim
I was watching family feud on august 17, 2021 on the game show network at 1230am. As they played sudden death the guest buzzed in gave his answer just as they buzzed him not even giving him 3 seconds to answer.. steve Harvey's said to late to answer so the next guy gave the same answer n they were declared the winner... that wasnt fair any other answer that was given by the weatherly family there was a buzz and steve Harvey's let it go threw. The family that won was the weatherly and they got the car but it was unfair and they shouldnt have won...
Desired outcome: Rematch that is fair
Family Feud
-
No new shows has aired throughout July and August????
Could you explain why there has not been any new shows on tv for the whole month july and august! Does steve harvey go on vacation all the time? There is always a new wheel of fortune show every week day but not family feud. Why don't you hire a host (unlike steve harvey!) who shows up for work every day? Aren't you worried about losing viewers?
Desired outcome: See more new shows!!
Family Feud
-
Cussing
I wish either Steve would quit cussing. Or find another host. Been a fan of family feud for a long time. And actually I still am. But the cussing doesn't add any value to the show whatsoever. Matter of fact there's no one today that is not watching the show because Steve Harvey didn't curse. But I guarantee you there's plenty of people that's not watching it because he does. There's nobody that says I wish Steve Harvey would throw two or three more cuss words in and if he doesn't I'm gonna quit watching lol.
But there's plenty of people because he is cussing that is not watching the show and I am one of them.
The actual show family feud is awesome. It's like medicine. But when Steve uses cuss words it's like throwing a little poison in with the medicine. Why not just keep the medicine pure ?

As a professional setting I don't see the price is right, Let's make a deal, Jeopardy, I could go on and on, they don't use cuss words. It just simply does not add anything to the show. But it definitely takes away. I would really love to watch the show but I cannot. Just because I refused to listen to the cussing. Especially on a professional level. Anyways love your show. Hate the cussing.
I hope and pray maybe someday I'll be able to watch it again.
Thank You!
Family Feud
-
Question asked
Question was asked "cheese paid well with wine what pairs well with marijuana". Really! This is a family show. Marijuana is not legal in all states and even if legal, why are we encouraging drug use? Then steve went further to say @ that answer makes your momma proud"! So now we are encouraging our kids to be knowledgeable about drugs.

Going too far!
Desired outcome: Keep drugs and questionable behavior out of questions
Family Feud
-
A topic on the show.
For a long time now you are pushing the envelope regarding certain topics on the show. I have small children that watch the show and the questions with a sexual undertone are unbelievable. Thats one. And then i have to pass it off when the kids ask about them. Well today, you went way over the line as far as I'm concerned. Your question was in regards to Marijuana. Are you kidding me? Enough is enough. Your show has just been banned in my house. You should be ashamed of yourselves. What happened to the show over the years? Your choice of host is prejudiced and i try to overlook that however you went over the line now.

A VERY DISSATISFIED VIEWER.

B.J. Ramirez
Desired outcome: Consider your audience when you submit these questions.
Family Feud
-
Wrongful loss
I was watching the show and I believe it was the Dang family that lost but they had three correct answer. The question was "name something you throw away when it is old and stretched out". They said "hair tie" and were buzzed off. Rubber band was still available on the board. A hair tie and a rubber band are the same thing. They should have won the game.
Desired outcome: Bring them back on because they lost unfairly
Family Feud
-
Fast money
Steve Harvey whistles to get African American's attention to play Fast money on Family Feud. He's much more respectful to other races/nationalities on the show. Stop the "Sambo" behavior Steve! Do not forget where you came from. Don't allow fame to alter your roots and humble beginnings. Seems you think you have "arrived", but remember you've got to pass the same people going down that you passed going up. Work on improving your masongonist and chauvinistic ways. Not a good look. I really like the show, but it's not all about you. Eat a few slices of humble pie dude! You ain't all that!
Family Feud
-
How families get chosen to be on Family Feud
76% of the United States population is white, 18% Hispanic, 13% black, and then there is the rest. Why is there a black family on the show everyday. Never is there two white families, two Hispanic families, a white and an Hispanic family, a white and other family, an Hispanic and other family, two Asian families, it is always a black family on the show and sometimes two black families, why. Are the people responsible for Family Feud ramming black families down our throats. Statistics show that having a black family on everyday is intentional. For that matter Steve Harvey always gives black families a break when they do not answer within the time during the fast money round, the rest that do not answer in time it becomes a 50/50 deal for them. I like Family feud but I am quickly losing my interest.
Desired outcome: run the show statistically.
Family Feud
-
Content of questions
What would you like SH to do to your bottom? A place women go to land a man... with school as an answer.
These two questions are not ok. Both are insulting to women. I notice the show is definitely going more toward adult entertainment than family friendly... whatever. It is not a good thing to insult women though.
I love watching Family Feud with Steve Harvey. I tape two a day and watch in the evening. If many more questions like those above are shown, I will stop after watching since the seventies.
Desired outcome: Quit asking insulting and degrading questions.
Family Feud needs to eliminate the trashy questions that cross socially acceptable lines which include respecting people.
We are here to help
16 years' experience in successful complaint resolution
Each complaint is handled individually by highly qualified experts
Honest and unbiased reviews
Last but not least, all our services are absolutely free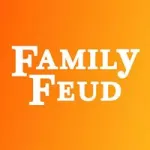 Family Feud contacts