King Price Insurance Company complaints
11
Newest King Price Insurance Company reviews & complaints
Insurance - service, communication
CKP2822573/1

Details of claim submitted Sent: Wednesday, June 14, 2023 11:13 AM

Months long investigation by insurer, claim now on hold without any reason which would have a bearing on the facts of the claim. Escalated to various departments including legal and complaints...over 2 weeks since dispute and no response to my 4 follow up emails - still no explanation or assessors report received, also no confirmation of there this vehicle is and whose custody its in (nevermind the audacity to pass on my personal information to a third party without any authority to do so (POPIA) but thats a separate topic)Absolutely horrendous, despicable service. Insurance is a grudge payment that you pay every month blindly hoping to never use it, but when you have to, stonewalling, bullying, discrimination and absolute insensitivity ensues. MAKE SURE YOUR MONEY HAS VALUE - STAY AWAY FROM THIS INSURER!
Desired outcome: A response!
King Price insurance
i took out an insurance at KP late last year 2022. I received a policy contract from KP that all 3 of my vehicles were insured.

i had a pickup truck stuck in my vehicle in july 2023, when I now wanted to claim the specific vehicle was removed from the policy contract without my knowledge.

i didn't receive any call or email from KP to say the vehicle was removed and with a reason. every time I speak to customer service and every time I speak to a different person they are told they are waiting for the IT department. I was told IT section has 8 hours to give an answer and I'm waiting now 5 days later. it's really pathetic service. really thought KP was the best but definitely not.
Poor Service all the time - CKP2410456/6
I reported my claim on the 6th of February and it was approved on the 9th, 9 days later i still have not received a from anyone who is supposed to deliver my card as promised, i made a follow up with Siphiwe Mbali on the 16th but no response. im not sure whats happening with Insurance company.
Is King Price Insurance Company legit?
King Price Insurance Company earns 63% level of Trustworthiness
SAFETY NOTICE: Complaints Board has determined that King Price Insurance Company has a very good credibility, and is mostly trustworthy with minor reservations, with a legitimacy rating that is more or less around 63%.
We found clear and detailed contact information for King Price Insurance Company. The company provides a physical address, 3 phone numbers, and 2 emails, as well as 5 social media accounts. This demonstrates a commitment to customer service and transparency, which is a positive sign for building trust with customers.
Kingprice.co.za has a valid SSL certificate, which indicates that the website is secure and trustworthy. Look for the padlock icon in the browser and the "https" prefix in the URL to confirm that the website is using SSL.
Our scan shows King Price Insurance Company website is free from malware and phishing activities, which are types of online threats that can include viruses, worms, Trojan horses, ransomware, and other malicious code, as social engineering tactics used to trick users into sharing their personal information.
Kingprice.co.za has been deemed safe to visit, as it is protected by a cloud-based cybersecurity solution that uses the Domain Name System (DNS) to help protect networks from online threats.
However ComplaintsBoard has detected that:
We conducted a search on social media and found several negative reviews related to King Price Insurance Company. These reviews may indicate issues with the company's products, services, or customer support. It is important to thoroughly research the company and its offerings before making any purchases to avoid any potential risks.
Our Conclusive Verdict: King Price Insurance Company is generally a safe and reliable company to do business with. However, we advise that you exercise caution and thoroughly read all complaints and reviews before providing personal or financial details.
claims Department... incompetence of the vehicle assessor
Accident claim in December was approved. Claim no. ckp2426367/1. post repairs vehicle aircon not working and problems with wheel alignment and power starring not able to do full swing. went back to complain for the alignment and power starring issues at S&K as i considered it a major problem. At S& k my car was taken back to tigger wheels whr alignment was done, however they could not make diagnosis. i took my vehicle for service and i request them to check what is the issue with the starring and wheels, i was told the power starring is broken and needs to be replaced.. i called king price to find out if isuzu should fix it for me or i should take it back to pannel beaters at S&K?.. i was told to take the vehicle to S&k . i have a problem with S&k they keep a vehicle for too long and don't comunicate to update for the vehicle progress,
vehicle come back from the pannel beaters i had to buy a new battery, they changed my battery. w
Desired outcome: Phemelo Letebele King price assessor is giving me hard time
Car accident claim
On 3 March 2020 I got involved in an accident and my car was damaged beyond repair. Luckily I came out without a scratch together with my brother who was in front passenger seat.
I submitted a claim on the 6th of march 2020. On the 14th of March I received a call from king price .
I was asked about what I was doing the whole, where I was going and why I was going there. They asked if I used my bank card on that day, where did I use it and what did I buy and all sorts of questions which I failed to understand their relevance to the claim.
Why do they subject us to such interrogations when it comes to a claim but when they want us to buy their policies they don't. Its fare not because we pay a lot money every month. Now they found nothing wrong on my Side they are focusing on the car. They want a tyre expert, can you imagine.

Can someone from king price explain the meaning of this. My claim number is CKP 11176i8/2.
Thank you. H. Muza [protected]
fully comprehensive insurance / claims department
On the 7th of February 2020 at 10:45 pm I had a very bad accident and was lucky to walk away unharmed. It was pouring with rain, if you check the weather report for this day in Pietermaritzburg you will see what I mean.

The assessor Ian, was not able to find anything wrong with the car so they hired an accident investigator who claims the back left inner wall of the tyre was smooth.

I've finally managed to see the car and yes they are correct. HOWEVER, I pay insurance to cover me when I am NOT negligent and this case I am not. If I knew about it and didn't replace the tyre then fine I was negligent. The tyres were only due for rotation in the next 5000km and I would have bought new tyres when they pointed that out to me. I keep all my slips to prove the extent I go to in keeping the car roadworthy.

The assessor told me they have paid out claims where vehicles have been burn't down after illegal head lights being installed. If they claim my tyre was illegal then they should be paying out my claim too.

I religiously rotate my tyres with Tiger Wheel and tyre in Pietermaritzburg and have a good relationship with the manager Kenneth and Greg the owner. Not many people can say they know their tyre guys by name. I have every receipt for everything ever done or bought for that car since i took ownership 5 x years ago.

This is R 90, 000 rejected claim will sequestrate me. If I do not pay the debt off I can't free up money for the monthly installment for the replacement car.

The claim is getting rather messy at this point:
-My car was moved without my consent, there have been new damages to the car that was not there before and the car has been tampered with.
-The rim key is missing from the boot.
-The whole back wheel and rim is missing.
-The vehicle is being stored in such a way where further damages are being done to the car.

I am however starting to approach all your social media platforms to share my story and share some of the latest stats on King Price and the complaints against you from Ombudsman and others. 2018/2019

C2013969 - CKP2336831/3 - Macdonald
car insurance
Road side assistance is pathetic.
I have been stuck on the road side for almost 2 going on 3 hours on a busy road.

After 2 and a half hours I was informed that the tow will be coming in half and hour!

I then asked as to where is he coming from... And was informed that he's is coming from a far place and then I HAD REQUESTED THAT THEY GET SOMEONE LOCAL... I was then informed that the local guys would only be available in around an hour as they are on a job...

This seems extremely odd...

My home is roughly a 3 minute drive from where I have broken down.

I highly recommend that this matter be further looked into as to why are clients being made to wait these long periods for service and made to wait and possibly be victims of crime and so forth also not being suggested to being sent someone to boost their vehicle and pressured into being towed.

I am disappointed with the level of service

I will be canceling my policy with king price

I will be advising all colleges, friends, family and members of my community of my experience and dissatisfaction.

Regards

Ismael Gaffoor
[protected]
[protected]
15 Tovey Crescent
Trafalgar

Kindly verify if all of this jazz adds up.
cancellation of policy!
I am not in South Africa any longer and am struggling to get King Price policy (KP2048548) cancelled. Response to my emails are all the same: saying they tried to reach me but could not. Yet I keep advising them they will not be able to reach me on SA numbers, supplying current number...still I do not get any help!
All other policies which I had to cancel, accepted my email as sufficient and it was cancelled. Yet KING PRICE do not accept this?
policy with lots of faults. no response after 2 calls and 3 emails
Good day, I taken out a policy KP2327441. There is lots of faults on our policy that we requested to be corrected 3 days ago and still no response. I sended 3 emails already to the client service and no response. Cannot believe this bad service and the policy did not even start ... so dont even want to think how the service will be after paying and when policy started if this is happening now. Can someone please contact me to get my policy sorted our or supply me with a email address where I will be assiated. We will cancel this policy in an instant if not assiated and go where we will be assisted. Quuck to phone you back to take out the policy ... Not quick to correct policy after they have your business.
cancellation
I have emailed numerous times to [protected]@kingprice.co.za to request cancellation as I have moved to the United States and my car is no longer in my use. It has been placed on a new insurance plan.

I have had money deducted in July and I do not understand why, I have given my new number to the sales and retention departments. I have email correspondence and still no communication of closure of this insurance plan.

I have provided my number as it has changed and this phone has not rung. It's an international number +[protected]. I am no longer using my South African number.

I only cancelled when I arrived in the States because I could not have the car in the last few weeks of insurance, what if something had happened.

It is really frustrating that you can take my money and without any consideration, should I miss a payment, you would be harassing me over the phone.

I am seeking legal advice as I am studying now and cannot afford money being taken away while I am no longer working. Please can you assist kindly. The number at the end of their signature is [protected] (King Price) other details FSP no. 43862
KP2003543 Illegal debit on my account which lead me to miss that one important premium.
King Price debited my account on the 3rd May 2016 for an adjustment on my policy which

A) I did not know about any costs involved with this adjustment or what the adjustment is, and I never received an updated policy for any adjustments made.

B) I did not authorise in any way a debit order to be taken on any day other than the stated debit order date of the 20th of every month. (This date was changed to the 25th of every month however King Price has no record of the change being made)

I mistook the 3rd May debit to be my premium amount and did not look any further at the amount taken or the reasoning for this date. I have now been informed by various legal advisors that the 3rd may debit is unlawful and should not have happened but this had lead me to miss my premium and my claim has been rejected due to this.

I initiated contact with King Prices internal Ombudsman on the 17th August after my claim was rejected and I have not received any finalisation from them, nor have I had contact from them since the 7th September.

I find this absolutely unacceptable from such a notable Insurance provider who has not only slandered my name in a personal and now financial way, but through who's negligence has cost me well more than the claim amount.

I have been in contact with a lawyer who has advised me that if this matter is not resolved timeously, King Price will have to pay much more than the claim amount through legal course.
Collect Your Trust Badge
Be recognized for outstanding customer service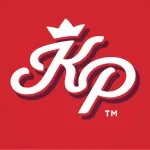 King Price Insurance Company

contacts
We are here to help
19 years' experience in successful complaint resolution
Each complaint is handled individually by highly qualified experts
Honest and unbiased reviews
Last but not least, all our services are absolutely free