Kijiji Canada complaints
67
Kijiji Canada
-
uses it's policies as a scam
www.kijiji.com is a policies & rules are a scam

2) Requiring shipping up front? I proved in my ad that I required shipping to be paid direct to the Airlines! 3) Allowed a "Hate Activist" to place an ad against me in the "Sell a dog" category, warning other against me, regarding an ad on www.puppyfind.com and not even on www.Kijiji.com! 4) I proved I was innocent! They dropped my ads, refused to unblock my account? Good luck www.Craigslist.com Kick their but in court, they need to go down!

Description: 1) www.Kijiji.com accused me; a seller of: A-selling my animals in more than one state? Their own site show's sellers how to do this! But, I did not do it, a hacker maybe but not me. They did not listen at all. B-Kijiji Accused me of requiring my shipping up front? Which I proved I do not, by giving them a copy of my ad, which states; "Shipping must be paid direct to the Airlines." C-Now Kijiji has decided that it: "Only allows "Shelters" and "Small Time Breeders" to advertise on their site? This is not in the policies, and many people are not breeders or shelters advertise on this site. And now a woman admitted, in an email to me, that she had reported me as a scam to www.kijiji.com. Because of an ad she did not like, that was on www.puppyfind.com, and not even on www.Kijiji.com? D-Kijiji allowed her to place an ad in the category of "Sell a dog." Price: "Free." A dishonest ad on www.Kijiji.com, libel and defaming my reputation as a seller. www.kijiji.com allowed a hate crime to take place! They dropped my ads, blocked my account? And when I proved I was not guilty did nothing to make it right! Not even an apology, and still blocked my account. I also have a good eBay reputation as a seller for many years with great feedback! The woman is an Animal Right Activist, that believes that NO animal should be breed because it steals a home from a shelter dog. They want all dogs, even pure breeds to be spayed/neutered-all. Now if that happened, within 10-15 years no pet animals would be around, it's called extinction. Now I feel for the shelter dogs, I have re-homed dogs dumped on us! Spayed/Neuter my own dogs and my kids, my vet bill because of my love of animals for over a year has been $100.00 US dollars a month! I even offered to give them references! Now I just hope they fall on their face and that www.Craigslist.com beats their ### in court! What does history show when a business thinks they are too big? Another comes along that knows what people hate about them, uses it against them and wins all of their business! Good Luck Craigs List from The Heartland Oklahoma USA!
This review was chosen algorithmically as the most valued customer feedback.
I have my license number with the nbspca like they are obligating us to have to be able to have a kennel. I also rescue old puppies that is in need of a home and was posting them on kijiji. Now I can no longer post on kijiji because the rude shawn has blocked me from posting and banned me. He has responded many different ways with a list of non stop lie...
Read full review
Kijiji Canada
-
kijiji is abusing customers again
Am getting very close to posting a youtube video and posting on 100's of websites my review of the kijiji abuse and trouble that they are causing customers.

They are wasting our time again and abusing us again.

They have a new system that blocks people from posting ads which is broken. It thinks we are posting a similiar ad. Even the kijiji tech support admitted there is a serious problem. He said even if posts are diffrent kijiji thinks it is an identical ad and blocks it from being posted.

Today I went to post a bike for sale.

Then in the description I posted this

Peugeot road bike. Great bike to get you from a to b.

I would say it is size medium to large. The bike is in kitsilano
God bless.

I even removed the old ad.

Yet I still got that abusive message accussing me of posting a similar ad.

We demand an explanation and we demand you manually place our ad today. Otherwise we will contact zac candelario and ebay classifieds group. Plus we will encourage many in our youtube videos and letters to do the same and to file complaints with better business bureau.
Kijiji Canada
-
banning users for false complaints
I was banned from posting because I told a person that she could not buy a Poodle from me because I know her as a pet flipper. She then told Kijiji that I bought the Poodle from her and tried to resell it. They did not ask my side. They just deleted my account. BUT, I did not understand before I knew all this that my account was deleted so I tried to post and it was not working so of course, I tried a different email address. It did not work. I then contacted them and Kris told me very rudely that I bought and sold a dog from that site and that I used multiple email accounts to do it. This is all a mistake and a lie and they did not even try to find out what really happened. I tried to explain and they continued to say the same rude comment so I asked for a supervisor. She told me to fax over my shelter info but that has nothing to do with the dog I was trying to place. It was my dog. I had her since she was 8 weeks old. I also do not have a fax and she told me that my local post office will fax for me but they do not. I am from a small town of about 1000 people at the most. I have tried to explain this info to them but they do not care. They think they are trying to be like Craisglist doing all this but they are not. Craigslist does not ban people for nonsense like this
Kijiji Canada
-
unauthorized wire transfer
Kijiji.com withdrew $600 or more from our checking account! We suppose they hacked our computer and stole our banking information! They do not have a customer care phone line.So we contacted our bank and canceled our credit cards and closed our bank account! They mad 7 unauthorized transactions in one day! Word has it they are an online ad service. Headquatered overseas, and are a front for an internationla animal rights organization, having ties to PETA and HSUS, who are no more than terrorist! We have also contacted the FBI and U.S. Attorneys office!
The complaint has been investigated and resolved to the customer's satisfaction.
This review was chosen algorithmically as the most valued customer feedback.
my paid ad at Home Gallery in category Home and Garden was deleted, it should be in the Garllery for 7 days, but only one day after, kijiji deleted all my ads in my account, he said I have duplicate ads in his web, yes you can delete my dulicate ads, but you should not deleted my paid ad!
Read full review
The complaint has been investigated and resolved to the customer's satisfaction.
This review was chosen algorithmically as the most valued customer feedback.
Banning I have tried since march to have someone banned from the kijiji site who has placed an ad on kijiji slandering me, responding to ads in the intimate encounter category using my email address, taunting me, harassing me nd making me feel frightened and threatened, this person contacts me through the site ads that I have placed, I have contacted...
Read full review
We are here to help
16 years' experience in successful complaint resolution
Each complaint is handled individually by highly qualified experts
Honest and unbiased reviews
Last but not least, all our services are absolutely free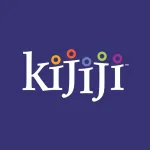 Kijiji Canada contacts