Kendra Scott complaints
57
Kendra Scott
-
Misleading ad
I received an email addressed in my personal name offering me Get15 ($15) plus 25% off sterling silver, fine jewelry, and the men's collection. And 30% off everything else. When I got to the counter, they said "oh this particular men's bracelet doesn't apply." I showed them the letter I received and she pointed to print at the bottom at my age would need a magnifying glass. And it didn't list the exclusions. I have had so much admiration for Kendra Scott, but now feel people are being deceived or manipulated. I took a day to drive and face the traffic and parking for a specific item and then got roadblocked at checkout. I appreciate you listening to my disappointment. All these years I have never had a bad experience until today.
Desired outcome: Change hiding significant information.
Kendra Scott
-
Jack Gold Band Ring In Multi Crystal
I absolutely love the look of this ring. I received it as a birthday gift. However, it began to tarnish soon after I started wearing it. The gold has turned into a rusted pinkish color. It also began to turn my finger green. As you can imagine, this is not a good look. This was very disappointing given the and supposed quality of the jewelry. My grandmother spent a lot on this ring and I am very sad that it is turning my finger green and tarnishing. I expect a lot from this brand and am very let down.
Kendra Scott
-
Necklace tarnished
Bought a necklace for my birthday and wore it maybe 10 times. It started looking tarnished and got worse as time went on. I won't buy anymore of that jewelry for the money I spent. I had a silver polishing cloth but it dis not help at all. Not much I can do now but keep in my jewelry box. I would like to get it replaced to see if maybe it was just a bad one I received.
Desired outcome: Replacement if my necklace
Kendra Scott
-
Tarnishing jewelry
Every single piece of jewelry that I've bought has tarnished very badly. The plating wears off after a month or two and the tarnished copper underneath cannot be salvaged. I am done buying from them because for the price, the jewelry should last much longer. I have cheap Avon jewelry from the 90's that look better than my Kendra jewelry that I most recently purchased.
Desired outcome: Fix your product
Kendra Scott
-
Necklace and earings
In May 2021 I purchased a Necklace and set of earrings. The necklace was in the shape of the state of Texas with a small diamond chip and the earrings were crosses with diamond studs. The online picture is very deceptive as when I receive the product both pieces of jewelry were extremely small and tiny. I returned them and Have not yet received my $500 credit. I have been unsuccessful trying to reach somebody on the phone as I am immediately placed on hold and then it disconnects. I have emailed them and the response I received was they did not receive the product back. I used the return label and mailed via United States Postal Service. I feel I have been scammed as I do not have the product and I am out almost $500. I have requested to speak to a human but no one has called back.
Desired outcome: Refund on my credit card
Kendra Scott
-
Customer service
I placed an order before they opened and wanted to change the shipping option. Called promptly at 8am and got a message that they were experiencing high call volumes (really?), that the call would be ended, and that I should email. I emailed. Then I called back four times and got a representative on the line at 9:30amwho told me nothing could be done. I was also told I couldn't cancel the order. Unbelievable.

This is not poor customer service... it's ZERO customer service.
Desired outcome: Uh, nothing can be done...that's what I was told.🤷🏼‍♀️
Kendra Scott
-
Service
Hello, my name is Abby Guajardo, my daughter and I love Kendra Scott jewelry. As I walked into the store #265010 I happened to see these beautiful earrings my daughter had been wanting to buy. We proceeded to grab the earrings so that we could take them to the sale associates to hold for us as we continued to do our retail therapy. Megan the sales associate never asked if she could help us but instead assisted other customers and continued just to observe us as if we we're gonna steal! We were the only Hispanic/Latinas in the store she failed to assist us but another associate asked her to help us instead. she looked bothered in helping us. When she was instructed to help us and made facial expressions that were not very welcoming.

Megan continued to keep observing us as we're going to steal from the store. As she was checking us out with our purchases; she continued to watch what my daughter was looking at. Megan was not welcoming or nor did she once looked please to assist us. The only reason I didn't walked out of the store was because we had found the earrings that my late husband had been wanting purchase our daughter the earrings before his passing.

Once Megan rang up our purchases she came up to me and said it's $305.21, are you sure your going to purchase the jewelry? I quickly responded back with an attitude YES, why wouldn't I? She then proceeded is it cash or card? I gave her my card, she didn't even say thank you come back again but she was quick to tell the other customers to come back and thank you. What's the difference between my daughter and I and the non-Hispanic people? Our money is just as green as anyone else's money. I'm so disappointed with the customer service we received.
Kendra Scott
-
parsons white pearl
I ordered the new white pearl parsons (in addition to a pair of teal parsons and some other purple earrings). I wore the white pearl parsons last out of the 3 I ordered and upon putting them on, I realized the back was very unstable (i.e. it was wobbly and will definitely break). In addition the stones of the earrings I ordered are not like what I've received in the past. I've been a customer for several years and with the last order the merchandise had a "cheap" feel and appearance - not worth $88.00 a pair and not sure what kind of "real" stone they're using these days. I reached out to customer service and they can't offer an exchange because they no longer have the item in stock, I can't get my $$ back because I'm just past the 30 days (again please remember I ordered and wore 2 other pairs previously) and they don't do repairs - they offered me a merchandise credit if I return the earrings. While I acknowledge the "option" - I would expect more from a company that claims their product is "thoughtfully" crafted. Just overall poor customer service, especially for a loyal customer that has spent a sh*t ton of $$ over the years and got all my friends wearing the brand. Thanks for sticking it to me!

ps... please note I also sent a video of the defect to Kendra Scott support.
Desired outcome: refund to bank account or repair
This review was chosen algorithmically as the most valued customer feedback.
Each time I've been in this store, the employees have not been very friendly and have not assisted my needs. That is not my typical experience with Kendra Scott, so it was super surprising to me that this happened more than once. I was questioned by a manager, or whoever was in charge that day, about my damaged item and walked out without receiving help...
Read full review of Kendra Scott
Kendra Scott
-
Elisa necklace
My kids pooled their money and bought me an Elisa necklace for my birthday. I wore it maybe 5 times and the necklace already appears tarnished. I've not seen this happen before with Kendra Scott and now I am wondering if it is a fake or if their quality has changed drastically. It was a Black Friday special and my kids were hoping to give me something nice and instead feel like they bought from a street vendor.
I've had costume jewelry last longer than this necklace did.
Desired outcome: Replacement
This review was chosen algorithmically as the most valued customer feedback.
My daughter purchased this Kendra Scott necklace for me last year as a birthday present and I started noticing the "rusting", tarnishing of the chain and back of the stone setting. It has gotten worse over the last couple weeks. I don't wear lotion around my neck or spray perfumes on it. I do not sleep in it or shower with it. It has caused my neck to itch...
Read full review of Kendra Scott
Kendra Scott
-
Rose gold drusy necklace/earrings
Received as gift on 6/10/20. Have worn only an handful of times. I put on both necklace and earrings this morning and noticed the stone in the necklace was almost completely black. The earring appear to be turning color to. When not being worn both have been kept in the pouch they come in. They have not been exposed to any chemicals or in any type of harsh environment. I would like to either exchange both or receive a refund.
This review was chosen algorithmically as the most valued customer feedback.
First, I would like to say that I fell in love with your jewelry. The pieces are beautiful and unique. Today I wore my necklace and earrings to my aunts funeral. I received them in August as a birthday gift. I was so disappointed and embarrassed to see my neck turned green and the earrings left green marks on my ears. I had no idea this would happen to such nice, pricey items! I am completely upset!
Read full review of Kendra Scott
This review was chosen algorithmically as the most valued customer feedback.
Had to do a repair in the kenwood mall store and they were super busy. I think the manager. S name was emma. She was exceedingly, nice even though she was under a lot of pressure. The store was clean and organized. All the employees were nice and helpful. I even recommended several customers. She articulated the story of the store and the owner. My next purchase will surely be from kendra scott.
Read full review of Kendra Scott
Kendra Scott
-
earrings
I have just received my beautiful earrings. My daughter ordered the Luna Drop gold for Christmas. When I opened the litle bag, one of the stones had fallen out. The number code is 4217704886.

Please tell me how these earrings get replaced.

The order was placed under rachel. [email protected]
Rachel Demeritt

My email: [email protected]

Thank you, Carla Demeritt
This review was chosen algorithmically as the most valued customer feedback.
1st order #300440546 $37.50 elisa gold pendant rose quartz. I have received no info on when delivery. 2nd order #300567862 $50.00 elise gold pendant rose quartz ordered in error. Want to cancel this item Please inform me when 1st order will be shipped as it is xmas present for granddaughter. Regina Mangan, 120 Roxbury Ave, Breezy Point, NY 11697 718-474-0231
Read full review of Kendra Scott
This review was chosen algorithmically as the most valued customer feedback.
I got a ring for my birthday 2 weeks ago today and noticed that it is turning my finger green which is super disappointing. I take it off before I shower and don't put it back on until I leave the next day. It was the one thing I wanted for my birthday and now it's just going to be thrown in a drawer because of the gross green ring it leaves behind. Super disappointing because it was super cute and not worth $75 at all.
Read full review of Kendra Scott
This review was chosen algorithmically as the most valued customer feedback.
I've just bought a $65 Kendra Scott braves for my birthday about four days ago. I've worn this bracelet twice and I really liked it a lot. Very simple but very cute. Unfortunately today I noticed it was turning my wrist green and causing it to itch where the chain rests in my skin! It's FAKE! I was told it was sterling silver! I'm very angry to have paid...
Read full review of Kendra Scott
This review was chosen algorithmically as the most valued customer feedback.
I have always loved Kendra Scott jewelry and have turned on my thirteen year old Granddaughter to liking it too. I have an extensive collection and occassionally put a piece away that I am no longer interested in wearing. The other day I took out an older necklace from Kendra Scott and it was tarnished & wondering what the heck happened?? I have other older...
Read full review of Kendra Scott
This review was chosen algorithmically as the most valued customer feedback.
I have had my my necklace for about a year now and the bearings that hold my stone in have changed to a reddish color and I have the black necklace I was wondering if there was any why to fix it or if I could get a new one i didn't know if I could take it to my store if they would fix it or not or if my necklace if messed up because this has never happened before
Read full review of Kendra Scott
We are here to help
16 years' experience in successful complaint resolution
Each complaint is handled individually by highly qualified experts
Honest and unbiased reviews
Last but not least, all our services are absolutely free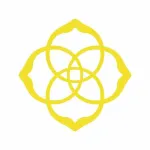 Kendra Scott contacts