Newest iWireless reviews & complaints
Overbilling for service
I have a cell phone service plan that takes $45.00 every three months from my bank account for unlimited talk and text and 3G data usage. This plan is $15.00 per month but to get that price I had to set up automatic billing.

Recently I noticed that I had been overcharged for my phone service when I had paid $49.78 on 8/13/22 and then another $49.78 was taken out on 9/1/22. After checking my bank statements I see more billing errors. I have bank statements that read as follows;

November/16, 21 Started 3 month plan and $49.78 was paid.

December 17, 21 another $49.78 was charged on my statement (overcharge)

Feb. 14, 22 scheduled payment

May 15, 22 scheduled payment

June 13, 22 an overcharge of $49.78 was taken from the bank

Aug 13, 22 scheduled payment

Sept. 11, 22 an overcharge of $49.78 was taken from the bank

I called the 611 contact # from my cell and informed the support person about the over charges. I actually called 3 different times on different days. Each time I was promised to get a return call from a supervisor but I have yet to receive a call. When I ask to stay on the line to speak to a supervisor I am told that this is not possible. What I want to happen is to have a supervisor call me and then I would expect that I not be charged for service for 9 full months of overages. I also went back to the beginning of my service and printed out every call and text and data usage recorded for my phone. For the first 5 months I was living in an area that did not get internet and my cell did not work at that time. However there are many documented uses on my phone that was impossible to have happened. During the virus I didn't leave home except for emergencies. For this I would like an Explanation., As my records are my bank statements I will produce them upon request after I black out all other personal information
Desired outcome: 9 weeks of service with no charges made to my bank account to make up for the 9 weeks of overcharges.
Iwireless refuses to refund $ after returning phones in 2 days
Back in June/July 2016, we bought 2 phones with a monthly plan from the Iwireless in Davenport, IA. The man who sold them to use told us that if we had service problems, we could bring them back within 24 hours, we'd have to wait on a refund check, but if we brought them back after the first 24 hours, before the first 10 days, we'd get refunded. When we brought the phones home, we got NO service, so 2 days later, we took the 2 phones back. The refund was almost $400, but the same guy who sold them to us told us that he clearly stated that we HAD to bring them back within the first 24 hours to get the money back immediately. We didn't really mind since he told us that within 3-5 days we'd have the check in our mailbox.
2 weeks later I called. They said it was still processing.
2 weeks later I called. They said that THEY had made a mistake, and the check had been mailed to the store, then sent back, but they were going to quickly process it and refund it immediately.
2 months ago, we went into the office. They refuse to let us talk to the manager, he won't call us back, but we got a customer service number. In the parking lot, I called that number, and they said, you have to deal with the manager.
Finally, last month we went in and the manager said they refunded us already to our bank. We switched banks a few weeks after returning the phones, since we were told to wait for a check. Here we are... going on 6 months, and still, no refund. Now when we call customer service, they tell us that there's nothing they can do because we're no longer in the system. When we call the manger, he avoids us, and says he doesn't know what to do. This is the worst company ever!
Is iWireless legit?
iWireless earns 91% level of Trustworthiness
SAFETY NOTICE: ComplaintsBoard has analyzed iWireless and determined that it has perfect credibility and is completely trustworthy, with a legitimacy rating of 91%.
We found clear and detailed contact information for iWireless. The company provides a physical address, phone number, and 2 emails, as well as 3 social media accounts. This demonstrates a commitment to customer service and transparency, which is a positive sign for building trust with customers.
A long registered date for iwireless.com can be seen as a positive aspect for iWireless as it indicates a commitment to maintaining the website and its domain name for a long period of time. It also suggests that the company is organized and has taken steps to secure its online presence.
The age of iWireless's domain suggests that they have had sufficient time to establish a reputation as a reliable source of information and services. This can provide reassurance to potential customers seeking quality products or services.
Our scan shows iWireless website is free from malware and phishing activities, which are types of online threats that can include viruses, worms, Trojan horses, ransomware, and other malicious code, as social engineering tactics used to trick users into sharing their personal information.
However ComplaintsBoard has detected that:
While iWireless has a high level of trust, our investigation has revealed that the company's complaint resolution process is inadequate and ineffective. As a result, only 0% of 2 complaints are resolved. The support team may have poor customer service skills, lack of training, or not be well-equipped to handle customer complaints.
There was some difficulty in evaluating or examining the information or data present on the iwireless.com. This could be due to technical issues, limited access, or website may be temporarily down for maintenance or experiencing technical difficulties.
Iwireless.com has relatively low traffic compared to other websites, it could be due to a niche focus, but could also indicate a potential lack of traffic and popularity. The iwireless.com may offer a niche product or service that is only of interest to a smaller audience.
We conducted a search on social media and found several negative reviews related to iWireless. These reviews may indicate issues with the company's products, services, or customer support. It is important to thoroughly research the company and its offerings before making any purchases to avoid any potential risks.
Our Verdict: iWireless is highly recommended company, but beware of poor customer service. Their 0% Resolve Complaints rating is a cause for concern. We advise using their services securely and reviewing complaints beforehand.
Collect Your Trust Badge
Be recognized for outstanding customer service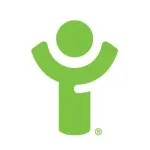 iWireless

contacts
Website
www.iwireless.com
We are here to help
19 years' experience in successful complaint resolution
Each complaint is handled individually by highly qualified experts
Honest and unbiased reviews
Last but not least, all our services are absolutely free