InMotion Hosting complaints
4
Newest InMotion Hosting reviews & complaints
Emails are bouincing, cannot log into inmotion hosting website either
Our small company (5 users) are experiencing bounce back emails and today it is not working at all.

Our CEO set up our account years ago with a credit card and we saved the last 4 digits of the card as we have learned by experience this is needed to access the account. Seems we made a payment since with another card (not sure which one) and was told the previous card # is not valid. I am not only blocked from my account, but as a COMPANY inmotion hosting does not offer any other way to get into your account. If I enter my domain and correct email, I get an error. Horrible customer service, hung up without any resolution or solutions from the representative except you need the last 4 digits of the credit card!
Desired outcome: FIX MY ACCOUNT
website hacking on wordpress
Bought domain registration and hosting wordpress hosting 2018.

6 months later, inmotionhosting send an email saying my sites were hacked.
They recommended I talk to Securi which just so happened to be their newly added Security partner. Very suspicious, now that Inmotionhosting provides security from hacking that my websites get hacked and they recommend talking to their partner to fix it.
I restored my sites from backup, included very high level security passwords, and next day my site was hacked again.
That was it for me, I moved to BLUE HOST services immediately.
The Services at INMOTION HOSTING over the years have progressively gotten worse
in regards to support. Now with the hacking, I would NOT recommend Inmotionhosting.
hosting, dedicated server
Stay away don't buy it any thing from "InMotionHosting.com". There server(s) are like a fuzy creapy and there customer support is very very bad as well. Don't Buy it any thing hosting, reseller hosting and dedicated servers.

Why i said this ! Short and Abstract Point of view.

1) Sales agent just grabbing your money nothing else first they entertain like a fruits then its full hell.
2) Support is 0%
3) Server downtime is approx 82.5% which you lost your businesses and they claim that they provide 99.99% else refund. When i ask them and send the proof as well they said that this is not or TOC you will face it. (Means you always lose your [B][I]customers trust and businesses[/I][/B] which is the main key !)
4) Suspend website by showing me the log of google and moz log that they they are utilizing high number of resources (sounds like creepy). So alternatively they are saying that All Web Bots agent has been stopped or company stop those bots for inmotionshosting .;) haha.
5) They suspend the website the and i got the email that root has suspended and i called them after 1.5 hours hold they crepy support agent said hold more to talk to the support agent then i talk and they told me what is this website i said this is for Mobile Apps Automated marketing niche platform they said that there server facing lots of resources consumption i said ok just unsuspend it our developer panel will look into this in and hours and then correct it. They said ok and they suspend it. I said i have one more technical issue they said ok we will transfer your call HOLD A BIT i said ok they hold around more then 45 minutes i waited then in the mean time i received another email from there server department that your website is again suspended. I am shocked and after the support agent received the call i talk it that why they again suspend it they told me the same reason I said What the hell is this even i can't open my website on the mean time with hardly 20 minutes they suspend it again and tell me and enforcing me to buy dedicated server i said why they said that there resources consumtion is so high and server is corrupt due to that i said gave me the log they said ok and they provide me the log for the google bots and moz bots ...

Stay away from inmotionhosting WHT review as well: http://www.webhostingtalk.com/showthread.php?t=1546304&p=9621934#post9621934

Khurum Bajwa
Business Development Manager at AppParse.com
Is InMotion Hosting legit?
InMotion Hosting earns 94% level of Trustworthiness
SAFETY NOTICE: ComplaintsBoard has analyzed InMotion Hosting and determined that it has perfect credibility and is completely trustworthy, with a legitimacy rating of 94%.
We found clear and detailed contact information for InMotion Hosting. The company provides a physical address, 3 phone numbers, and 2 emails, as well as 4 social media accounts. This demonstrates a commitment to customer service and transparency, which is a positive sign for building trust with customers.
The age of InMotion Hosting's domain suggests that they have had sufficient time to establish a reputation as a reliable source of information and services. This can provide reassurance to potential customers seeking quality products or services.
Inmotionhosting.com has a valid SSL certificate, which indicates that the website is secure and trustworthy. Look for the padlock icon in the browser and the "https" prefix in the URL to confirm that the website is using SSL.
Our scan shows InMotion Hosting website is free from malware and phishing activities, which are types of online threats that can include viruses, worms, Trojan horses, ransomware, and other malicious code, as social engineering tactics used to trick users into sharing their personal information.
Inmotionhosting.com has been deemed safe to visit, as it is protected by a cloud-based cybersecurity solution that uses the Domain Name System (DNS) to help protect networks from online threats.
InMotion Hosting as a website that uses an external review system. While this can provide valuable feedback and insights, it's important to carefully evaluate the source of the reviews and take them with a grain of salt.
Several positive reviews for InMotion Hosting have been found on various review sites. While this may be a good sign, it is important to approach these reviews with caution and consider the possibility of fake or biased reviews.
We looked up InMotion Hosting and found that the website is receiving a high amount of traffic. This could be a sign of a popular and trustworthy website, but it is still important to exercise caution and verify the legitimacy of the site before sharing any personal or financial information
Inmotionhosting.com appears to have online shopping features, it's important to know that the platform supports an extensive range of payment methods, making it convenient and easy to complete your transaction. The payment procedure on the website is also relatively simple and straightforward, ensuring a smooth and hassle-free experience for buyers.
However ComplaintsBoard has detected that:
Despite a high level of trust, our investigation found issues with InMotion Hosting's service, including poor customer service, lack of accountability, and responsibility to resolve complaints. Customers may face long wait times for responses, receive generic or unhelpful answers or no response at all. Only 25% of 0 complaints were resolved.
InMotion Hosting protects their ownership data, a common and legal practice. However, from our perspective, this lack of transparency can impede trust and accountability, which are essential for establishing a credible and respected business entity.
Our Verdict: InMotion Hosting is highly recommended company, but beware of poor customer service. Their 25% Resolve Complaints rating is a cause for concern. We advise using their services securely and reviewing complaints beforehand.
The complaint has been investigated and resolved to the customer's satisfaction.
customer service
http://www.inmotionhosting.com/ - We went on line and for the most part read good thing about InMotion. We have only been with InMotion a short time and our measured experience would be rated as a D-.

We signed up asking for our hub out of LA and we were placed on the East Coast. Of course we went down with everyone else but they got us up and working and kept us informed while getting it done. I did ask to be moved to to LA as per my original request and they advised they would comply. They submitted a ticket and because I have an auto responder I received email twice every minute as our auto responders talked to each other. I call and they fixed the problem. My server went down again about a week later. I called and they fixed it in less than 2 hours. I again asked if they moved me to LA. Not done yet.

Today they completed the task and sent me an email and our auto responders promptly begin talking to each other again. This was after I asked that they not put me into the system because of the email spamming problem. I called and learned that they had moved me to the server location originally request and thanked them. I also requested that they fix the email problem and they advised that was my problem. I told them that I get auto responses from my clients and businesses and this does not occur so why was this my problem. They advised they would not fix it on their end and that it worked well for their other customers.

I asked (I believe his name was Chase) to talk to customer service and was told they were busy and that customer service advised that I could cancel my service by going to InMotion.net/cancel.

I thought I would get faster ISP service than what I received from Go Daddy but instead I got more downtime and the Customer Service?

On the Customer Service issue they could take some lessons from Go Daddy. At this point in time I am very disappointed with InMotion and could not recommend them to anyone.

Jeff Daley
Scottsdale Arizona
[protected]@LuxuryValleyHomes.com
Resolved
The complaint has been investigated and resolved to the customer's satisfaction.
Collect Your Trust Badge
Be recognized for outstanding customer service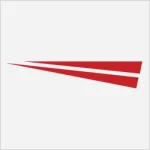 InMotion Hosting

contacts
We are here to help
19 years' experience in successful complaint resolution
Each complaint is handled individually by highly qualified experts
Honest and unbiased reviews
Last but not least, all our services are absolutely free