InboxDollars Customer Care Service

CotterWeb Enterprises, Inc

1295 Northland Dr Ste 300
Mendota Heights
Minnesota
United States - 55120-1380

Customer Support Phone Numbers
InboxDollars Complaints & Reviews
They really pissed me off with all those spam letters they send every day. I get over 50 emails from them each day. I'm so tired of this. When will you calm down? My inbox doesn't work well because of your endless messages and I have to manually send them to the junk folder. I tried to...
I have downloaded several apps and followed the procedure to be paid. So far, I should have at least $10 in credits added to my current balance. I have not been paid. I only ask that I be paid for the time and data that I have used to complete tasks. I would like this to be fixed so I...
I wish I had never subscribed to them. Stop spamming!!! Maybe it's enough to try the patience of a saint??! Every day I got tons TONS emails from them, they keep bombarding me with them and I don't know how to stop it. Contacting them didn't bring any results. Clicking the unsubscribe...
this in box dollars is a survey research that is located in mn they owe me $150 they sent the info to netspend in Austin TX that they use to pay the off the people the card is bogus got my card this week after a 10 day wait took to my bank and was told that they could not find any info on...
Earned $40 on this website, but never received my money. After a month of waiting I contacted InboxDollars and they told me to contact my bank. The same day I called my bank, but they told me to contact InboxDollars. Emails went back and forth like this for weeks! And later they deleted my...
This site claims you will make lots of money taking surveys and reading e-mails from them (InboxDollars.com). Ha! $3.00 to $5.00 surveys are for auto quotes or prepaid credit cards. $10.00 are for foreign language sessions. You can only do so many quotes; cards and who wants foreign language sessions, or so many of them? This site is a total scam!
Inbox Dollars promises to pay .02 for each paid email confirmed by member. COMPLAINT no 1. Approximately one week ago I had received approximately 35 emails (only 8 were survey notications, all the rest were "Paid Emails". The reason there were so many emails is that I had not been on the...
InBoxDollars is a website that offers to pay for surveys or paid emails that are read. They have a sign on bonus of $5.00. What they don't tell you is that they won't pay out unless your account reaches $30.00. <br /> <br /> I got the $5.00 accredited to my account and...
Recently Discussed Complaints
Consumer Tips & Tricks
Worst rating
Subjects of Wide Speculation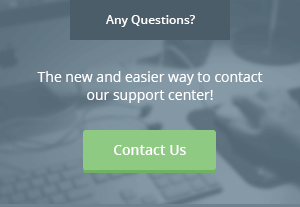 Latest News & Stories
Stay Away
Latest Questions
Latest Groups
Today's Mess-Up Photo