Icing Customer Reviews
10
Rate your recent experience
Pros and Cons of Icing: A Review Breakdown
ICING is a popular online retailer that offers a wide range of jewelry, accessories, and beauty products for women. The website has received numerous positive reviews from customers who have praised the quality of the products, the affordable prices, and the excellent customer service.

One of the most commonly cited positive points of ICING is the wide selection of products available on the website. Customers have reported finding everything from statement necklaces to hair accessories to makeup and skincare products. Many reviewers have also noted that the prices are very reasonable, making it easy to find something stylish and affordable.

Another aspect of ICING that has received praise is the quality of the products. Many customers have reported that the jewelry and accessories they have purchased from the website are well-made and durable, with some pieces lasting for years. Additionally, the beauty products have received positive reviews for their effectiveness and high-quality ingredients.

Finally, customers have consistently praised the customer service provided by ICING. Many reviewers have noted that the company is responsive to inquiries and concerns, and that they have had positive experiences with returns and exchanges.

Overall, ICING has received overwhelmingly positive reviews from customers who appreciate the wide selection of products, affordable prices, high-quality items, and excellent customer service.
Terrible Experience with Icing: Ear Piercings Gone Wrong
Icing, man, they really messed up my ear piercings. I never had no issues with my ears when I go to Clair's, but when I went to Icing, my ears got all bumpy just two days later. And then I had to wait a whole month for them to close up. Now my ears are all messed up with a blood clot and I've been cleaning them like crazy. Let me tell you, it was the worst experience of my life.
Disappointing Customer Service Experience with ICING Jewelry & Accessories Website
ICING is a website that sells jewelry and accessories. I had a bad experience with their customer service. I wanted to add more items to my order, but they said no. The checkout system was confusing, and they didn't show me how much I was spending before I paid. When I called to ask for help, the person on the phone was rude and didn't want to help me. They said they would get back to me in 72 hours, but I don't think they will. Overall, I was disappointed with my experience on ICING.
ICING Shipping Nightmare: A Disappointing Experience
So, I decided to give ICING a try and it was a total disaster. I paid for shipping and it's been 5 days past the due date and I'm still waiting for my package. It's been a total nightmare. I tried to track my package but no one seems to know where it is. Apparently, they ship with UPS and then hand it over to USPS postal which is a huge mistake because they lose packages during the transaction. I'm so frustrated and disappointed with this experience. I will never order anything from their website again. It's just not worth the hassle and stress.
ICING Needs to Improve Customer Service and Website Accuracy
So, I decided to give ICING a try and ordered a pair of earrings from their website. However, when I received my order, I noticed that the description was incorrect. I was disappointed and decided to reach out to their customer service team to resolve the issue. Unfortunately, I didn't receive a response from them, but my order was shipped anyway.

Another time, I saw that they were offering a buy one get one free deal on their website. I was excited to take advantage of this offer and added the items to my cart. However, when I checked out, the discount was not applied. I was frustrated and felt like they were not being transparent with their promotions.

Overall, I think ICING needs to improve their customer service and website accuracy. It's important for customers to feel like they can trust the company they are purchasing from. I hope they take these issues seriously and make the necessary changes to improve their business.
Great Shopping Experience at ICING - Beautiful Products and Excellent Customer Service!
I had a really good time shopping at ICING (icing.com). The stuff they sell is so pretty and looks just like the pictures, maybe even better! I did have one little problem though. I got this necklace that was messed up and they told me to send it back. But I live in Canada and it would cost more to send it back than the necklace was worth. I told them this and they were super nice about it and gave me my money back right away. That's how you keep people coming back! Shienside, you should learn from them!
Captivating and Emotional: A Review of The Kite Runner
I placed an order and their system changed the name of the item once in my cart, but I didn't not notice until the order confirmation email. Was told that there was nothing that could be done, not even reimbursement of shipping for their mistake since I will have to return the item. Customer service did not care in the least, wasn't even concerned their system was messed up. Told me no supervisor was available to speak to and did not know when they would be. Could not be an less helpful at remedying the situation.
Poor Customer Service and Confusion at ICING: My Disappointing Experience
So, I went to ICING to return an item that I thought was returnable. The salesperson I talked to seemed confused and didn't know how to handle the situation. She just told me to go to another store and deal with it there. I was pretty annoyed by this, but I went to the other store anyway.

At the second store, I talked to a different salesperson who told me that the item was not returnable. I tried to negotiate with her and asked if I could at least get a store credit instead. She seemed really angry and reluctant to help me, but eventually gave me a gift card. After that, she stopped speaking to me altogether.

I was pretty upset about the whole experience, so I decided to write to customer service to complain and see if I could exchange the gift card for a refund. Unfortunately, they told me that there was nothing they could do to help me.

Overall, I was really disappointed with my experience at ICING. It seemed like nobody cared about anything there, and the customer service was terrible. I wouldn't recommend shopping there if you're looking for a hassle-free experience.
ICING Online Purchase Review: Disappointing Ring & Misleading Description
I recently made an online purchase from ICING and was excited to receive my package a few days later. However, upon opening it, I noticed that one of the rings I had ordered was missing and the one I received instead was not at all what I had expected. In fact, it was quite ugly and not even close to the style of the rings I had selected.

Feeling disappointed, I decided to go back to the website to investigate. After searching for the ring number, I was able to find the rings I had originally wanted. However, when I clicked on them, I noticed that the description matched the ring I had received in the package. This led me to believe that either the description was incorrect or the wrong picture had been used for this particular ring.

As a result of this experience, I highly recommend that you carefully review everything before placing your order with ICING. It can be frustrating to receive something that is not what you expected, and I learned this the hard way. Despite this issue, I still believe that ICING has a great selection of jewelry and accessories, and I will continue to shop with them in the future.
ICING Store in Orlando: Unfair Refund Policy and Poor Customer Service
I called up the ICING store at their Orlando location in Millennia before heading out to inquire about their refund and return policy. I wanted to make sure that I knew what I was getting into before making any purchases. The person on the other end of the line told me that I could return any item within 60 days with a full refund, as long as I had a receipt. The only exception was for ear pearling products, which didn't apply to me anyway.

So, I went ahead and made a purchase of a makeup kit. Unfortunately, the product didn't live up to my expectations. The colors didn't have enough pigment, and the product flaked off my eyelids almost immediately. I decided to return it and get my money back, as I had been promised.

When I presented my receipt and asked for a refund, I was told that they couldn't give me one because the product had been used. This was completely against what I had been told on the phone. I explained my situation calmly and professionally, but they still refused to give me my money back.

To make matters worse, they then called security on me and accused me of being rude and aggressive. I had done nothing wrong, and had been polite throughout the entire interaction. It was clear that they just didn't want to give me my refund, and were trying to bully me into leaving.

I left the store feeling frustrated and angry. I had never been treated so poorly in my entire life. I would strongly advise against doing business with ICING. They are nothing but thieves who will try to bully you and call security on you when you assert your consumer rights.
Frustrating Experience with ICING's Customer Service: Laughed at and Given Bogus Information
I recently had a frustrating experience with ICING's customer service. I had gotten piercings done at a local store with stainless steel studs and had an allergic reaction. I called their customer service number multiple times throughout the day, but all I got was a message saying that all associates were helping other customers. After calling eight times in the past hour, I finally got through to a person. I asked if there was any other material or metal in the stainless steel studs that could cause an allergic reaction. The person laughed at me and told me to call the local store.

I called one of the stores where I received piercings before and explained my situation. The employee took ten minutes to understand my question and then gave me a bogus metal name that doesn't exist. I then called another local ICING store and finally got an answer. The woman who answered the phone said that there wasn't anything in the stainless steel studs other than stainless steel.

I was beyond annoyed and angry that I had to waste so much time calling multiple stores to get a simple answer. I do not recommend calling their customer service line because they never call you back, they never pick up, and they laugh at you when you are trying to figure out what made your ear swell twice its size!

Overall, my experience with ICING's customer service was extremely frustrating and unhelpful. I hope they can improve their customer service in the future to avoid similar situations for other customers.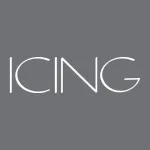 Icing

contacts
Your Voice Matters: Our Commitment to Genuine Reviews
Empowering Real Experiences
At ComplaintsBoard, we believe in the power of true customer stories. Our platform is a space for authentic voices, where experiences, both good and bad, are shared openly and honestly.
Dedicated to Authenticity
ComplaintsBoard is vigilant in our fight against false reviews. Our team employs robust verification methods to ensure every review reflects a real customer experience, upholding the integrity of our platform.
Encouraging Detailed Feedback
ComplaintsBoard values reviews that come with real evidence. Whether it's a photo, a detailed account, or additional documentation, such substantiation adds credibility to your story, helping others make better-informed decisions.
Balanced and Constructive Conversations
We're more than just a complaints board; we're a community for balanced dialogue. ComplaintsBoard encourages reviews that not only highlight issues but also acknowledge positive aspects, fostering a fair and comprehensive understanding.
Free and Fair Platform
ComplaintsBoard's commitment to maintaining a free and unbiased platform is unwavering. Every review is treated equally, ensuring that your voice is heard and respected, regardless of the nature of your experience.