IC System
-
Removal of this bill and my info address.
This is the second letter I am receiving from I.C. System Inc saying that I owe

a bill from Creditor as Cox Communication. They give an account number and a reference number. The bill is very hight, the amount is $1.077.47 and I do not have a clue as to where this comes from, and where they have taken my name from. This is absolutely a fraud with my name and address.
IC System
-
Comcast
This collection attempt is fraudulent. I have never had services installed from Comcast in any form. This issue was supposed to be settled when I spoke with IC System in August of 2021, and it is still on my credit report and should be removed. For the simple fact I don't owe anything because services were never provided. I have been in my home for 16 years and have never used or had any Comcast Products, so why should i pay for a service that I never got. This is in reference-to-reference number 251060796-1-69 for the amount of $186.50. I have always had AT&T service since I have been in my home. Please resolve this matter as soon as possible.
Desired outcome: Remove from credit report and stop all collection attempts. I would like to receive notification when this is done.
IC System
-
Erroneous collection notice
I received a collection letter from I.C. System Inc. Stating that I had a debit from 12/8/2020 to Comcast (Xfinity) of 649.62 and offering to allow me to settle it for $422.25. I contacted Comcast as I ended my service with them in January 2021 when I relocated to SE Texas. They informed me that my current account balance was $-7.42. That is they owe ME $7.42 because I overpaid on my last bill. I do not know how this account was linked to my name, let alone my new address where Comcast has never provided service, but there is no way to contact this company other than via mail. I will be returning the form they sent stating that I want to dispute because it is NOT my debt, but I suspect this either a scam or they will continue to try and get any money they can from me. What other recourse do I have. I this hits my credit report I will have no choice but to sue.
Desired outcome: This account disassociated with my name and no further contact with these leaches.
IC System
-
Wrong person
IC Systems Inc put a collection on my credit report for $289.00 acc# 64817 called them 5/20/2021 to let them know they had the wrong person they said they could not help me .Have to send a letter to all 3 credit reporting agency .I have to fix there mistake bad practice .it was posted 5/16/21 I was not contacted about this to let them know they had wrong person. there mistake and i had no way of knowing this .IC Systems should do proper research and not just grab names I would like it fixed. And a sorry letter from company
Desired outcome: remove from my credit report
IC System
-
collections.
IC systems claims that I owe $85, 419.08 to Palm Beach Brain and Spine. I say that I do not owe this debt. They are threatening to report this to the credit reporting agencies. What do I have to do to resolve this? I dispute the validity of this debt. I do not want to be harassed by this company and if I have to take legal action against them I will.
This review was chosen algorithmically as the most valued customer feedback.
I have received many calls from this company to the point that I am complaining! They asked me to verify my street address and also continued in the same vein for other personal information. I will never give personal information over the phone. I researched this company. Online, this company describes why it asks for personal information and basically...
Read full review
This review was chosen algorithmically as the most valued customer feedback.
Unbelievable. About a month ago (sometime in may) I received a call from this group. We had just moved into a new leased home (we get transferred often, part of the job) in january in the same town, with all that involves and which includes piles of mail from former tenants. I got used to "glancing and tossing." I have no idea whether or not I tossed two...
Read full review
This review was chosen algorithmically as the most valued customer feedback.
This company tried to charge me more for a debt than was owed. This all happened April 14, 2017 I called 1-888-735-0516 I had an old account with COX cable totaling $193. I paid a portion of the account with one debt collector in the amount of $80, January 2017. The account was since removed from my credit report and as such I thought it was settled. A...
Read full review
IC System
-
contracts and client services
I nearly signed a contract with this company. However, once you contact them, the reps hound you to sign (and pay the retainer) and disregard anything you say. Since my business went on break for the holidays, I told the rep I would read and sign the contract when I got back in January. They ignored thisn and hounded me every other day throughout the holidays, even sending me an email on Christmas day. That really put me off and I am still getting emails from them even though I said I changed my mind. Very unprofessional.
This review was chosen algorithmically as the most valued customer feedback.
These people ( IC System Inc. / PayPal Inc. ) say that I apparently owe someone quite a bit of money, $16, 978.05 to be exact. Anyways, I've never once used a paypal account in my life. I don't exactly remember when, but I did in fact attempt to open a paypal account a long time ago. But as far as I can remember I never did in fact complete the proce...
Read full review
The complaint has been investigated and resolved to the customer's satisfaction.
This review was chosen algorithmically as the most valued customer feedback.
My son is incarcerated and Cons call home was a business to get discounted calls from the inmate. I purchase this package for a year yet while the year was in process my son was sent to con solitary confinement and the service wasn't used I called Cons call home to get a refund they claimed they don't do this but the would credited the account and save hi...
Read full review
IC System
-
ex-husband
I received a phone call today from an anonymous number. The woman who called left a message and a call back number for me. She said it was an "Important business matter." As it turns out, she was a representative for a company called IC Systems.and she was looking for my ex-husband, whom I've been divorced from for 24 years. Are you kidding me? I haven't seen my ex-husband or used his name in 24 years, but IC Systems is calling my cell phone (I've only had my cell phone number for a year) to track someone I knew almost a quarter of a century ago? Where the hell do these people (IC Systems) gather their information? Surely the internet could provide information as recent as the last 5 or 10 years! And yes, I'm pissed!
IC System
-
unprofessional
This company has been calling my cell phone for about a year now, from several different numbers. They often call 3 times in a row. If I answer my phone, it is just silence. If I let it go to voicemail, they leave no message. If I call them back I either can't get through or they demand personal information other than my name and phone number to "confirm" my account before telling me what they are calling for. They refuse to mail anything to my p.o. box about my "account" with them. SOOOOOOO how am I suppose to pay a "debt" if I can't even find out what or whom they are calling for? I doubt the debt is even mine. Unprofessional, ridiculous ### company. I mean, most debt collection is somewhat harassing, that is their job, but this company is definitely crossing some lines that I'm sure they are not operating with fair debt collection laws at this point. Whatever gets people to pay, I guess!
The complaint has been investigated and resolved to the customer's satisfaction.
IC System
-
rude
I.C. Systems is one of the worst collection agencies. They don't understand the laws and use rude behavior to collect on their debts. They are archaic as I could not send an email or fax disputing the charges they claim I owe, but instead I have to send "snail" mail. I have already sent the letter but they can't validate that they have received the letter because another department handles that. They only have one option to send correspondence and they don't even know if that is working. I am being proactive in dealing with this dispute and contacted them as soon as I received the letter from them. Even though I contacted them and sent a letter, they have continued their harrasing, rude phone calls. The Texas Debt Collections Act prohibits collection agencies from "use the telephone to harass debtors by calling anonymously or making repeated or continuous calls". This company has continued to make repeated phone calls even though I have told them that I was sending a written response. They don't understand the law and they don't understand the timelines afforded under the law for consumers to validate "real" collection activities against them. If this doesn't stop, I will be forced to hire an attorney to sue them for damages. If they had only done their activities according to the law, I would have paid any outstanding amount that I actually owe to them or any other creditor.
Resolved
The complaint has been investigated and resolved to the customer's satisfaction.
The complaint has been investigated and resolved to the customer's satisfaction.
IC System
-
harrassing me at work
IC Systems has been harassing me at work. They call several times a day. I informed them that the debt they were trying to collect was not mine, and could not be mine as I've never had AT&T service. I informed them that this was my work number and not to call me any more. 20 minutes later I got another call from them, I told them they had called me in violation of the do not call notification I had informed them about last week and again this morning. The caller continued her conversation and told me I had until the following afternoon to pay the bill. Why do these companies get away with these tactics? Because we as consumers and taxpayers have no voice in our government any more. The government is too busy helping out on foreign soil to bother with the US citizens that are supporting them.
Resolved
The complaint has been investigated and resolved to the customer's satisfaction.
The complaint has been investigated and resolved to the customer's satisfaction.
IC System
-
unethical charger debt
I lived in a rented house and used RCN Internet Service in chicago ... I moved to other city in January 2011, before moving I called RCN and told them to transfer thier service to my new location, RCN declined as they do not have services in that area. I therefore told them to discontinue my services on Dec 17, 2010 as my lease also expired and in hurry I left USA lot of my stuff I left over in the appartment. I came back in May 2011 and got a Bill from RCN about the monthly charges of April 2011. I called them and asked about that, I told them about thier modem leftover there which I can pay. RCN Customer service refused to accept that I called them in Dec. 2011 about the discontinuation. I searched my Telephone record and got the call details and asked about that they refused to accept my documentry proff and now a debt collector I.C. System Inc. addressing 444 Highway96 East, P.O. Box 64437, St. Paul MN 55164-0437 harassing for those charges which I never have used..
Resolved
The complaint has been investigated and resolved to the customer's satisfaction.
The complaint has been investigated and resolved to the customer's satisfaction.
IC System
-
rude & unbending
On July 5th, I had emergency surgery. That same day, while coming out of anesthesia, I made the mistake of making my house payment, but unfortunately to the wrong account. I used my banks bill pay option, and the account I erroneously selected was an account of my husbands, to which my name is not attached. When I contacted my bank, I asked if there was anything I could do. I was referred to the credit card company, and it referred me to a collection agency - IC Systems. I have tried to explain my situation - I was drowsy from medications and only wanted part of my payment back so I could make my house payment. My husband did not know he had been sent to collections by the credit card agency because it still kept billing us. Trisha - the CSR passed me on to her supervisor Mason, who within 30 seconds said, "There is nothing we can do". I then asked to speak to his supervisor Tim. I have left Tim several voice mail messages, to which I have not received any response. I just called again today 7/18/11 - only to get transferred to Mason, again! And again he said that there was nothing IC Systems would do. According to Federal law, I asked them to never contact my husband again and to consider the account paid in full. I will also send a letter in writing, certified mail, so when my husband is contacted again, we can sue for $1, 000 (each time). I have never worked with such horrible people before. John Erickson, president and CEO and Barb Erickson, Chairman of the Board, should be embarrassed at the horrific quality of employees they have.
Resolved
The complaint has been investigated and resolved to the customer's satisfaction.
IC System
-
harassing calls
IC Systems have been calling me a few times a day for the last month. When I did pick up the phone last week, and spoke to someone (Amanda), she explained the reason for the call. Amanda demanded payment on the spot. I told her that I did not have the money at the time and that I will pay my bill with Sprint. She said that was not good enough. She asked me what did I have in my possession that I can sell to pay my bill. She also said that I can donate my plasma (Blood) and get $200.00 for it. At this point I was getting very agitated. I told her that my first obligation was to my mortgage company, she did not want to listen from that point on and keep talking over me. Today I picked up the phone. A gentleman was on the line. I thought he was a gentleman, he explained the reason for the call just like Amanda. I told him the something that I told Amanda, he did not want to listen to what I had to say. In fact he said what bills can you stop paying to pay this outstanding bill with sprint. He also said that I have a new cell phone carrier, and that I should have paid them first, that is true. That is none of their business. They have crossed the line. I had to take a couple of minutes to calm down. I understand that bills have to get paid, but going about it in this matter is not the way. I told my mortgage company that I am having financial difficulty and they understood, and I owe them more than sprint, and they don't call to harass me like IC Systems.
IC System
-
letters
I called Ic systems debt collection agency and paid off a medical bill for my youngest daughter and when i asked the lady i was speaking to on the phone if i had anything else in there system for me or my children she had told me that i have another bill for $50.00 and when I asked her if she could send me a letter so I could mail back a payment or call in the payment she told me that i would have to request a letter because they sent out a letter to me back in 2008 and I remember when i got the letter they put the letter to my daugher and when the called they called for her my daughter is now 4 years old. My husband and I told them that if they could send out a correct letter addressed to us or to the parents of my daughters name then we would pay it. She told me that we would have to request another letter and when i told her that we have since moved from the address that the last letter that was sent to there office in 2008 she refused to send one out is there anything that I can do to make sure that this does not effect my daughters credit, and is it even legal to put a collection letter addessed to someone under the age of 18 years of age. Also i though that collections have to send out another letter if you ask them to another address. I am just glad that they stoped calling me for now.
The complaint has been investigated and resolved to the customer's satisfaction.
IC System
-
never use them if you are a company
We used IC Systems to help us collect outstanding dept. and the people were rude and obnoxious to our customers. We were told one thing and they delivered another or did not deliver at all. Their systems are antiquated and they lied to our customers. In dealing with customers who don't pay their bills you are beter off working with them then turning them over to a collection agency. It is a short term gain that has long term ramifications. I would never use them again and would suggest to other companies to steer clear.
Resolved
The complaint has been investigated and resolved to the customer's satisfaction.
We are here to help
16 years' experience in successful complaint resolution
Each complaint is handled individually by highly qualified experts
Honest and unbiased reviews
Last but not least, all our services are absolutely free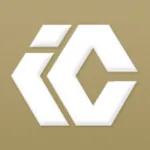 IC System contacts