iBuyPower
-
Gaming RDY SLHRG215
I bought the above unit and it was delivered last Friday, March 11th. Saturday started setting up the unit and found it would not display on the monitor. They are closed on the weekend but sent an email anyways. On Monday, after talking with them found out it was a bad display. Their offer was to send a new one to exchange out or a refund. I did not want to take a chance on trying to do the change myself so opted for the exchange. Email was sent for the exchange with restrictions. Another email with a five day limit to print or take to a FedEx. The closet FedEx is within a Walgreens. Today, the 19th we took it to the store and it had expired. I only received it on Tuesday. Now I have to wait again until Monday to call them. They are making this so inconvenient. I bought and paid for a working computer which I did not get and they are making it hard to return. I really need help to get this resolved.
Desired outcome: I want FedEx to pick up the return and I want a full refund.
This review was chosen algorithmically as the most valued customer feedback.
Order Number #C47DRH RMA #593524 RMA #593541 RMA #603494 I ordered a PC three months ago. Keep in mind, I paid for it during the Black Friday sale, so any hopes of getting the same deal today are long gone. Long story short... PC arriver about 2 weeks later, but the GPU was broken, they wouldn't send me a replacement GPU, so I shipped back the whole...
Read full review
This review was chosen algorithmically as the most valued customer feedback.
I ordered a custom build three weeks ago. I can't tell you how excited I was for my dream PC to show up. I even paid for 3-day shipping. Completed my build and got my ETA: 2 week build time then shipping. Everything looked like it was running smoothly as I got the status updates from the warehouse. Sure enough, 2 weeks later and they shipped it! Here'...
Read full review
iBuyPower
-
Prebuilt mid tier "gaming" pc
I purchased an i7 2060 super prebuilt nearly a year ago. I have had nothing but problems with windows and installs and updates for the entire time i have owned this. At first i figured it was just all the BS from microgarbage that was having issues (because, lets be real, they messed up everything they touched in 202 and so far 2021 as well).
Well time has gone on and all i can conclude at this point is that the preinstalled OS was and hass always had a corruption issue; that, overtime, compouunds issues with the OS updates and general use of the user's apps.
Time has passed im not out of the '30day' warranty, and thanks to waiting for windows, and assuming this was a reasonable purchase, am stuck with a constantly struggling PC that cannot keep up with another 10year old pc in my house. This is disgusting to say the least.
I will not ever buy ibuypower again and i will absolutely go blue in the face steering anyone who asks about the offered prebuilts away from this company.|
The entire way this has gone has struck me as a lack of qc and proper setup and unfortunately is a problem you would not notice in the warranty window offered (welll played and sneakily executed). I find the line about user installing OS voiding the warranty sickening. Now that my pc is knackered, if i did a wipe and reinstall, this would garuntee a run around bs argument of 'you don it'. Legitmately structuring your policies around stopping users/owners/supporters from fixing halfassed product assembly, is beyound foul and the owners of ibuy should be both disgusted with themselves and ashamed at their word play on the consumer base.
Desired outcome: Company and assets solld to someone else who puts it all in a shed and lets it rust.
iBuyPower
-
I was hung up on after waiting an hour.
Order number: F565EX
Order has been in "sent to shipping" status since 3/12/2021 when will a label be created for my purchase?
I tried to call the numbers provided only to be disconnected after an hour of being on hold. I was next in line.
Can someone please update me on my order issue?
Desired outcome: I would like the item that I purchased to be shipped to me.
iBuyPower
-
Msi ge72 apache pro gaming laptop
Well, I bought this MSI Laptop in June of 2016. Here it is at the end of January 2017 and I still don't own my laptop because it has been necessary to send it back 3 times for repairs.

The first couple times they didn't even fix the problem. Just sent it to MSI to repair (which they didn't do) sent it back to iBuypower to test (which they obviously didn't do) then sent it back to me still broken. 7 1/2 months now and I still don't own my laptop and am not very confident when I do get it back that it will be fixed. If and when I do get it back the warranty will be almost half over and I didn't even get to use it during that time.

Multiple employees at iBuypower told me that it was common place to refund or replace a laptop after a 3rd repair in a short period of time but they can't authorize it. Who can? Richard Lee apparently, except good luck getting a hold of him. But after several calls and a long time on hold I did get to speak to him. His solution.

Nothing. Sorry I can't help you, would you like the RMA department? No I say, I would like my money back or to talk to your supervisor. There is no one else to talk to he says.

I say you don't have a boss? No he says. A CEO I say. Well of course he says, so give me his name and number.

I can't do that. OK well who can you give me. Nobody he says. So I say, you don't have a supervisor?

It goes from the CEO straight to you? No he says, now you are making things up. Well then who above you can I talk to. Nobody he says.

And if I'm just going to ask the same questions then he is going to hang up on me, which he did. WORST company and customer service I have EVER dealt with.

DO NOT SHOP HERE!YOU HAVE BEEN WARNED!
iBuyPower
-
Terrible!
iBuyPower is the worst company I have ever dealt with! Purchased a computer from them and mine arrived broken! Its front panel was smashed. I contacted iBuyPower customer service and their rep said they can fix it, so I paid for the return shipping and sent it back. They refused to refund me or replace the computer and claimed that it was not their fault it arrived damaged. They said that the only thing they could do for me was a repair service, so I agreed.
When they received the computer they called me and asked for money! I refused to pay and they said ok. One week passed and I received my computer back and it looked the same - nothing was done! I contacted them and they said that without money they will do nothing. iBuyPower is a total joke, avoid at all costs!
iBuyPower
-
They refused to change defective laptop
I bought laptop from the company www.ibuypower.com. I paid and received the order, but as I understood that the seller has sent me defective laptop and it stopped to work so quickly. I contacted the rep today, but it turned out that they couldn't replace it. The precise cause of their refusal hasn't been provided. The company is strange and too dodgy, so be careful, when you deal with them.
The complaint has been investigated and resolved to the customer's satisfaction.
iBuyPower
-
Huge marketing scam
24 Next Day Delivery Rush Server is impossible for them to abide by. When you call and complain about it, they tell you that "Rush Service" will be refunded to you after you receive the PC you ordered.

If you cannot provide a server, don't say you offer it. It is a marketing scam to reel people into buying a PC because they think they can get it next day... And suddenly wait 2-3 weeks for a PC that should have been on their doorstep the next day (or 2 days etc..) depending on their shipping methods.

They have it advertised all over their website about 24-hour build times and out the door.. Yet, when you call and complain about your PC not being shipped after it being a week, they tell you it is because of high volume of PCs... Well, then they should grey out the option and not have people waste their money on it.
Resolved
The complaint has been investigated and resolved to the customer's satisfaction.
The complaint has been investigated and resolved to the customer's satisfaction.
iBuyPower
-
P.C Products
Oh My, Never, Ever, Ever buy a product form this company. The customer service and any associated help goes out of the window as soon as they have your money. I bought a $2000 p.c from them which subsequently stopped working entirely 2 weeks later, Their Customer Service rep Steve (whom I always seemed to get no matter when I called, and who appeared to be a cell phone) was completely useless and argumentative. After a further two weeks they agreed to take my computer back to look at it. I demanded a refund and had to pay $200 to ship it back to them.

They then accused me of not sending everything back and only refunded me half of my money, not including the shipping as promised so I was out $1200 bucks and my bank also agreed there was nothing they could do.

My recommendation? Pay the extra $200 bucks ahead of time and buy a Dell!
Resolved
The complaint has been investigated and resolved to the customer's satisfaction.
This review was chosen algorithmically as the most valued customer feedback.
Do not, no matter how tempting, ever buy a computer from this company. The company is a third party that resell systems that are actually manufactured by other companies. Primarily MSI and the like. Their customer service is all but non-existent, and they provide absolutely no service whatsoever for system drivers - for the systems that they...
Read full review
We are here to help
16 years' experience in successful complaint resolution
Each complaint is handled individually by highly qualified experts
Honest and unbiased reviews
Last but not least, all our services are absolutely free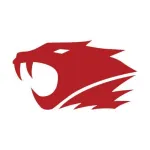 iBuyPower contacts