Hughes Network Systems complaints
609
Hughes Network Systems
-
billing
Today 10/19/2015 hughesnet is going to charge me a second time for canceling/ moving my address. I swear these people are so incompetent they are criminals and thieves just so they can get another buck. Do not buy hughesnet services unless you want to get robbed! I am so pissed right now I cannot describe the details of their stupidity. Refund, that is joke.
Hughes Network Systems
-
billing policy
They billed me for 1 month service in advance. On the 4th day, I asked to cancel... they said no refunds. So I said ok, reduce my bill, then they said ok. I just auto paid my 30 day bill today for $194... They said the bill I paid for 30 days service will not be refunded. So for 4 days of service, I paid $194 with no refunds nor to use as a credit towards my Early Termination Fee. It's all their money even tho I only used 4 days. Once billed and auto paid, no refunds are issued if you disconnect. They will apply the credit to a future bill if I have one. But they will not refund, nor apply it to the Ealry Termination fee which is no $190. Lost money. Bad billing policy! K R Clay
This review was chosen algorithmically as the most valued customer feedback.
I inquired about their service over the phone because I had moved out into the middle of nowhere, like most people who inquire about their service. The sales tech told me on the phone that, while they do throttle connections after a certain data limit is exceeded, since I got the highest tier plan they offer, my speeds should never fall below 7 Mbps, even...
Read full review
Hughes Network Systems
-
internet service
After being with HughesNet for 1 year and 10 months, they charged me $110 cancellation fee because I got out of the military and was relocating to an apartment building that won't allow satellite. Before moving, I packaged up all of their equipment myself and mailed it off. On September 21, 2015, I was charged $213 by HughesNet for not returning the radio transmitter.

When I called about the charge, the customer service rep was very rude. I told her that I was not told anything about this radio transmitter which is apparently part of the satellite unit. When I called to cancel, they told me to leave the satellite unit alone. They did not tell me to get the radio transmitter off, what it looks like, how to do it, etc. A service technician is the one who set it all up, I didn't know what all of the parts were, and they certainly didn't explain it to me.

The customer service rep asked me if I had someone who could go to the house and get it for me and send it off. That is not an option. That house was rented and is now probably rented to someone else, and I no longer know anyone in that area. I told her that I wasn't aware of the radio transmitter and her reply was "well you could have asked." How am I supposed to ask about something, if I don't know there is something to ask about?

So now, after almost two years of a terrible internet provider, with multiple problems, horrible technical support and rude customer service, I am out $213 because of a piece of equipment they told me not to touch.
Hughes Network Systems
-
mover program is is big fat lie
On 10 Sept 2015 I reactivated my hughesnet service I had been with them since June of 2015. I moved to a new location and talked to Hughes oh you want be charged for the move. I brought the modem and the satellite dish and cable like I was told to do. The hughesnet tech person arrives refused to used the old modem I have new one for you can keep the old one. What am going to do with their modem? Satellite dish is sitting outside all he has to is put the dish on a already existing pole with about 5inches of his pole three shrews pole is set up. I knew I was being charged for the service came that out to be around 61.00 dollars which I put on my credit card ending in 9763. I checked my USAA bank account today 17 Sept.2015 I find hughesnet charged my debit card 388.00 dollars. Debit card ending in 3335. I think this is fraud the moving program all they do charge you more money. If not refunded any money I will cancel this service. I will live in the stone age before I give 600.00 to directv and hughesnet 388.00 dollars again, this a TV and Internet service not rent, housing or food. This country is in sad shape if we are proud we are gouging people this kind of money.
Hughes Network Systems
-
internet service and misleading information
I am very displeased with Hughes Net service. I was mislead from the start. I informed the sales person when I called and inquired about ordering the service that a former person who had lived at my residence had their service because the satellite and pole still remained as did the wires coming into the house. I was told " Oh that's outdated, will need to be replaced. It was not replaced in fact the man that installed the service used what was here, however I was charged for installation. I was quoted a 99 activation fee, by the time it was all done I paid 188.00. I asked several questions before ordering the service, such as I do online classes, as does my daughter, we watch a lot of Netflix and I have a home phone system that runs off the internet. The sales person informed me that all that would run, and never once mentioned anything about GB or limits. I was able to log on 2 days of my first service, and then I was throttled. I called to ask what that meant, I was told "You used up your GB allowance". I was also not informed that I would have to purchase a separate Belkin modem for Wi-Fi. I was also charged another 13.95 the following day after I paid the 188, and when I asked about it, the person who did not speak very good English could not tell me right away what it was, and about 10 minutes into the conversation and me being persistent as to why my account was taped into again the next day, he finally said "Oh that was taxes"? I have to restart the modem on a daily bases and several times to get it to work, and then I cannot access my classes for live feed due to being throttled the next day after paying my second payment of $74.00 for the month. When I called to ask about it I was once again told. "Oh you have used your limit for the month"! Seriously! I used it up in one day. I keep track of it and it never reset it stayed throttle and is still throttled now. I think it is unfair and a rip off to pay that much for a service that you use up in one day. If a person pays that much the service should be available for the whole month. I cannot believe they get by with this crap! I refuse to upgrade anymore and pay even more or buy tokens. Seriously are they an arcade? We cannot watch Netflix, and I told the service rep this, so how did my GB get used up in one day. He informed me my school live streaming used it up.
I am just very, very, disappointed in this service, and I feel something should be done.
Hughes Network Systems
-
your as fast as ice melting in the winter time
I just read a lot of your complaints. They are all so right, now I have been with them for 3 months called everybody and there mother to fix the problem. No help. Now it is going to cost me 355 to cancel there services. They told me it was my computer then they told me. I had to replace my computer. But I will say it t does work from 2 to 8 in the morning. Yes 2am to 8am then it is gone. I have had enough of the games Hughes is playing with us. Now it is time to go to the better business Bureau to fix this. I am so done.
Hughes Network Systems
-
horrible service, over charged
Had internet installed in July of 2015, we have had nothing but awful wifi service, cannot connect, cannot download, basically paying for a service we cannot use. When calling to cancel the service as an unsatisfied customer on 08/20/2015 the rep on the phone was rude and argumentative with me. I never signed a paper saying we agreed to any contract, such as an early termination fee of $400. Our first month of service we were over charged nearly 50 dollars and not refunded. We were never explained the refund process, so never received our refund after installation. This company is a scam and completely gets over on all of their customers.
Hughes Network Systems
-
deceptive business practices
HughesNet has repeatedly taken unauthorized payments from my checking account. The first time they removed funds from my account I called and notified them that I had not signed up for autodrafts and under no circumstances were they to ever auto draft my account again. The customer service rep informed me that I would be put on paper invoice billing, which was fine with me. I rec'd my first paper bill and noted a $5.00 charge for requesting a paper bill. I called again and was informed that I would have to pay the $5.00 every month in order to receive a paper bill. At no time was I told that I could not go online and pay the paper bill. I was never told that when I paid online, my credit card information would be saved and HughesNet would automatically put me back on auto draft. Every credit card I have, and pay online, saves my card information so I do not have to re-enter it every time I make a payment but they never auto draft my account as a result. I DID NOT AUTHORIZE HUGHESNET TO TAKE FUNDS FROM MY ACCOUNT ON AUTO DRAFT. How can they legally use saved information to withdraw UNAUTHORIZED funds from someone's account? Please, Please, Please do something about this company!
This review was chosen algorithmically as the most valued customer feedback.
i signed up in jan 2015 for phone and internet service. they never got phone service working but i was charged the internet service is terrible. they cut you off if you go over data, which they never told me.i get over billed. i have no service after two weeks. i got an upgrade and the service got worse now i cant even get to a live person. they blocked...
Read full review
Hughes Network Systems
-
nightmare service
The worst service ever! It would be better if someone needs internet to get a dial up system or just take the journey to a library. Hughesnet continues to sell you higher and higher services each month and at the end of the day the service still doesnt work. Once they have exhausted you financially on their own, they send you to a service provider to help with you computer, because it must be your computer, who then hits you for a monthly fee. When that doesnt work they have you to replace routers. In the meantime the time on the phone with them has become a part-time job.
Never, Ever use this service. My neighbors and I are going to pool our money together to pay comcast $6000 to extend to our neighborhood, because in the long-run its cheaper for us.
Hughes Network Systems
-
lied to make me sign up
I wanted internet service at home and called several providers. I am old and do not understand internet terminology, I explained that to the sales person. I explained I don't know what a gigaawatt, or a megebite, or a nigabite is, I told him I want internet BUT Do Not want a meter on my computer, or any type of service that will charge me more if I use more, I only want the same bill every month, and I do not want to run out of internet. The sales person promised I would NEVER run out of internet or have to pay extra. Each month the internet only worked at the beginning of the month for two weeks then stopped working. Each time we called to complain they told us we need to pay more. After almost a year I called to cancel the service, but they did not listen or turn it off, and only wanted to argue with me, but I unplugged the equipment and got a different internet provider. They sent me email trying to get paid and I replied back to explain the issue, but my email was returned, they only want to talk but not listen. I called them a second time asking them to come get their equipment, but same as before they wanted to argue and threaten me with early termination fees and extra charges. I explained to them we have NO CONTRACT because their sales person LIED to make me sign up. They threatened me with collection fees and other charges. . The other day I received an email from (not really sure) UPS / Hughes that was not understandable but I assumed it was to ship the equipment back, so I called the number thinking it was UPS, but it was Hughes, I ask about shipping their equipment back again, but had all the same results as stated above.
Hughes Network Systems
-
service does not work
I have been a subscriber of Hughesnet for 11 months and 21 days. My service has only been functional for approximately 60 days total out of the year. I contacted Hughesnet numerous times and received the same response "We will run a diagnostic to see what the problem is...". I decided to just pay the bill for the next few months, because that is what I was told at that time was left on my contract. I called today to get the date of the contract expiration and I was told that I have 12 months left on my contract. The operator began to try to over talk me. I asked her to put someone on the phone that could terminate my contract without any more costs to me. I have already paid more than $1100 to the company. She then terminated the call because I refused to speak with her any longer, especially since she would only repeat the script that they have in front of them. I asked her prior to the hang up if she were the customer, wouldn't she want something done about her service...the answer was silence on the phone.
Hughes Network Systems
-
fake tokens for purchase
We have a membership with Hughes as our internet provider. Not only is there never enough data in a month, but when you click on "Purchase Tokens" to purchase extra data, it takes your money but does not give you any data. The lady on the phone said the tokens were only valid from 2 am to 8 am. However, NOWHERE on the purchase webpage does it say that. This is the biggest scam I have ever experienced because it is direct false advertisement. As an extra slap in the face, when my husband tried to get our money back for the false tokens, the lady hung up on him.
This review was chosen algorithmically as the most valued customer feedback.
I called hughesnet to get service and paid 158. 98 for activation fee and the next day checking my account i found a dole charge, i called hughesnet and they sid they did not show it so i went to my bank and they faxed my bank statement to them. Called to hours later and they said it would take up to 7 days to get through the system. So i canceled the...
Read full review
The complaint has been investigated and resolved to the customer's satisfaction.
This review was chosen algorithmically as the most valued customer feedback.
I visited relatives in Frankfort, Ky the month of September 2014 and rented a small cottage outside of town for that month only. The address was 3845 Bald Knob Rd Frankfort, Ky 40601. On September 9th 2014 I began service with Hughes Net Satellite Service only. The installation was free and I paid first month fees of $49.95 in advance on my credit card...
Read full review
The complaint has been investigated and resolved to the customer's satisfaction.
This review was chosen algorithmically as the most valued customer feedback.
2 years ago i obtained internet service under the recovery act for our because we are very limited for providers, we were guaranteed service at the price of $39. 95 for 5 years under this promotion. Three weeks ago i was contacted stating that our service would be discontinued on jan 1st unless i agreed to upgrade for $10. 00 more for the first twelve...
Read full review
The complaint has been investigated and resolved to the customer's satisfaction.
Hughes Network Systems
-
horrible service, horrible company
HughesNet Satellite Internet is the worst ISP on the market. They are pure criminals and the government is allowing this to continue. I have read the comments on this website regarding HughesNet. Is this information getting passed up to the right people? Yes, I agree on filing a civil lawsuit. The service is horrible and I was lied to in the beginning. I am paying almost $100 a month and I get dial-up speeds on the regular. Since the speed varies so bad, I know it is not the equipment. The service works best between the hours of 2 AM and 6 AM. What sense does that make in a household? I am in a rural area where I have no other options for now. I only hope people get to this page before paying for this service. I just moved back to America in August and so far, I am ready to go back overseas due to all the drama I have had in my trip. This one really bites the cake because my school is online. I cannot download anything on this service and they will not tell me the cause. HughesNet is a monopoly in Leesburg, GA and someone needs to correct this matter ASAP.
Resolved
The complaint has been investigated and resolved to the customer's satisfaction.
Hughes Network Systems
-
criminals & thieves
HughesNet Internet provider are a group of thieves and criminals. They will steal from you and claim they don't, they will say you haven;t returned equipment when you have proof you have. They will even claim to credit you back for days your service is down (which is A LOT), however there too they steal right out of your pocket.

Stay away from them, it is much better to pay someone else more and have wonderful customer service, great internet service and a carefree mind knowing the company will not be stealing right out of your account.
The complaint has been investigated and resolved to the customer's satisfaction.
Hughes Network Systems
-
failure to provide service
Tired of Hughesnets Failure to provide service. Bad Service, don't care attitude. Complaints go unheard. Time to file a Lawsuit against them. That's the only thing that will get their attention. Also when they advertise faster internet Gen 4, Its False advertisement because its slower than ever! No internet would be better than this!
Resolved
The complaint has been investigated and resolved to the customer's satisfaction.
We are here to help
16 years' experience in successful complaint resolution
Each complaint is handled individually by highly qualified experts
Honest and unbiased reviews
Last but not least, all our services are absolutely free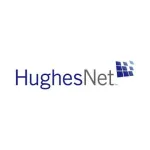 Hughes Network Systems contacts