Hosting Raja / OVI Hoisting complaints
29
Hosting Raja / OVI Hoisting
-
Domain transfer technical issue request for refund
Dear Sir

We have been given a rate INR 15000/- TO transfer domain from GODADDY TO HOSTING RAJA, and same amount has been paid. After payment, technical team is saying, GODADDY data can not be transfer, need to additional INR 10000/- for VPS. I need to buy the product they promised but latter, technical team is saying technical issue, need to pay additional which shows their unreliability in services and intention to get money. Please arrange for refund.

ref: MAIL ID [protected]@jetzgloballogistics.com/cell no.[protected]

bill no. Tax Invoice #HR/2022-23/4055

Invoice Date: 04/06/2022
This review was chosen algorithmically as the most valued customer feedback.
Hey Guys, My name is Rishi. I was looking for a good hosting company and I came across hostingraja. after reading good reviews on its website, I had a very good impression that this company provides good service but I was wrong. When I wanted to buy their hosting. They were proactive and calling me as soon as I selected any WordPress plan. I bought their...
Read full review of Hosting Raja / OVI Hoisting
This review was chosen algorithmically as the most valued customer feedback.
Very bad support. I'll never recommend this provider to anybody. I have purchased a new VPS server, at the time of sales Mr. Raj Mangal (+91 [protected]) was live till 11 PM and after doing the fraud with me by RS. 25000 he is doing the time-based job. The technical team has zero experience to resolve any issue. As per the team, my domain is bad or not...
Read full review of Hosting Raja / OVI Hoisting
Hosting Raja / OVI Hoisting
-
Suspended my webhosting account
Suspended my web hosting account, saying that it uses more cpu and ram, although it is a unlimited package I purchased.

They Completely suspended my account and I also request them to please let me take my website backup and then I will remove some data. but the didn't listen.
This review was chosen algorithmically as the most valued customer feedback.
i was buy unlimited play to unlimited space and all now i hv upload my video file on storage suspend my account and say that remove i remove that and after say that maximum 20gb space i can give not more so what was that buy unlimited and give only 20gb space and filesnode in cpanel give me to 1lakh files. i will buy hostinger play for unlimite give me...
Read full review of Hosting Raja / OVI Hoisting
Hosting Raja / OVI Hoisting
-
web hosting
Hello all

This is to inform you that never ever go with HostingRaja for web hosting services. I bought hosting from them 3 years ago and whenever I checked I found my all websites got down. And their technical support staff never available in the night time and no one is there to give support and assistance. Everyday my websites does down, so its is better to avoid this web host.

You can find my website here at www.UpdatedReviews.in it is most of the time down.
I am using HostingRaja hosting since 3 years and from past few days I was facing malware issue with my websites, I was so worried, then I contacted technical team of HostingRaja via ticket system and they did everything to resolve the issue of my websites.

Mr. Ajith, Manager of HostingRaja technical team fixed the issue of websites in just few minutes. Thanks Mr. Ajith and Mr. Syed M for helping me.
Hosting Raja / OVI Hoisting
-
domain and hosting service
I have purchased domain and hosting from hostingraja.in but their servers are down .You can check marslifecare.com.Now when iam telling them to change nameservers they are fooling me.
Mysite will not go live If you go for hostingraja like my site marslifecare.com, Cheap are not the best.

Dear Subhankar Sengupta,

A customer support staff has replied to your request, #389208 with the following response:

Dear client, As discussed we have sent the verification mail to [protected]@gmail.com email id, Kindly have a check with the same and verify it and update us. please update on this. As we have informed it will take 5 working days for the new email id to get updated. Regards,

Yashwant Singh
Attachments
12:37 PM (2 hours ago)
to sales, tech, support, crm

Hi
How many times i am telling you that I am not getting any verification mails.Please check my attached screenshot.Same thing you guys are repeating for last 5 days.
I don't know whether you guys want to do l or not, Yesterday i shared my emails id and password also for my gmail [protected]@gmail.com amd password is
and [protected]@gmail.com password is
I am struggling for last 5 days to make my site live.I am requesting for a transfer to other hosting companies.or else I cannot go live.
Regards
Subhankar
This review was chosen algorithmically as the most valued customer feedback.
I compalaint to Mr Mani who is the CEO of the Hostingraja which email is [protected]@hostingraja.com They pressising for the renewal and my other domain hosting amount adjust with other domain. Next they give me invoice and than told me when I m deposting amount after a day the invoice is wrong gerenated. Mr Mani appoint to Mr Kk Arun which email i...
Read full review of Hosting Raja / OVI Hoisting
Hosting Raja / OVI Hoisting
-
hosting raja is a no.1 fraud company
Don't Buy any server space with Hosting Raja as they are Fraud
Hosting Raja is totally a fraud company and they have no right to write No.1 Hosting Provider. I have companies in India and USA. I bought there Cloud server plan on 10th Nov. I told them to host my website usatvnews.org and worldwidenews.news on their server. They took 5 days to migrate my website and from 15th Nov 2017, my website is not working. I send them emails so many times but never got a proper response. Every time my site is down and my technical staff told me that our Media website is down because their server is down. They spoiled my business as my clients told me every time that your website is not working so I request everyone to never take any server on Hosting Raja as they are totally a fraud company. I am going to ask them for my refund. My admin and I called so many times on their phone numbers but nobody picks the phone. Technical support is also not available for chat.I tried to contact them so many times on chat also but i received this message:- I am sorry, Our agents are busy supporting other customers or offline. Please let me know your mobile number. We will certainly get back to you.Thank you, Sorry for the inconvenience.
The toll-free number is also not working. If you are going to buy any server space or cloud server space on Hosting Raja then you will spoil your business yourself and your website will never open.
Even they are providing such poor services then how they can write on their website that they are No.1 Hosting provider. Who declared them to write No.1. They are only fooling people and making money.
I am going to launch a Press Release on my more than 200 Media Websites as well as on all Reviews Website and all Social Media Links related to Hosting Raja.
Interesting thing is Hosting Raja website is also not working sometimes.
Till today their server did not work more than 50 times in last 6 months.
The complaint has been investigated and resolved to the customer's satisfaction.
This review was chosen algorithmically as the most valued customer feedback.
When I connected with HostingRaja customer service to migrate my websites to a VPS, they were very eager to get my money (Rs 20, 000) and even charged me 10, 000 for a RAM upgrade. However, while the migration was going on (from 6th Feb, 2018), they were less eager to respond to my support tickets, even over 48 hours later. Also, my websites were not...
Read full review of Hosting Raja / OVI Hoisting
Hosting Raja / OVI Hoisting has left an official reply on this complaint.
This review was chosen algorithmically as the most valued customer feedback.
I have been facing issues with several domains for around 1 year, the latest one is doctorbuzz.in The account details and the registration info of most of my domains are changed by hosting raja without the consent of me or my clients. Their support chat always say that they have changed the information after our request but when we ask for the ticket id or...
Read full review of Hosting Raja / OVI Hoisting
The complaint has been investigated and resolved to the customer's satisfaction.
This review was chosen algorithmically as the most valued customer feedback.
i have a website with growing traffic. so they asked me some 10 days before to upgrade to premium corporate. Now again after 10 days they are asking to upgrade to VPS server so that they can earn more from me without providing any better services. they have suspended my account 2 days before on the basis of more CPU usage. in their plan they say unlimited...
Read full review of Hosting Raja / OVI Hoisting
Hosting Raja / OVI Hoisting
-
reseller hosting
I am a pro developer and reseller using hosting raja for several months. I am writing this review to help you decide what is best for you. This is not a personal attack or favor on hosting raja, its simple based on experience I had with them. Here is my experience of various services they provided to me:

Update april 2016: hostingraja.in is a bunch of cheaters and misleading people who just know how to loot. They never solved technical issues and kept websites non-working. They sent emails that my reseller account due date is 21st april but suspended my account on 20th midnight because of which I could not download my websites. Even their chat person said I could take backup till 21st evening but they are just misleaders. Now, they are demanding rs. 1000 per website backup and refusing to activate my account temporarily.in india, companies and even electricity, water, mobile bills take action after due date but these looters are just weird. I am planning to put up a court case against them in consumer court. I recommend everyone to stay away from them adn look for some company who is really trustable. I donot work with quick2host right now but still they are so good and supportive that I am planning to rejoin them for some services.

Also they closed affiliate account without any prior information in which I had an earning of around 500 rs.

So my words: stay apart miles away from hostingraja.

Domain: they provide attractive deals along with the affiliate bonus option which makes them a cheap and attractive choice for domain purchasing. (5 stars).

Hosting: they provide attractive hosting deals and resources which again makes them a very cheap and attractive choice in web hosting. (4 stars).

Server speed: the websites provide a better loading speed in comparison to my provider. (3 stars)

Uptime: servers are running really good and take a break for max 4-5 minutes, and that too after long intervals but still there is room for betterment. The frequency of downtimes should be reduced. (3 stars)

Sales support: their sales support is good. As far as you are looking to purchase something or you are doing a payment, they are good. (3 stars).

Email management: this is where I found this company really lacking in. They said that they are providing high quality email service free with their hosting and they also say it is the same email service they provide as a separate business email service too. Convinced with it, I moved all the client websites to their server and created some email accounts for them, even for my own business website and bannggggg: the dreams of hosting raja being high quality service provider got shattered. I found their email service to be highly unstable and useless. Inbox not getting emails. Junk folder not getting emails. Junk folder not getting opened etc. Etc. Even their team was not able to resolve the issues in working days and just kept on giving excuses. Worst of all, they send email from their mail ids, emails reached and they claim the issues resolved like they are my prospective clients and will purchase services from me. Truly disappointed. This forces me to purchase server from another company and move websites their because website is nothing without business email. (0 stars).

Database management: this comes to a cheating now. An autoincrement column in my database is jumping to 1000 instead of 1 whenever their is a failover/server restart and they tell me to rectify my code. Their tech team is such foolish that hey think I can send value to an autoincrement column from my c# code. I mean what is "auto" in the "autoincrement" if I am sending the value from the coding and making a coding mistake? Totally insensible. To add up, they say if the 1000 jumps will make the database column to take up more space due to bigger values, then I should purchase a vps immediately. Instead of resolving a issue, they want me to invest more and pay them. Thats cheating. (0 stars)

Live chat support: really terrible. They come into chat whenever they want and they run out of the chat by leaving conversation whenever they want. Another agent may or my not join another session, and bye chance if they do, you will need to repeat the whole story again and again new agent leaves and another new comes in and this goes frustrating. (1 star).

Technical support: now this really counts negative stars for them. They really dont know about technical. What they can do is just click on some buttons in their panels and resolve minor issues like dns settings, hosting settings, etc. When your website really needs a technical support, they raise their hands. Worst of all, to every message you add in ticket, their reply will be that your issue has been resolved without asking you whether it has been resolved or not. My email related ticket has 60+ messages in 5 days, email related ticket has 24 posts and a domain settings took 5 days with 30+ posts. Email and database issues still unresolved. So, when there are technical issues, they dont know how to help. They just keep on putting false claims that issue has been resolved without even asking from you about it. Its only you who has to rush after them. Weird. (1 star).

Bottom line: if you are a newbie and need only small static website to be uploaded, then hostingraja is your best bet. If you are going to do business and need technical consistencies, then better opt for someone else.
Hosting Raja / OVI Hoisting
-
window vps server
Completely fraud and cheater company. After purchasing servicing from them by seeing cheaper plan you will pull your hairs. I purchased expensive service from them but still every time i have to do them mail some time they decrease memory or window license goes expires or plsk license goes expires. seems like they using all free service of licensing company due to which they are providing cheap hosting. In terms of service third class service they have and most probably they dont have 24 hours service.
This is 4th time same issue appeared in 6 month service.

read old reviews on this link before buying :
https://hostadvice.com/hosting-company/hosting-raja-reviews/32383/
Hosting Raja / OVI Hoisting
-
hosting raja website hosting
Dear all,
I have purchased hosting from hostingraja.in. in 14 days of period it has downed 6 times, now according to 30 days refund policy company is not ready to give my money back, never go with this.

Any doubt please call on [protected]
Hosting Raja / OVI Hoisting
-
service issue with my domain
my self from Gurgaon.
I had buy hosting from hosting raja.in
from last three days my website is not working there is no body who is listing for this issue. no body pick up the call.
no body is responding for this..

my website is nightfoodstreet.com
some times they says server issue.
some times they say no backup
some times they say cpannel login issue..

bt issue is only with hosting raja
Hosting Raja / OVI Hoisting
-
attacks
I used HostingRaja hosting service and despite all their promises my website suffered from many cyber-attacks. When I contacted HostingRaja customer service to get some help they were absolutely useless and did not do anything to protect my website.
They said they'll resolve my issues as soon as possible but they never did anything and someone continued to hack my website.
I have many websites and used many hosting companies in my life and must say that HostingRaja was the worst ever! No protection and absolutely no support! Avoid at all costs!
Hosting Raja / OVI Hoisting
-
hosting
Hosting Raja is fraud company and it does not provide hosting services as committed ..

Don't take their service ..

customer support is very bad and direct hangup your call once you discuss about your hosting service.

also toll free number is useless as no body ready to pick call.
Hosting Raja / OVI Hoisting
-
website renewal problem
I registered 2 domains on 19/8/2015 and 21/8/2015 with www.hostingraja.in a reseller off www.godaddy.com
I forgot to renew both websites on 19th and 21/8/2016 itself.
I tried to renew on 31/8/2016.but their support team said domain is expired.grace period is only 10 days.so If you want to restore you should pay 9, 000 inr or 7, 000 inr.

So I contacted their main provider godaddy.com support team.They said that it is 100% possible to rrenew domains.They said you should contact hostingraja.in support team.
but there is no use.
so I lodge a complaint here.
This review was chosen algorithmically as the most valued customer feedback.
I have many websites and multiple hosting accounts with hosting providers. I just gave hostingraja a try due to its competitive rate. They are very quick to respond and I bought very quickly but then starts actual misery! Here is my experience : - They have very limited technology advancement and security. Your website will suffer from attacks. - If you...
Read full review of Hosting Raja / OVI Hoisting
We are here to help
16 years' experience in successful complaint resolution
Each complaint is handled individually by highly qualified experts
Honest and unbiased reviews
Last but not least, all our services are absolutely free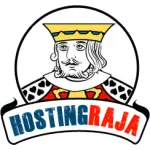 Hosting Raja / OVI Hoisting contacts