Overview of Hire A Hacker customer experience
Hire A Hacker, a platform offering digital hacking services, has been receiving a lot of negative feedback from consumers. Clients have reported fraudulent activity, poor customer service, and failure to deliver promised services. Some even say they never received any service after paying upfront. The platform's lack of transparency and credibility are a significant concern, leaving clients frustrated and out of pocket. Additionally, there have been reports of clients being scammed, resulting in a loss of their personal information and money. With numerous complaints against this platform, it is evident that Hire A Hacker has a lot of work to do in terms of improving customer service and providing reliable and trustworthy services to its clients. It is crucial to exercise caution when dealing with this platform.
Hire A Hacker complaints
8
Newest Hire A Hacker complaints
Beware: Reports of Scamming on Hire A Hacker Website - Exercise Caution and Do Your Research!
When it comes to hiring a hacker, it's important to be cautious and thorough in your research. One website that has recently gained attention in the hacker-for-hire community is Hire A Hacker (hireahacker.services). However, it's important to note that there have been reports from users claiming that after paying for services, they did not receive any results.

It's understandable to feel hesitant when it comes to hiring a hacker, but it's important to ensure that the website you choose is reputable and trustworthy. Unfortunately, there have been instances where people have taken advantage of others seeking hacking services.

While we cannot definitively confirm or deny the claims made by the users who have reported negative experiences with Hire A Hacker, it is still important to exercise caution and consider alternative options. Do your research, read reviews, and choose a website that has a proven track record of success and satisfied clients.

At the end of the day, it's crucial to prioritize your safety and security when seeking out any type of online service, including hiring a hacker. Take the time to fully vet any website before making a commitment and always trust your instincts.
Unprofessional and Disappointing Experience with Hire A Hacker Services: A Warning to Others
I recently had an unfortunate experience with the company Hire A Hacker (hireahacker.services). I reached out to them in hopes of restoring the security of my mobile device, and was initially impressed with their quick response. However, my experience quickly went downhill from there.

After agreeing on a price of 15000, I sent over payment and waited for them to begin work. To my disappointment, the company stopped responding to me altogether. I was left feeling frustrated and out of a significant amount of money.

While I understand that hiring a hacker can be a risky endeavor, I was taken aback by the lack of professionalism displayed by this particular company. It's important for businesses to uphold their end of the deal when promising services to clients, and unfortunately Hire A Hacker fell short in this regard.

Overall, I would caution others against using their services. There are plenty of reputable professionals out there who can offer the same services without the risk of being scammed.
Beware of Hire A Hacker (hireahacker.services): My Experience and Warning
My experience with Hire A Hacker (hireahacker.services) did not go as smoothly as I had hoped. I went ahead and paid them upfront for their services, and was told that my order would be completed within 24-48 hours. However, it's been six days now and I haven't received any updates or replies to my emails.

I must say that I'm feeling disappointed and frustrated with my experience so far. It seems that Hire A Hacker may not be as reliable as they claim to be. If you're considering using their services, I would urge you to think twice and do your research first.

In my opinion, it's always best to be cautious when it comes to hiring a hacker. You want to ensure that you're working with someone who is trustworthy and competent, and who will deliver on their promises. Unfortunately, my experience with Hire A Hacker has left me uncertain about their abilities.

In conclusion, I would advise anyone who is thinking about using Hire A Hacker to proceed with caution. While they may be a legitimate service, their reliability and responsiveness are questionable. It's always better to be safe than sorry, so do your due diligence before committing to anything.
Is Hire A Hacker legit?
Hire A Hacker earns 1% level of Trustworthiness
WARNING ALERT: After reviewing Hire A Hacker, Complaints Board has detected an extremely critical level of trust and a legitimacy rating of only 1%.
With only 0% of 3 complaints being resolved, Hire A Hacker slow complaint resolution rate suggests poor service, lack of responsiveness, or a lack of helpfulness, causing frustration to users. It is obvious that the company has the lowest level of trust.
Multiple low-rated websites are found on the same server. It's possible that the low-rated websites on the same server could be part of a scam. For example, if the websites are hosting phishing pages or spreading malware, they could be part of a larger fraudulent operation.
There was some difficulty in evaluating or examining the information or data present on the hireahacker.services, an be seen as a negative sign of its legitimacy. This could indicate that the site is hiding information. Consider the potential risks involved in engaging with a website if you're unable to analyze its content.
Hire A Hacker protects their ownership data, a common and legal practice. However, from our perspective, this lack of transparency can impede trust and accountability, which are essential for establishing a credible and respected business entity.
The website belonging to Hire A Hacker has a low number of visitors, which could be a red flag for users. However, it's important to conduct additional research to fully evaluate the website's legitimacy and trustworthiness.
The registrar associated with Hire A Hacker has been found to be used by several spammers and scammers, which could indicate a potential threat to users.
We noticed that hireahacker.services is hosted by a provider with a reputation for shady practices. This could be a cause for concern as it may indicate a lack of security and reliability.
However ComplaintsBoard has detected that:
Hire A Hacker has received 3 positive reviews on our site. This is a good sign and indicates a safe and reliable experience for customers who choose to work with the company.
Hireahacker.services has a valid SSL certificate, while Scammers can obtain a valid SSL certificate by using fake information or by using a stolen or hijacked domain. In some cases, they may even use a certificate issued to another legitimate website.
Our scan shows Hire A Hacker website is free from malware and phishing activities, which are types of online threats that can include viruses, worms, Trojan horses, ransomware, and other malicious code, as social engineering tactics used to trick users into sharing their personal information.
Hireahacker.services has been deemed safe to visit, as it is protected by a cloud-based cybersecurity solution that uses the Domain Name System (DNS) to help protect networks from online threats.
Several positive reviews for Hire A Hacker have been found on various review sites. While this may be a good sign, it is important to approach these reviews with caution and consider the possibility of fake or biased reviews.
Our Final Call: Strongly advising against doing business with this website or company. Do not provide any personal or financial information. Report any suspicious activity to the relevant authorities.
Review: Hire A Hacker – Legit Services and Impeccable Customer Support
everywhere! Unfortunately, the digital world is a breeding ground for fraudulent activities, and one of the most common scams that people fall victim to is the Instagram hacking scam. It's no wonder that people feel hesitant to trust anyone offering hacking services. But when it comes to Hire A Hacker, they do live up to their name – their services are legit and their team of hackers are skilled professionals.

Let's delve deeper into what sets Hire A Hacker apart from the rest. First and foremost, their website hireahacker.services is easy to navigate and very user-friendly. Instead of bombarding you with technical jargon, they provide clear and concise explanations of their services. From ethical hacking to phone cloning, they offer a wide range of services that cater to everyone's needs.

But what really makes Hire A Hacker stand out is their customer service. Their team is available round the clock to answer any questions or concerns that you might have. You can reach out to them via phone, email, or live chat, and they will do their best to resolve any issues promptly. The team is highly professional, and they take their customers' privacy and security very seriously.

Now, let's talk about the elephant in the room – the allegations of Hire A Hacker being a scam. These are baseless claims made by people who have either been scammed by other shady "hackers" or have fallen victim to their own gullibility. Hire A Hacker has been in the business for several years, and they have a proven track record of delivering high-quality services. They also have numerous positive reviews from satisfied customers, which attests to their credibility.

So, if you're in need of a reliable and trustworthy hacking service, look no further than Hire A Hacker. With their cutting-edge technology, skilled hackers, and impeccable customer service, they are the go-to option for all your hacking needs. Don't let the fear of scams hold you back – take the leap and hire a hacker for peace of mind.
Beware of Hire A Hacker: Reports of Scams and Unreliable Services
If you're in need of hacking services, you should note that Hire A Hacker (hireahacker.services) may not be the best option. Recently, there have been reports of the site scamming people who are in desperate need of help. It's an unfortunate situation when people are taken advantage of when they're vulnerable and in need of assistance.

According to reports from individuals who have dealt with Hire A Hacker, the site requests payment in advance and thereafter goes quiet. They don't respond to any queries, and the hackers that are promised never materialize. This behavior is very suspicious and unacceptable, especially when it comes to something as sensitive as hacking.

It's quite disheartening that Hire A Hacker would take advantage of people and their need for a quick solution to their problems. Whether you require a hacking solution for personal or professional needs, it's important to note that you should never pay in advance if there isn't a trustworthy reason why you have to do so.

There are plenty of reputable and trustworthy hacking services out there that are willing to help. Do your research and gather reviews from other users before deciding on any service. Finally, whether you decide to go with an individual or a company, always ensure that they can be trusted before sending any payment.

Overall, in the case of Hire A Hacker, be cautious and avoid their services until they can change their ways and become more trustworthy.
Beware: My experience with Hire A Hacker services was disappointing and unsatisfactory
When I was in a difficult situation due to stolen funds, I decided to take the help of a professional service to hire a hacker. After researching and going through multiple websites, I finally decided to take the services of Hire A Hacker (hireahacker.services) and specifically chose ***@hackraptor.com to work with me.

Unfortunately, I must say that my experience with their services was disappointing and completely unsatisfactory. Instead of getting help, I was let down by this hacker, as he did not help me recover my stolen funds. In fact, to my utter shock, I discovered that he had stolen some money from me himself.

My experience with hireahacker.services made me realize that there is a lack of trust in these services as there are many scammers and unprofessional hackers who are only interested in illegal and unethical activities. It is sad but true that there is no such thing as an ethical hacker and therefore it is essential to find the right service providers through proper research and due diligence before hiring them.

I strongly suggest everyone to be careful when it comes to hiring a hacker, as it can have serious consequences if you get entangled with the wrong person. Therefore, it is important to choose a reliable and trustworthy service, which will focus on your interests and not their own.
Negative Experience with Hire A Hacker: Unfulfilled Guarantee and Ignored Inquiries for Refund
After using Hire A Hacker services, unfortunately, I had a somewhat negative experience. It saddens me to say that I was not satisfied with the outcome of the job that I hired them for, and even worse, they haven't honoured their refund guarantee.

Due to my unsatisfactory experience, I've contacted them multiple times to inquire about my refund, but to no avail. They have ignored all my emails, which makes me feel very frustrated and disrespected as a customer. I understand that sometimes things may not go as planned, but ignoring customers' inquiries is not good business practice.

I believe that they underestimate the power of negative reviews. I think that by ignoring unsatisfied customers, it will only lead to more negative reviews, and eventually, people will stop using their services. It's important to listen to customers' concerns, and by doing so, they could potentially rectify the issue and maintain their reputation in the industry.

In conclusion, while I was not pleased with my experience with Hire A Hacker, I still value the importance of customer service, and I feel that they should make an effort to resolve my issue or address it in a professional manner. It's only fair to the customer, and it shows that they take their business seriously.
Stream Hackers: The Best in Professional Hacking Services - A 5-Star Review
I just have to give a big shout out to the amazing team at Stream Hackers for their phenomenal hacking services. They helped me gain access to my husband's device and retrieve valuable information that I needed. Yet what astounds me most is how they were able to do this without leaving any traces behind, making it seem like nothing ever happened.

To be honest, I was skeptical at first and didn't think anyone could pull off such a task without any consequences. But with these guys, it was a breeze! They are truly skilled and possess a level of expertise that is unparalleled.

I can't stress this enough, but don't waste your time trusting just any hacker you find online. It can be a dangerous game, which is why it's essential to work with a reliable team that has a proven track record of success. Stream Hackers is that team!

So, if you ever find yourself in need of professional hacking services, then look no further than these guys. They are second to none, and I'm confident that you'll be blown away by their level of dedication and commitment to delivering exceptional results.

In conclusion, I highly recommend that you contact Stream Hackers today and see for yourself why they are the best in the business. You can find their email address in the title of my review. So what are you waiting for? Trust me; you won't be disappointed!
Collect Your Trust Badge
Be recognized for outstanding customer service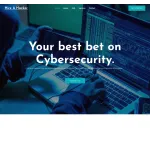 Hire A Hacker

contacts
We are here to help
19 years' experience in successful complaint resolution
Each complaint is handled individually by highly qualified experts
Honest and unbiased reviews
Last but not least, all our services are absolutely free