Geeks On Site complaints
45
Geeks On Site
-
Sound Bar
Called to have a sound bar installed. Demanded a credit card and wanted paid before providing the service. I did this and they sent a person here to install the bar. He was at my house a total of 45 minutes. I had already paid the $126. 00 fee and he left. A week later they put another $99 charge on my card. When I called, they said it was additional because of the time he was here. Charged my card with no authorization from me and I am still trying to recover the money. Nowhere did I sign anything authorization them to charge my card an additional $99.00These people are as crooked as the day is long and I do not intend to stop and let them swindle me. I will do as much damage on social media as I can to this outfit until the $99.00 is returned to me. Seems to me there might be some criminal charges of credit card fraud. This money they stole will cost them a lot more than me.
Desired outcome: Return the $99.00
Geeks On Site
-
They were suppose to fix a blue screen of death on computer
I still do not have a working computer. 2 weeks and company is refusing to do as promised. Tech came to the house and pretended to fix my computer by formatting it, which is impossible after computer suffers the a blue screen of death. He wasted 2 hours sitting there formatting nothing and looked at it and said it was a hardware problem, it is not as I had the hard drive looked at and it is fine, Tech they sent used that as an excuse to not do the job required.

this was a waste of time, I knew it and so did the so called tech they sent, I have called them several times with a way to fix the computer in the time they say i have left an hour and 45 min, and still they wont respond or send a tech. I have not even been able to get a supervisor to return my calls , when i call all they do is hang up on you and refuse to do anything, I paid them 387.00 for 4 hours of service to fix my computer , when I called they said I had 1 hour and 45 minutes left but if I wanted another tech to come in and do the work on the computer it would be an additional 40 dollars an hour in spite of the fact I still supposedly have time left from first visit and first payment, now they are trying to charge me more for the same non service. They sell grossly overpriced services, and do not do anything and will never use this service again
Desired outcome: I want either my remaining time with a tech in my home or my money returned
Geeks On Site
-
Never resolved the problem i hired Geeks Onsite to correct
I called Geeks Onsite 10/16/21 for remote support to make my computer run faster. I bought a computer at the onset of Covid, March 2021, my old iMac OS was unsupported. I was working remotely, so having a computer that works was the vital to my work. There were no in-person store help, computer set-up, or IT support available at that time Almost everyone in NY was quarantined and our state was rapidly closing non-essential businesses. I had to buy a new computer and figure out how to set it up, load new software, and port over my files. From day one, it rans very, very slow.

After 7 months of trying to figure out what was wrong, I called Geeks Onsite who assured me they could fix the issue.

From mid-October to late December 2021, I contacted them a few times, complaining that the problem was not corrected. When the tech logs in remotely, there is a dialogue box. I watched their work, not understanding it, but wanting them not to try to uninstall my apps again without my permission. Tech's ignored my question about what they were disabling when it appeared to me they were repeating the same processes that were unsuccessful during the prior attempt. I wasn't trying to interfere, but I think they forget this is my computer- not theirs, and they do owe me an explanation before changing or removing things so I could make an informed decision. Granting remote access is not the same as ownership. My experience of their customer service was very negative.

Geeks Onsite continued to call me throughout the night each time they lost the connection from entering a restart command. Around 1am the first night, I asked them if I could go to bed, thinking my computer would be fixed when I woke up. It wasn't. Aqua blue screen. Spinning wheel. No information about what was fixed, or whether it was fixed.

As a brand new customer, I had to go through a couple of nights of them calling me repeatedly at all hours until I was finally told that I have to select times that I'm unavailable for calls from them. They were fine with calling me unapologetically in the middle of the night, to get out of bed, answer the phone, go start my computer and login for them to continue working, and then repeat the process again.

Over the next (roughly) 9 weeks, I called and asked them to finish fixing the problem. Each time they worked on it if they had a tech who could work on a Mac, and each time my computer was the same or worse the next day.

My issue is that they took my money $298.00, said they could work on a Mac, definitely fix the problem - never fixed the problem - and kept closing the I.T. ticket (request) with no follow up communication at all.

The tech would do 'background work' - disabling microsoft updates, clearing caches, attempt to uninstall apps without my permission - and each time they worked on it they hit restart, and I never heard from them again until I reached out to say (words to the effect of) - hey, you didn't fix anything. It's even slower now than it was when I called.

My computer is worse than when I first called Geeks On Site for help.

I want my subscription cancelled.

I want a full refund for the unlimited online tech support and service package.

They have never fixed the problem.

I no longer have any confidence in them to fix it.

My computer still loads slower than dial-up (5-10 minutes to turn on). It takes about 5 minutes a piece to open each app after loading, I can't back up my computer, nothing wants to open or run correctly (apps, internet, pictures, news, etc.) Absolutely nothing is fixed. When I told the service rep that, they told the tech who checked my internet speed. I know the cable company is providing high speed internet. My cable connection is not the problem (so that's good).

They made sure I don't have a virus, and then upsold me virus protection. Thanks? I have not contacted them in months. I gave up. I'm just not interested in ever allowing anyone from Geeks On site to have access to my computer again.
Desired outcome: I would like my Geeks On Site 1 year unlimited online tech support and service package canceled. I would like a full refund of $298.00 for the unlimited service package. I would like them to never contact me again.
Geeks On Site
-
Never contact this people
This company is fraud. Broke the printer left us hanging with almost $1000 down the drain. Supervisor has lack of experience in customer service and hangs up the phone when you ask them to explain how they going to resolve the issue. Rude, unprofessional and illiterate people. Don't trust this people with your equipment. They will break it and walk away from it.
Geeks On Site
-
HP Pavillion TP 01- 2 0 50
This is a follow-up to my message from last night. Since the installation on Monday, I have had nothing but problems with this computer. The first issue was the disappearance of important files pertaining to my invoices. Other issues continue to occur with this computer that indicate that it was not set up properly, with programs either missing or of the wrong version.

I spent an additional $244 to have my previous Tech in the city I moved from look into this computer. After two hours, he provided an itemized list showing that files were not completely and correctly transferred from the Lenovo computer. Further, the Microsoft Office program is missing. This is extremely crucial since the Excel Spreadsheets are lost containing sales records and an inventory loss list from a recent fire.

I called yesterday at 7 a.m. expressing my dissatisfaction going into the third day, and said I wanted a refund. After the report I have, I want to arrange the return of the computer and schedule an immediate appointment to have a technician re-install the Lenovo Hard Dive back into my old computer and retrun it to its previous state of operation.
Desired outcome: Immediate return of product and total refund.
Gentlemen:

As you are aware, your Tech Representative, Brandon Yancy installed the new HP Pavilion Desktop computer, Model TP01-2 050 at my home this Monday, May 16th, purchased on May 11th for $899.00 Yesterday, I was unable to access my files to issue sales invoices and called your office. In the process, four hours were spent on a Remote Session with your Technician in an effort to retrieve these files that should have been properly transferred to the new computer. Since that session yesterday, additional problems resulted.

Around 2 p.m. yesterday, I received a call from one of your representatives who told me that my computer had been invaded by spyware. I was astonished to learn of this with only having the computer for one day, and this call following the Remote Session. Later in the day, I was experiencing some error messages and "not responding" messages, as well as freezes attempting to import video files in my editing program.

This morning the computer was slow to boot up, taking over two minutes. It was slow to respond taking 15 to 40 seconds when importing files, as an example. Some programs had disappeared such as Malwarebites and Wondershare Filmora 11.

The computer was taking 10 minutes to connect to the Internet.

I called your office around 7 a.m. today. I was directed to unplug the computer and wait 15-20 seconds, then plug in again. I did this, and the computer seemed to work a bit better for a few hours. I told the Service Representative that after two days and having spent $1,000 with your company over the past two weeks, including the initial house call on May 2nd that I was not satisfied and wanted a refund for the following reasons. When I engaged your services on April 27th I had memory issues causing periodic crashes on my Lenovo computer that I've had for six years. The Technician did not seem to want to install the memory and suggested that I buy a Memory Thumb Drive. This did not solve the problem since it did not provide enough memory capacity in spite of what I was told at Best Buy. So I agreed to the purchase of a new computer at the advice of that technician on May 11th.

AgainI told your Service Rep that after experiencing problems right after installation, I was interested in returning the computer and receiving a total refund for this purchase. I also told him that I would have my previous Computer Tech look at the problems

and report back to you on his findings. That report will be forthcoming in a separate Email. The major finding was that the files in question were not properly transferred, and the solution executed yesterday was incorrect. There were files on the D Drive and your technician locked them to a OneDrive account. Further, the path to these files was confusing and time consuming to locate, labled, :"oldcomputer." This analysis took two hours, and was an additional expense of $224.00. Additional work will be necessary to correct what was done incorrectly by both your local Installer and your Remote Technician.

Considering that the correction of these problems on a brand new computer will cost an undetermined amount of money, I am inclined to demand a total refund as I am now in at 72 hours with a new computer that is not properly functioning.

I look forward to your prompt attention to this matter.

Very sincerely yours,

Ray Pointer
Geeks On Site
-
Canon Image Class D 1520
This company over charges customers. I feel I could of bought a new copier for what they charged me. The first guy that came out and the charge was 230.00 did not fix the copier. Just kept blowing the inside and vacuming out the ink. For two hrs. He left and the random paper jam error was not fixed. So I called because there is a 1 hr warranty on first service. Second guy was more competent. He looked inside and read the messages the Canon machine gave and determined the part needed to be replaced. It was a 350 dollar part. He had to come back after he got the part and install the new part. That was another 230.00 charge. I asked if the machine was worth fixing. He said yes. But I did not realized all the charges.
Desired outcome: Refund to me the $230 from the first guy that did nothing to fix the copier. The first guy was not competent and did nothing. The second guy at least knew what was needed and got it done. They have minimum charges and it is a Rip off.
Geeks On Site
-
rescheduled 3 times never showed at all and took my 238.00$
I called and set an appointment for inbetween 4 -6pm they called after 6 and said they were sorry and couldn't make it. we set another time for them to show up between 4-6pm they called after 6 again and said there was snow and couldn't make it. We set a third appointment for between 4-6pm and an employee was sick. I was charged $238 the day i made the first appointment and they still refuse to refund me my money. Its been over 6 weeks and I would appreciate my money back.
Desired outcome: I would like my money back.
Geeks On Site
-
Remote and on site
Don't even bother to reply the positive coments left by 'REAL CUSTOMERS'. It's clearly these people.

Where in the world would you see such positive, specific and grammarly perfect written posts defending another company from other users?

Just by the use of the word 'HATE' tells you right away that those are them.

That's there actual field of expertise: "LIE"

Just read them again and compare the complaints and former employees with the other 1 or 2 positive coments and think about it.
Desired outcome: Just warn people
Geeks On Site
-
Apple Ipod
I called your service and requested somebody stop over my house. I had just purchased a new car and my Ipod didn't work in the new car. I called your company and you said they could fix my problem. The serviceman could NOT get the Ipod to work. He said it was something wrong with my car. I took the car to the dealer and he said there was nothing wrong with the car, that I had to purchased. It was the Ipod. I had to buy a newer Ipod and that would work. I bought a new Ipod and it worked. Your people said if your person couldn't get the original Ipod to work you wouldn't bill me. You did and I want a credit for $158.00 and $1.00
Geeks On Site
-
Work they performed on my computer
I allowed Geeks to access my computer on August 21. They spend several hours "fixing" my problems. However, the end result was that they totally screwed it up my computer and I had to spend several hours "undoing" the fixes. I am still not sure I have managed to restore the computer to the point where it was before they "fixed" it.

I want a refund.

Do not allow them to touch your equipment!
Geeks On Site
-
subscription fraud
Received an email with this info:

Your Order Is Received!
Dear Member,

We're very excited to see you extending your membership program.

At Geeks On Site we're always happy to help and just a call away. You can reach us anytime on [protected].

Please find your transaction and membership details below:

Customer ID: 5849
1 year Extension fee - $149.99 USD
Reference Number - [protected]

If you may have any query or have changed your mind, please call on [protected].

Thank you!

Paul Smith
Account Head
Geeks On Site
[protected]

I have never signed up for or used this service. Not sure if your site is getting used for spam or if you have signed me up for a service I did not subscribe to.
Desired outcome: Let me know if this is a scam or if you have billed me for a service I did not sign up to recieve.
Geeks On Site
-
In home wifi repair
wifi at home works then it quits. called geeks on site 1st they charged $210 up front, then the geek gets here knows nothing about routers or wifi, he just does computer repair. They were supposed to be here at 3 the day before, so left work early they called at 2:10 said can't make it there can come next day
1 to 3 he shows up 12:30. looked at my computers knows nothing about wifi or routers. before he left reset my routers and everthing quit working! i said hey it's 3 pm oh it's that late already, meanwhile was getting text msgs. I said they better not charge me for extra 30 min. they sent another invoice for $99, i called them explained what happened and said i wasn't paying, so they charged my credit card without my authorization $49.50. Meanwhile my wifi is still not working properly
Desired outcome: refund my $49.50 xtra they charged
Geeks On Site
-
Computer not fixed as promised. No removal of Microsoft Edge, and other issues.
I asked for someone to come to my house, as I wanted to have Microsoft Edge taken off my computer, and my Internet Explorer left as my browser, as well as set up my Zoom, and take duplicate files off of my computer, of pictures, and other files that were duplicates. I wanted someone to come to my house, because I also wanted them to check my wires and cables. I couldn't put all of that above. A tech, Yaz Adassi, came out on 3/28/21. When I called to ask for someone to come out, they said that I could pay the price of $99 an hour for two hours, or as long as it would take to fix, at the rate of $99 an hour, or I could pay $289, which would include the amount of time they would need to fix it now, and they would run a check on my computer, by remote, every month, to keep it in top form, so I agreed to that. Yaz came out and worked on my computer for two hours. He wrote on the back of my invoice, all that he did, including removing Microsoft Edge, and putting it to Internet Explorer, which I have always had as well as multiple other things he said I did. I am NOT a computer expert. I am a handicapped 71 year old woman, that has no way of checking all that he said he did, so I took his word for it, as I couldn't check it all. He did not remove Microsoft Edge from my computer, which I specifically asked for, and he wrote down on the back of my invoice that he HAD removed Microsoft Edge. He also wrote down a bunch of things that I would have NO way of checking what he did. I went on to my computer, to find out that he did not get rid of Microsoft Edge, and he upset my whole process of getting my email from Outlook. I can't get into websites that I am subscribed to, and I can't forward articles from the media to my Facebook like I always could. I have to sign in individually to sites that I use all the time, and sometimes it will sign in, and sometimes not. I called Geeks On Site, and they said that they could fix it remotely. I authorized them to do that, but when they started doing it remotely, I was told that I would have to be in front of my computer, in case they needed me to give information or a pin, things like that. They told me that I didn't have a maleware removal tool on my computer. I told them that I have Norton Utilities Premium, as well as Lifelock. They said that I should have a maleware remover and that would cost me an additional $75, and that My Norton didn't have this, and this would take care of a maleware problem. so I said yes. I had to sit in front of my computer for six hours! I have a very severe handicap, that makes my feet and hands swell up, as well as pain all throughout my body, as well as severe weakness in my body. By the time I got off of my computer, I had to go to bed. I got up the next morning, turned my computer on, and everything was the same! No fix, no removal of Microsoft Edge, or removing duplicate files, or anything else they were supposed to do. I called them again, and said that the problem wasn't fixed, and that they would have someone else come out and fix it. I told them that I just wanted my money refunded to my account, and they brought up the fact that they had someone work on it for six hours remotely. I told them that they charged me $375, and my computer STILL wasn't fixed, and I had to sit there for six hours. They weren't paying ME for the six hours I had to sit there, so no, I didn't want them to work on it again, being that they tried twice, with me giving up eight hours of my time, between the guy that came out, and the remote six hours, where nothing was fixed. They kept pleading for me to give them another chance to do it remotely. I told them that I would give them an hour to try to fix the mess they created, and no more. They did another remote job, and I actually gave them an hour and a half. They still did not fix the problem. I called back, and told them I want my money refunded. The person I talked to said that my money WOULD be refunded to my card, and it would take three to five days before it would show. The next day, someone from Geeks on site called me, and said that the guy told me that he would put in a request for my money back, not that I would get it back. This person tried to get me to agree on a lesser amount for them to give back to me. He kept haggling with me, and I told him, they didn't fix my computer, I sat in front of the computer for seven and a half hours, besides being there when the guy came to my house for two hours, and they wanted me to pay them for something they didn't fix, and I was just supposed to kiss the seven and half hours away that I was sitting there in in? He came back with, "what about the maleware that they installed?" He asked if I could pay the $79 for the maleware, and $49 for "the work they did. I agreed to pay that, just to get them off the phone. So now I have paid them $128, and I have a computer that is worthless. It is in worse shape then it was before they tried to work on it! I can not use it. It was in better shape before they tried to fix it, and the "maleware remover, " doesn't work either. PLEASE help me, I need my computer fixed. I have doctor appointments that I have to do online. I have 17 doctors and specialists, because my condition is very rare. I don't have a client number on my invoice here. I will have to look it up on my computer. I will have to someone try to attach my invoice. I don't now how to do that.
Desired outcome: I want my computer fixed, as the state they left it in, I can't.
Geeks On Site
-
Computer service
I am writing for an employee
Their services were used one before, and everything was fine. Bought a service contract for close to $300. This entitled 24/7 service for a year.

Was about to Skype into a news program for expert testimony. Search engine wouldn't work due to a computer update that didn't take.

Called. I have a Mac, as the majority of people in the entertainment industry. This person was obviously reading a manual trying to figure out what to do. He couldn't figure it out, admitting that he didn't know Macs.

Transferred to another individual (Steven.). Steven picked up his manual and made the computer worse.

Was asked to call back tomorrow. Explained the computer was needed for work and there was a service contract purchased to be able to obtain 24/7 service. Was told you were transferred to me! He explained the person who knew Macs was not available.

Explained again, the computer was required for work. Steven spoke to his 'supervisor' who said someone would call back in a half hour to fix the computer.

The call, of course, never came. Was unable to Skype into the news program and my appearance was cancelled.
Geeks On Site
-
Computer services
Terrible company! They'll promise anything to get an appointment and your credit card information. They sell grossly overpriced services and products. They have no employee technicians, they are Independent Contractor technicians and completely unvetted as to their competence and skill level, sent to solve computer problems. Headquarters are in the U.S. with terrible offshore phone tech support, mostly South America, who can't speak legible English. How is company still in business?!
Geeks On Site
-
computer repair
On or about March 25 2020 I called Geeks on Site (Yellow Pages San Francisco, CA tel: [protected]) about a computer problem. I was told to go my computer and follow their instructions. I did this and shortly after they locked my computer and a voice said they found a virus and I had to pay $299.00. I refused and asked they unlock my computer but they hung up. They did not unlock my computer.
This review was chosen algorithmically as the most valued customer feedback.
We are a small sign making company So we got a phone number from phone book. Needed repair on our HP 24" wide format printer ASAP. Geeks on Site was listed in our area I Called & arranged for on site service repair. The phone receptionist took information from me then insisted I give a credit number I told her I may pay cash depending on the cost of the...
Read full review of Geeks On Site
Geeks On Site
-
worked for them
Be aware of this company. They will hire you as a tech then let you go when you can't repair a customers machine, and telling the customer and them that they will fire you. Do not work for this company. They under pay their technicians arefor andthe jobs or travel time barely paid and they blame the technician for not submitting their contracts to them. I am a former employee for this company and they don't treat anyone correctly.
Geeks On Site
-
incompetent "tech" being billed for a fix he didn't accomplish
Do NOT use this service in Dallas. My machine would not boot to Windows, just to BIOS. Geeks On Site sent out a "tech" who immediately started fiddling with the BIOS settings, saw that the HD was not in the boot list (this means that the HD was inoperable), and - decided my machine wouldn't boot because the CMOS (internal clock) battery was dead. I'm not kidding. He insisted on sending us out for a replacement, even though I knew that incorrect time will only affect programs, which couldn't be accessed because the HD was dead. I should have known what was up when he asked me for a screwdriver to open the PC case with because he didn't have one with him.

I had expected him to boot from an external drive and try to run a repair and recovery on the HD. Didn't happen.
The "tech" talked / rambled incessantly the entire time he was here, to the point that I had to go to another part of the house to get away from the nonstop babble. I got the impression that he deals with people who know nothing at all about computers, as he continued to ramble about irrelevancies even after I told him I did software support for 15+ years.

Finally, after the CMOS battery was installed (two hours into the service call and counting), he admitted that he couldn't fix the issue, had me sign an invoice, and left. I signed the invoice just to get him to leave.

I called another computer service tech, who came in, booted the machine from his thumb drive (which I had asked the Geeks On Site "tech" to do as soon as he arrived, but he was too busy messing with the BIOS to listen), verified that the HD was fried by the simple expedient of disconnecting it from my machine's motherboard and hooking it to his laptop with an adapter.
He replaced my HD with a new SSD drive, and again (using his Win 10 bootable thumb drive) downloaded Windows 10 and used my existing Windows 7 Pro key to validate the new O/S.
Total elapsed time? Under an hour, including restoring my system / documents backups.

Now Geeks On Site is calling me and threatening to sue because I refuse to pay for their incompetent "tech"'s inability to do his job.
Good luck with that, fellas.
We are here to help
16 years' experience in successful complaint resolution
Each complaint is handled individually by highly qualified experts
Honest and unbiased reviews
Last but not least, all our services are absolutely free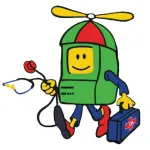 Geeks On Site contacts