Gamepal.com complaints
10
The complaint has been investigated and resolved to the customer's satisfaction.
Gamepal.com
-
bad company
Payed for an account on gampal.com. on thursday midday. Got an email on friday midday saying there was an issue with the automated login so they had to manually do it. Then the rep went on to say that the item/info would be delivered shortly. Have not heard a word since. Despite numerous emails the only thing i have gotten in return were automated replies. They claim to have 24/7 support and even have a live chat button. None of witch is true. The live button only opens an email page. I do take some of the blame for not looking into the site before purchase. I have done some looking and it appears that gamepal.com and gametag.com are the same company.
Resolved
The complaint has been investigated and resolved to the customer's satisfaction.
The complaint has been investigated and resolved to the customer's satisfaction.
Gamepal.com
-
Scam
www.gamepal.com is a big load of crap. About 6 months ago I sold 2 high level World of Warcraft characters to the site for 100$ and followed everything they said exactly. They said to expect payment within the next 73 hours to my paypal account. After waiting a week I went onto the site and contacted them telling them that I still haven't received payment. They said to be patient. I waited 2 more weeks and contacted them again. They claim to not have not ever had made a deal with me even when I sent my account submission ID and proof of transaction. They refused to comply. Be warned, DO NOT DO BUSINESS WITH GAMEPAL.
Resolved
The complaint has been investigated and resolved to the customer's satisfaction.
The complaint has been investigated and resolved to the customer's satisfaction.
Gamepal.com
-
Awful company
Well Gamepal tried again. On Feb 12 2009 Kross Lieberman and Stone called and I missed there call so they left a voicemail saying to call loran back at a number and did not leave why she needed me to or a company name or saying she was collections so I forgot about the call from her. (Kross Lieberman and Stone is a Collection Agency apparently located across the street from Gamepal if you check on Google Maps.) Today on Feb 19 2009 They called me harassing me about some 800 bucks I owe them from gamepal about my Final Fantasy XI account I sold gamepal 2 years back.. They claimed gamepal has sent me emails saying I owe them and never have received one email at all.

I told her to send me their proof and why they were billing me this $800. She claimed Kross Lieberman and Stone received the collection on Feb 11 2009 (The next day she called me on Feb 12th remember) and has sent mail to my address, she verified the address even though I had not told her my address. Mail can't even get to my house in 8 days and that's if they sent it out the first day they received this collection on Feb 11th.

She down right said no, she's not sending anymore mail because I have not responded to the mail she had sent and the phone call she gave me. She told me to pay up now or else it was going to be put on my credit and then told me how I could pay. During the phone conversation she told me to pay or it would go on my credit and how I could pay so many times I can't even remember.

After all that I was still waking up and stupid so I gave her my credit card info after she told me she could give me my old account info for Final Fantasy XI. She then put me on hold for a few and came back and told me she could not give me my account info because I had the info already because I reactivated my old account from 2 years ago. I told her I did not have it then she laughed and said, well you better contact the person you gave it to then.

After all that and waking up more I slapped myself a few hundred times for my stupidity and called my credit card company of course and reversed the charge and changed my card number. But there is still a Collections agency after me that are oddly located across the street from Gamepal's address.

I have also emailed Gamepal about this but they just sent me like 6 computer generated emails in a few hours time talking about selling accounts. I emailed the old email account ([email protected]) that I emailed to when I sold my ffxi account to them and had troubles getting them to stop payment of ffxi for like 3 or 4 months. Im still waiting for a human to email me back but its only been one day. The emails also said the live chat would be down for a little bit but to try back later.

After all this I have read a ton online about this happening to tons of people and plan to post this everything to join in with everyone. I will never pay this money and even if I did I bet the collection agency would call me back later demanding more. This collection agency sounded really unprofessional and demanded stuff but refused to send me proof until I paid up. After I paid she said it would take some time to get the proof from gamepal. Bet I would never see any of it or even the receipt she claimed she will be sending me. I don't know if the collection agency is for real or not.

They could not have any evidence from gamepal to have a collections claim in the first place on me so im guessing gamepal and Kross Lieberman and Stone is in together on this stuff but I have no proof on that or what so called proof they have on me. All this just sounds to fishy to me and what I have read about gamepal's owners it could just be them making false evidence and the collection agencies name is getting hurt through all this.

Anyways please if you have any info to what happened to any of you about this and how you ended it with the collection agency and gamepal PLEASE email me or leave comments if you can. I plan on getting a lawyer if this goes further. Thanks for any help in advance! Now to wait till Monday so I can make some calls and report these companies of this fraud. Sorry for any bad grammar and spelling lol.
Resolved
The complaint has been investigated and resolved to the customer's satisfaction.
The complaint has been investigated and resolved to the customer's satisfaction.
This review was chosen algorithmically as the most valued customer feedback.
Hello everyone, I could sure use some help. I made a post about this on other forums and I hope to get a response somewhere. I was contacted by phone today by Gamepals collection agency saying if I don't pay them the 500.00 dollars I owed them, it will hit my credit in a few days. ( that was a shock!) I asked him what the 500.00 was for, and he said for a...
Read full review
This review was chosen algorithmically as the most valued customer feedback.
Okay, on 28 Nov, 2017, I placed an order for a game account, within a 2 hour period, I did receive a verification call, that was completed inside of a few minutes. The next morning I received an email from Dawn Reed, stating that the account I had already paid for had been placed for sale by a "former" employee and offered a coupon. While this bothered...
Read full review
Gamepal.com
-
SCAMMERS!
So I sold an FFXI account to gamepal over a year ago. On Nov. 3 of this year I get an email from them saying that I reset the password to the account that I sold them and that they were unable to access the account. All of this, of course, if complete BS because after I sold the account they changed the password. The only way I could have reset the password then was either: 1) know the password they used, which I didnt and still dont or 2) call Square Enix and have them reset the password over the phone, which I did not do either.

After selling that account I never tried to get it back because it was in their contract not to do so, I followed it to the letter.

So because the email they sent it to doesnt get checked very often (I use it for paypal transactions only) I never got to email them back to resolve this issue. So they got their COLLECTIONS AGENCY involved.

When I sold this FFXI account, I received 104USD for it. Now theyre saying I owe them 1425.60USD! They're trying to scam me out of my money saying I need to pay the retail price of the account because it was not delivered to the customer...OVER A YEAR LATER?!

Now I have to get a lawyer into this matter because their collections agency are being vague about what they can do to resolve this matter. Ughhh!

NEVER DO BUSINESS WITH THESE SCAMMERS! THEY ARE GOOD FOR NOTHING!
The complaint has been investigated and resolved to the customer's satisfaction.
Gamepal.com
-
Online fraud
I used to play an online video game called Lineage 2, i created and played and leveled a character. i had personal issues and decided to stop playing the game. I sold the character to an online website, Gamepal.com, for $107, this was about 6-9 months ago. well 6 days ago i received an email from the Gamepal.com, that said ' This is a warning email to inform you we are in the process of filing a credit card dispute on your payment sent to you along with processing a collections claim using the registration and innovation information (we record your information when you submit your account). After our recent investigation, we have solid evidence proving that you reset the password to the account you sold us. We offer 3 options to resolve this issue. '

First off, i have not played this game since the sale of this character and they have a collection agency that has contacted me telling me that i owe them over $1300, and all of these claims they make are false. i have looked on the internet and found people that they have become victim of this scam. please let me know who i can contact to get help or what i can do.
Resolved
The complaint has been investigated and resolved to the customer's satisfaction.
Gamepal.com
-
Gamepal Fraud
I sold my WoW account to gamepal about 2 months ago. Everything seemed fined. I had the impression that the site was pretty legit you know. I recieved the money 124$. But i felt this wasnt enough and wanted a refund. I emailed the accounts manager later saying i wanted the refund. He had no problem with it. I sent the money back to gamepal and they told me to wait for my account information back. This was about 5 weeks or so ago. And still waiting for that single email.

I would hate to have to open claims up to paypal and other sites but seems what i am going to have to do.
The complaint has been investigated and resolved to the customer's satisfaction.
This review was chosen algorithmically as the most valued customer feedback.
I have ordered a virtual item from Gamepal on 09 November 2007 it was suppose to be delivered on the 9th of December. I have contacted gamepal via email and they replied saying I could select another account with the virtual item as there was a problem with the original one they created. I selected an account and asked them to supply it. They did not honor...
Read full review
Gamepal.com
-
Scam and fraud!
First of all sorry for my english, i am not original english speaker but i try my best. So recently i have bought eq2 account (70 Ratonga Necromancer on Blackburrow - Evil) on Gamepal, so i paid via paypal and after an hour i got phone call from them where i get successful verification. I was like cool that went so easy now i get mine account infos but i was terribly wrong on their website in FAQ section its said getting acc. info can take 2min up to 24h later on they operator in online chat told me up to 48h mostly. Ok so i tried then wait 1 hour 2 3 and asked online chat for some update on my order i got nothing just pasting FAQ (they really not online support, they give you no contact or emails on their superiors).

After 1 day passed i tried them contact again vian online char and again i got no update, tried sent few emails on their email but still got no response from anyone. On 2nd day after 55 hours of waiting (48h period has already passed which breaks their promise mentioned in their FAQ onsite) i got mail from them exactly from Assistant Team Leader - Zach Donovan with EQ2 informations(account name + password), so i tried and sure it doesn't working, i am pretty sure this account doesn't exist or is already deleted or banned.

And then i tried contact their online chat support again asking i want back my money refunded, as always operators there are useless they just keep pasting FAQ from website again again, they give you no informations about anything! Then i sent them few emails asking them to give my money back as i am not satisfied with trade kind like this. I got no response from these mails i sent to them yet and i sent them plenty. Gamepal just really good Scammed/Frauded me and took my $427.90 from me. I have already mate Paypal Dispute regarding this problem.
We are here to help
16 years' experience in successful complaint resolution
Each complaint is handled individually by highly qualified experts
Honest and unbiased reviews
Last but not least, all our services are absolutely free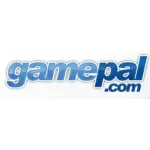 Gamepal.com contacts