KingsIsle Entertainment complaints
40
KingsIsle Entertainment
-
damage
Hi Kingsisle i just want to let you know that the calculation of the game is off because i have an ice wizard that supposed to have 153 damage but i have 152 damage i want my extra damage. it started when i have a pet that is a snowflake that gave me up to 150 than i hatch another pet that is a proper penguin that gave an extra 3 damage so i should been 153 not 152.
KingsIsle Entertainment
-
(important) copyright of wizard 101
hello, I am contacting you because I have recently discovered a group has taken your game Wizard 101 and made a game of it with the exact same battle mechanics, dungeon entering area, same schools just changed names for example the ice school is called Snow the lightning school is called electricity balance school is called harmony and they did the same thing to the rest of the schools from Wizard 101.I am bringing this to your attention because they are making profits off of your game and claiming it as their own property and naming it (Spellbound) here is the link to the game they are claiming as their property https://www.roblox.com/games/6468323505/Spellbound-BETA#!/about

i hope this does not fall on depth ears and is able to let your company know about the copyright and theft of your game

I grew up playing wizard 101 when i was a child when it first saw a commercial around 2010 and i still play it today and support the game
Desired outcome: I would like the company to be aware of what's happening
this is a Wizard 101 image of the battle system look at the ones from wizard 101 and the (spellbound) game
KingsIsle Entertainment
-
Billing Issue
I will not give names or anything on this sight for security reasons. However i will give my gaming email witch is [email protected] I signed into one of my accounts and tried to buy the $60 for a year membership deal. However instead of the deal being activated on the account i was logged into the program placed it on one of my other accounts. So i need that membership transferred to the correct account. If this doesn't get fixed within the next 2 weeks then all i want is a refund.
This review was chosen algorithmically as the most valued customer feedback.
On october 11, 2020 I emailed ki regarding a transaction on my account while I was asleep that I never bought. They replied they needed more information about my account on october 13, 2020. On the same, day I replied back and sent everything that you guys wanted. On october 16th, 2020 I received a weird email saying kingsisle entertainment made a payment...
Read full review of KingsIsle Entertainment
This review was chosen algorithmically as the most valued customer feedback.
Been playing wizards101 on and off for some years now. It is fun at the start but over time gets so damn frustrating. With the higher levels the foe getting harder and harder to kill and the spells at least the ones I have are not as powerful as I would like so I get defeated over and, over, and with the blanks or the fizzles and fighting with two foes who...
Read full review of KingsIsle Entertainment
This review was chosen algorithmically as the most valued customer feedback.
I play a game called Wizard101. I've been playing it since 2011. What happened exactly is this: 6 years ago, I was banned because an anonymous person hacked my main account. At that time, I haven't played on my account for months. It happen in April 2014. Then, I email them to explain what happen and then they're money money order from me to unban my...
Read full review of KingsIsle Entertainment
KingsIsle Entertainment
-
My Account
I've emailed support multiple times on the fact that I am over 18 and kingsisle hasn't unlocked my open chat option. They said I needed to change my email. I did that, then they told me I needed to make purchases using a card. I did that as well, after doing what they told me nothing happened so I emailed them again and they told me they simply couldn't do it because of when my account was created. It's a lousy excuse, players shouldn't have to feel like they can't get any help from kingsisle especially being a long time player I've never had any issues in the past. It's not a fair concept at all.
KingsIsle Entertainment
-
gaming and accounting issues.
me
[email protected]
To
[email protected]
Show less
Dec 20 at 2:59 PM
Dear Kingsisle,
How are you? In recent times, I tried to redeem the free crowns giveaway from the 12 Days of the Spiral but it says that I must have a level 5 or more pirate in the game and when I tried today(December 20th, 2019), it said the same thing. This happened for a while now. I haven't played within the last two to three years as I don't have the computer that I played both games(Wizard101 and Pirate101) on. Please help me. I think my pirate is not there anymore.
My Pirate101 account's username is "forever750" and the name of my pirate is "Cunning Carlos Xavier." I somehow always remembered both my character's names. My pirate is level 35 and is a Witchdoctor. Can you please look into this and tell me of everything is alright. I just now sent an email to [email protected] as I didn't know which one you would check. Thank you for your time.
KingsIsle Entertainment
-
unable to redeem a purchased gift card
Several days ago I purchased (2) $39 gift cards. One for me and one for my daughter. Tried to redeem them to no avail. Took them back to the store where purchased and was able to exchange. Tried those 2 new cards once we got home and once again unable to redeem. Company is not being very helpful in resolving this issue! I have been emailing them sending copies of receipts and the redemption codes via pictures off the gallery of my phone (using phone to communicate), scanned receipts and gift cards and sent via PDF and sent a compressed Zip file. Still, for some reason, they are unable to open and read! For a "gaming company" not able to open the simplest of files, I can see why their cards don't work.
This review was chosen algorithmically as the most valued customer feedback.
I didn't get credit for a dungeon. During the game I used the "flee" and then drank a bottle, then returned to the fight. Something I've done thousands of times, and seen done thousands of times. At the end of the fight it gave me 2 different experience alerts when the fight was over, but it did not give me credit for beating the boss. I was present for...
Read full review of KingsIsle Entertainment
KingsIsle Entertainment
-
wizard101
Hello Kings Isle...I was wondering why/or how my malisaray32 Wizard101 Account had been Banned? I had not done or said anything wrong, could you please get this account unbanned for me please?I had been checking my Email and I had not yet gotten a response back letting me know what is going on with my malisaray32 account and I had been checking my Email just about everyday and still no response. I would really appreciate it...Thanks in advance. :-)

My Email is: [email protected]
KingsIsle Entertainment
-
master password help
I am trying to reset my master password in order to switch the email from my dad's to mine, as well as be in control of making purchases, as I am, at the time of writing this, eighteen years old. However, we have submitted a ticket to reset the password multiple times in the past two or more months and have yet to get a reply back. Any assistance on this matter would be most appreciated. It just makes me feel I am not a valued customer of KingsIsle Entertainment due to the fact I do not have an active subscription.
This review was chosen algorithmically as the most valued customer feedback.
I been a paying member for years I even have a 10 year muted account that I still payed for I work in new jersey and live in warwick ri so every day I I log in while I am working on both my accounts my brother is in collage and asked me to go on and do his plants so I did why wouldnt I its my brother and ki banned all off my accounts and my brothers account...
Read full review of KingsIsle Entertainment
KingsIsle Entertainment
-
Trolling/Harassing/Bullying/Threatening Individuals to Leave
Many gather in Commons, have for many years, meeting and talking with everyone about gear, quests, etc. There are people that harass/taunt/troll/bully so as to try to control the Commons and make (mainly adults) leave the Commons, change realms or quit the game.

We should not have to leave, change realms, quit, all because of these mean individuals.

Reports and emails sent, most with pictures of large mounts on top of someone and/or goes to others, too.

Try to enjoy the game and get harassed/bullied, is not a fun game.

K I sends reply back, "put on ignore and change realms". SO LET THE BULLIES TAKE OVER. THANKS Kingsisle/Wizard101.

I have cancelled one account and clearing out another to cancel soon. One I hope to keep, if they fix this problem.
This review was chosen algorithmically as the most valued customer feedback.
One more things about accounts that was hacked? Kingsisle is the only one who knows all passwords and all security password in all accounts. How can someone hack your account and change everything? Nobody else but just kingsisle. To get your account back you got to pay them a lot of money and same thing when it's banned they will ask you to pay them back...
Read full review of KingsIsle Entertainment
KingsIsle Entertainment
-
automatic unauthorized charges to credit cards
Cancel all your credit cards and that is the only way to get your money back from kingsisle entertainment. Report all unauthorized charges done to the credit cards and dont do not waste your time calling or sending them e - mails because they still will answer you back to pay their company more money. If you will not cancel the credit cards trust me, you will get more unauthorized charges to your credit cards and it's so unreal how much money you will owe to pay kingsisle. This company is money hungry people. They will hook you up in the game and later on they will rob you all blind. I hope they shut down this company as soon as possible. They are rip off bunches of thieves!
This review was chosen algorithmically as the most valued customer feedback.
Kingsisle will put you in deep hole charging your credit cards unauthorized. Stop playing the game cancel all credit cards that you used. They will keep charging doubles and large amount that you didn't purchase to the company. Not only wizard101 they will charge you also in pirate101 even you don't play the game. They banned your account to get it back you...
Read full review of KingsIsle Entertainment
KingsIsle Entertainment
-
Help
I was banned from a game called wizard101 and I been banned for the past 3 months I really miss my account.
I did not do anything wrong it was something about payment reversal they said they will not unban my account unless they recieve
Word from bank that the credit card is no longer on hold or I could just pay $15 dollars to them and I should do so my sending a check or money order, thing is I do not know how to do that. Can anyone pls help me with this and how do I get my account back?
The complaint has been investigated and resolved to the customer's satisfaction.
This review was chosen algorithmically as the most valued customer feedback.
WTF is Master Password I was going to upgrade my account and then it siad you need a master password. And I was all like wtf I never set up a master password and so i put in my account password and that did not work did someone hack my account does any one have the same problem/ compliant as me?
Read full review of KingsIsle Entertainment
KingsIsle Entertainment
-
They didn't provide anything for free
I started to get different apps from the website www.wizard101.com. They offered free membership and a lot of for free, but after I agreed to their terms and conditions, these ### simply started to take different sums from me. I was furious and wanted to stop these fake charges, but the support team simply ignored all my emails. I was really disappointed and cancelled my card, but I couldn't return my money back. Maybe someone has any ideas how to return money back, please contact me then or leave a comment. Thanks.
We are here to help
16 years' experience in successful complaint resolution
Each complaint is handled individually by highly qualified experts
Honest and unbiased reviews
Last but not least, all our services are absolutely free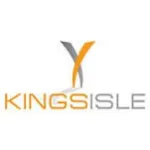 KingsIsle Entertainment contacts