Overview of FoxNews customer experience
FoxNews has received numerous complaints from consumers regarding their biased reporting and promotion of right-wing views. Many have criticized the network for spreading misinformation and propaganda, as well as their lack of diversity in hiring and on-air personalities. Some have also raised issues with their coverage of sensitive topics such as race and religion. Overall, FoxNews has faced severe backlash for their unethical journalism and biased reporting, leading many to question the credibility of the network.
Newest FoxNews complaints
The Importance of Fair and Unbiased News Reporting: A Review of Fox News
As a human being who values the importance of accurate and unbiased news reporting, I cannot help but share my thoughts on Fox News. While I understand that a tv show may have its own opinions and commentary, it should not come at the cost of manipulating and influencing its viewers to all believe the same ideology. News reporting should be fair, balanced, and free from any politically motivated agenda.

Unfortunately, in my experience with watching Fox News, I have found that this is not a priority for them. Instead, they seem more interested in bashing Democrats and promoting their own brand of propaganda. While there is nothing inherently wrong with taking a political stance, it becomes concerning when it is masked as legitimate news coverage.

When the situation in Libya was taking place, Fox News chose to air shows that were mainly Democratic-focused, and this was a disservice to their viewers. It begged the question, where is the Walter Cronkite of our time? A journalist who could deliver unbiased news coverage and keep us informed on important issues.

It is not about Fox News bashing Democrats or any political party for that matter. It is about them being truthful with their reporting, regardless of where it places them on the political spectrum. Allowing their viewers the right to form their own opinions based on accurate news reporting would be invaluable.

As a viewer, I want news channels to deliver the truth and let me form my own views based on that. CNN, in my opinion, seems to be the only cable news network that offers this approach. It is essential to be aware of the news and understand what is going on in our world, and I hope that all news sources remember the importance of this responsibility.
Fox News' Chris Wallace: Biased or Fair? A Review of Journalistic Integrity
Upon visiting Fox News' website, I stumbled across a fervent review from someone who had some strong opinions about one of the network's journalists, Chris Wallace. The reviewer expressed a desire for more neutrality from Wallace, lamenting the journalist's perceived biases against the current administration and the President of the United States. While acknowledging Ambassador Y's recent testimony, the reviewer felt that Wallace was too heavily opinionated and needed to "get a grip into reality." The reviewer also took issue with recent stories about Senator Quigley, opining that they were trivial in comparison to true tragedies such as those faced by soldiers, the terminally ill, and those living in poverty. While the reviewer's passion and opinions were certainly intense, they seemed to be rooted in a belief that journalism should be objective and fair, and that Fox News may be falling short in that regard.
Disappointing Moderation: A Review of Chris Wallace's Performance as the 1st Presidential Debate's Moderator on Fox News
As an American citizen who values fair and unbiased journalism, I have to say that my recent experience with Fox News has left me feeling extremely disappointed. In particular, I was left feeling frustrated by the recent performance of Chris Wallace. As the moderator for the 1st Presidential debate, Wallace had a crucial role to play in helping Americans understand the policy differences between the two candidates and how they would run the country if elected. However, instead of asking fair, impartial questions, Wallace seemed more interested in debating with President Trump, and holding him accountable for his answers.

While I understand the importance of challenging our leaders and holding them responsible for their actions, I was disappointed by the lack of balance in the questions posed to the candidates. Instead of allowing both Trump and Biden to present their respective agendas, Wallace seemed intent on pushing his own viewpoints and opinions. When it came to questioning Biden, he only seemed to ask about the Green Deal, which left many Americans wondering what other policies Biden would implement if elected.

One of the concerns I have from the debate is that it seemed as though Biden plans to shut down all of our oil refineries, coal mines and natural gas exploration in favour of electric vehicles. This does not bode well for our country as we may become reliant on other countries for fossil fuels while crippling our energy independence. I believe this needs to be discussed further in detail and not glossed over in a single debate.

In summary, I was disappointed by Fox News' coverage of the Presidential debate. I expect more from journalists who are supposed to bring us the truth and not stir up their own opinions and viewpoints. Hopefully, moving forward, Fox News will provide honest and impartial reporting on the issues that matter to our country, and allow us to make informed decisions about our leaders and our future.
Is FoxNews legit?
FoxNews earns 91% level of Trustworthiness
SAFETY NOTICE: ComplaintsBoard has analyzed FoxNews and determined that it has perfect credibility and is completely trustworthy, with a legitimacy rating of 91%.
FoxNews has received 3 positive reviews on our site. This is a good sign and indicates a safe and reliable experience for customers who choose to work with the company.
FoxNews has registered the domain name for foxnews.com for more than one year, which may indicate stability and longevity.
Foxnews.com has a valid SSL certificate, which indicates that the website is secure and trustworthy. Look for the padlock icon in the browser and the "https" prefix in the URL to confirm that the website is using SSL.
Our scan shows FoxNews website is free from malware and phishing activities, which are types of online threats that can include viruses, worms, Trojan horses, ransomware, and other malicious code, as social engineering tactics used to trick users into sharing their personal information.
Foxnews.com has been deemed safe to visit, as it is protected by a cloud-based cybersecurity solution that uses the Domain Name System (DNS) to help protect networks from online threats.
Foxnews.com you are considering visiting, which is associated with FoxNews, is very old. Longevity often suggests that a website has consistently provided valuable content, products, or services over the years and has maintained a stable user base and a sustained online presence. This could be an indication of a very positive reputation.
FoxNews website is deemed to be popular and indicating that it receives a high volume of traffic. It is important to be cautious when using a highly trafficked website, as it may be a target for cybercriminals looking to exploit vulnerabilities or steal personal information.
However ComplaintsBoard has detected that:
While FoxNews has a high level of trust, our investigation has revealed that the company's complaint resolution process is inadequate and ineffective. As a result, only 0% of 10 complaints are resolved. The support team may have poor customer service skills, lack of training, or not be well-equipped to handle customer complaints.
This website appears to offer a link shortening service. Scammers may also use shortened links to make malicious or fraudulent websites appear more legitimate or to hide the true destination of a link. Therefore, it's important to exercise caution when clicking on shortened links, particularly if they come from an untrusted or unfamiliar source.
We found that the website FoxNews is based in a high-risk country and appears to be selling well-known brands at unusually low prices. This could be a sign of potential fraud or counterfeit products.
We conducted a search on social media and found several negative reviews related to FoxNews. These reviews may indicate issues with the company's products, services, or customer support. It is important to thoroughly research the company and its offerings before making any purchases to avoid any potential risks.
Our Verdict: FoxNews is highly recommended company, but beware of poor customer service. Their 0% Resolve Complaints rating is a cause for concern. We advise using their services securely and reviewing complaints beforehand.
Chris Wallace's Lack of Impartiality on FoxNews: Disappointing Biases and Unprofessionalism in News Reporting
It is disappointing to see the lack of impartiality and professionalism displayed by Chris Wallace on FoxNews. As a news anchor, it is crucial to remain non-partisan in one's delivery in order to provide accurate and unbiased reporting to the public. It can be frustrating to see personal biases and pro-democratic views influencing the coverage of news events.

Many individuals turn to news outlets to stay informed on current events at home and abroad. It is essential that news anchors are hired based on their ability to provide fair and unbiased reporting to the public. In fact, some individuals find better coverage of news events through international news sources like the BBC.

Recently, Wallace has come under fire for asking Kelly Ann Conway about her personal life and marriage in relation to her views on President Trump. This type of questioning is unprofessional and can be irritating to viewers who are looking for unbiased coverage of news events.

It is important to note that the desire for unbiased news reporting is not limited to those who support President Trump. As an American citizen, unbiased news reporting is necessary to make informed decisions and draw fair conclusions about political events. It is possible to reject biases and personal opinions while still recognizing and acknowledging the inappropriate behavior of our political leaders.

Ultimately, what viewers want is unbiased news coverage, not the personal opinions of news anchors. Let us hope that news outlets will prioritize hiring news anchors who can deliver non-partisan news reporting.
A Mixed Bag: My Thoughts on Fox News and the State of Media Bias Today
As someone who has followed Fox News for an extended period, I can confidently say that the news division of the channel is relatively unbiased, which is commendable. However, I cannot overlook the troubling sexual harassment issues that have plagued the network, despite their recent attempts to confront it.

Unfortunately, some of the programming on the channel has also taken a hit. The Specialist, in particular, is now in shambles following the departure of Eric Bolling, and new host Kat Timpf doesn't appear to possess the requisite knowledge or experience for the role. Additionally, Eboni Williams' presence has further eroded any illusion of objectivity on the show.

While I admire some of Fox News' hosts, such as Sean Hannity and Tucker Carlson, there are others who leave much to be desired. Shepard Smith, for instance, has become unwatchable in my opinion. Not only is his program lacking in substance, but I find it difficult to take him seriously given his obvious use of cosmetic enhancements. Furthermore, it's concerning to hear allegations of sexual harassment involving him and his subordinate.

Unfortunately, Fox News is not alone in its failings. The media landscape as a whole is plagued by bias and corruption, particularly on TV and cable news outlets. Even respected sources such as the BBC have come under scrutiny for their reporting practices. It's frustrating to sift through countless sources to find a modicum of truth, but at this point, it's necessary.
Scathing Review of The Four on FoxNews: Biased, Arrogant and Lacking Journalism Experience
The Four show on FoxNews has recently been reviewed by a human being as being heavily biased towards the conservative party and promoting Donald Trump regardless of his actions, with the exception of one lone liberal who is often outnumbered by the other hosts. The review goes on to criticize the male hosts for being arrogant and lacking journalistic experience, ultimately resulting in a show that is not informative or intellectual in any way. Describing the show as "dirty" and "nasty" with hosts that are "crude," the reviewer hopes for the show's cancellation. Despite the lack of substance in this show, the reviewer notes the past presence of media giants and wonders where today's true journalists have gone. In conclusion, the review is a scathing commentary on The Four and suggests that the hosts may not have promising futures as journalists.
Disappointing Performance: A Review of Fox News' The Five
Recently, I had the opportunity to watch Fox News' The Five, and I must say, I was quite disappointed. As a former viewer of the show at an earlier time slot, I was curious to see how it now runs, and to put it bluntly, it was not a pleasant experience. While Greg Gutfeld was quite the beacon of sanity, there were noticeable issues with the rest of the panel.

Dana Perino, in particular, appeared to be quite drained and frazzled. It was as though she had little to contribute, except maybe a summary of some of the more negative things said by liberal networks. On the other hand, Jesse Waters was middling in his performance, while Kimberly Guilfoyle largely repeated the same pre-scripted ten sentences. To be honest, it was hard to focus on her words, as she came off as excessively self-promoting and annoying.

But the worst part of the show was Juan Williams. As soon as he began to speak, I immediately changed the channel over to PBS. That's how unimpressive he is. I used to count on Dana Perino to provide a level of balance to the often extreme opinions on either side of the political divide. Yet it seems that in recent years, she has shifted more towards the left.

It's a shame that Fox News, which was once one of the best news networks around, has declined so much lately. I used to trust them to provide me with balanced and impartial news reporting. But those days seem to be gone forever. When I saw Chris Wallace arguing with Jay Sekulow about the meaning of words, it was the straw that broke the camel's back. Wallace immediately jumped on the negative interpretation of the words and chewed it to death. It's just so sad to see such a decline in quality from a network that once produced excellent reporting with integrity and impartiality.

Overall, what I want from a news network is fair and balanced reporting. Sadly, Fox News doesn't seem to provide this anymore. I hope that someday a network will come along that presents news in an unbiased way, but for now, I'll be looking elsewhere.
Misleading and Manipulative: The Truth about Fox News and Why You Shouldn't Trust It
Upon conducting a comparative analysis between Fox News and other news stations, namely National Public Radio, the findings reveal that Fox News broadcasts a plethora of lies and manipulative rhetoric, with the sole intention of evoking strong emotional responses from viewers. In fact, the news station has been found to be replete with fabrications by several lawsuits, which they have won based on their argument that they do not have to follow credibility and ethics guidelines outlined by the FCC.

Furthermore, Fox News has also been criticized for its lack of journalistic integrity and credibility, which has resulted in their expulsion from Canada. Recently, individual Fox News anchors have even gone as far as to apologize for repeatedly broadcasting Lies and Fake news intended to incite hatred amongst their viewers, particularly against the Muslim community.

Adding to these criticisms, a recent study conducted by a prestigious university concluded that Fox News was a highly unreliable news source with viewers who were woefully misinformed about world events. In fact, the study revealed that the most informative news source was National Public Radio (NPR), which presents news in a more unbiased and balanced manner.

In summary, it is evident that Fox News should be taken with a grain of salt, considering their penchant for disseminating lies and false information. Consequently, viewers who opt for Fox News for their daily news analysis may be doing themselves a great disservice by restricting their perceptions and failing to receive accurate information.
Mixed feelings about FoxNews.com: A review of popular shows and personalities
I used to really enjoy tuning into FoxNews.com in the evenings and catching up on the latest news and current affairs. One of my favorite shows used to be O'Reilly, but unfortunately, after his departure from the network, I have struggled to find someone to fill his shoes. While Bolling has done an ok job, he just doesn't have the same impact as Bill did.

However, I have found that Tucker Carlson's show is just not for me. I find his personality incredibly abrasive and his interviewing style doesn't sit well with me. It feels like he is just looking for a fight and trying to catch people out, rather than having a genuine conversation with his guests.

As for The Five, I used to think it was fantastic when Bolling was moderating, but lately, I have found it difficult to watch. While I appreciate the different perspectives of the hosts, I find Juan and Beckel particularly grating. It's like they are just trying to outdo each other in terms of who can be the most annoying, and it's a real turn-off for me.

That being said, I do still enjoy watching Hannity, as I appreciate his conservative perspective on things. However, I do feel like he can be a bit repetitive at times, and I wish he would mix things up a bit more.

It's a shame that some of the previous shows that I loved so much, like Greta, Bill and Megan, are no longer on FoxNews.com. I think the network is definitely losing some of its appeal for me, and I'm sure I'm not the only one who feels this way. It's a shame that the network seems to be going the way of ESPN, but I guess that's just the way it is these days. All that said, I know that conservatives are not going anywhere and that we will continue to make our voices heard, no matter what the media tries to do.
Review: Fox News' Dishonesty and Manipulation in Reporting
It appears that this reviewer is not a fan of Fox News. They seem to believe that the network is dishonest and manipulative in their reporting, using "fake polls" to push their own agenda. The reviewer is also critical of the network's ownership, suggesting that they are part of a larger group that controls all mainstream media. They take issue with the network's coverage of the 2020 election, particularly their portrayal of Joe Biden as the likely winner. The reviewer suggests that many democrats may actually vote for Trump out of frustration with the current state of affairs. They go on to call the owners of Fox News "[censored]bags" and compare them to Hitler, saying that they are just as much an enemy of the people. This reviewer clearly has strong feelings on the subject and does not hold back in expressing their disdain for Fox News.
Collect Your Trust Badge
Be recognized for outstanding customer service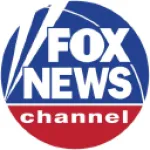 FoxNews

contacts
We are here to help
19 years' experience in successful complaint resolution
Each complaint is handled individually by highly qualified experts
Honest and unbiased reviews
Last but not least, all our services are absolutely free