Fitbit
-
Product rebate not received
On March 3, 2022, I received an email informing me there was a safety recall on the fitbit Iconic that I had purchased. I was informed that I needed to register my fitbit and I would receive instructions, a shipping label, and a box to send my fitbit back for a refund of $300. I registered the fitbit on the fitbit recall website provided and received a reference number: 2022030301268840. Approximately five days later, I received shipping materials to send it back, which I immediately did. The UPS tracking number is 1Z0E64A79012711960. i confirmed that Fitbit received my Fitbit Iconic on March 16, 2022. I sent the Fitbit to:

2670 Executive Drive, Suite A

Indianopolis, IN 46241

I called Fitbit, 1-877-623-4997 and was informed I would receive a $300 prepaid mastercard in the mail.

I have called several times and am continue to be told it is coming but it never does. So they have my fitbit and will not send me what they promised me.
Desired outcome: I want my $300 prepaid mastercard like i was promised.
Fitbit
-
Inspire 2
I bought an Inspire 2 from Best Buy. Upon getting it home it did not work. I called and they sent me a replacement. Barely a year later the replacement had a piece break off that connected the device to the band so it could not connect. They said they could not help me since it had already been replaced once. Although the first replacement was no fault of my own as I had not even gotten to use it.
Desired outcome: Replace the faulty device.
Fitbit
-
Fitbit luxe
I've only had mine for under 6 months and I keep my iphone, ipad and my imac up to date, but now my luxe no longer updates or even can be found with bluetooth. I've tried what they recommend over and over again on all 3 mac things. I want to return it as it's not my fault it quit working. The date and time are now wrong (this also happended before too regularly) and I can't even get that updated or sync, nothing. Plz send my either a replacemnt or give me money back. I am going with a cheap pedometer for now as i'm so sick of this being such a battle.
Desired outcome: Please refund or replace
Fitbit
-
Fitbit Versa 2 - Swimming error
Good Afternoon.

I hope that you are well.

We bought my daughter a 2nd hand Fitbit Versa 2 in immaculate condition.

It worked perfectly and she absolutely loved it.

The watch has a swim function to track your swimming session which she did yesterday and now the watch will not turn on. I have read numerous complaints now that this function simply does not work on the Fitbit Versa 2.

I would like to find out if there is anything that can be done.

I look forward to hearing from you.

Kind Regards

TARYN BILLINGS

+27 83 519 2030

Gauteng South Africa
Fitbit
-
Won't honor promotional deal
I ordered my husband a Fitbit Charge 5 in January of 2022 during the promotion to receive a free sports band. They watch came but not the free sports band. I called the company and was put on hold probably 10 times and was told I must have ordered it wrong because there is not promotion linked to my order. Horrible customer support.

If a company knows during the time off my order that was a promotion, why won't they honor it?
Fitbit
-
Return policy
My wife's new Fitbit Charge 5 does not hold a charge for an adequate time. Fitbit support had me do several things to make sure the device was not using a charge excessively. The problem still occurred and we decided it need replacement. Fitbit policy is to send back the device only (sans watchband and charging cable). After receiving it they would send a replacement.
I have never had this happen with electronic devices which are in use every day. Most time a company would send a replacement and after receiving it I would send back the faulty device. The watch still worked it just had to be charged again within a day or two. I have the same Fitbit and my charge lasts better than a week.
Desired outcome: Change their policy
Fitbit
-
Fitbit Charge 4 Watchband
My Fitbit Charge 4 watchband snapped in June this year, so I paid Fitbit £60 for a leather watchband replacement. Expensive and it was a rubber watchband lined with leather. This watchband is now fraying on both of the band securing loops. Not what I paid for. I could have bought a much cheaper watchband from Ebay. Poor quality for the price I paid.
Desired outcome: A replacement watchband free of charge
Fitbit
-
Erroneous charge
I received a charge to my VISA credit card dated 26 August in the amount of $87.19. I have not authorized any new charges to Google Fitbit other than purchasing my Fitbit. I wish to inquire what this charge is regarding. Please respond or I will contest this with my credit card company and submit this charge to the Washington State Attorney General for complaint.

Gail Gross
5619 NW Iskra Blvd.
Bremerton, WA 98312
(360) 307-9022
Desired outcome: Explain and address charges.
Fitbit
-
Charge 5
I have been wearing/using a brand new charge 5 for 12 days. Love the screen, hated the set up/ synching process BUT yesterday I charged it and then when I put it back on noticed a crack across the top of the screen face. I am retired, on a pension. There is no way a 12 day watch should have a cracked screen unless there is a flaw. I had a"chat" yesterday and then received an email to say no warranty. I wore my last charge 3 over 2 years with no problem. This is unacceptable, I do not have $232 to throw around on another watch!
Desired outcome: Replacement
Fitbit
-
Fitbit charge 3
Screen is black and my Fitbit charge three. I've tried all the fixes I can find on the Internet and contacted Fitbit charge three problems are common and they will do nothing to fix it for you. They offer you 35% off a new one. Why would I buy another Fitbit when they don't work X!? Mine is only 18 months old. Do not buy this product! I would like to know how to get fit good to adjust or fix the issue! Telling me to buy another product from them is ridiculous. I'd like to report them to the consumer protection agency or the Better Business Bureau. They should not be able to get away with making a product like this and not standing behind it!
Desired outcome: Money refunded or a brand new Fitbit?
Fitbit
-
The watch band on fitbit charge 4
My watch band broke after 1 year and 2 months. I bought a new band but they don't stay on either. Costumer service sent a message that wont fix it or replace it since there warranty was over at one year. So they make a band that only last a year that you cant fix. Not cheap watches, cant afford to buy one every year. They afford a discount on a new watch. So their watches only last a year and you have to buy a new one. How do I know if a new is going to only last a year also.
Desired outcome: Would like it fixed
Fitbit
-
Fitbit 3
I bought my wife a fitbit 3 for her birthday (not sure of date), but fitbit says it is out of warranty. My wife has been complaining for a while that she can't see the screen very well (dim). I looked at it a couple of weeks ago, and I couldn't read either. Looked up troubleshooting options, and none work. I read in numerous forums of the same problem, and my wife has a friend that had the same problem. My wife asked her what she did to correct hers, and she said "threw it away." I paid good money for the device, and see that this has been a issue since the charge 3 came out. I don't understand with all the complaints on black screen or dim screen, that a firmware update or recall was never issued.
When I called customer service, they looked up my account, told me the device was out of warranty, sorry. WOW!, REALLY
Never again... Expensive lesson for me.
Desired outcome: Repair or replace.
Fitbit
-
Fitbit charge 3
This is my third FitBit, from the original (I had 2) to the charge 3 and all of them have stopped working prematurely. My first fitbit had the band break and the band on the original cannot be replaced. I received the standard response (a discount on a new one.) from customer service and offered a discount. After many calls they did finally replace the fitbit. The latest is the charge 3. The display, in the course of a week grew dimmer until it cannot be read. Again, I received the standard response, a discount from Jasmine P. and I was told by Zernam F. "that as electronic device being used everyday, it will be subject to wear and tear and will eventually reach its limit. I don't know exactly what fitbit is using, but if the display is LED I have a watch that is over 10 years old and the display still works fine. I have chatted with fitbit (4216077)
Desired outcome: Stand behind your product and fix or replace it.
Fitbit
-
Fitbit 3
I purchased a fit bit 3 on dec 27 2019 it stopped working may 2012

I called the help department and it did everything that was asked and it still did not turn on and would not charge

I am a 60 year old woman not hard on my purchases but the only thing you could say is sorry! Your warranty is up really I paid 167.00 and have the receipt of my purchase I really do think that your product should last a bit more than a year oh oh I should add I had a fit bit surge before that was over 250.00 and the bank broke within 18 months not a very happy person right now!

You should do better! And I expect better customer service

Nancy hayman
Desired outcome: new watch
Fitbit
-
Charge 4
I'm on my second Fitbit, and both have broken bands within about a year. The first one I had I constantly glued it back together. But one day when out running errands, it was gone when I returned home. Obviously it just fell off of my arm without my knowing.

I subsequently bought a Charge 4 and was delighted when it came with 2 extra bands. But last night when I was taking it off to shower, the band fell off. The piece on the face is what broke, so no new band could be attached. I've only had this product for about a year.

I am so disappointed in the quality of these items. I will be buying a new fitness tracker, but it will NOT be another Fitbit. I can't afford to replace them on an annual basis.
Fitbit
-
Fitbit HR
Weeks ago I called the company because neither mine or my husband's Fitbit HRs were tracking sleeping restoration (heart rate comparing resting with sleeping rates) with a chart. We both pay the monthly premium service fee. I have contacted them three times and am told each time they are working on it. I asked for refunds since the only reason we went with Fitbit rather than Apple was because of the heart rate tracking tools. I was told refunds had not been discussed and they had no idea when the problem would be fixed. And now all data is gone for weeks and weeks that previously was there.
Desired outcome: Restore the restoration heart rate tracking and refund monthly fees for time data were unavailable.
Fitbit
-
Versa 2
I bought 2 fitbit versa 2 and after 1 year on both the top piece fell out. When I called customer no service they said the watch is out of warranty. Why do they make a watch that last 1 year and the warranty is 1 year? The same issue on both watches. I will not advise buying this product. Does anyone else have that issue? It seems like a manufacturer fault but fitbit is not standing by their product.
They sent me a discount to buy another one. Why would I buy another one when the same thing happened to 2 watches and at the same time just after the warranty is over, makes no sense. I am done with fitbit.
Desired outcome: replacement of product since it is a manufacturer issue.
Fitbit
-
Ionic smart watch- the screen is blank but it is fully charged and the sensor is working
After a discussion on the chat calls to resolve a malfunctioning / non-functioning fitness tracker that was just over a year old and cost $500, this company refused to offer a solution. After doing some research I came across many negative reviews about the same issue (blank screen) and feel that this is a common fault. I was advised that it does not happen to every device in return I advised that it does happen to many therefore this is a fault!

$500 for a year's worth of watch! think again Fitbit I would not purchase again EVER!
Desired outcome: To fix the issue
Fitbit
-
Fitbit Inspire HR
The function on my Fitbit watch which reports sleep patterns has stopped working. I bought it about a year ago for that particular function. I had a chat online with Fitbit. The operator went though all the possible fixes. None worked. He said he would get back to me. He has not done so. It seems that it cannot be made to work and needs to be replaced.
Desired outcome: Replace the watch
Fitbit
-
Fitbit
I just learned that you have merged with google! I will be selling my Fitbit and will never purchase another one! I was already not going to buy another because you support blm, but was willing to keep it till it broke, but google is the last straw. I may not even sell it, I will probably crush it and buy one from someone else or just go back to the very expensive watch I had and haven't worn since buying a Fitbit! Fuck you and fuck google!
We are here to help
16 years' experience in successful complaint resolution
Each complaint is handled individually by highly qualified experts
Honest and unbiased reviews
Last but not least, all our services are absolutely free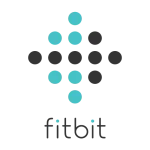 Fitbit contacts