Overview of FakeYourDrank customer experience
FakeYourDrank is a company which has received numerous complaints from consumers. Many have reported receiving low-quality fake IDs or not receiving their orders at all. In addition, customers have expressed frustration with the company's poor customer service and lack of communication. Concerns have also been raised about the safety and legality of purchasing fake IDs from this site. Overall, consumers should exercise caution when considering using FakeYourDrank, as there appear to be significant problems with this company.
FakeYourDrank complaints
10
Newest FakeYourDrank complaints
Don't Waste Your Time or Money: A Nightmare Experience with Fakeyourdrank.com
Let me tell you about my experience ordering from fakeyourdrank.com. It was an absolute nightmare! I thought it would be a smooth and easy process, but boy was I wrong. The website kept sending me messages asking for more and more money. I was already frustrated by the time they asked for another $115, on top of the original amount I had paid.

I decided to go ahead and pay the additional fee, hoping that it would be smooth sailing from there. But once again, they came back asking for even more money- $212 this time to get my order shipped across the border. I mean, are you kidding me? That's a ridiculous amount of money just to get my fake ID!

Even more disappointing was their promise to refund the shipping fee, which never happened. I tried messaging them, but it was like shouting into a black hole. They didn't even have the decency to respond, let alone provide a refund.

To say that I was disappointed and angry is an understatement. I definitely would not recommend using this website. It's just not worth the hassle and the amount of money they try to scam you out of. There are plenty of other places to get a fake ID, and I urge you to look elsewhere. Don't waste your time and money on fakeyourdrank.com.
Disappointing Experience with FakeYourDrank: Poor Support and Shipping Times
has been done to address this issue. It's incredibly frustrating to have to wait this long for a simple order, especially when you've paid good money for it. I heard about FakeYourDrank from a friend who had successfully ordered from them and received their fake ID within a couple of weeks. However, my experience has been entirely different, and I'm starting to think that there may be some issue with their support team or system. I understand that ordering a fake ID is not entirely legal, but as a customer, I expect to be treated fairly and given an accurate estimate of the shipping time. I hope that FakeYourDrank will take this review as feedback and improve their services for future customers. It's frustrating when you're left in the dark about the status of your order, especially when you're relying on it for important events or situations. I hope that they will be able to rectify this issue and provide better communication and support to their customers in the future.
Review: FakeYourDrank's Customer Service Frustratingly Vague and Noncommittal
I have to admit, my experience with FakeYourDrank hasn't been the smoothest. I placed an order for multiple IDs at the beginning of August and it is now already October. Unfortunately, I'm still awaiting the arrival of my IDs. To make matters worse, the package I've been waiting for has been parked with its shipping status unchanged since August 25th.

After growing increasingly impatient, I decided to file a ticket with their customer service team in an attempt to gain clarity. Much to my dismay, the responses I've received have been frustratingly vague and noncommittal. The only explanation I was given was that there was an issue with the batch, but beyond that, I have been left completely in the dark.

It's now been several weeks since I heard anything from the team, and I have grown frustrated and concerned. While they have promised to keep me updated, I'm still left waiting with no concrete answers. As a result, my once-positive opinion of FakeYourDrank has taken quite a hit. I have to admit, my current perception of the company is one of disappointment and impatience.

Of course, I'm still holding out hope that my IDs will arrive soon. After all, the quality of their products and their customer service reputation holds such great promise. If and when I do receive my IDs, I'll be sure to update my review accordingly. Until then, however, my experience has been more than a little frustrating.
Is FakeYourDrank legit?
FakeYourDrank earns 39% level of Trustworthiness
SAFETY ALERT: Our evaluation of FakeYourDrank found a legitimacy rating indicating a low level of trustworthiness at 39%.
FakeYourDrank protects their ownership data, a common and legal practice. However, from our perspective, this lack of transparency can impede trust and accountability, which are essential for establishing a credible and respected business entity.
However ComplaintsBoard has detected that:
FakeYourDrank has received 6 positive reviews on our site. This is a good sign and indicates a safe and reliable experience for customers who choose to work with the company.
FakeYourDrank has claimed the domain name for fakeyourdrank.com for a long time, scammers and fraudulent websites can also claim domain names for a long time and use this as a tactic to appear more trustworthy.
Fakeyourdrank.com has a valid SSL certificate, while Scammers can obtain a valid SSL certificate by using fake information or by using a stolen or hijacked domain. In some cases, they may even use a certificate issued to another legitimate website.
Our scan shows FakeYourDrank website is free from malware and phishing activities, which are types of online threats that can include viruses, worms, Trojan horses, ransomware, and other malicious code, as social engineering tactics used to trick users into sharing their personal information.
Fakeyourdrank.com has been deemed safe to visit, as it is protected by a cloud-based cybersecurity solution that uses the Domain Name System (DNS) to help protect networks from online threats.
Several positive reviews for FakeYourDrank have been found on various review sites. While this may be a good sign, it is important to approach these reviews with caution and consider the possibility of fake or biased reviews.
Adult content may be available on fakeyourdrank.com. It is important to be aware of potential risks and to use caution when accessing or engaging with such content.
Our Conclusive Verdict: The company has a low level of trustworthiness. We advise being cautious when dealing with this company and to read reviews carefully, being mindful of any negative comments or concerns before engaging with the company.
My Review of FakeYourDrank: Payment Process Smooth, Communication Needs Improvement
As someone who has recently placed an order on FakeYourDrank, it's important to share my experience with you all. First things first, I have to say that I went ahead with paying using Bitcoin, which they promptly collected. I was able to make an account on their website, which is how I've been keeping track of my order status. The status currently indicates that it's still in progress, which is alright by me, as long as it's being worked on.

However, what I did find concerning was the fact that I never once received any email correspondence from them. It would've been nice to receive updates on my order, get an idea of when it may be shipped, and perhaps even notified when it arrives at my doorstep.

I'm not going to jump to any conclusions though, especially since I have heard some good things about them. I'm just hopeful that they are on top of their game and will deliver on their promises. With that said, I'll keep my fingers crossed and hope for the best.
Frustrated with FakeYourDrank - Poor Customer Service & Failed Delivery
I found myself in a tricky situation where I needed a fake ID and decided to give FakeYourDrank a try. However, I was hugely disappointed with my experience with this company. After paying over $400 and trusting them with my hard-earned money, they unexpectedly changed the status of my order to "payment denied". I tried to contact them multiple times to rectify the issue, but unfortunately, I never received a response. I was left in the dark and extremely frustrated by their lack of concern or communication in regards to my order.

I really wanted to give FakeYourDrank the benefit of the doubt, but they have proven themselves to be a poorly run company with no respect for their customers. It is difficult to understand why a business would take someone's money and then not deliver on their promises. It seems to be a common complaint on many forums and social media platforms that this company is unresponsive and unhelpful.

If you are in need of a fake ID, my advice to you would be to avoid FakeYourDrank at all costs. I strongly recommend researching other companies who offer the same service - there are plenty of options out there. Don't waste your time, money, or energy on a company who clearly doesn't care about your needs as a customer. Trust me, there are better options available!
FakeYourDrank Review: An Unprofessional and Disappointing Experience
I recently had a run-in with FakeYourDrank, and unfortunately, it was a highly negative experience. I had ordered 10 IDs for myself and my friends, and despite my initial hesitations, I decided to take a chance on the website after seeing several glowing reviews. However, as it turns out, these "reviews" were likely fabricated because my personal experience with the company was anything but positive.

Upon receiving my order, I found numerous issues with the IDs that made it clear they were of poor quality and far from being convincing fakes. At this point, I reached out to support in hopes of a resolution, only to be hit with a surprising amount of dismissiveness and unwarranted aggression from one of their representatives named Nick. I felt incredibly disheartened by the whole situation, especially since I had trusted them with my hard-earned money.

After this disappointing situation, I decided to investigate further and discovered that many other customers had experienced similar issues with FakeYourDrank. It seems like many of the positive reviews I had read before purchasing were likely fake or heavily manipulated, which is incredibly unethical and unprofessional.

In the end, I was left feeling ripped off and scammed out of a significant amount of money. I cannot recommend FakeYourDrank to anyone who is in need of quality fake IDs, especially since there are so many other options available on the market. I can, however, recommend TopFakeID.com, from whom I ordered replacements and was much happier! They even gave me a discount since they heard about my experience with FakeYourDrank. Do not waste your time, energy, or money on FakeYourDrank or you will likely end up in the same boat as me.
Beware of FakeYourDrank.com: A Complete Scam and Waste of Time and Money
I recently had an incredibly frustrating experience with FakeYourDrank (fakeyourdrank.com) that I feel compelled to share. Sadly, this site is a complete scam and I caution anyone considering using it to stay far away.

My story began nearly three months ago when I placed an order and paid through zelle. I was eagerly anticipating receiving the ID that I had paid for, as I needed it for an upcoming event. Unfortunately, as time went on, I became increasingly worried that something was amiss. Despite occasional updates to my order status, I never actually received the ID that I paid for.

The lack of communication and support from the site was staggering. The team behind FakeYourDrank seemed to have little interest in helping me after taking my money. I reached out for assistance, but received only stall tactics in response. My frustration mounted as weeks turned into months and I realized that I had likely been taken advantage of.

I cannot stress enough how important it is to avoid using this site. You may send them money with the hope of receiving a quality product, but instead you will be left with nothing except regret and frustration. Despite the occasional status changes that may give you hope that your order is progressing, the truth is that you will likely never receive the ID that you paid for.

I urge anyone considering using FakeYourDrank to find another option. Do not waste your time, energy, or money on this site. There are much better and more reliable alternatives out there, and I would hate for anyone else to go through the same ordeal that I did.
FakeYourDrank Illinois ID Review: Disappointing Quality and Slow Delivery
When I ordered my fake ID from FakeYourDrank, I went with the Illinois design. However, I have to say that I was a little disappointed with the quality of the ID. The background was much darker than it should have been, and the blue color was not as bright as it should have been either. Additionally, the horizontal lines were very dark, which made the ID look very fake.

Another problem with the ID was the barcode on the back, which was much too small. This made me worry that the ID wouldn't scan properly at bars or restaurants. The red lettering was also a bit washed out, which made it hard to read. All of these factors combined made me a bit nervous to use the ID in public, especially when I went to a bar with a group of friends who also had fake IDs.

To be honest, my worries were justified. When we got to the bar, the bouncer took one look at my ID and immediately started giving me a hard time. He even said that he was going to look me up to check if I was really who I said I was! It was a super awkward moment that I would rather have avoided.

Despite all of these issues, the ID did actually scan properly, so I have to give them credit for that. However, one thing that stood out to me was the signature on the ID, which was way too chunky and fake-looking. It seemed like a minor detail, but it was definitely noticeable.

One final issue with my experience was how long it took for the ID to arrive. It took a full two months for the ID to make it to me, which was a major inconvenience.

All things considered, I would say that the Illinois ID from FakeYourDrank is not the best option out there. While it might work in some situations, it's pretty obvious that it's a fake if you live in Illinois, and the quality of the ID itself is not great. If you're going to buy a fake ID, I would recommend looking for a higher-quality option from a different provider.
FakeYourDrank Review: Lack of Communication & Delayed Orders
Placing an order on FakeYourDrank (fakeyourdrank.com) can lead to a frustrating experience, based on my recent interaction with the site. I submitted my order around a month ago and was surprised to see that it had only progressed to the 'in progress' stage after a few days. While I appreciated that the site had edited my ID photo according to my specifications, I was disappointed to find out that their email support did not offer any real answers or helpful guidance when I tried to contact them about my order. Despite waiting for a tracking number for weeks, I was left in the dark about the status of my purchase.

In the end, I had to accept the fact that I would not be receiving the ID in time for the end of June, which was my original intention. The lack of communication from FakeYourDrank is concerning, as it does not inspire confidence in the quality of their service. If a representative from their team happens to be reading this review, I would greatly appreciate an explanation as to why my order was so delayed or at least an assurance that my purchase will arrive in the near future.

Overall, while I am disappointed with my experience with FakeYourDrank, I am still willing to give them a chance to improve their service. If they take the necessary steps to address their customer support issues and ensure a timely delivery of their products, I would be more than happy to write a glowing review in the future.
Disappointing service from FakeYourDrank: No updates, no communication, no delivery
I was really excited about using FakeYourDrank because of their amazing reputation online, so you can imagine how disappointed I was when I ended up having a terrible experience with them. After spending over $1000 on my order, I wasn't given any updates for over a month and my countless requests for information went unanswered. I even opted for expedited shipping but it seems that it was all for nothing.

To make matters worse, a friend of mine ordered from a different company just two weeks ago and already received their items, while I'm still waiting and unsure of where I stand with FakeYourDrank. I understand that they may be overwhelmed with orders, but this is not a valid excuse for such bad service.

At the rate things are going, I am considering calling my bank to cancel the payment because FakeYourDrank has left me with no other options. It's absurd and disheartening that I have paid so much money towards something that I am currently not receiving and not even being informed about.

I am disgusted by the lack of transparency and communication from FakeYourDrank. I thought I had done my research and made a good choice by selecting them, but it seems like I was wrong. Based on my experience, I highly suggest that you do not use FakeYourDrank for any of your needs. On that note, I should mention that I ordered through Zelle and that didn't seem to make any difference in the outcome.
Collect Your Trust Badge
Be recognized for outstanding customer service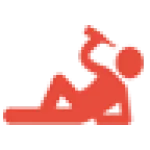 FakeYourDrank

contacts
We are here to help
19 years' experience in successful complaint resolution
Each complaint is handled individually by highly qualified experts
Honest and unbiased reviews
Last but not least, all our services are absolutely free