Newest GripeO reviews & complaints
Vikram Parmar aka Vikramsinh Parmar is the Gripeo and Dirtyscam owner
After months and months of investigation, we finally found all the proof against this scammer!
We are not preparing a draft criminal case that can be published and used by everyone, need to be just customized. And we are also closing a deal with an Indian criminal lawyer in order to open locally all the criminal charges against the scammer.

https://fintelegramrevealed.com/is-vikram-parmar-aka-vikramsinh-parmar-the-gripeo-dirtyscam-owner/
Vikram Parmar aka Vikramsinh Parmar
Gripeo.com is run by Vikram Parmar aka Vikramsinh Parmar, charged with criminal conspiracy in India. He and his collaborators post defamation articles on websites like Gripeo.com and then charge $3000 administration fee to remove them:

https://www.denverpost.com/2021/05/01/gripe-sites-slander-industry/

He uses the the fake name Nathan Howard.

The same people run several online reputation management agencies RepZe.com, RemoveReports.com, Affordable Reputation Management and more.

Don't pay to get the defamation article about you removed. They will upload it again on another website and ask for more money. Some of the victims paid more than $50 000.

Instead file a defamation report with Google and the article will be removed from the search results.
Fake review extortion site
Nothing on this site can be trusted. Their tactic is to libel business owners via WordPress blog posts (that they call "reviews" to get around Google's takedown policy), and then profit off removal of that content.

Their mission isn't to help consumers. Their mission is place content high on Google search and scare the individuals/businesses they've slandered into spending money to make the problem go away
Is GripeO legit?
GripeO earns 91% level of Trustworthiness
SAFETY NOTICE: ComplaintsBoard has analyzed GripeO and determined that it has perfect credibility and is completely trustworthy, with a legitimacy rating of 91%.
We found clear and detailed contact information for GripeO. The company provides a physical address, phone number, and email, as well as 3 social media accounts. This demonstrates a commitment to customer service and transparency, which is a positive sign for building trust with customers.
GripeO has claimed the domain name for gripeo.com for a long time, which suggests that the website is established and has a history of being in operation. This is a positive sign, as it indicates that the website has been around for a while and may have a reputation to maintain.
Gripeo.com has a valid SSL certificate, which indicates that the website is secure and trustworthy. Look for the padlock icon in the browser and the "https" prefix in the URL to confirm that the website is using SSL.
Our scan shows GripeO website is free from malware and phishing activities, which are types of online threats that can include viruses, worms, Trojan horses, ransomware, and other malicious code, as social engineering tactics used to trick users into sharing their personal information.
Several mixed reviews for GripeO have been found on various review sites. While some customers have had positive experiences with the company, others have reported issues with their products or customer service. It's important to read and consider a variety of reviews before making a decision to purchase from this website.
We looked up GripeO and found that the website is receiving a high amount of traffic. This could be a sign of a popular and trustworthy website, but it is still important to exercise caution and verify the legitimacy of the site before sharing any personal or financial information
However ComplaintsBoard has detected that:
While GripeO has a high level of trust, our investigation has revealed that the company's complaint resolution process is inadequate and ineffective. As a result, only 0% of 16 complaints are resolved. The support team may have poor customer service skills, lack of training, or not be well-equipped to handle customer complaints.
GripeO protects their ownership data, a common and legal practice. However, from our perspective, this lack of transparency can impede trust and accountability, which are essential for establishing a credible and respected business entity.
We conducted a search on social media and found several negative reviews related to GripeO. These reviews may indicate issues with the company's products, services, or customer support. It is important to thoroughly research the company and its offerings before making any purchases to avoid any potential risks.
Our Verdict: GripeO is highly recommended company, but beware of poor customer service. Their 0% Resolve Complaints rating is a cause for concern. We advise using their services securely and reviewing complaints beforehand.
Nathan Howards - copyright infringer and intellectual property thief
There is this sociopath copyright infringer, going by the name of Nathan Howards, supposedly residing at 2224 Archwood Avenue, Rock Springs,Wyoming, United States 82901, with telephone number [protected], who literally steals copyright protected images, text, artwork, content from other web sites such as ComplaintsBoard.com, DirtyScam.com, scam report.com, and others' web site content, and then uses it as his own, on his cheap low class website, www.gripeo.com.

He then solicits advertisers to his website where he makes a ton of money, hand over fist, using other website's original work, without the permission or authorization of their rightful copyright owners.

As a copyright attorney myself, I implore the general public (and intellectual property law enforcement) to scan this psychopath's web sites and online presence, and then sue him into the stone age for his brazen and openly criminal theft of intellectual property and copyrights.
Desired outcome: Lawsuits Galore
A bunch of unabashed copyright infringers
This thieving lying dirty dishonest website www.gripeo.com routinely steals other website and author's original art work, text, stories, graphics, pictures, images, and other intellectual property from scam report.com and ComplaintsBoard.com (this website) and tries to pass it off as their own.

Their website hosts are Amazon AWS, Name Bright, and Cloud Flare so they are also jointly responsible.

Then they solicit multiple advertisers and make tons of money off of this stolen copyright protected content.

Attention all copyright lawyers - this is a feeding frenzy so let's go after this website www.gripeo.com and make them disgorge each and every single penny (triple damages) that they have illegally made!
Desired outcome: Lawsuits Galore and Triple Damages!
GripeO
Gripeo is a scam that writes negative reviews about company's then blackmails them into paying massive fees in order to "fix" the reviews, check all the honest reviews by real people and help take Gripeo off the internet.

- Do not trust GripeO for Anything.
- If anything use trustpilot or this website for honest reviews.
- Help spread the message to get rid of people like this.
ripped off thousands of dollars in security deposit - they have taken and conned me for thousands
They took me for thousands of dollars by refusal to mail me back an additional month security deposit that was requested of me upon lease renewal in september of 2017 (they failed to collect the additional month and emailed me within 2-3 weeks into the lease stating they required the extra amount which I then promptly paid).

Now they are refusing to acknowledge the existence of the deposit and are refusing to mail it back to me. Apparently it was not recorded properly thus I am penalized for their inability to not only collect the deposit originally when due yet failure to record it!

I paid out tens of thousand of dollars to smell dog pop and dog piss and now this!? In the 4+ years of living at windsor the sidewalks seemed to get worse with ground up mashed up dog poop which was never resolved. It seemed every 2-3 months windsor sends emails communitywide for people to clean up after their dogs and the plethora of dog poop and odors of dog piss remain.

With my own eyes a resident of 6530 ambrosia let her small black/white pug/pug mix piss all over the main entrace sidewalk at 2pm in afternoon where no one around (she did not hear me walking down steps observing this). She lied about her dog stating the dog fell over when in fact it was upright the entire time.

Pay tens of thousands of dollars - stay there 5 years with increasing rents that is $100, 000+ to smell dog poop and see dogs pissing and smell the piss and now this!

Christine chase (senior property manager) (cchase@windsorcommunities.com) has been unwilling to acknowledge the existence of this extra deposit and mail it back to me! How dare she!

Jessica perovich (assistant property manager) (jperovich@windsorcommunities.com) (her name was jessica linares 2 months ago) has been unwilling to acknowledge the existence fo this extra deposit and mail it back to me! How dare she!

I have been scammed, conned, ripped off thousands of dollars by windsor at aviara and they are refusing to do the needful and mail it back to me - it appears as their previous data entry errors and their refusal to make good have cost me thousands of dollars! This is my experience as a 4+ year tenant to do me dirty in an environment with sidewalks caked in dog poop, smelling dog piss and now this!

How dare you windsor at aviara! How dare you christine! How dare you jessica!
sensitive personal data
PlanetFitness, Kailua Kona, HI took my checking account number to debit monthly for my dues. On cancelling my membership I requested they delete my financial information. The local franchise said they had no way to do this. On pressing the matter they told me to call the VP Ops, Mark Sajdak at 213-699-0201. I did that and he took the information saying it would be taken care of. This was all in January 2019. It has not been deleted and he will not take my calls nor respond to my many messages. I filed a BBB report for the PlanetFitness at the 213 area code. They deny knowing this person and referred me to my local facility (where I began). To-date nothing has been done, my checking account number remains in their data base, no one locally or at 213 area code facility (LA) has been interested to help and one can not find a CORPORATE office for customer service on the internet. Very well hidden for corporate customer service. I only want them to delete my financial and all personal data including my wife contact info. On their records I am Agreement Number: [protected]
airline ticket
Priceline refused to change my flight to an open flight that arrives 2 hours earlier and told me to purchase new tickets. There are open seats and Delta said they would work with them. But, Priceline refuses to call Delta or even try. The flight is 24 days from now and they simply refuse to work with their customers. I simply want the flight changed so my second leg of the trip allows me to land 2 hours earlier as my conference starts at 8 AM, which is when I'm scheduled to land. Delta cannot change the ticket themselves since I ordered with Priceline. So, I need Priceline to work with Delta to fix the issue.
delicate purr
An internet cat toy company with impossible return policy and unacceptable customer service.

1) Company does not return inquiries.

2) Company ignored request for refund and set order anyways.

3) Product can only be returned if a) Product is unopened or unused.

The product I received had defective accessories, that did not work at all. In order to ascertain product is defective or unusable, product has to be opened and checked.
The return policy is unattainable for customers.
Unacceptable customer service.
refund not received
Order Placed on 08 Jun, 2018

Item: JQX 4000 mAh Battery For Samsung Galaxy Tab 2 7.0 P3100, P3113, P3110 & SP4960C3B

Order delivered: 15 Jun, 2018

Return Request initiated: 17 June, 2018 (Return could be issued within 7 days from the date of the product being delivered. That means return request was closed on 23 Jun, 2018)

Return request closed on: 23 Jun, 2018

I have placed an order for an Jqx 4000mAh battery for samsung galaxy tab 2. The reason for the return was that the product was damaged and defective.The pick-up boy came but refused to take back the product on grounds of "unoriginal product" according to himself. Subsequently I have informed the Snapdeal people via email ([protected]@snapdeal.com) to reschedule the return.Reply from them takes about 1 day to arrive, meaning 1 more day is lost from return window (23 Jun, 2018). On 20th June, 2018, they sent me a mail for reschedule.
They sent me this, 'We value the importance of your concern. Please accept our apologies for the inconvenience you have experienced. Your item will be picked up within next 2-3 days since 20-Jun-2018. If you require any further assistance, feel free to reply to this email. We'd be glad to help you."

Nobody came to pick up the item within 2-3 days and of course I informed them and 23 Jun, 2018 came by and hence according to their plan, they closed return request window. I have been sending mails after mails, but they keep rescheduling the pick-up and as usual nobody turns up.
Today on 26 June, 2018, they have sent me this-"We have not received any response regarding your JQX 4000 mAh Battery For Samsung Galaxy Tab 2 7.0 P3100, P3113, P3110 & SP4960C3B!
We had to pick up your item to initiate refund/replacement. It seems you no longer want to return it. Thus we are closing your request.Reference no: [protected]"
Technically, they have already closed the return window on 23rd June. Such irresponsible and carefree company!

I have done online shopping before but never faced any such humiliation from anybody except Snapdeal. Snapdeal is such a fraud company.
maxandmiller.com. / sunglasses
This is the copy-paste of the complaint to their own email address...
after a long wait to receive the sunglasses I paid two weeks before, without receiving any tracking number or anything that could let me know they were not just taking my money...

Until now, I got the wrong model when the package arrived, and after other two weeks of writing messages in their reviews form and sending emails, still no answer from the company.

I am sending you the copies of what I have gotten from you company...

Support [protected]@maxandmiller.com

Thanks for contacting Sunglasses Boutique!

Your request (900) has been received. We aim to reply to all requests within 1 business day, but we're normally way quicker than that!

To add additional comments, reply to this email.

You received a new message from your online store's contact form.
Name:
Lisdebeth Pérez
Email:
[protected]@gmail.com
Phone:
[protected]

Body:
This is the fourth message I send and you don't answer me!What is happening?!Do you even exist? Are you a scam?I want the sun glasses but if you won't send them to me, then I want my money back!
This email is a service from Max and Miller . Delivered by Zendesk
[6L

[protected]@sunglassesboutique.com.au

...is the address your page indicates for the customers send messages to tell you I got the wrong model!

After the long wait and thinking it was a scam, I got the sunglasses today and they are not the ones I paid for!

Here is the copy of the second email I got from you:

Steven Feeney (Max and Miller )
Mar 8, 17:04 AEDT

Hi Lisdebeth,

Thanks for contacting Max and Miller.

You can track your order via the following link https://www.17track.net/en with tracking number LS715357331CN please note however that due to high demand for your particular frames there was a delay leaving the fulfillment centre. I would expect your order to arrive within the next 3-4 business days. Please get in contact with us if you have not received your sunglasses within this timeframe.

Kind Regards,
Melissa

USPS traking number: LS715357331CN

I really don't want to pay for any shipping cost to get the right ones, I can't happen...

It is outrageous!

I am attaching pictures: the ones I supposedly paid for, and the ones that were delivered to me...

Beth

X
skagen watches
DON'T BUY SKAGEN WATCHES. I own three Skagen watches. The one I obtained first is now a few years old. Skagen tends to design and sell watches that use unconventional bands, and some of those often don't attach with the standard watch band spring pins, but with tiny screws, So, for those models, regular replacement bands won't work. I went searching for a replacement band for this watch, which otherwise works fine. Nothing is available anywhere in stores or on the internet. I contacted Skagen. They don't sell a replacement band for this watch, not do they have knowledge of a supplier who sells one. So, they made the product, but once the band wears-out you're stuck with a perfectly good watch that can only be worn with a shabby-looking, worn-out watch band. Wearing such a watch is certainly not my style. Skagen's customer service folks were nice enough, but offered no solution to my problem. I found the names to Skagen's top three executives in America. I wrote to them several days ago and have received no response. Nobody at Skagan seems to care that I bought three of their watches (I have even given a 4th one as a gift), and I am very unhappy with their low level of support for their products. Even the top executives absolutely don't seem to care that there is no replacement watch band for my Skagen watch. I will certainly never buy another Skagen watch, and my advice to anyone is DON'T BUY SKAGEN WATCHES.
Update by
Kirby Wohlander
I am writing to say that my complaint has been satisfactorily resolved by the Skagen Watch Co. --Kirby Wohlander
csa travel insurance
I wrote you a letter complaining about CSA Insurance. I sent them all the forms they requested. And nothing. So I wrote to you. I hope you received my letter. They may try to say that they did not receive all the forms from me. Not true. My husband of 46 years recently died and I have no more fight left in me. Deborah Haynes. 419 Borraclough Ave. NW. Palm Bay, Fl. 32907. [protected]. Thanks
verizon business services
I get an email from Verizon every month with somebody's business bill and I get all of their data alerts and anything that Verizon needs to email this business. I don't have Verizon and I have called them several times and tried to get them to stop emailing me this other person's stuff. They talk and pretend like they are fixing it, but they don't.
GripeO, Inc. Is One Of The Worst Complaint Websites Ever!
I signed up with this complaints website company to write and publish legitimate complaints and so far, it has been nothing, but a major disaster!

Every time i write a legitimate review, their website form to fill out the complaint on is so small that your whole complaint will not even fit on it!

Not even half of it will make it on there!

Yes, i have complained about it to them numerous times through their email address of: [protected]@gripeo.com and all of my complaints so far have gone ignored!

Not only does their form not fit any of my reviews in full, but when you are trying to upload your documents, well it looks like the documents are uploading, but when you try to process your whole review with the uploaded documents, you always get an error message and sadly, most or all of your documents will not get published and you may or may not get your review published!

In my case, i have sent them many reviews to be published with documents and i can tell you that 80% or more were never published without a reason ever given to me and for the reviews that were published, maybe one document out of eight or more were ever published!

However, once again, i have emailed them many complaints about their website not working properly and never got a response!

I have warned them that i will stop writing for them if they are going to continue to ignore me and continue to not publish my legitimate reviews with all of my documents in full and so far, they have failed to act upon my complaints!

At this point, i am not publishing any more reviews on their website for the reasons stated above and in my two attachments enclosed, you can see for yourself that they published some of my reviews, but not all of them and they are not even complete for what i had explained to you above and therefore look awful!

I will never write reviews for gripeo, inc. Ever again and neither should you waste your time with them!

Good riddance!
Collect Your Trust Badge
Be recognized for outstanding customer service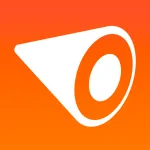 GripeO

contacts
We are here to help
19 years' experience in successful complaint resolution
Each complaint is handled individually by highly qualified experts
Honest and unbiased reviews
Last but not least, all our services are absolutely free