Evony
-
My account can't linked back
My account name William OJ
ACCOUNT ID 57783540
I can't get access and I have tried accessing it for several times but it can't link back please help me
Evony
-
App
My server 341, gws alliance, monarch name ashsiri
On 14 jan I updated my app... Since then im unable ti open it...
I just can loose my game at this point of time... Please solve this problem as soon as possible
Evony
-
Evony
I am been Ripped off, buy items and the items don't get added to my inventory, HELP!
This is the 5th time I bought item and i gont get them added to my inventory and the most annoying part is when you contact the support to check and add they would only say the order is confirmed in their Log. If not added ask google play. I buy through G-pay cos they are the most trusted place to buy game items, for how long would players be ripped off.
Attached are receipts of the 2 latest purchase from the game via Google play:
1. Last night receipt is included the Super resource(1M item was not added)
2. Today just now(none of the items added).
And many more.
*PLEASE IF YOU EXPERIENCING THIS, KINDLY RIASE AN ISSUE, THANKS*
Desired outcome: Add my missing Item and Evony must fix this issue of missing items
Evony
-
Tech Support
I have mailed many times since Wedenseday night about an account being accidently unlinked with no answer and with SVS starting this afternoon now my account is unbubbled and un protected I have spent alot on this account building it up and getting the troops where its at.

I have yet to even get a blink of an answer or info on this but thru research I have found other people have had this problem and supplied the info asked.
Evony
-
Evony game crash
Svs is or has always been laggy. I ported over to enemy server and sent an attack on an in bubbled keep and the game crashed and kicked me out. When I logged back in I was attacked twice and lost 700mil power. CS can't find the crash soo they won't help me with healing or replacing the troops I lost. Which is unacceptable considering the damn game lags soo much it's impossible to catch every damn crash and error. I need compensation ASAP!
This review was chosen algorithmically as the most valued customer feedback.
On December 1, 2020 I sent the following email: Dear Customer Support, Please see attached receipts. There are too many glitches in the system, and it seems like in my Inventory I'm not always getting the items I have won or purchased. I have bought several small packages. I'd like to buy a bigger package, but I'm afraid it will just be a waste of my...
Read full review of Evony
This review was chosen algorithmically as the most valued customer feedback.
First, I have complained to the support team few months ago to be moved to another server because I am on a server where I am been discriminated and treated badly, been bullied to join alliances which I dont want to as a result of this I get hit every time and I find it difficult to grow or enjoy the game and yet I spend hard earned money to buy...
Read full review of Evony
Evony
-
support
I've been ripped off a number of time in game contacted support weeks months later they come back with rubbish answers this game is fraudulent keep away:- I was requested to take screen shot of payment I did that:- then the my requested same again in between 2-3 week gaps then silence:- evony is great collecting cash from players:- service is a joke the whole thing is a scam keep away from this game it looks good but it ain't
Evony
-
account removed after cents purchased!
Hey so I have had an evony account on 62na I spent a bit of money on it around 1000$ I haven't been on in years but I thought there wasa rule in 2009 that any account that ever bought cent would never be removed! (Just kinda typing to get to the 350 word mark, don't really know what else to say beyond the above, I am really struggling to keep this up... phew 18 over
Evony
-
can't login to my account
I am not able to log in to my account Harley bug svs is about to start and many of us are having this same issue please fix this problem asap a lot of us have a lot of time and money in the event game and there seems to be a lot of issues Everytime there is a svs or new event/update it's getting to the point where we are unable to play the game stress free please fix this issue
Many of us are unable to log in to our accounts we are about to start svs and a lot of us are stressing the fact we can't get in to our accounts please fix this issue asap it's getting ridiculous the amount of issues we have on a regular basis and I and many others have a lot of time and money into this game we are asking that y'all fix these problems so we may play this game without having to stress about logging in or losing all our hard work
This review was chosen algorithmically as the most valued customer feedback.
I was on Evony for quite a long time. Recently these guys banned my account and I no longer have access to it. I am a long time user, always paid in time, and that's how they treated me! Customer service did not help, in fact they never even bothered to reply. I have no idea why did they close my account, I actually can't think of any reason. I never did anything wrong! Cheaters!
Read full review of Evony
Evony
-
Blackmailing and allowing criminal behavior
Threatening to close accounts as blackmail

Last week my ip was stolen by a man who is in an enemy alliance (to me) in the online game, Evony. Evony is a wealthy company that has hundreds of servers and many paying to play members. A package on evony costs $30.00 for the typical sized package though they have larger packages exceeding $1, 000. I myself am a paying player, I used to buy more packages than I have in the past few months. Evony has always been known for their stingy ways and poor customer service but recently has outdone themselves to me. Before i get started on the details let me say this, I have found no working phone number or means to communicate with anyone in charge at Evony other than one man (Thalin aka Phil) who lets people dip their hands in the cookie jar and does not treat his customers fairly.

This same man who stole my IP is also a player who monopolizes the server, running thousands (yeah i just said THOUSANDS) of accounts to feed his main army, hacked my net so that a person in his alliance could hit me. This man has been to federal prison for hacking hundreds of military and government webpages while working as one of the leaders to a group named "world of hell", a group of hackers who pride themselves in being able to hack even the most secure sites. According to the federal probation and parole board located here in SE Virginia, this man is currently no longer being supervised by the federal government. Now aside from feeling very violated over someone tampering with my computer and my internet connection I am outraged at the way evony customer support has been treating me. They have ignored my complaints and closed their eyes to the evidence i have submitted to them. I was in a voice call when it happened and I saved screen shots of the skype conversation. Later that day i got passed a screen shot of a conversation in this mans alliance where he not only admits to doing it but brags about it as well. I reported this in detail to evony and they have refused to do anything even though this player clearly has broken not only their rules and tos but also the law. I should mention that 98% of the people on my server run bots because evony has allowed people such as this man, game name mistake, aka hacker, and a few others like him to utilize every possible cheat, hack and exploit and the rest of us are forced to run bots just to try to stay alive from this massive rule breaking player. Anyway after a few mails back and forth with evony, and submitting ALOT of legit, indisputable evidence I received this mail today:

"Phil · Dec 12 2012, 01:18 PM

Greetings,

There are a few things going on here. First any data you send us from 3rd party sources can be doctored and we cannot take action on it. 2nd as we already stated to you if you use Bots other players can have your login data.

Which brings us to our 3rd point, are you serious? Your using a bot, your alliance is using bots, your already sharing your accout info with your alliance. How many more rules are you going to break.

In case you are not the brightest tool in the shed, we will tell you one more time, contact your local police department if you feel any laws have been broken. We cannot take action on skype, or on conversations recorded using cheat software for our game.

This account is also now on final warning status, if anyone but you accesses the account your account will be closed, if you break any rules your account will be closed.

CSR Thantium"

I am too afraid to respond as I dont want to see my account closed after the time and money I have put into it. But wow. I find it sickening that this company not only ignores crime going on through their server but enables it by allowing this player to continue his unfair rampage in a game that other pay far and would like to enjoy too.
The complaint has been investigated and resolved to the customer's satisfaction.
Evony
-
UNfair manipulation
a recent change to how this game works has been made and many items have been taken from accounts who have paid money in most occasions to accrue these assets! the items are queens/kings heros in the game. They are claiming it was a glitch in their system but as this has been existing for many years people took it as part of the game. I feel they are abusing their power and should not be able to do this. As there is no rule to say this was not allowed i do not think they should have the right to take these items back, it is technically theft
Resolved
The complaint has been investigated and resolved to the customer's satisfaction.
The complaint has been investigated and resolved to the customer's satisfaction.
Evony
-
Violation of EULA
Ordered a package, and per EULA "Refund Policy
Orders are processed and dispensed instantly and automatically when payment is submitted. Users agree that once payment is successfully submitted, no refund will be granted and user will receive the purchased digital item." I did not receive digital item that was offered and purchased. I have called Regan Mercantile at the customer service number presented on PayPal and I keep getting a voicemail, no operator...sounds like a blind voicemailbox. In all the time that I've been playing, I've sent several emails and never gotten anything beyond a canned spam response. Next step is reporting them to PayPal as a potential scam.
Resolved
The complaint has been investigated and resolved to the customer's satisfaction.
The complaint has been investigated and resolved to the customer's satisfaction.
Evony
-
FRAUD/MISREPRESENTATION
Whatever you do, do NOT spend one dime with these people. Period. I was playing the game for about two months. Enjoyed the game and decided to put some money into it as it was the only game I was really playing. So I bought one of their packages (which was $30) and got my in-game 'cents'.

30 days later, they charged ANOTHER $30 on my card without my outright permission. So I went and read through my emailed receipts, and did some research and discovered that they auto-charge you every 30 days. I was MAD, but kept playing.

I had 304 Evony 'cents' when the rest of my alliance started to migrate to the beta test for Evony II. So I moved as well. Started a new account for the beta and spent 3.5 weeks beta testing and reporting bugs every time I found a glitch. I reported about 20 different bugs...no big deal. Then, the big final switch took place and my account was reset so they could actually start the servers a new for the brand new game as they were finished.

So I wrote them and requested they transfer my 304 Evony cents to my new account as I didnt want to waste them. In the interim, I went and bought the 200 cents-worth for $5...which didnt really result in 200 cents, but I wanted to make some quicker moves while I waited for them to transfer my credits. Let me restate that again: MY CREDITS. I paid for them.

So here is the note I got from them:

"Dear Customer,

Thanks for your letter. We are sorry to tell you that coins transfer is not avliable between age 1 and age2. We are sorry for this inconvience.

Regards
Evony Billing Dept."

They can't even SPELL! And they are blowing off my request. I have written three more times, but to no avail.

DO NOT PATRONIZE THESE PEOPLE! This is BS! Treating a PAYING customer like this?! Unacceptable!
Resolved
The complaint has been investigated and resolved to the customer's satisfaction.
The complaint has been investigated and resolved to the customer's satisfaction.
This review was chosen algorithmically as the most valued customer feedback.
EVONY.COM is a joke! They are owned by Regan Mercantile LLC out of New York. This company takes and takes and takes money from you by luring you into purchasing gaming packages and then deletes your account with no notice. Isn't it odd that the people who are abusing the game and Terms of Service are not getting deleted, but those of us who play fairly, get...
Read full review of Evony
The complaint has been investigated and resolved to the customer's satisfaction.
Evony
-
terminated
Hello. I want to start by telling you a little about myself. I am a 40 year old male from Sask. Canada. I worked in the oilfield most of my life until about 4 years ago when I had hurt my back due to an injury at work. Even so it was a work related injury, I didn't qualify for Worker's Compensation. For the first year off work, I collected sickness benefits through Employment Insurance, then about a year and a half of Social Assistance then to finish off the remainder to date, Canada Pension Disability. I was up until recently a single parent of 3 girls. Have a baby girl with my current girlfriend. To make my days go by a little quicker and to add some entertainment to my days I had joined Evony. That was about 2 months ago. I had invested close to 500 dollars to the game. I thought, what the hell. I don't do anything else, can't do anything else. I may as well spend something on myself and make the game more entertaining and speed things along. I had put anywhere between 10 and 14 hours per day into the game. All my heart and soul. I had met some very good people and to this day are friends with them via Facebook. Well everything was going well until about a week and a half ago while a member in a higher ranking alliance, i was attacking one individual. Every time I had attacked this person, I had received a very stern threat that this person had an uncle who is an administrator for Evony and if I attack him again, he was going to get my account wiped. I had copied and pasted this for my whole alliance to see. This had happened on 3 separate occasions. Many had witnessed these threats to which they were starting to make me nervous. In turn, I sent emails to Evony stating my concern and the threats I was receiving concerning the integrity of my account. I had not received any reply. Well a few days later, a friend of mine and myself, quit the alliance and moved onto a different one. One where most of us were Canadians and Australians. Was a very friendly alliance that wasn't having much action. We wanted to grow and expand quicker without the worry of being attacked so much. A day after we started the new alliance, I had changed my password. Being paranoid about losing my account to someone who may figure out my password. So I made it more complicated. Only 2 days into that alliance, we were getting attacked. My friend and I annihilated the enemy. Within minutes of the conclusion of the attack, my game froze. Upon reloading the game like I've done many times before, I couldn't get back in. My password wouldn't work. I tried everything.
Believing it was a problem with the system, I had gone to bed. Giving up on it until the next day. Well the next day had arrived and I booted up my computerto load up my game. I tried my password and it still didn't work. I checked my email account so check the Evony update mail to make sure I was typing it right and to my surpirse, my password has been changed to "finished". I went to the login on Evony and typed in my password and to my amazement and shock, my game had been restarted. Restarted with my second city gone and the city I had left had absolutely nothing in it. Completely erased.
I was in tears as this was what I've worked so hard towards. Only the day before, I had spent another 70 dollars to boost things up. And now I was also without an alliance. At this
point I had contacted Evony about the situation. I received nothing back. My friends and all alliance members also contacted Evony about the situation. I was ranking 500 out of over 10000 members and here I was with nothing at all. Nothing. You have no idea how depressed this has made me. Why aren't they listening to me? I want my cities back or at the least get my money refunded. Why would I want to quit a game I just invested more money into and I have all the Paypal payment information. Was also the 6th highest ranking individual in my alliance. Its not like I'm trying to screw something out of them. I just want back what was rightfully mine. But 2 days later, after numerous mails from myself, my friends and my alliance members, I have not received any sort of reply. The further along this goes, the more depressed I am. I have just given somebody a fair bit of money, money I really couldn't afford to give, but i did, just to play a game for a limited time? Then they take it away from me without regards. I've never harassed anyone. I've never abused anyone. Never even called anyone a name or ridiculed or made fun of anybody. Yet this one player I had attacked, I believe to be the culprit. I have a whole alliance as proof to this but yet nothing is being done. Favoritism doesn't belong in this game nor any other game. What did I do wrong? Just what did I do to deserve this? I put so much into the game just to have it all taken away. I want it back or my money back. One of the two. If I have to take them to court and sue them, then that be it because I have no other choice. But I don't know anything about that sort of thing.
I haven't bent any truth whatsoever in regards to what happened to me. If I would have given my password away to someone else, I would chalk that up as an experience and continue on with my life. But I never gave anyone anything that would jeopardize my investment into the game. I could understand maybe someone hacking my computer
through a router or different means but my closest neighbor is over a mile away. I live on a farm and I don't have wireless. What can I do? I feel like complete garbage, haven't slept since I found out I had everything taken away. What can I do? I'm on a fixed income and resources aren't at there best. I'm lost. I'm depressed. I don't know where to turn. With sincerity, thank you. Please help!

.
Resolved
The complaint has been investigated and resolved to the customer's satisfaction.
The complaint has been investigated and resolved to the customer's satisfaction.
Evony
-
Lack of control on bullying
Poor control of bullying by alliances in the game. I kept trying to start out and joined an alliance for protection. I enjoyed building up a small town, while working slowly with troops, but after over a month wasn't fully battle-ready yet.

Then came the problem: I got picked on by a rival alliance for plundering time and again, during times I slept. My capital got taken and my smaller town reduced to little more than I had at the beginning.

So I left, feeling my time wasted. That high-level players seek to target low-level ones rather than pick on their own size is sickening, especially when it was all done with 54 attacks in one single night, and about 6 in others from another player.

I couldln't defend myself and all the alliance could do before was send more supplies, but after being so thoroughly destroyed when I'd not even offered any hostility got me fed up.

There should be a category of harassment for players picking on newer ones like this, and a permanent ban.

I'll stick to RPG games where there is such control. Evony, for me, is ruled by bullies with no consideration for the enjoyment of other players. Such people ruin the fun of players everywhere, and have no place in civilized society.

Good-bye, Evony. Shame your service is so poor that you have little control over the actions of your players. I wish you a very short existence.
Resolved
The complaint has been investigated and resolved to the customer's satisfaction.
The complaint has been investigated and resolved to the customer's satisfaction.
Evony
-
Items Glitch
I purchased an item called a medal box, that is suppose to award you medals when you open it. When I opened the box I never was awarded medals. I tried using the 'Contact Us' feature on the game with no response at all from the game staff. It has been three days now and no attempts have been made to assist me or to tell me anything. These scammers got away with $10 of my dollars and it doesn't look like anything will be done about it. I have filed a complaint with the BBB and I will file complaints on other websites. I want the items I paid for or I want my money back. Simple as that. Beware when buying from Evony.com.
Resolved
The complaint has been investigated and resolved to the customer's satisfaction.
The complaint has been investigated and resolved to the customer's satisfaction.
Evony
-
Annoying ads
There ads are getting really annoying and disturbing. The pictures say it all. These ads appear everywhere on the web, including sites that are likely visited by young children. These ads are innapropriate and have absolutly nothing to do with the game. Also, I read up that they stole someones own photo to use in one of there earlier more appropriate ads. Please get these annoying ads off the net.
Resolved
The complaint has been investigated and resolved to the customer's satisfaction.
We are here to help
16 years' experience in successful complaint resolution
Each complaint is handled individually by highly qualified experts
Honest and unbiased reviews
Last but not least, all our services are absolutely free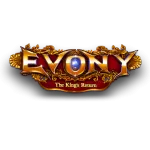 Evony contacts