Newest eShakti reviews & complaints
eshakthi
Order number:1952238

Date of the order: 31st August 2023

In spite of countless emails and phone calls to follow up on the order, the customer service has been irresponsive. I live in Singapore and have to stay up late to reach them, and after all the effort I can only receive an automated message on the phone.

I am deeply disappointed in their service, and worried about my order
Desired outcome: I would like to receive the order or get a refund in the next 24 hours
No response from customer service
I have tried to email this company 3 times regarding my order that was 75.90. They have not responded to my emails (except an automated one that says I will get an email back within 3 days) and their phone number is disconnected. I want to know what is going on with my dress or I want my money back. My order number is 1918316. The status of my order has not changed since I put the order in.
Desired outcome: I would like a response that isn't automated or a refund
Never Received Order
On 5/20/23 I purchased two items (order # 1907424) totaling $118.89. The website states please allow 13-19 days for the items to get to you. The order page shows that neither of my items have gone to production as of today 5/30/23. I reached out by email twice. Once to check on the production status and the other to ask for a full refund. I have received no response. The overall experience has been very disappointing.
Desired outcome: I would like a full refund.
Is eShakti legit?
eShakti earns 94% level of Trustworthiness
SAFETY NOTICE: ComplaintsBoard has analyzed eShakti and determined that it has perfect credibility and is completely trustworthy, with a legitimacy rating of 94%.
We found clear and detailed contact information for eShakti. The company provides a physical address, phone number, and 2 emails, as well as 2 social media accounts. This demonstrates a commitment to customer service and transparency, which is a positive sign for building trust with customers.
eShakti has claimed the domain name for eshakti.com for a long time, which suggests that the website is established and has a history of being in operation. This is a positive sign, as it indicates that the website has been around for a while and may have a reputation to maintain.
Eshakti.com has a valid SSL certificate, which indicates that the website is secure and trustworthy. Look for the padlock icon in the browser and the "https" prefix in the URL to confirm that the website is using SSL.
Our scan shows eShakti website is free from malware and phishing activities, which are types of online threats that can include viruses, worms, Trojan horses, ransomware, and other malicious code, as social engineering tactics used to trick users into sharing their personal information.
Eshakti.com has been deemed safe to visit, as it is protected by a cloud-based cybersecurity solution that uses the Domain Name System (DNS) to help protect networks from online threats.
A trust mark has been identified for a eshakti.com, but it is important to verify the trust mark and its source to ensure that it is legitimate. Ensure that the trust mark is genuine by clicking on it and verifying its authenticity through the issuing organization's website.
Several positive reviews for eShakti have been found on various review sites. While this may be a good sign, it is important to approach these reviews with caution and consider the possibility of fake or biased reviews.
We looked up eShakti and found that the website is receiving a high amount of traffic. This could be a sign of a popular and trustworthy website, but it is still important to exercise caution and verify the legitimacy of the site before sharing any personal or financial information
Eshakti.com appears to have online shopping features, it's important to know that the platform supports an extensive range of payment methods, making it convenient and easy to complete your transaction. The payment procedure on the website is also relatively simple and straightforward, ensuring a smooth and hassle-free experience for buyers.
However ComplaintsBoard has detected that:
Despite a high level of trust, our investigation found issues with eShakti's service, including poor customer service, lack of accountability, and responsibility to resolve complaints. Customers may face long wait times for responses, receive generic or unhelpful answers or no response at all. Only 30% of 0 complaints were resolved.
Our Verdict: eShakti is highly recommended company, but beware of poor customer service. Their 30% Resolve Complaints rating is a cause for concern. We advise using their services securely and reviewing complaints beforehand.
I haven't received my order.
I spent $400 buying stuff from their website and it's been over 20 days and I still haven't received my order. My order was supposed to be delivered on 10/04/2023 but there's no update on my portal also as to if there is a delay.

Tried multiple times to get some update by sending them messages or calling them up, but either they don't pick up the customer service number or they don't revert back to your emails. This company just knows how to fleece money from customers but not get back.
service complaint
One month later I have not received my 3 items. Trying to correspond and get answers is pretty much a hit and miss. I requested a full refund which I did not get. I have lost $$ and items. Extremely disappointed. Items were held in Dehli for over 2 weeks 'because of a holiday' and were never posted. Never again. I have done a 180 turn. Absolute love to absolute hate.
failure to resolve issue with dhl
I loved the dresses I purchased from eShakti, until I got an email from DHL telling me that I owed import duties. Having already checked on the eShakti web site, I felt confident that this would not be an issue as eShakti say on their website that duties and taxes are already been paid. I am now being harassed by DHL for not paying and eShakti are not resolving the situation. Apparently, it is my responsibility. eShakti need to contact DHL to resolve this issue Reference: Customer Num: [protected] Invoice: AVI5759120

UK VAT
VAT of 20% on the order value is applicable on all products.

When you place an order on eShakti for delivery to UK, you agree to pay the above taxes levied by the UK government, except where fees are noted as waived. You'll be charged for these fees as a part of your order, and they'll appear on your invoice. eShakti will then pay all customs and duties fees and taxes on your behalf to UK customs through our shipping courier. This ensures a smooth delivery process so that you don't have to pay these fees prior to being able to receive your order
scam company
Can't say I was always satisfied with their service and items. Sometimes they were good, sometimes not, but most of the time there was nothing serious enough.
I ordered a dress from them and was said it would arrive approx. within 3 weeks. Well looked like there was nothing bad about it and I paid for my order.
Long story short: nothing has arrived yet. I don't want to tell you how I fought with their CS to clarify this situation, obviously, they are too stupid to help people. So now I'm trying to understand how to return my money.
And now there's my warning: never mess with these scammers. They will take your money and won't provide anything but a headache.
In general - stay away!
status of my order
I bought a dress from this site eShakti and two weeks after I paid I decided to contact eShakti about my order status. I had no idea was my order shipped or not, because I did not receive any confirmations.
Their customer service rep said that order was shipped and promised I'll be given all the necessary confirmations later.
Next time when I contacted them (17 days later) they said the exact same thing! I'm still waiting for my order and something tells me that I'll never receive it. Anyway, I will not buy from eShakti ever again, this company has very poor service and they are highly unprofessional.
The complaint has been investigated and resolved to the customer's satisfaction.
eShakti has left an official reply on this complaint.
stay far away from this website!
I have purchased a dress from www.eshakti.com for $60 and did not receive it. When I contacted customer service and asked about my order status they said that according to their information I did not make any orders!
They said that I was mistaken and that they never took my money! These people are true liars and scammers! I made an order here, paid for it and even received a confirmation message. I will not buy from them again and will make sure to tell everyone I know about my terrible experience with eShakti!
Resolved
The complaint has been investigated and resolved to the customer's satisfaction.
The complaint has been investigated and resolved to the customer's satisfaction.
return policy
I ordered a skirt from Eshakti. I was so excited to receive my skirt, but unfortunately it didn't fit. I had to return it. Instead of getting a prepaid label, like usual, I had to go to the post office to pay for my own shipping back. Then when they received my skirt back, they then deducted the original shipping...so to sum it up, I had to pay them the original $11.95 plus $8.75 to ship a skirt back to them that I was not going to keep. I'm sorry spending $20 to ship something back? It doesn't make sense for them to deduct the original amount of shipping, I paid for that to get to me. I will not be ordering anything from them again. I really hope that whoever is reading this will take this warning, do not buy from them. I called their customer service about them deducting so much from the skirt and they said that they couldn't do anything about it, and that the prepaid label thing, they were working on, but again couldn't do anything about it. I guess they don't want to keep their customers.
Resolved
The complaint has been investigated and resolved to the customer's satisfaction.
The complaint has been investigated and resolved to the customer's satisfaction.
This review was chosen algorithmically as the most valued customer feedback.
I ordered clothing on 5/12/12 and was charge the next day. A few days later they sent me a message saying my order would be shipped late due to higher than average order levels. The email said they would be applying a discount to my order, which would be sent within ten days. Last week I started trying to reach them - by email...
Read full review of eShakti and 7 comments
did not receive merchandis
This company's customer service is a joke! After ordering a dress through them (which I never received) they had the nerve to charge me for the merchandise. When I talked to someone from customer service in India they said the merchandise had been shipped and refused to do anything about the fact that I didn't receive it. They said it was totally up to UPS. When talking with UPS they said that in order to get a reembursement the inquiry had to go through the shipper. Now I'm stuck. I will never order from this company again!
The complaint has been investigated and resolved to the customer's satisfaction.
This review was chosen algorithmically as the most valued customer feedback.
Eshakti has a beautiful alluring website, so much so that I attempted (on 3 occasions) to order clothing from them. Simple articles, mostly empire waist, kimono sleeve fare. Even though I gave them excellent measurements, the clothing arrived 3 to 4 sizes too big, with an empire waist cutting across by bust line (in one instance). All in all I spent a...
Read full review of eShakti and 15 comments
Collect Your Trust Badge
Be recognized for outstanding customer service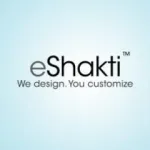 eShakti

contacts
We are here to help
19 years' experience in successful complaint resolution
Each complaint is handled individually by highly qualified experts
Honest and unbiased reviews
Last but not least, all our services are absolutely free