Energy Plus Holdings reviews & complaints
Energy Plus Holdings complaints
12
Energy Plus Holdings
-
double charge on my bill for almost 10 years plus other lost benefits
Enegry plus holding tel # [protected]

From 2012 energy plus holding they forced themself under the pretext that our electrical bill will be cut by half...
Instead they make it go up by double.

I request a full refund for the full 10 years overcharges plus compensation for deceiving us and other lost benefit such as airline miles etc.
Energy Plus Holdings
-
Double charge electricity
After over 4 years switched to energy plus due to a Airline mileage program, I just realized today that I was double charged my electricity all the time. It overcharged me over thousand of dollars.
When I called them for cancellation, they simply said oh your promotion was expired and you never called.
I searched online and found out lots of other people had same bad experience but they found out earlier and switched with less financial lost.
Energy Plus Holdings
-
Prices almost doubled in one month
I switched from ComEd about 6 months ago. During the winter months my bills were about $10 lower than with ComEd. As soon as it got a little warm, my bill doubled. My bills in August of last year with ComEd at the height my electric use were not as high as Energy Plus. It is clear that they will charge you low prices during the winter and double your bills as soon as the summer months come. If I stay with them through the summer my bills will be at least twice the cost of ComEd bills last month based on the prices and usage charts on my bill. It takes 2-3 months before you can switch back to ComEd so they can keep charging you outrageous bills for 2-3 months more when you are using the most energy. DO NOT SWITCH TO ENERGY PLUS HOLDINGS!
The complaint has been investigated and resolved to the customer's satisfaction.
Energy Plus Holdings
-
misleading advertising
I am an attorney who signed up to Energy Plus based on their representation that I could earn miles on my energy bill and that their prices would be based on the market cost for energy. I did not watch mybills and only found out later hat Energy Plus charged me nearly $3, 000 more over two years, than I would have been charged if I stayed with Con Ed.

I am in the process of filing a class action lawsuit against Energy Plus. Please contact me at [protected]@gmail.com or [protected] if you would like to take part. It will not cost you a penny.
The complaint has been investigated and resolved to the customer's satisfaction.
Energy Plus Holdings
-
Inflated Rates
After reading the many complaints other have made regarding switching their service from a utility company to Energy Plus, I really do feel foolish. I should have checked here before making the switch. Energy Plus sent promotional offers to residents in our area, offering rewards for switching over to them, and to save you money. After only 2 months with Energy Plus, my bill has more than doubled! When I called, they did remind me that they offered variable rates, however, I quickly reminded them that as a competitor their rates should be competitive, not DOUBLE. I researched my energy billl for the past 3 years with regard to usage and billing, and it was clear that the most cost effective solution for me is to switch back to my original utility company ASAP. EnergyPlus is no BARGAIN!.
Energy Plus Holdings
-
Fraud
The Company is a fraud, They wrap customers up with a special hook offers like free miles or save on state tax and free points with an advertising hint that you are going to save money. Once you bite because you think you are going to save on your utility bill they have you and the fraud begins. One they never deposit the points or miles as agreed into your accounts and when you call they will tell you its a billing error or they over looked it. Second they gauge you on the cost of your electric you buy from them. They tell you they are buying at market prices but you will see you bill only go up on the average of 100-300% or even more. By the time you realize what is going on and call to cancel they tell you it takes a billing cycle to switch back and steal more of your money. I was with them for almost a year until I paid attention to what was happening. They are stealing from NY customers and the Attorney General needs to get involved. I plan on going after this company on my own and am in the process of collecting customer bills to put together a class action lawsuit. I have been posting on message boards and there are hundreds of upset customers who feel there money was stolen also. The best part is when you call Energy Plus holdings to complain and let them know you want your money back and accuse them, they will issue a refund immediately to keep you quite. They are praying on people who wont pay attention or are embarrassed to fight them and are making millions at the expense of Energy customers who were duped. I have written certified letters to all the Energy Companies they are working with. I have also notified Jet Blue, U-Promise, and Marriot Rewards among others to let them all know that Energy Plus Holdings is using there name in a well planned fraud to deceit there long time loyal customers. If you have been taken by this company and want to join the fight e-mail us right away. We will get this company for what they are doing.
The complaint has been investigated and resolved to the customer's satisfaction.
Energy Plus Holdings
-
Deceptive Sales
I have been an Energy Plus customer for almost 3 years and I found out in the last 6 month I have been over paying by quite a lot. I found this site and it appears that I was not alone. As a poster has said here, they are extremely good at trying to resolve the problem at the end but they don't address the real root of the cause. They are just extremely over priced compared to Con Edison. What is the point of rebates if they over charge you and then give a little bit of it back to you. I wanted to believe I wasn't a sucker but after going back and forth about 4 times with their sales people I realized this is their business practice, to scam you nicely and pretend that they are not over charging you. They say please and thank you but they WILL charge you at least 20 to 30% more. They kept insisting I get the facts and check the "all-in" rate that they quote vs the low "not all in" rate that Con Ed doesn't charge. So after wasting more hours of my time they still ended up being at least 20% higher!
Energy Plus Holdings
-
Scam, over charges by 100 to 250%
Please read this if you are considering switching your electric supply company to Energy Plus.

Over two years ago I switched to Energy Plus after speaking to one of their sales people. They told me I should see and an average of 7% savings over my current suppliers charges in addition to getting 1% back into my son's Upromise account as well as a $25 signing bonus that would also go into the Upromise account. I believed Energy Plus's representation and I signed up. I now regret it and partially blame myself because my wife knew something was wrong. She pays the utility bills and on several occasions she had told me that the electric bills seemed really high as compared to the past. I dismissed her concerns with a statement like " energy is getting more expensive, don't worry we have a good deal". I now know, what an idiot I was not to listen to her. Last week my wife insisted I call to have the meter checked because of how high the bill was. I did, and was shocked when National Grid told me that in my most recent bill, I paid over 14 cents per KWH to Energy Plus when National Grid was charging a little over 5 cents. I immediately called Energy Plus and spoke to a supervisor, this is where it gets interesting. The supervisor was apologetic and explained, that recently their cost had spiked but generally speaking, over time everything averaged out and that they offered competitive electric supply rates. I now know, that this phrase "competitive rates " is a phrase they use a lot to cover their deception and presumably, walk the fine line of legality. Their idea and anybody else's idea of competitive is quite different. The supervisor I spoke with did a quick review of my account and told me that indeed, over the last year I had paid a bit more than my original supplier would have charged but the year prior to that I had done well. He assured me that he would look at the last year of my bills and see if "some adjustment could be made".
While I was waiting for the supervisors call back, I did a bit of investigating myself. I googled "Energy Plus Scam" and was not surprised to see the page fill with complaints of over charging, then I took a detailed look at my last 23 months of Electric bills, noted the amount charged by Energy Plus for my energy supply and called National Grid (previous supplier) and got the amount they had been charging during the same period. The result of this simple check, dropped my jaw in disbelief. I had been taken to the cleaners. Over 23 months, Energy Plus overcharged me from 100% to over 200% more each month than what I would have been charged if I had stayed with National Grid. Most of the months the overcharge was between 140% to 200%. I called the Energy Plus supervisor back and asked him to look back a bit further than one year because his representation that the first year of their service, I had done well, was much like the original sales spiel, not true. The supervisor then told me that, I shouldn't forget, that all the while I had been benefiting from the 1% rebate back to my son's Upromise account and that their charge had been clearly stated on my bill. He went on to say that I could have canceled at anytime, free of charge and that as it turns out their company isn't as competitive (there's that word again) in my area as they are in other areas. The supervisor did get back to me that day, and offered me 600.00 and advised me that he didn't have to offer that. Six hundred dollars isn't close to what their overcharges amounted to. He went on to say that he was only able to go back one year in my account and that would be the best he could do.

I've severed my relationship with Energy Plus and am waiting for the check now. I fully expect the check to have some kind of statement below the endorsement area which will release them of any further liability. If that is the case I will not be signing it. Either way I will be filing a complaint with the NYS Public Service Commission (80 complaints so far ) and perhaps the NYS Attorney General in the coming weeks. It is indeed scary that a company like this can continue to do business in NYS. Why hasn't the NYS Public Service Commission shut them down. Why have the Energy Plus, executives not been prosecuted for fraud. I hope that Upromise has or is in the process of disassociating themselves from Energy Plus.
Bottom line, be very careful with these alternative energy companies. As it turns out, there are many predatory companies like Energy Plus out there. Some how they are allowed to continue to do business, this is truly a buyer beware industry.
CL&P had been charging 11.5 per kwh and just dropped it's rate to 9.48 effective Jan. 2011. Energy Plus has been charging me 14 cents the last two months. It is partially my fault as I have not been...
Read full review
The complaint has been investigated and resolved to the customer's satisfaction.
Energy Plus Holdings
-
Energy Plus Holdings LLC Reviews - Scam
Hi, I also took the bait and switched from Orange and Rockland Untilities for my electrical supply portion, back in 2009. When I first ran the numbers, they compared very favorably, and, with the American Airlines promotional miles, plus the few miles I got every month, I was reasonably happy. And, like many folks, I got lazy and just assumed that they were providing me with the best deal around. When my January bill came (largest ever) I noticed that the Supplier end of things was quite large ($0.19875/KWH) and called back into Orange and Rockland who said that theirs was currently $0.1190!. When I asked what O&R had averaged over the past 12 months, I found out it was $0.1023 and when I went back and added up the EP rates, that same period averaged $0.1692... over 60% more!. I calculated that I paid over $187 extra to EP for their rates inflated over O&R over the year (on a total of $849). So, while I love the idea of miles, green energy and lower bills... at this point EP has a history (at least in the mid-Hudson region, Orange County) of charging over 60% more for the same KW. In asking to be changed back to O&R, I'm told that will take another 2 months! ... (which, in these days of computers and electronic commerce I just do not understand) but they agreed to revisit my final bills, once they come in. So caveat emptor.
The complaint has been investigated and resolved to the customer's satisfaction.
Energy Plus Holdings
-
scam
Signed up on line to have Energy Plus supply my electricity but Con Edison would still deliver my electricity. First month (march 31 thru April 29) - supply cost 9.8750c per KWH -- April 29-May 27 -- cost per KWH DOUBLED -- to 18.8750 --
Cancelled - company said will take 2 months for cacellation. Con Ed rate perKWH stayed same during that period -- Should I call Better Business Bureau?
The complaint has been investigated and resolved to the customer's satisfaction.
After receiving offers to reduce my electric bill if I switched from my local provider NYSEG, I took the bait. My bills became outrageously expensive, so I compared the KWH charge to my previou...
Read full review
We are here to help
16 years' experience in successful complaint resolution
Each complaint is handled individually by highly qualified experts
Honest and unbiased reviews
Last but not least, all our services are absolutely free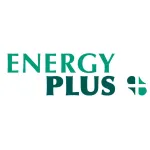 Energy Plus Holdings Company contacts