DiGi Telecommunications complaints
455
DiGi Telecommunications
-
RM40.00 Prepaid Service could not access for Internet & Youtube.
I'm tired of calling your Digi Complaint Center since Feb.2022. They are not efficient and not professional in handling problems and solving simple technique issues. Please hire & train quality staffs in order to run successful business .

I'have been using this service for more than 5 years. I never had any issues for youtube and personal hotspot. Since Dec.2021 youtube totally malfunction but I'm still able use for waze and emails. The technician asked me to turn on flight mode for few seconds because they have co-incidentally changed the package plan. But nothing happens and this time disturbed the waze internet service. Till today they don't bother to call me and resolve the problem.

Dear Digi Management you should pay serious attention to your teams to resolves the issues.
Desired outcome: Please Resolve my Issues & Need Compensate for the losses during this period.
DiGi Telecommunications
-
I cannot buy the internet that got nice data!!!
Wth! I'm trying to buy the internet rm45 cause I got data 25 it's keeps error, I want to buy the super deal in box of surprise for unlimited internet also cannot, its kept sending me message "sorry, we are unable to to proceed the order"

But when I tried to buy the shitti package is successful! Asshole I feel so disappointed,

Most Other sim card over all unlimited internet with cheap price already, but digi just like suck and eat our money!
Desired outcome: Give us the unlimited internet plan
DiGi Telecommunications
-
Line connected very bad
Would like to inform that the line connection around bandar baru klang-klang, selangor area was poor since march 2022. Really hope digi in charge person to have a look the connectivity at this area for better use of customers in future.

There was an incident happen on march that 3 days no connection at all. After repair since then the connection is very poor.

Prompt action much appreciated.

Thank you
Desired outcome: prompt action
DiGi Telecommunications
-
Internet connection and others
Dear digi customer in this past 2 weeks we having internet and connection problem at tatau (bintulu) due to this problem i having difficult doing my work on time. The connection showing off 4g unfortunately its not like what we expect.. 4g but still poor connection like we still on 2g program... Please fix this problem immediately so that my staff will get they payday on time. Tq
Desired outcome: PLEASE FIX THIS PROBLEM SO THAT WE CAN'T EASY TO DO OUR WORK
DiGi Telecommunications
-
Unfair treatment to loyal customer
I have been using Digi for many years and hence received loyalty bonus for being a loyal customer. I recently upgraded my data plan from RM80 to RM90 as i pre-order the Oppo Reno 7 pro phone with Digi. Upon changing the plan, eventhough I am upgrading, I lost all my loyalty bonus which is given to me all these while. Meaning I am PAYING MORE FOR LESS DATA!

May I know why am I being penalised for being a loyal and supportive customer?
DiGi Telecommunications
-
network
I have been a satisfied customer with DIGI for a long time. My mobile number is 0166868352. But I regret to inform you that nowadays I am having difficulty in conversations due to poor network reception. The handset's network indicator shows full signal, but I cannot make a clear phone call and the data line. This unwanted obstruction is posing lots of inconvenience for me.

When I first learned of this problem, I have already made a complaint, but no one took any action upon it. I have made several calls to your number, but no one answered my calls.

I expect a quick response as satisfying your customers should be your priority. This is not a professional way to run a business. You need a proper customer service department. I always pay my dues within time, and still, I have to face such issues. In this situation, I would request you to take the necessary actions to resolve this problem as early as possible.

I look forward to hearing from you as quickly as possible to fix this problem. If I do not hear from you within2 days, I will file complaints with the appropriate consumer agencies and consider my legal alternatives. I am enclosing copies of my receipt. You can contact me at the above phone number.
This review was chosen algorithmically as the most valued customer feedback.
I have been charged with an amount of RM129.00 which I did not spend or make use of the Digi purchases. I was not aware till I have received the Dec 2020 bill dated 1/1/2022. I believed in any normal purchase online, we will apply & receive an OTP code or password before making payment. 1. I did perform any payment transaction 2. I did not even know there...
Read full review of DiGi Telecommunications
DiGi Telecommunications
-
Customer Service
Digi is not providing the level of customer service to the customer it is servicing. When making phone customer service call to number 0162211800, the voice on the other side was blurry and the choices seems manipulated to stop customer from accessing its customer service personnel. This is a violation of the consumer right to seek assistance for basic service. Digi as a listed company with long history and big customer base need to find a solution to provide the most basic of service that is to help customer when they are trying to contact the company.
Desired outcome: Revamping of their phone communication customer service
DiGi Telecommunications
-
No service
Kindly need your help to solve my problem new postpaid line digi rm150 that i register via online portal.i received my simcard but then still cant use until right now almost 3 days. please help me to sort this out as soon as possible.

Digi Number:0169684155
order id-211210051230219
name:Nur Izzah Syuhaidah Binti Kamarudzaman
Alternate Contact-0192201145

Thank You
Desired outcome: please waive for 3 days that i cant use!
DiGi Telecommunications
-
Delay in Shipment/ Complete Ignorance from Digi Helpline
3 weeks delay on delivery.

My calls to helpline was ignored, no updates nor resolution till date.

My last call to Digi on 3 July- was told that item was shipped out via mmag on 30 June. I asked for tracking ID and was told that it will be sent via SMS but nothing came.

I manage to find the tracking ID using my order ID. Status under LineClear Express shows 'Order Placed' unchanged since 30 June 2021. My Order ID: 210617038938878. Tracking ID as attached below.

Dissapointed with such poor service delivery and customer service.
Desired outcome: Arrange for self collection at my nearby store immediately
DiGi Telecommunications
-
iOS App
I opened this app to check my data balance. Without doing anything else, I was charged for topping up 30 GB of data when I still had 35GB left . Also I have never exhausted my quota. Worse still the rectification process was arduous and faulty. It shows up Digi's incompetence. A second complaint had to be filed. No response yet.
Desired outcome: Please cancel the charge.
This review was chosen algorithmically as the most valued customer feedback.
Complaint on staffs are non work self responsibility, expertise and follow up customer problem. My initial phone line is from Digi, later I transfer my line to maxis. However my current phone line at maxis is terminated on 9 Sep 2020 due to the expiration after 3 months, thus maxis informed me the line will return back to digi after the 14 days from the...
Read full review of DiGi Telecommunications
This review was chosen algorithmically as the most valued customer feedback.
1. I signed a contract with the above telco for the provision of post paid service and a mobile device. This contract came to an end but the above institution failed to seek my consent to continue or change the plan (obviously since the post paid plan will lead to me paying more). This went on for several months till I queried one of their online agents and...
Read full review of DiGi Telecommunications
DiGi Telecommunications
-
Switching to a different telco
I got the SMS Validation request and replied yes to it. Then they called to try and persuade me to not switch to a different telco. A couple of hours after that my request to switch is rejected because they said that one or more phone lines did not reply to the SMS. I don't have any other phone lines connected to the number I'm trying to switch. WTH?
DiGi Telecommunications
-
Refund that I never received...
Cas18894777-r7c0
Cas18306402y9c1
DIGI issued cheque for refund. Error found and the bank rejected the payment. Digi informed will remit the refund into banking account.
This happened in 2019.
Digi billing department been fooling me around since 2019 that they will remit the refund to my bank banking account but it never happen, despite many customer service officers have been helping, the billing and finance department who held my money still holding the fund right now.
This review was chosen algorithmically as the most valued customer feedback.
I have been in the US during the pandemic and could not return to Malaysia. My phone got barred and I could not get any cell service. Not having cell service does not allow me to pay bills as I need to get a TAC from banking institutions to verify the payment. The ONLY way to get cell service temporarily unbarred is one of 2 ways. 1- Call Digi with our Digi...
Read full review of DiGi Telecommunications
DiGi Telecommunications
-
Tiada line
DiGi Telecommunications
-
This area no line
Bad coverage at my area Taman kopeks, inanam . Postcode 88450

The signal is keep breaking Down most of the indoor place has no signal at all.

I hope digi company solve this problem As Fast As Possible

I had complained this since 2017, until today 17/03/2020 also haven't settle or solve this problem

Thank you for the cooperation and please continue improve your company name
DiGi Telecommunications
-
1. Coverage from Country Garden in Danga Bay Johor Bahru instead DIGI they use Singapore line. 2 Cannot receive OTP from Singapore banks..
My prepaid phone received call from Johor Bahru in Country Garden Danga Bay charges me the roaming rate from Singapore. It should be local call. Why the coverage from Singapore?

I cannot receive messages OTP from Singapore Banks to my mobile. Singapore Bank confirm sending OTP to my phone but there is no message to my phone. Can you explain the matter concerned.
DiGi Telecommunications
-
very bad reception in sungai nibong, penang, malaysia
Hi Digi,

For past 2 weeks, the Digi reception is very bad in Sungai Nibong, Penang Area. Is was so bad until I cannot load any messages. Please help to attend it immediately. It only happen recently, before that it was ok.

4G signal had flagged but with 1 bar shown... Bery very bad. Not even can load videos...

So something is wrong. Please help to fix it! Thank you.
We are here to help
16 years' experience in successful complaint resolution
Each complaint is handled individually by highly qualified experts
Honest and unbiased reviews
Last but not least, all our services are absolutely free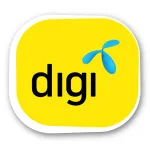 DiGi Telecommunications contacts