The Pampered Chef complaints
22
The Pampered Chef
-
Super insensitive and pushy rep
On Sturday April 30, I got a FaceBook message from someone (I'll keep the name private for now) who said she was helping with a PC party a cousin was throwing right then. I had not responded to the FB invite. She started by thanking me for joining the party (which I had no idea I was doing) and then wanted me to reply so she wa sure I got the message and I'd get X number of raffle tickets for a drawing next week. She continued with the hard sell and attempted guilt that my cousin was supposedly near her goal. It went on and on and on. By the end I was fed up and wrote thatI hadn't been working in two years so I was lucky to have food, let alone gadgets to cook with, and wished good luck for the party. She said she was sorry, was there anything she could do. I went into a little more detail about my situation and she then pitched the idea of a "pampered chef opportunity". I said "no thanks." hoping that would be the end of it. She relied "what would be holding you back?" and on for a few more paragraphs. This was incredibly rude and not listening. It gave the company a really bad name and you can be assured I will be mentioning it. I have screenshots if desired.
Desired outcome: I'd like an apology and for some sensitivity training. I've been in sales and I understand about overcoming objections, but I also understand about reading the room.
The Pampered Chef
-
Can opener
I loved my first PC can opener. After time I had to purchase another one. At first it was okay, until it left a thread-like piece of metal on the can. I thought it was a hair and tried to grab it. I cut my thumb badly. I bought another can opener and started using it, but it didn't work as well as the PC. Today I had same thing happen with the PC opener. This is scary so I will not be using it anymore.
Desired outcome: Let others be aware of this danger
The Pampered Chef
-
Consultant posting one price repeatedly and then not honored it
I was invited to a party where Marsha E. Frederick on more than one occasion posted the air fryer for $129. I even contacted her to verify what she had posted. She said that was the price until 9/30. So this morning I again asked and asked how to order from the party. Only for her to blame some app she used but in her ad it even said Deluxe Air fryer $129. I won't be purchasing any products from her or probably from PC in the future. My husband used to be a consultant prior to all of the on-line parties. I would suggest she get additional training! Very disappointed!
Desired outcome: I would like for the price she published to be honored!
The Pampered Chef
-
Ice cream maker
Purchased ice cream maker in June/July. We made the recipie that came with it. It was horrible flavor and had to be in freezer overnight to have any kind of thickness. Was waiting on vanilla beans I had ordered before we tried again.. Three more recipes later all we have is vanilla cream, no ice cream. The last recipe was a Cuisinart recipe which is a similar style unit. Extremely disappointed in not only the product but the amount of money spent on the ingredients for something that gets dumped.
This review was chosen algorithmically as the most valued customer feedback.
My mom was a hostess through this consultant and my mom had a goal to get certain things half off with enough orders so I placed an order. I ordered well over 100.00 of stuff that was broke up into 2 separate orders and was made to pay shipping twice and apparently made me ineligible for the prizes she promised in the party because being it was separate...
Read full review
The Pampered Chef
-
Skillet
Hello, I an Rasa Fernandes. Probably 5 years ago, I purchased a skillet at my home party with consultant Kathleen Gibson. I loved this product, until last time I did realize, that this skillet has scratched up my brand new electric glass top. I can't believe that product, that is quite expansive is made so poorly, that after few years with moderate use and almost white gloves care( because nobody was allowed to touch it and I washed it only per hand myself) causing me such problems. I want to return the skillet + the top for a full refund. Just wondering who will cover the damage cost to my electric range? Hope to hear from you soon. My email address is: rasa_ [email protected], phone # 773 331 2970
The Pampered Chef
-
Harassment
I recently ordered from a friend's party. Debbie Crum is the host. She proceeded to text me multiple times asking that I host a party. After her 3rd message I responded and will gladly send the correspondence she implied that I could not afford PC and by hosting a party it would be more affordable. I would really like to discuss further. I do not appreciate that she implied that I cannot afford your product. This is a personal preference that I do not want to host a party or want to be badgered by a salesperson. I realize that this potentially could have been avoided if I had initially responded with a kind no thank you, however, I am a busy wife, mom and full time registered nurse. I do not always think to respond to messages that I am not concerned with in a timely manner. I quite frankly am interested in returning all of my items and that she get no commission from my purchase but I do not want to take away from my sister-in-law's party. I would never had complained if she had not implied that I could not afford the merchandise and continued to convince me to host a party. I do understand that this is part of being a salesperson to convince someone to host a party, however I feel that there are more effective ways to do so. Even with the COVID pandemic.
I do not feel that I am being unreasonable and would appreciate if this would be handled with a little retraining. I do not want my money back or to take away from my sister-in-law's party. Thank you for your time.
Desired outcome: Re-training
The Pampered Chef
-
Bowls with lids
I purchased clear bowls with white lids from a friend hosting an online party during covid. The lids do not stay on. Everyone I know has tried. They go on and slowly come unsealed.
I will gladly return them for proof. I was so disappointed. Everything I have previously ordered was good quality and I am still using those things. I would like some resolution.
Desired outcome: Replaced if the product issue has been resolved
The Pampered Chef
-
Mixed up order
My Pampered Chef party was on September 16, 2020. The consultant was Kaylee Runkle. She accidently sent my sister's order to me. I live in Ohio, my sister lives in Arizona. That was about a month ago. A mailing label was sent to me about a week ago but I held off on mailing it back to the company until I was sure my sister received her order. She finally received her order from Pampered Chef this past Saturday the 28th. When all this originally occurred I asked Kaylee if I could just purchase the pan and her response was; you'll have to purchase it from your sister. That really confused me. And, after it was confirmed that she would be receiving her order, I offered to buy the pan again and I was told I would have to buy it full price. I wanted to purchase the pan at my host's discount plus I have a $15 coupon. I feel that after all the inconvenience this caused my sister and I should be allowed to purchase it or even better, gifted to me.
This review was chosen algorithmically as the most valued customer feedback.
I wanted to become a consultant til my consultant of 10 yrs left the business. I have done research and seen on pampered chef Q&A site for consultants says "you have the freedom to share and sell the way you want" multiple times but in fact is a lie! They want you to use their site and say that consultants can't have cash and carry items unless it's a...
Read full review
This review was chosen algorithmically as the most valued customer feedback.
I made my call to customer service at 9:30am est. Their offices open at 8:00am cst. I was on hold for 3 hours and 45 minutes before someone by the name of Kent A. answered the phone. I was only calling to make a change to the order, a simple change and I decided to just cancel completely. This has been a complete disaster and a misapproriation of my time...
Read full review
The Pampered Chef
-
pans
Bought pans, lifetime warranty, pampered chef asked for photos. Agreed faulty. Returned pans - postage pain by me. This was all November 2019, still awaiting new pans despite being told on 30/12/19 they would be shipped in 10 working days. Appalling customer service, rarely reply within a month. Previous complain reference 191125-000137 Now taking legal advice..
The Pampered Chef
-
can opener
I have the new can opener from pampered chef, I've had it for a year or so. Lately I've had a lot of issues it opens the can and leaves metal shavings peeled along the can this is very dangerous and can lead to the metal in the food or someone getting cut I have photos of the can opener and the can that recently it did this too. I do not have a receipt since it's been awhile but I'm very upset I was told this products was a wonderful product and now is potentially dangerous for people to have and use . In the picture you can see the shavings attached to the can and one on the counter also a photo of the can opener used .
This review was chosen algorithmically as the most valued customer feedback.
At the beginning of February this year, a resident hosted a Pampered Chef party at my apartment complex. The property manager extended an invitation to all members of the community and it was widely attended. Subsequently, the PC consultant convinced several of the residents to host parties of their own, with the lure of a RockCrock product at a reduced...
Read full review
The complaint has been investigated and resolved to the customer's satisfaction.
This review was chosen algorithmically as the most valued customer feedback.
On November 12, 2011 I purchased a gadget to mince garlic from a Pampered chef associate with cash.. The associate said that she would deliver my purchase the following week- it is now November 27th and I still have not received mu purchase. Unfortunately I did not retain her business info. Would like my money back or the gadget. Bonnie Stopper
Read full review
The Pampered Chef
-
Extremely Disappointed
Let me start off my saying that I have purchased a lot of Pampered Chef items for myself as well as friends and family over the past 14 years. I was so excited to get the stainless steel bowls with lids for myself in 2005|. I called customer service today to find out if I could receive replacement lids for all 3 bowls because they were all cracked|. I rarely use them and I was quite disappointed when I was told that my only option was to purchase new lids?. Um, no thanks!. Why would I want to spend $20 or more on the same lids that are probably going to end up cracking? I thought that this was a good company but apparently not|. I will not be buying any more of their products?. I will just go to Sur La Table or Williams Sonoma from now on.. I would rather give my money to a company that stands behind their products.
The Pampered Chef
-
Large baking stone not so large
I didn't realize that the second large baking stone I bought 10/10 was so much smaller than my first large baking stone. I made 2 egg casseroles last weekend and took one of them with me to a brunch and left one at home for my family. The one I left at home was the smaller of the 2. The directions for baking time were way off! Mine was perfect and their's was very runny! Sure wish when I bought the second "large stone baking dish" I would have been alerted to Pampered Chef's size reduction! Just like everything else, make it smaller and charge the same or more! Shame on them!
The complaint has been investigated and resolved to the customer's satisfaction.
The Pampered Chef
-
Bad customer service
I received a Pampered Chef Baking Dish as a gift for my birthday and the first time I put it in the oven it shattered, contents all over the oven. Contacted Pampered Chef Customer Service and explained the situation. After several returned emails Pampered Chef did not stand behind their product because I could not provide which Pampered Chef Distributor this was purchased from. I did not know as I received this as a gift. I was not going back to the person that gave it to me to find this out. So I have a defective baking dish that made a mess in my oven and will never buy a Pampered Chef product again and hope others do the same. VERY POOR CUSTOMER SERVICE!
Resolved
The complaint has been investigated and resolved to the customer's satisfaction.
The complaint has been investigated and resolved to the customer's satisfaction.
This review was chosen algorithmically as the most valued customer feedback.
I was very excited to realize when working on wedding registries that Pampered Chef had a wedding registry option. I registered for items that I would like to have from Pampered Chef and looked forward to receiving them. After all was said and done I realized that I had received duplicate items along the way. I was directed to the solution center for...
Read full review
This review was chosen algorithmically as the most valued customer feedback.
Buyer beware! DO NOT purchase Pampered Chef gift certificates...sounds like a great idea, however they can ONLY be used to purchase on-line, not through a consultant, party or wedding registry...you cannot use them on sales and/or outlet pricing that is online. For example, there Kitchen Shears are now listed online for outlet cost of $6.00 and I cannot...
Read full review
We are here to help
16 years' experience in successful complaint resolution
Each complaint is handled individually by highly qualified experts
Honest and unbiased reviews
Last but not least, all our services are absolutely free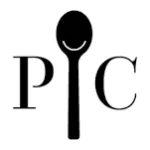 The Pampered Chef contacts