CitiMortgage complaints
273
CitiMortgage
-
Mortgage
Citi sold my loan years ago and I was behind and could not get caught up on two payments so i was trying to get caught up and they continue to charge late fees and then interest on those late fees for the term of the loan till it was sold and it had accumulated $1999.00 in late fees. I don't see how this is legal. How could my fees accumulate that much.
Desired outcome: Them to compensate for these fees that was transferred to another finance company
This review was chosen algorithmically as the most valued customer feedback.
I can not get any details about a Wrongful Foreclosure, conducted through CitMortgage. The foreclosure was in December 2017. I was sending my paperwork to the client's specialist, I was requesting financial assistance, modification, workable solution, unemployment forbearance, I was denied by CitiMortgage and my house foreclosed. I have tried getting...
Read full review of CitiMortgage
CitiMortgage
-
A refinance process and the citibank employees involved with the refinance.
Loan numbers - 4768849814 -old and 4788754598 - new.

For 8 months of this process, that should have taken no more than two months I have been made to jump through unnecessary hoops, given erroneous information, lied to and have had money stolen from me by Citi Bank due to the incompetence of Jeff Ouellette, Amanda Presnell, and Melissa Coutcher.

I have tried for HOURS to reach a person who can help with this situation but instead have been hung up on, transferred over and over to the next person who cannot help and generally been given the run-around until I give up.

I need to speak to the person who can actually HELP and has the experience to straighten this out.

Kelly Oliver

3437 Longhorn Trail

Round Rock, TX 78665

(512) 653-0977
Desired outcome: I want my $1433.00 back and I want written proof that the money that should be in my escrow for next year's taxes and insurance is still there and has not been put towards the principal of my new loan.
The complaint has been investigated and resolved to the customer's satisfaction.
This review was chosen algorithmically as the most valued customer feedback.
I refinanced my house with CitiMortgage. The closing date was March 29, 2021, and the disbursement date was April 02, 2021 (Escrow No: 27697914). I paid the second installment of the property taxes from the escrow balance of my old account (Acct No: 4771580695) in the amount of $1, 481.21. The title company used by CitiMortgage was ServiceLink Title...
Read full review of CitiMortgage
CitiMortgage
-
Release of lien
I paid my house off. I have a letter from them that they received my payment back in February 2004. I have a once in a lifetime opportunity to buy and sell right now. I cannot afford houses nowadays. I have one I can buy if I sell mine. They will take no contingencies.

Stewart Title can only get an automated response from them.

Citi Mortgage said it would take 5 business days. It is past that.

I sent their letter that says I paid house off.
I have been paying taxes etc. myself.
Desired outcome: File Release of Lien to Dallas County Records Department
CitiMortgage
-
Mortgage
Citi uses cenlar as their payment handling service and I have had nothing but problems. They input the loan data incorrectly and now say that I have past due payments. I have tried numerous times to correct the issue with the online email, and get absolutely no where. They say they will look into it and then, no response. Deadlines come and go without a response. I wish I had never gone this route, and urge everyone to think before they apply to citi and get cenlar as their loan processing company.
Desired outcome: correct their accounting
CitiMortgage
-
A burnt down house debris falling off house
The house of the bank homes at 35 south 8th ave Mount Vernon New York10550
The house is falling apart objects or flying everywhere my window was broken from my house this is a danger to my young kids and members of the community I would hate to see a lawsuit this has been brought to the attention of your management company several times we need to take care of the situation as soon as possible House needs to be turned down if me or one of my kids get hurt there's a big infestation problem with rat And other animals
Desired outcome: House Needs to be tear down
CitiMortgage
-
Refinance
I have been trying to refinance 2 properties for the last 8 months and have been given the run around. I keep being told to resubmit the same paperwork. I paid for a questionnaire from my HOA back in November. 2 weeks later my loan officer said they didn't have it, then found it. 3 months later they lost it again. 4 months later, lost again. Now 5 months later they want an updated version and I have to pay for it again. I was told initially I didn't need an appraisal, 5 months later I get a call from an appraisal. No contact from Citimortgage. When will this end? At this point it is costing me more money in choosing Citimortgage over another company.
Desired outcome: Complete my refinance this month without having to pay more money.
This review was chosen algorithmically as the most valued customer feedback.
Re: Mortgage Loan Application - Loan Number: XXXXXX836702 - Julia Richardson To Whom It May Concern, This letter is to lodge a formal complaint with respect to my mortgage refinance and the treatment that I have received from everyone assigned to my account. I began the refinance application process on 10/2 and have yet to close although I've been told...
Read full review of CitiMortgage
CitiMortgage
-
Censlar
I'm asking for an full investigation of my modification that was done in 2014 and CitiMortgage knowing they received five payments of my mortgage from the Windsor Federal Bank, Bloomfield, CT 06002 causing me to do an modification and never credit me of $5, 517.00 I send proof payments to fax 866-675-5772. for those payments 8/14;9/14;10/14/11/14;12/14. to loan #0771526508; Resource Dept.. they claim they never receive those payments and therefore if I don't do the modification they will take my home I couldn't afford that being my grandchildren was in my care through the probate court. A gentleman (Mr. Nathaniel) who were taken my calls at the time after the modification who were hanging up my calls. since my loan been transfer to Censlar I was told that on April 24, 2020 that CitiMortgage had two loan on my house.
This review was chosen algorithmically as the most valued customer feedback.
December 30, 2019 Citibank played a very dirty trick on its loyal customers when it transferred all of their Home Equity Customers to ONE STAR rated Cenlar Inc. I have nothing but problems with Cenlar, and cannot reach them by telephone. After being on hold for over 90 minutes, I was abruptly disconnected by Cenlar Customer Service (sic). Citibank online...
Read full review of CitiMortgage
CitiMortgage
-
transfer of payment processing to cenlar
In August of 2018, payment processing of our mortgage was transferred to Cenlar (Central Loan Administration & Reporting). When we received 1st mortgage statement from them there is a 95.00 charge still unpaid for transfer fees. In February of this year we received our annual escrow analysis. In May we received another analysis. Cenlar said it was because of another threshold escrow amount that started when our mortgage was refinanced in 2003. The customer service rep said it is usually never explained and that the amount used as a contingency should never go below 650.00. The representative went on to explain that because of higher home owners insurance and property taxes that the contingency had dropped below 650.00 and an additional amount of money is needed for escrow and contingency. Because of this 2nd analysis, our mortgage payment will increase twice in 2 months. Can someone please explain why in all correspondence last summer in regards to Cenlar taking over payment processing that we were never told of the 95.00 transfer fee. Also why was it not explained about this additional 650.00 threshold account.

My Name is KImberly Chriswell
My Cenlar Account Number 4766590774
Property Address: 182 Addie Road, Graniteville, SC 29829
Phone Number: 803-645-2048

Mailing Address: PO Box 248 Langley, SC 29834
Additional information, I did call a Citi Mortgage Representative, he told me you no longer owned my mortgage. When I spoke to Cenlar they said it was indeed still owned by Citi. Could I have clarification of this as well
CitiMortgage
-
cenlar central loan administration and reporting
You have put cenlar in charge of my mortgage payments. I an extremely unhappy with them for multiple reasons. Their website is clunky and not user friendly. Payments cannot be made on the weekend or after 6 pm for those of us living on the west coast. Up until now I have been happy with citimortgage. Please reconsider contracting with this company that provides extremely subpar customer service. Or I will be reconsidering continuing to use citimortgage for my mortgage purposes.
CitiMortgage
-
refinance offers
I have been getting offers to refinance every couple month for the last 2-3 years and has been unsuccessful to unsubscribe from those. I get a run around between different teams who promises that would the last time but in a couple month, I get a new offer.
I spoke with multiple teams and their managers but offers still coming.

I want those refinance offers to stop.
CitiMortgage
-
modification department which includes their executive escalation team
I am a widow and like many others lost my house, cars etc. During the bank meltdown years. Ironically, I was a professional in mortgage lending, I worked hard and honestly for over 35 years. My last position was director of affordable housing, I enjoyed what I was doing as a profession because unlike many others in my field,
I was really helping those in need of housing and gave my very best to educate my customers so they never would lose their home. Now, sadly I have a nuerological illness that has no cure and is very painful, for the last 6 years, that does not permit me to work full time or in my profession. I was very hopeful that the bank I have been a loyal customer for over 25 years citibank would listen to my request for a modification of my mortgage to make it affordable for me now that my income was so much lower than years ago. The story unfortunetly is long, I will summarize as best possible... This is my fouth attempt to request a modication on my mortgage with citimortgage! They are the most incompetent and unresponsive group of people I have ever encountered. Each time I have sent in all of my incredibly lengthy amount of documents to them, after 6 months of waiting I get another decline. Each time for something else, I feel they just want me to fail and give up... I am now trying once again to request the modification of my mortgage, I am not asking for a hand out, I am not asking for any special treatment, all I am asking for is a fair honest opportunity to keep the only thing I have that I call home, which is a small condo apartment. Nobody in citimortgage cares to stand up for what is the right thing to do or listens, the last person I spoke to in the executive escalation department said to me "it is not about emotions, it is all about numbers" so there you have it, they don't care at all to take the last small home you have. The modification process should be easy and it should not feel like I am begging for help, I have my dignity and I worked very hard for many years, I only ask for justice to be done, it is simple; all I need is a lower 30 year fixed rate loan, instead of a 15 year adjustable rate that keeps going higher. There are many people in my shoes and this is an outrage that this bank "citibank - citimortgage" being such a huge corporation would be so heartless and frankly unprofessional. I am so out of hope and feel to low at this point that, I doubt this is going to help me or any one else, but atleast I felt a little relief in writing my citimortgage saga which is a "true story".
(I am not sure how you would contact me if this does make a difference, I have never written a complaint like this before.)
I do not want to sound so bitter, or resentful, but it is really not fair to take away they only home I have, after having so much hardship.
This review was chosen algorithmically as the most valued customer feedback.
Citi loan no. 1123169715-9 We were in the Woolsey fire are and have been holding a check from our insurance company issued December 17, 2018 for clean-up. The resolution department has not responded to our letters and phone calls regarding endorsing and releasing the check. They initially approved releasing a portion of the check and required us to...
Read full review of CitiMortgage
This review was chosen algorithmically as the most valued customer feedback.
We requested a statement of our escrow account, showing tax and insurance payments. NO RESPONSE ! despite our forwarding tax bill last October. Over 6 calls to Cenlar, asking for review and reduction of tax escrow, and they refuse, despite laws requiring them to do so in December. We get no help and rude, degrading, and terrible service from all...
Read full review of CitiMortgage
CitiMortgage
-
payment of ground rent for property in baltimore, md
I have been billing CitiMortage for payment of Ground Rent for the property at 1209 Wildwood Pkwy, Baltimore, MD 21229. You hold the mortgage and I understand there is an escrow account for taxes, etc. Ground Rent is due the 5th of January and July in the amount of $48.00. It was last paid by CitiMortgage for January of 2011. I have been billing CitiMortgage every 6 months at 4050 Regent Blvd., Irving. Texas 75063. These bills have never been returned by the post office and CitiMortgage has never shown the courtesy of advising me why they are ignoring these invoices. CitiMortgage did pay the ground rent a couple of times, around 2010-2011, but then stopped. Property records in Maryland indicate CitiMortgage was the mortgae holder for most of the time between 2011 and today. Your assistance is appreciated. Avery Chandler 410-561-9275 [email protected]
CitiMortgage
-
pmi
Mortgage Number 1124315193
We purchased our home in June 2016 for 370K. This 20yr old home needed TLC and some updating. We planned to put around 80K into it. We only put 5% down so we would have funds for the updates. I specifically asked the loan originator about when we could request an appraisal and get PMI off our mortgage. I was told the loan needed to be "seasoned" 1yr. At 1yr I requested the PMI to be taken off, but was denied due to needing 2yrs of seasoning. I felt I was intentionally misled. Our loan officer knew we were looking at other mortgage companies. We inquired about financing thru Wells Fargo with a 6 month seasoning. CITI was offering a discount because we already had 2 mortgages with you. We figured we needed about a year to complete our updates, so a 1yr seasoning with CITI was okay. Now that it is 2 yrs, we have spent an additional $2400+ on PMI, so the saving CITI offered for originating the loan cost us more than if we had gone with Wells Fargo.
In our denial letter it stated, unless we had updates, etc to prove increased value. You requested a detailed letter of updates, which I sent. I also explained in the letter that the original appraisal at time of purchase(which was 64K more than purchase price) already supported that we were at 80%. I understood appraisal price cannot be used initially, but since we had put around 80K into the property in 1yr, considering the initial appraisal, and the real estate market in our area, it would be a no brainer that our home would meet the 80% ratio. My request was denied. It is frustrating that I could not talk to that department. Only faxes and letters were allowed. I sent repeated letters pleading our case, only to be sent form letters back denying my request and asking for detailed improvements.
It is now 2 yrs and we just received our appraisal. Our home appraised for 535K. Our current loan is 338K. That is about 63%. Our home would have ABSOLUTELY appraised for enough 1 yr ago. I don't understand why CITI would not have let us attempt this last year. The cost of an appraisal was all on us, so CITI would not have been out any money. That department probably spent more time answering my letters than they would have processing my PMI approval. I have to wonder if CITI has a financial benefit to keeping PMI on the account for longer than necessary, and this factored in the decisions. If so, that should be a conflict of interest.
I feel we should be reimbursed for 1yrs worth of PMI. This was a wrong, poor decision made by the PMI department not to work with us 1 yrs ago. The numbers don't lie. They support that even a year ago, we would have met your parameters for PMI discontinuation.

Thank you,
Terry and Cynthia NeSmith
CitiMortgage
-
modification of current loan - property 1122 waterford. allen, tx 75013
This information relates to my modification of loan terms. I initially applied for loan modification in April 2017 and submitted package to CitiMortgage Inc. team.

In January 2017 I called the Citimortgage Homeowner Support Specialist for his advice and he highly recommended that I should apply for modification of loan and get FHA loan to lower your monthly payment.

First Homeowner Support Specialist
Marian W Mutwota
I applied for loan modification in February 2017 and Ms. Mutwota asked me to provide complete information of my business and personal bank accounts. I provided almost 400 to 500 pages of information which she asked over three to four months period. Some of documents I provided to her three to four times. This happened during February to July 13 2017.
Second Homeowner Support Specialist
Gilbert Ponce De Leon
Mr. Ponce De Leon took over my case some time in July 2017 and started asking me the information that I have already provided to Ms. Mutwota. Some of documents such as bank statements of my business and personal accounts which were almost 100 pages plus all other documents. I also provided him 400 to 500 pages of information.

Third Homeowner Support Specialist
Tamara Graham
Ms. Tamara, I am attaching a letter from my wife's school letter head with the information you requested that is her annual salary, how often she get paid and how much she has been paid up to date. This information will enable you to make a final decision of my loan modification. I am also attaching the similar letter requested by Mr. Gilbert Ponce De Leon. I am attaching a photograph of all my documents and information that is more than one 1, 000 pages that I provided to three Citimortgage Homeowners Specialist.

So far I was not able to get approval on loan modification since April 2017 but at the same time CitiMortgage continue to charge me $1, 586.76 every month since April 2017 to July 2017 although I did not have the ability to pay but I kept myself up-to-date until May 2018. I borrowed money from friends and daughter, and kept my payments up-to-date. This is the first month I was not in position to make my mortgage payment. I send several emails to Mr. Gilbert Ponce De Leon my previous Homeowner Specialist and explained to him my situation and explained to him that I will not be able to make my mortgage payments but I did not receive any response from him. Now I am having high hope and expectation from you to finalize my case once for all. My application is straight forward and I have submitted hundreds of pages and documents to support and justify all my financial information. I believe I am in good hands and I will hear a good news from you very soon. My whole family is severely affected because of my illness and due to the burden of monthly mortgage payments that has put us in a extreme financial difficulty and hardship.

Please help me to resolve my problem as soon as possible.

Thanks,
Farasat Khawaja
We are here to help
16 years' experience in successful complaint resolution
Each complaint is handled individually by highly qualified experts
Honest and unbiased reviews
Last but not least, all our services are absolutely free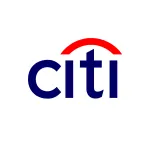 CitiMortgage contacts