Capella University complaints
77
Capella University
-
Financial AID distribution/ Academic Advisor
To Whom It May Concern,

I have problems with financial Aid started back on April, I couldn't take my class the school withdraw me because funds.I have to fight over and took 1 semester to adjust again. I lost my grant because I didn't have my academic advisor never reach me after the fact to explain to me that in order for me having award grant I have to taking a minimum of 7 credits. So again my distribution will not be able to cover my summer semester and maybe I will not be able to do again for the summer.
Capella University
-
Will not verify my education
I graduated with a Master of Science degree in psychology with a 4.0 gpa from Capella in September of 2021. I became employed as a behavior specialist in January of 2022. In order to become licensed, I am following the protocol from the State Board of Medicine who have insured me that a Master's degree in psychology would qualify me for the education requirement. However, after forwarding the paperwork to Capella, they refuse to verify any type of education with them, not even my attendance. I have had my official transcripts sent to the board. This is the only thing standing in my way of becoming licensed and I don't know what to do about it.
Desired outcome: Verification of education
This review was chosen algorithmically as the most valued customer feedback.
My last quarter at Capella from Jan 2022 to Mar 2022 left me with a balance that financial aid should have taken care of except for $70 dollars. After three weeks of waiting for my financial aid to hit my account, I called to inquire what was going on with my account. I was told numerous stories from I had exhausted my financial aid to I had some financial...
Read full review of Capella University
Capella University
-
Financial aid-deceptive trade practices
I applied for financial aid and signed a Promissory Note. They kept sending me notices and I contacted Financial Aid. They are saying that my loan was denied in April! I did not know what they were talking about as I completed 3 classes already! How did I get to move forward without a loan in place?. I know I signed a promissory note. I am going to report this school for deceptive trade practices and by reading all the other grievances about their financial aid department, I am going to seek representation about starting a class action lawsuit. This school is ripping people off!
Desired outcome: Admit their wrongdoing!
Capella University
-
Capella doubled my bill after I withdrew from MBA
I enrolled in Capella's MBA program, as my previous employer paid for the degree. However, I ended up terminating my employment at the organization and did not find that I could continue at the time.

I contacted the academic coach, who gave me instructions to "engage" in the class, even if I could not submit assignments, to prevent getting removed from the program. I followed her advice and later realized that the program was not going to work out for me. However, the academic coach I had been working with moved on.

I eventually withdrew from the program altogether and was planning to pay off what I owe for the first billing cycle. However, the bill included the second billing cycle as well. After numerous phone calls, I received an email that confirmed that I was only expected to pay $1275 to satisfy what I owe. However, Capella refuses to adjust the bill; they insist that I pay $2,350, despite the fact that the second billing cycle was supposedly dropped to "$0" because I did not complete any courses.
Desired outcome: I would like my bill to reflect what I was told in an email from Robin Scholer, which is $1275
This review was chosen algorithmically as the most valued customer feedback.
Good Morning, I hope this email finds you in the best of health and well-being. I am emailing you because Capella University has done almost the same thing to me. I had death in my family, homelessness, and more. I was in the dissertation portion of my program and have successfully completed 2 dissertation course rooms. I am 90% complete with my PhD. I...
Read full review of Capella University
Capella University
-
Financial aid and poor communication
I transferred to Capella University from another school in a middle of an academic year. I am already at the end of the second week of my second quarter there and yet to receive financial aid award. There has been poor communication with that department. There have been requests sent to the supervisor for which I have never received a call back from. I received an email from my loan servicer that capella university informed me they have not gotten the information they need from my former school. This has been going on for over 2 months. I don't understand how they are not able to get in contact with my former school, but I am. Today is the last day for me to drop class and get a refund.
Desired outcome: Financial aid status of award
Capella University
-
Practicum Group Supervision Times
To the attention of:

InternshipCES at Capella University
Dr. Nicole Holby, Assistant Program Director, Clinical Training and Licensure
Ms. Lora Jackson, Academic Coach
Disability Services at Capella University

I am writing to express my deepest concerns and frustrations that an extremely limited set of options were chosen and "dictated" as the only options for Group Supervision in my CES Practicum Course CES8780. The times given were Thursdays at 12:00 CST and 1:10 CST.

I shared with my instructor, Dr. Cooper, that these times were in the middle of my workday and that there was no way I could consistently commit to either time. I stated that I have the following conflicts: 1) a standing 12:30 pm EST meeting every other Thursday; 2) there are from time-to-time planned client programming that can be scheduled on a Thursday that would tie me up from 11:30 am EST to 1:00 pm EST. I have no control over whether these happen or even if they might happen.

Her response was the following and I quote:

"I have placed the times for this course around lunchtime so that you could use your lunch hour to attend the group. I am hopeful you have worked out the schedule. Please let me know which one you would like to attend."

Dr. Cooper

Additionally, I must share that I have been a Capella University student since April 2014, having completed my master's in clinical counseling in December 2017 and then I started the PhD program in Counselor Education and Supervision in January 2018.

In my time with Capella, there have been several courses which have included both optional and required group meetings of the students in the course. Every instructor that I have had always provided at least 2-3 options and these options were never on the same day and always included evening time slots. Additionally, during my Practicum Course for my master's degree in clinical counseling, there were a couple of options provided for the group supervision and this always included an evening time slot.

This is the first time that I have ever seen a limited option of group meetings for students. And I find that to only offer 2 options on the same day 1 hour apart is extremely exclusive and very unrealistic.

I share my immediate and grave concern for a lack of accommodation and attention to make accommodations for those students who work during the day and need an evening time slot for supervision.

I was not able to attend the Week 1 Group Supervision yesterday, October 14th.

I have spoken with Disability Services about my concern and other specific issues related to my circumstances and situations as a learner. They advised me to contact Academic Advising to see about switching course sections to an instructor that is offering more options, including an evening time slot.

I have also spoken with my Academic Advisor, Lora Jackson, and expressed my concerns and asked about switching sections. She advised me to write this email to each of you expressing my concerns and asking for assistance to have this matter resolved and that accommodations and changes be taken into consideration.
This review was chosen algorithmically as the most valued customer feedback.
I am a recent graduate of Capella University, however during my final semester I was not awarded financial aid due to the mistake of my academic advisor. I was able to complete the program, however I am not able to get my diploma or my transcripts because of a balance that I have. I feel like my academic advisor made a mistake and now I am suffering from...
Read full review of Capella University
Capella University
-
After graduating, capella university failure to provide information requested to licensing fiduciaries
I graduated last May with a doctorate in Clinical Psychology. I am completing the process for licensure as a psychological assistant with the state of Nevada and have been trying to get verification completed of my conferred graduation date. The process is arduous and non-responsive after paying close to $200, 000 in tuition fees and 6 years attending Capella University. Since Capella does not have a registrar department to verify this information, I have reached out to the new clinical director of the psychology department (Dr. Ja'net Howard) whom stated in her exact words that "I don't need anything from Capella." When I explained that the verification has to be from a representative of Capella that can verify my graduation date, I was referred to Capella Verification. So, the form apparently has moved and is not located on the page previously found. I reach out to Dr. Issac Martinez and psyfieldtraining and receive the form. I complete the form and email [email protected] and receive nothing back. The perplexing conflict here is once the form is submitted to the verifying individual by the credentialing board (ASPPB) there is a window of 24 hours to have this form and verification completed by a Capella representative. My first correspondence with licensure verification occurred on 8/5/2021-nothing heard back. Sent verification form on 8/9/2021-nothing heard back. Submitted to ASPPB the email address to licensure verification from ASPPB and it has not been completed. I explained this to psyfieldtraining and was informed that it could take up to 10 days for a response from licensure verification. It appears to me that as long as Capella is getting money, they assist.
Desired outcome: I would like assistance in completing this verification form in a timely manner without getting the runaround
Capella University
-
Financial aid department
To whom it may concern:

I have been reaching out constantly to the financial aid department regarding my financial aid. I have emailed, tried Ella, tried calling, and even followed up on emails. And yet nobody is answering nor is anyone willing to help. This service is a joke, my other half is looking to go back to school for her Masters and I will be suggesting she goes to school some where else. This type of service is not what I signed up for, because I could not get any help from financial aid, I was forced to drop all my courses. I am attaching how long I was waiting on hold for financial aid, and eventually hung up. I would not recommend Capella University.
Desired outcome: Can I get a call back and get me re enrolled?
This review was chosen algorithmically as the most valued customer feedback.
I have been enrolled in Capella University in Apr 2019. I was on my final course finishing my masters in IO psychology when Capella started dragging their feet. Needing help I reached out to the professor and tutor. The professor literally spoke in riddles and the tutor did not respond to one single email. Prior to this course I carried a 4.0 and had no...
Read full review of Capella University
Capella University
-
Education
Capella University sets students up for failure. I entered the PhD program and successfully got to the dissertation phase. At that point, they continued to throw roadblocks at me including having me change subjects every semester (after researching) because my subject wasn't valid (it was fine the previous semester). They play this game until you time out and are 'administratively withdrawn'. After this, I received bills for differing amounts and then they hold my up my transcript due to the disputed amount.
Capella University
-
Academics
Found out I failed a class, was told by my counselor to send in a retake request. Recurved today that it was denied and I was kicked out of school today while I was actively taking classes.no explanations on why I was denied a retake when I have or is passing all other classes. I am a veteran using gi bill and they just payed for my next three months of school and I'm not able to finish the classes I'm still enrolled in.
Capella University
-
Failure to process program change
Last month, I filed a formal complaint against professor Snarski for my first MBA Leadership course. Professor Snarski's grading criteria was sketchy at best. She deducted too many points for trivial things such as excessive spacing and minor grammatical issues. She cited APA as her criterion yet what she deducted didn't match up with her grading scale. I repeatedly attempted to work with this professor to mitigate this issue. However, it remains unresolved and I received an unfounded grade for the class.

Furthermore, this professor's unprofessionalism has put me on academic probation and I am awaiting a grade appeal. My program transfer is being held up due to this administrative error as well. My anticipated graduation date of December 2020 will be impacted by this error as well.
Capella University
-
Review process of capstone final paper
I submitted my capstone final paper to Capella university review board on January 25. The policy is 2 weeks for a review. The Winter quarter ended on March 15 without any response from the review board. The Spring quarter is about to start and I still have not received a response. I am also requesting tuition credit for the Spring quarter. My mentor has tried to contact some one to inquire about the delay, but no one has an answer. I have reached out to the advising team and they have submitted a complaint and tried to contact someone from the review team. I still have not received an update concerning this matter.
Capella University
-
phd program
I read a complaint online about capella. I too, had a major issue with them. I sent my required doctoral work to my chair for review. She sent me an email confirming receipt of it and said she would review and get back to me in a few weeks. The course ended without me hearing from her so I emailed to enquire about my status. She told me she never received the documents. I sent her a screenshot of the confirmation. She responded "oh I must have misplaced them. Send them again" so I did and the same thing happened again. I then lodged a complaint with the school. When my advisor learned of the complaint, she dropped me as an advisee. Then I had to go on a faculty search for a new advisor. When I finally got one to accept me, she reviewed my work that had been previously approved and stated that although it had already been approved, she didnt like it and instructed me to "start over from scratch" but would not provide an extension for me to complete the task now assigned. Lo and behold, I missed the next benchmark deadline and as such was administratively removed from the program. I spent a lot of money via financial aid for that program and will never yield a return. I will be paying off my student debts until I die because of them. Thankfully, I found a dissertation completion program at ncu to get me to cross the phd finish line but those student loans from an incomplete program are killing my credit score!

Sent from yahoo mail on android
This review was chosen algorithmically as the most valued customer feedback.
I have been in the marriage and family therapy (MFT) program since 2012. I have taken all the classes and everything, all that I need to do is my fieldwork. I am having issues finding a place to do my fieldwork and have had to push back my date multiple times, I am not reaching the cutoff date (I have until September before the remove me from the program...
Read full review of Capella University
This review was chosen algorithmically as the most valued customer feedback.
For all students past and present with complaints against Capella, please see the new law passed on "Obama for-profit college fraud protection order " that has recently been ordered into force. All students should file a complaint against Capella University, seeking to have student loan debts cancelled due to Capella University's fraud and scams we have all experienced.
Read full review of Capella University
This review was chosen algorithmically as the most valued customer feedback.
I filed a complaint against Capella in 2002 with the Federal Omsbudman. The complaint was settled between Capella and myself. I applied to attend Capella in July 2018 but was never admitted after three weeks. The process, as I was told by my enrollment advisor should've only taken one week. Capella was retaliating against me for filing the complaint in...
Read full review of Capella University
We are here to help
16 years' experience in successful complaint resolution
Each complaint is handled individually by highly qualified experts
Honest and unbiased reviews
Last but not least, all our services are absolutely free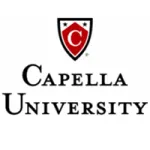 Capella University contacts