World Finance Corporation Complaints & Reviews
Sort by: Date | Popularity
My husband and I have been dealing with world finance for a year and a half, the new guy thats employeed there is very rude and hateful, they call even if your grace period is not up, they call several times a week, even after you call. They want everything you own for collateral. I pay ontime each month, one time I was late! Once this $500 paid back will not ever go back.
My wife and I have been borrowing money from this company since 2007. I called this morning and asked if I could borrow some money for Christmas. I was told that I have to file taxes to borrow any money. This is nonsense. I am disabled and my wife is also. We do not file taxes. This sounds as if its discrimination to me. Please make this right. I am never late on my payments, I bring them into the office on the first of every month. We would really appreciate a your help.. Thank you for your time in this matter.
I have had a loan with this company for approximately 2 years. I paid off the first loan and since my credit score had gone up a good amount of points in that year, I decided to take out another small loan. Within about 6 months, I lost my job because the company closed their doors - I was only given 1 day of notice. I immediately called the office, spoke to a new girl (they CONSTANTLY have new employees) and she said she would make a note on my account that my payment would be about a week late. I had done this in the past and there were no problems. I have made small payments (not my full...
I have had world finance call me everyday. I have gotten threatening voicemails from them saying they know where I live and they know where I work. When I made a 600$ payment they called me the next day telling me I had to pay another 200$ and my payments are only 134$. On top of that they call me and tell me If I can't make a payment please come in and we will renew your loan and give me more money. Why would I go get more money from this loan company that does not know how to properly call a customer. I then sent them another 200$ check this month and they were calling me 2 days later...
yes i told them i could make payments on this and they refuse to let me they kept calling me 20 times a day sent people to my house every other day harsess me and now she is taking me to court and put abig lie on the lawsuit i wish i made 1200.00 a month i am raising my two young grandsons and babysitting along is 300.00 a month not counting light water and gas to get to and from work i got serve court papers today and suppose to be in court thursday dont seem if long time for me and i just mad ea 40.00 payment monday mornign and told them i woul dmake another thrusday of 40.00 i would like to...
Tara Holcomb, manager, and Noel, are guilty of telling me they would press charges on me for an overdue small loan. "What do you mean, have me arrested?" "Yes maam, " said Tara. "I will take your legal file to the station." Noel agreed. Threatening arrest is against the law. I have paid this loan in full. I paid the full amount shown on the last receipt whereupon Tara Holcomb demanded $6.50 more gor a "late charge." The due date of the loan was not for another ten days. I beleive Tara Holcomb should be informed that this is illegal, threatening to have a customer arrested, so she doesn't keep...
This company showed up at my husbands work because we were behind on our loan payment. They not only showed up to his work but started displaying our personal information infront of co-workers and bosses. This is horrible and we are in the process of sueing this company for this. I had never heard of a loan company showing up to ask for money at your place of employment.
Recently Discussed Complaints
Consumer Tips & Tricks
Worst rating
Subjects of Wide Speculation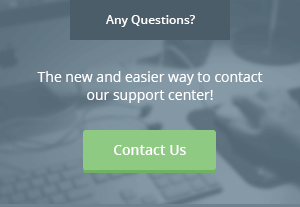 Latest News & Stories
Stay Away
Latest Questions
Latest Groups
Today's Mess-Up Photo