Sutherland GLobal Services Complaints & Reviews
Sort by: Date | Popularity
Dear Sutherland Family, I am Thomas Puppala from Hyderabad, This is to bring to you notice about the injustice happened to me by your organisation. I am disappointed with Great MNC Sutherland Global Services Hyd. I have cleared all the rounds of Interview in SGS Hyderabad at Serilingampally before two months i.e. on 19-Sep-2013 and been selected for Financing and Accounts Operations process at Lanco Hills, Manilkonda. I have submitted all the documents on 26-Sep-2013 to Mr. Lizo, Mr. Amit Ware and Mr. Nikhil. They have offered me 1.75 Lac Per Annum CTC and They also informed about the...
Hi, Please let me know am I eligible for Gratuity benefit. Joined SGS / Adventity - 5th Sept 2006 last employment date is 2nd July 2012. - I have provided continues of more than 5 years of service and also have received 5 years service award. Due to business requirement I was transferred to US Houston office from 1st OCT 2010 to 4th June 2011. Further I have joined Thane office from 4th June 2011 to 1 July 2013. Note: - I have provided more than 5 years of service at Indian location but due to business requirement have been transferred to US but still a total of 5 years of service wa...
I received a call from someone in India representing this company. They try to create a perception that they are a division of Dell, which is not true. The person on the phone told me that they detected one of my computers had multiple viruses and spyware. I cut him off, and said that told him I knew he was reading a script. He denied that. I told him he was lying about the state of our computers, and he denied that as well. What he did not know is that our company runs Macs, not Dells. He was selling Dell service. I hung up on him, and almost immediately received an email from an account...
Hey Dillip I hope you choke on a chicken bone! Way to thank Rochester Ny for making you a millionare by using everyone to start up programs and make them look great to the companies paying you to service them and then fire everyone and move the program off shore so you can make more profit! You hide youself behind your donating to local charities but trust me Karma will catch up to you! What comes around goes around in due time!
We have purchased data card 0931577096 to be used for laptop for usage of internet from Reliance Communication in the month of Feb 08. we have paid the amount by cheque on the due date itself, now on we were not able to access the facilty, as we have aslo logged a complaint on 28/4/2008, whihc was not even attended, and we again launched a complaint on 29/4/2008, they have taken up this issue and gave us a Complaint request number as 67781661, we tried for the customer care for the update of restoration of the connection, now they say that the verification is negative so the line has been...
Recently Discussed Complaints
Consumer Tips & Tricks
Worst rating
Subjects of Wide Speculation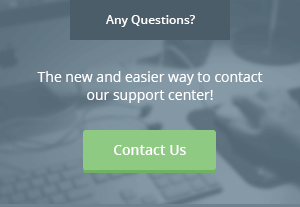 Latest News & Stories
Stay Away
Latest Questions
Latest Groups
Today's Mess-Up Photo