Redi Set Go Xpress Complaints & Reviews
Sort by: Date | Popularity
This scam had an automated orderingprocess that was completely rediculous. I could not tell what came with the original order and then the whole process of buying extra pans was nuts. I am still recieving pans to the tune of $25. I am so unhappy with this company and this customer service and this product. I never do these kind of as seen on tv things and I never will again.
I purchased the redi set go express with the buy one get one free. They neglected to tell me that I would be paying more for the free item in shipping. I was unaware of this at the time of purchase. When I recieved my product, I wasn't overly thrilled with it as I thought I would be. The portion sizes were too small for dinner portions. This is a great product if you were living alone. However, if you own a George Foreman grill, this works the same as far as I'm concerned. The biggest problem is that I paid $110.60 for the two and had added the pans etc to the order. When I returned...
I ordered the "special" buy one, get one free offer for 2 payments of $19.95. I also 2 pan sets. The total bill was $51.80. I got a package which contained 1 complete unit; but, the free unit didn't have anything with it. So, I ordered another 2 pan sets for the second unit. It said I would also receive bonus pans. I got that package and only got the bonus pans, and was charged for the 2 sets. I sent them a letter, along with a copy of the invoice. Today, I got another package with 4 quarter pans, 4 oval pans, 4 full round pans, and 1 quarter pan? I still didn't get the 2 pan sets I...
The customer service is very poor. I ordered my item over the phone yesterday and gave my card upfront (mistake) and they went for minutes trying to sell me extras. At the end of the automated call I did not know what I'd ordered, what I was getting and what the total cost would be. First thing Sunday I called to cancel and got a confirmation that I would not be charged, but saw this afternoon online that my card had been charged anyway. Called customer service again and they verified it would be reversed this afternoon, but I bet they end up shipping it and I get stuck with shipping...
Recently Discussed Complaints
Consumer Tips & Tricks
Worst rating
Subjects of Wide Speculation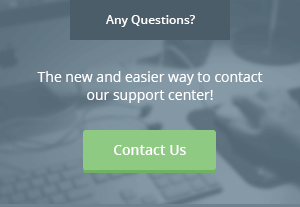 Latest News & Stories
Stay Away
Latest Questions
Latest Groups
Today's Mess-Up Photo