Club Penguin Complaints & Reviews
Sort by: Date | Popularity
Yep. I got scammed too. But not "technically, " which is what they rely on. A year ago, when I clicked the "1 Month" button on Disney's Club Penguin site, they set billing to recur. They've since changed their membership graphic, so it's a little more clear now than it was a year ago when my child forked over $8 for online frivolity that I traditionally refuse to pay for. I caught the inconspicuous billing (in an online payment service I rarely use) when I was $80 into Club Penguin charges. I complained. Disney repeatedly told me they went "above and beyond" in refunding 3...
CLUB PENGUIN: THIS IS A HUGE SCAM. PASS THIS MESSAGE ON TO AS MANY PEOPLE YOU KNOW. I too have been scammed for years. Lost the child's username (he stopped using it and forgot it) and years later, my child is now an young adult and I was still being chargedI Out of frustration I went to my bank and complained of fraudulent activity on my credit card and demanded refunds. Magically the account finally terminated. SHAME ON YOU DISNEY!!!
Club Penguin has a deceptive business practice! Do not sign up for membership! When you sign up for a 1 month membership for your young child, you will be charged for months on end until you notice that you are still getting charged. Even though they CAN verify that your child stopped using his penguin after the 1 month period, they conveniently say they do not base membership on usage, so they are unwilling to credit any months that you were charged while presumably not aware that the membership continued. Customer Support/Billing dept did nothing but read from a script that it is not their...
Not only do I NOT recommend this site, but I recommend you stay away from it. There are safety issues that they know about and are not addressing. They disregard the parents and treat them as though they are the children and not the adults. They take your money and then get rude with you when you call about an account being hacked. This site is not safe. My children started off with free accounts a couple years ago then decided they wanted to upgrade to paid accounts a year-and-a-half ago. Things went well until almost a year ago when my then nine-year-old daughter tried to sign on only to...
I am writing to you as I have exhausted my complaint with your Brighton office. They should have all the information on their records to confirm. I am a single mum running my own business as well as two other teaching jobs, so free time to sort out problems is at a premium... I took out a month membership in July 2009 for my daughter. I thought I was careful to check that it was one month only, but it was in fact a continuous payment – it took a while to spot, as this bank account was not used often. I realised in Feb 2010, that this £3.95 was still coming out every month ( two...
Be very wary of this pay per month situation the charges are reoccurring and there is no choice to select only one month. Your credit card will be charged monthly until you notice and cancel. Id f you have done this erroneously and did not mean to commit to more than one month there is no recourse, they will not refund or satisfy you and their legal team has made sure that your credit card company has no recourse either. They have covered all their bases and are making lots of money from unsuspecting parents. Walk away from Disney!
We bought a membership of club penguin for our 6 years old son last year. Since august 2008, he lost his password and tried to get a new Password by using "forget password". However, it only sends him Sometimes an invalid code or wrong link. I reported to the customer service about a month ago. They did not Take any appropriate action until i sent a couple of more mail. And until now, this simplest mistake is not fixed. This service is sold to small children. They are crueless for these kinds of matters without parent's help. I was given an impression that they Just let it go because...
Recently Discussed Complaints
Consumer Tips & Tricks
Worst rating
Subjects of Wide Speculation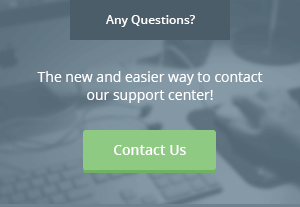 Latest News & Stories
Stay Away
Latest Questions
Latest Groups
Today's Mess-Up Photo