Bradenton Dental Center reviews & complaints
Bradenton Dental Center complaints
9
Bradenton Dental Center
-
superior dental work
Please do not believe the rating you see on this site. Dr. Stoyka is a caring and Gentle Dentist. I have been going to her for many years and have recommended her on MANY occasions to friends and family.

On one occasion, she was available the same day to see an out-of-town guest that was staying with us! Her professional staff was able to verify out of state insurance and fit my friend into Dr. Stoyka's schedule. Dr. Stoyka diagnosed the situation and got my guest out of pain.

Very, very impressed as a longtime patient!
The complaint has been investigated and resolved to the customer's satisfaction.
Bradenton Dental Center
-
Dental visit
I would describe my experience as a -10, as in negative 10. I scheduled an appointment with Dr. Stoyka for this morning, July 10, 2014. Before I even went in for my scheduled appointment I was told since I hadn't been to the dentist in 10 years that they would need to do a debridement and pano, which was not covered by my insurance. So, the simple cleaning and bitewings that the insurance company would pay for, obviously wasn't good enough. Even prior to ever seeing me. The Hygienist was pleasant enough, although hard to understand at times because of his accent. He continually told me how impressed he was with my teeth and was surprised having not been to the dentist in so long. (My mouth is healthy, I brush, I floss, my gums don't bleed and I have only had two cavities my entire life) He also told me, upon viewing my pano, that I had pocket depths of 5 in my upper right and left in the area of my wisdom teeth. Five is a normal depth for wisdom teeth. Next thing I know the office manager, Donna, come in to sell me an anti-biotic and/or scaling and root planing for the infection that will cause periodontal disease, as I had pocket depths of 5 in all FOUR quadrants. NOT ONCE did I see Dr. Stoyka to go over my x-rays and these findings. However, I was told I could either pay $260.00 for the antibiotic or $340.00 for the scaling and root planing. I told Donna that I would have to come back for treatment as I wasn't prepared to pay that at this time. An appointment was made for 07-31-2014. I also happen to work closely with dental practices out of the area and I mentioned this to one of my colleagues. It was suggested that I call them back and ask for a script for Periodex, which is a rinse and the old fashioned treatment for periodontal disease. Donna, politely, argued with me stating that was not what the doctor recommended. I told her that
I never saw the doctor. She said that the doctor based that on my x-rays and perio chart. I, then, asked if she would please ask the doctor for the Periodex and see what she says. I also asked about obtaining a copy of my chart and x-rays to show a dentist friend of mine out of town and Donna told me of the fee involved and time it would take to get them. No problem there. She said she would call me back with the Periodex answer.
Well, she did! She called back and told me that if I wanted a second
opinion that I could pay the fee and I will later receive my records and that
perhaps I should find another dental care provider. I was FIRED as a patient, meerly, for asking questions and not going along with the treatment the OFFICE MANAGER PRESCRIBED. I NEVER, ONCE, saw Dr. Stoyka. Also, the nice hygienist NEVER said I needed this treatment. I told Donna that I would be right down to pay my fee for my records. I was and I did. DONNA is the most rude individual all the while maintaining her quiet, sweet as syrup voice. It is her way or the highway! I, certainly, wish I had read these reviews prior to making my first and last appointment with this dental practice. I wonder if there really is a Dr. Stoyka or if Donna is practicing dentistry under her name and license. Either way, I would say RUN don't walk as far and as fast as you can from this dental racket. All they want to do is give you treatment that, quite possibly, is not even necessary. You or your dental health are not their main concern, believe me. They are only in it for the money!
The complaint has been investigated and resolved to the customer's satisfaction.
I was new to the area and didn't do my research. 1) I went to Dr. Stoyka 2) I was there for over two (2) hrs, before she saw me. 3) I had my whole family scheduled to go the following...
Read full review
Bradenton Dental Center
-
Customer Service
This is easily the worse Dentist or business for that matter I have ever been too in Bradenton. After finding out I had a double route canal and in alot of pain I was only given 4 days worth of pain reliever and had a scheduled appt with an oral surgeon 2 weeks away. When my wife called in the office for the 3rd time around 4pm giving them 7hrs to call her back from the first 2 times of calling waiting on a call back the dentist Dr. Stoyka spoke to my wife. Caller her basically a drug dealer looking for more pain relievers and said qoute " Well if you stop babying him he wouldn't need more pain relievers." Once I received a call from my wife in tears telling me what happened. I called the office myself getting a run around and told I would get a call back. Surprise surprise no call back. we are filing with our insurance company soltice to get her removed from there list along with BBB and the practice relations department.
The complaint has been investigated and resolved to the customer's satisfaction.
Worse than bad! Livy Stoyka and her staff worked my two kids over. Apparently the whole place runs on unbelievable rudeness, dishonesty and poor workmanship. My step-daughter left bleeding & in...
Read full review
The complaint has been investigated and resolved to the customer's satisfaction.
She is the worst dentist I have ever had the misfortune of visiting. Do yourself a favor and go to the Better Business Bureau website and see the multiple complaints against this dentist. She has an...
Read full review
The complaint has been investigated and resolved to the customer's satisfaction.
The company has left an official comment on the complaint.
Unprofessional Dentis!!! I'm impressed, I usually don't google people, but from now I surely will. This is an unprofessional dentist. She is not considerate of her patients at all, she does not...
Read full review
The complaint has been investigated and resolved to the customer's satisfaction.
She is very Rudd, careless, and she has no customer service skill's what so ever. All three times i have came i had to wait because she is late again. She has no consideration for her patient's time...
Read full review
USED US WE DID NOTHING WRONG--SHOWED UP 30 MIN LATE FOR CHILDERNS PARTY AFTER CALL---- SET EVERYTHING UP FOR FREE NOTHING WE COULD DO WAS GOOD ENOUGH TO SATISFY HER. LIED LIED AND LIED SOME MORE BAD...
Read full review
We are here to help
16 years' experience in successful complaint resolution
Each complaint is handled individually by highly qualified experts
Honest and unbiased reviews
Last but not least, all our services are absolutely free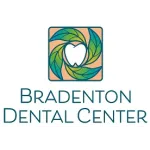 Bradenton Dental Center Company contacts