Newest BR Softech reviews & complaints
Software development
Scam - they scammed me for thousands and do not reply. They invest money to make themselves look professional so they can steal from as many desperate people as they can. Do not trust them. You are better off elsewhere.
cheating
Cheating
There is a company Br Softech Pvt. Ltd. There website is brsoftech.com I asked them for a software order. They give me quotation's. After that three month they follow up me regular with their staff. Then they convince me for work. They ask for advance amount. I said I have no trust because earlier also I have been cheated in Jaipur with software company name source horizon. So please show work first. They asked for advance. Any how I trust them and given 1 lac RS advance in their bank account. They asked for cash. But i give them in their company bank account. From my bank account. On 17 may 2018 . Screen shot will be attached transaction imps/p2a Ac number ICICI bank ############ I send 100000 RS. As advance they promised that they will deliver software to me in 10 days it is ready software we just change the design and give to you. Till today they did not full fill their commitment. They always say give us more money then we will give . The cost is 50000 RS. But they did not deliver anything
Only make two three design and saying give more money. I asked I will give you at least show me software let me chk this show me any version. But they deny. I ask their staff to give me owner number senior number they denay.bi ask them to make a complaint. They said do it . We don't care about it. Now they even not answer my call what's be app. Nothing.
Please help me to get my money back from them
They did not deliver anything to me till today. They cheated me. I. Afraid if I give them more money the will definitely cheat me. They are taking a benefit that I am from delhi can not come to Jaipur. So please help m from the BR Softech. Theor Eaddress is 90, Usha vihar, triveni nagar, gopalpura bye pass, Jaipur, 302018, mobile number [protected]. There staff name bhawana and Abhishek and director is Mr Garg as per their information.
delayed service, no refund, working like a turtle!
I have given them with over enough time to complete my project, but it's taking over 1 month to finish the project. They do not complete the projects by the time time given: 7 days as the agreement was made. It made me lost a lot of money regarding the booked market advertising and I paid them 4000$ out of 6000$. It outraged me so I requested the refund me with only 3000$. Still, they didn't pay me back. Actually, they should know the law regarding service providing. I should take all the fund back with compensation in case of damages. But I don't even ask for full refund and compensation, I asked only 3000$ in return but they angrily denied my request and label me if I had taken all the code and run away. They insisted on to complete the project. Since they didn't refund me, I let them finish the project. It took extra 10 days to complete the whole project. They didn't blame themselves for delaying my project. They blamed the merchant website for the very late on my project. After the whole website complete, I found the websites working in a very slow motion, just like a turtle. I asked them but they blame the server. I asked them to fix and they didn't fix. I tired of them. Since my refund is no longer refundable, my Team starts to angry and decided to cancel the project. In the end, I didn't pay the last 2000$ and they just block the website. I lost 4000$ for the stupid website with the turtle shop BR Softect.
Is BR Softech legit?
BR Softech earns 91% level of Trustworthiness
SAFETY NOTICE: ComplaintsBoard has analyzed BR Softech and determined that it has perfect credibility and is completely trustworthy, with a legitimacy rating of 91%.
We found clear and detailed contact information for BR Softech. The company provides a physical address, 7 phone numbers, and 2 emails, as well as 4 social media accounts. This demonstrates a commitment to customer service and transparency, which is a positive sign for building trust with customers.
A long registered date for brsoftech.com can be seen as a positive aspect for BR Softech as it indicates a commitment to maintaining the website and its domain name for a long period of time. It also suggests that the company is organized and has taken steps to secure its online presence.
The age of BR Softech's domain suggests that they have had sufficient time to establish a reputation as a reliable source of information and services. This can provide reassurance to potential customers seeking quality products or services.
Brsoftech.com has a valid SSL certificate, which indicates that the website is secure and trustworthy. Look for the padlock icon in the browser and the "https" prefix in the URL to confirm that the website is using SSL.
Our scan shows BR Softech website is free from malware and phishing activities, which are types of online threats that can include viruses, worms, Trojan horses, ransomware, and other malicious code, as social engineering tactics used to trick users into sharing their personal information.
Brsoftech.com has been deemed safe to visit, as it is protected by a cloud-based cybersecurity solution that uses the Domain Name System (DNS) to help protect networks from online threats.
Several positive reviews for BR Softech have been found on various review sites. While this may be a good sign, it is important to approach these reviews with caution and consider the possibility of fake or biased reviews.
We looked up BR Softech and found that the website is receiving a high amount of traffic. This could be a sign of a popular and trustworthy website, but it is still important to exercise caution and verify the legitimacy of the site before sharing any personal or financial information
Brsoftech.com appears to have online shopping features, it's important to know that the platform supports an extensive range of payment methods, making it convenient and easy to complete your transaction. The payment procedure on the website is also relatively simple and straightforward, ensuring a smooth and hassle-free experience for buyers.
However ComplaintsBoard has detected that:
While BR Softech has a high level of trust, our investigation has revealed that the company's complaint resolution process is inadequate and ineffective. As a result, only 16% of 6 complaints are resolved. The support team may have poor customer service skills, lack of training, or not be well-equipped to handle customer complaints.
Website's registrar is popular among scammers, it means that a significant number of scammers have used that registrar to register domain names for their fraudulent websites. This can indicate that the registrar has lax verification processes, making it easier for scammers to register domains without providing accurate information.
A website that contains sports betting information, it is important to be aware of the potential legal and safety risks associated with online gambling. Depending on the laws and regulations of your country, sports betting may be illegal or require specific licenses and permits.
While BR Softech offers various gambling services, it's important to be aware of the potential risks and consequences of excessive gambling. If you feel that you may have a gambling problem, seek professional help immediately.
We found that BR Softech website supports payment methods that allow for anonymous transactions. This could potentially be used for illegal activities, such as money laundering, and could indicate that the website is engaging in unethical practices.
We found that the technical contact email address for BR Softech is a free email address, such as Gmail or Yahoo. This could be a sign that the website is not a legitimate business and may be engaged in fraudulent or malicious activities.
BR Softech offering cryptocurrency services, it is important to be aware of the potential risks involved. Cryptocurrency transactions can be anonymous and irreversible, making them a prime target for scammers and fraudsters.
The use of a free email address for contact on brsoftech.com may be a red flag indicating potentially unreliable or fraudulent activity.
Our Verdict: BR Softech is highly recommended company, but beware of poor customer service. Their 16% Resolve Complaints rating is a cause for concern. We advise using their services securely and reviewing complaints beforehand.
is scam! order website for ico launching
I ordered a website from brsoftech.com, they got my money $2000 for first. Then asked me $2000 more for complete website, but they don't and delay nearly one month then website is unprofessional-non working. They said very rude and cheap. They want my money $2000 more but I don't give them they close the website of my order. This shop is very cheap and slow character, rude, scam.

Don't buy anything from Brsoftech.com!
Br softech is scam scam scam scam...
Website design and implementation
Don´t use this Indian company in any of your projects, websites, apps, as other reviewers mentioned, they will skim the money from you.
They dont have work ethics, and they will just care on manipulating to get paid.
You will progress turlte speed, you will make the work for them, reviewing and giving feedback.
It will consume you.
They are sloppy and have no design clue. Obvious template things like checkout they cannot even make.
All the positive feedback is written by them...
When you claim the work done they will not give it until you pay more.
Stay away and avoid headaches...
The complaint has been investigated and resolved to the customer's satisfaction.
This review was chosen algorithmically as the most valued customer feedback.
Beware of br softech My complaint is about my horrific experience with an indian development company called br softech technologies. This company has driven me to a point where i had nothing to loose (Simply because they ate the money and did not deliver a proper product). I set up a facebook page called br softech reviews and a website: www.Brsoftech.com...
Read full review of BR Softech and 7 comments
Collect Your Trust Badge
Be recognized for outstanding customer service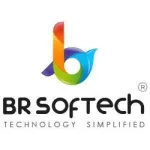 BR Softech

contacts
We are here to help
19 years' experience in successful complaint resolution
Each complaint is handled individually by highly qualified experts
Honest and unbiased reviews
Last but not least, all our services are absolutely free