Newest BookMaker reviews & complaints
Payout money owed
On November 24, 2016 I opened an account with Bookmaker.eu. I deposited $450 with my debit card and I also opted for the 50% bonus with a 10x roll over. The roll over counts only for the deposit amount, not the 50% free play bonus. A couple hours after I had deposited the $450, my account was up around $1100 or so. But I was unable to place any other wagers. I contacted customer service and asked them why. Customer service told me that my account was disabled until i provided proof of my identity. They asked me for the following: picture of government issues valid ID, front and back. Picture of credit card used to make the deposit, front and back. And a signed credit card verification.

By Friday at around 8 am i sent bookmaker.eu all the information they needed to verify my identity. And they enabled my account again and i continued wagering without any issue.

By 9 am Saturday November 26, 2016 my account had a balance of $3, 277.00. I was up more than $2, 800! On Saturday November 26, 2016 at around 1:30 P.M pacific standard time, i decided to make another wager. But i realized my account was again disabled. I contacted customer service and they were extremely rude. They told me that my account had been flagged and that my account was going to be disabled permanently. Customer service told me that I was going to have my account frozen and i would no longer be allowed to play with them. But just a day before they had verified all my information and told me I was in good standing, and they had allowed me to continue playing, after I turned in all the paperwork they requested.

The customer service representative stated that even though my account had a balance of $3, 277, i would only be refunded my initial deposit of only $450 and all my winnings would be voided. I asked them why, and he stated that another sportsbook had flagged me and I was banned from ever using Bookmaker.eu again.

I asked the customer service representative why I was losing all my winnings, when they had verified all my information a day before and they said it was all okay. But now that I am winning a significant amount they decide to cancel my account and keep all my winnings. Why would they not freeze my account when i first deposited? Instead of allowing me to play for three days, after i had given them all the information they had requested to verify my identity. I complied with providing with all the paperwork they required to verify my identity. I deserve to get my winnings.

On Saturday November 26, 2016 Bookmaker.eu deducted $450 from my account balance. Which i assume is the total that i initially deposited. As of right now, my ending balance is a total of $2, 782.84. Which bookmaker said would be all voided. I want them to pay this amount. Like i mentioned before, I submitted all the documentation they asked me for, after they had initially disabled my account. But now, they have permanently disabled my account and refuse to honor the amount they owe me.

I want Bookmaker.eu to pay me the amount of $2, 782.84, which is the balance left in my account!
This is the chat log between bookmaker.eu customer service and I. They are rude and refuse to even explain why my account was cancelled and my winnings stolen. I asked why. And they said "per management." How could they steal my money and not even tell me why. They refuse to explain to me why they stole my money. That seems unprofessional. A simple detailed explanation would go along way. They are criminals!
These are the images from my ending balance. Bookmaker.eu deducted my remaining balance on Monday November 28th. I tried to file a dispute with management but they refused to even talk to me. They said their decision is final.
Is BookMaker legit?
BookMaker earns 68% level of Trustworthiness
SAFETY NOTICE: Complaints Board has determined that BookMaker has a very good credibility, and is mostly trustworthy with minor reservations, with a legitimacy rating that is more or less around 68%.
Bookmaker.eu has a valid SSL certificate, which indicates that the website is secure and trustworthy. Look for the padlock icon in the browser and the "https" prefix in the URL to confirm that the website is using SSL.
Our scan shows BookMaker website is free from malware and phishing activities, which are types of online threats that can include viruses, worms, Trojan horses, ransomware, and other malicious code, as social engineering tactics used to trick users into sharing their personal information.
Bookmaker.eu has been deemed safe to visit, as it is protected by a cloud-based cybersecurity solution that uses the Domain Name System (DNS) to help protect networks from online threats.
However ComplaintsBoard has detected that:
BookMaker protects their ownership data, a common and legal practice. However, from our perspective, this lack of transparency can impede trust and accountability, which are essential for establishing a credible and respected business entity.
We conducted a search on social media and found several negative reviews related to BookMaker. These reviews may indicate issues with the company's products, services, or customer support. It is important to thoroughly research the company and its offerings before making any purchases to avoid any potential risks.
Our Conclusive Verdict: BookMaker is generally a safe and reliable company to do business with. However, we advise that you exercise caution and thoroughly read all complaints and reviews before providing personal or financial details.
Collect Your Trust Badge
Be recognized for outstanding customer service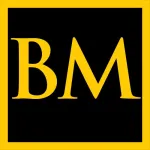 BookMaker

contacts
We are here to help
19 years' experience in successful complaint resolution
Each complaint is handled individually by highly qualified experts
Honest and unbiased reviews
Last but not least, all our services are absolutely free