Blue World Pools complaints
133
Blue World Pools
-
Blue World Pools
I signed the contract and paid $4500. The installer ( 1 guy) took 4 days , showed up late each day & the last day, close to sundown(7:30pm). The damaged the frame and the wind tore the liner. Blue World Pool was informed about the problem and terminated the installer & they suggested replacement of frame & liner. I didn't appreciate the manner any of the service was handled so I wrote the cancellation letter, mailed it & it was delivered within the 3day cancellation timeframe. Blue World keeps giving me the runaround as if I didn't cancel. They're threatening arbitration, court cost & $24,611.70 +15% interest . I don't even have a pool & they're treating us as if they installed something. The boxes that came with it are still boxed up, stacked and waiting for them to retrieve & they won't take it. Now I'm having to pay for attorney fees to try to get them to cease and desist as well as refund my monies. They only give you the 9120 Double Diamond Pkwy. Suite4925 Reno NV 89521 but they have another location in 120 Interstate N.Pkwy. S.E.Atlanta GA30339.
Desired outcome: Please apologize , refund and cease & desist the contract as stated.
This review was chosen algorithmically as the most valued customer feedback.
On 5/17 we signed a contract with Blue World Pools for a 24 ft round. The representative measured the area and that was the one she suggested. We gave them the $2000 deposit they required. On 6/1 my husband and I decided to remeasure because we thought it may have been measured wrong. Sure enough, it was too close to the power lines and electrical outlet...
Read full review of Blue World Pools
Blue World Pools
-
Customer service
I was told that the finance department would call me in a couple of days , that was on 6/11 by the verification department. I was told a couple days later by someone i. the finance department that everything looked good but it was still being reviewed and it would be any day now. The salesman had me put down $1000 at the time of the order and he said I would have to put down the other $1000 when the pool is installed. I find it weird that when I called the salesman that the pool loan is approved after talking to a second finance employee. The first one said they were still waiting on my job ti call. My job do not call for job verification. A customer should never hold on the phone for 107 minutes to talk to any department to get an resolution.
Desired outcome: Refund my deposit and cancel contract.
I got a call today stating that they where going to charge me 30% of the pool. I do not have a pool from Blue World. My husband has contacted his lawyers with pictures showing the salesman talking only to me not both of us. Also, he also was sleep when the salesman had me sign the contract. When the salesman talked to the verification department he stated that my husband was sleep and that he said ok. This is a breach of contract if both parties are not physically available for the appointment. My husband was sleep and I signed his name after i was talked out of buying the Econoline pool. The salesman was well aware that my husband did not sign the contract.
Blue World Pools
-
Complaint
My husband and I called Blue World Pools, 120 INTL N Pkwy, Ste 426. Atlanta, GA. 30339, 800-706-0907, for a quote. They asked for our bdays to verify that we we ere who we said we were, according to the 10+ times only to be put on holdrep on the fon, only to find out the day of the Quote appt, they had pulled hard credit inquiries on both our credit accounts when we hadn't even gotten the quote yet, let alone, decided to buy or not. I have called them only to be put on hold and hung up on. They are refusing to take these inquiries, that stay on our reports for 2 yes, off. I called experien because that is where it's showing and they said I had to get them to take it off. Obviously that isn't happening and I need to know what we can do about it besides file this complaint. I attached a copy of the inquiry as a pic of their logo.
Desired outcome: Credit Inquiries removed from both mine and my husband's credit reports.
This review was chosen algorithmically as the most valued customer feedback.
I went through the training for this company and declined to ever sell any product for them when I learned what the company was really about. A sales person will come to your house initially to discuss where you want to put the $399 ad pool. When this is completed, he will then go back inside and proceed to attempt to sell you a pool that depending on the...
Read full review of Blue World Pools
This review was chosen algorithmically as the most valued customer feedback.
I had a pushy salesman come and talk about a pool. After listening for 2 hours while my kids were here, I decided to go ahead and purchase. On September 23, 2021 they finally came and installed the pool. By Oct 1st the pool was finally filled and ready. The pool was used 1 time then closed up and winterized for the winter. We had left for out of town to...
Read full review of Blue World Pools
This review was chosen algorithmically as the most valued customer feedback.
Sales person came to my house march 5th 2022, I financed a pool with blue world pools. This salesman told me pool would be installed before derby day, I explained I was having lots os friends a family over. He usurped me, not going to be a problem! The middle of april I called blue world pools, ask what was hold up? I have not received any call or...
Read full review of Blue World Pools
Blue World Pools
-
Credit Inquiries
I spoke to Blue World Pools in June of 2021. They were supposed to send a technician to my home to discuss a pool installation. NO ONE showed up! Now I see that BLUE WORLD POOLS submitted three hard inquiries on my credit. I never talked to anyone about running my credit or did I need them to finance anything. This has caused my credit score to drop 45 points and wont be off until 2023. Something needs to happen.
Desired outcome: apology and credit resolved
Blue World Pools
-
Pool
I put down $5000 they come out to install the pool told me I would have to get a tree removed. The people are hard to remove the tree could not get their equipment in my backyard this is went on for over a month trying to get someone to remove the tree I started this process in April call with us to be installed on June 17 they backed it up to June 27 which is when they came out and told me the tree needed to be rich removed. I have called four times in the last month to get my 5k back . All they can tell me is it been mailed they would not ACH it back into my account like they took it and I'm on day five of looking in my mailbox still no check.
Desired outcome: My money back
Blue World Pools
-
I was scammed as well by Blue World
Was bullied into buying, told you have to take the deal now or lose it, without the ability to make certain that we could even get the necessary equipment into the yard was told there had to be 6 feet for the bobcat well there's only 5 and the yard is fully gated with both neighbors piggybacking off the fence, I continue to beg them to send someone out but I continue to be told it's peak season, it's September BTW. Was told a lean will be issue against my home which is an absolute joke no one with a single brain cell could look at my property which is house on top of house and determine that a bobcat of all things would fit without destroying not only my yard but the neighbors.

[email protected] I'm researching a potential class action suit
Blue World Pools
-
you place a hard inquirey on my credit report and I have never had anything to do with your company!! I never spoke to anyone about a pool.
While checking my credit report with Experian, I noticed a hard inquiry on my credit report from Blue World Pools. i have never even heard of this company. And I sure didn't apply for credit. I called the company and spoke with a Luther Bently, who researched and could not even find my name in his system. He had no idea why someone would pull on credit report on me, since I never had anything to do with them. He agreed that it was error and that he would contact another department and have the inquiry removed from my report. This was two months ago.
I checked my report today and found that the company was still there. I contacted Experian and they said that the inquiry could not be removed whether the company requested it or not. It was a legal issue in why they could not remove the inquiry. The inquiry is going to have to stay on my credit report until August 2023. I have made several attempts to contact the Blue world pools today, and have been put on hold for over 30 minutes. i would call back and suddenly the phone would hang up. Again, I have never heard of your company and never applied for credit! You
inquiry has lowered my score by 41 points. This inqury was done on 07/20/2021
Desired outcome: I want this removed from my credit report and it solved with the Experian. I want something done and a apology will not work!!
Blue World Pools
-
I am complaining about my liner installation and Customer Service
My pool was installed 7/22/21. The liner was defective and has to be replaced. Received liner 7/28 and called to inform Customer Service. The employees tell you what they think you want to hear or hang up on you. Each time I call, I have to tell them what is going on, like it is the first time I called. Received call 8/28 stating I would get email and a call by COB 8/31. Didn't happen. I am at my wits end. Unable to sleep for worrying about this. Guess my next step is an Attorney.
Desired outcome: Now want not only my liner installed, but reduced price of pool.
This review was chosen algorithmically as the most valued customer feedback.
On 3/19/21 I ordered an 18 ft pool for $10, 799 total cost. I did not finance the pool. The contract was for a 3 month payoff. I paid the total in two months. I was then told I would have my pool in two weeks. A surveyor from the company came to my house and alerted me that I needed to install a two gate opening for the equipment. I did as requested at an...
Read full review of Blue World Pools
Blue World Pools
-
Pool
We purchased a pool in 2016. After calling about the advertised $399 pool a salesman came out and next thing we know it is $11, 000. We were only eligible for "in house" financing and most things were not discussed with us until the pool was pretty much set up. We were supposed to have the area "show pool". No one has ever came to see it or discuss. The pool was not level from the beginning, but when called BW to complain, they said "ground settles". We were told that after being on time with payment for one year we could refinance at a lower rate. After paying for 2 years we called and were told the only way we could refinance is if we went through an outside lender. We asked how much it would be to pay off early. They told us and it was including the finance charges. I asked them why we would need to pay finance charges if we were paying off early and they said that is the only way they do things. We had to replace liner which had a "lifetime warranty" and ended up paying nearly $400 for that. Now our pool is cracked and I cannot get anyone to return my call! What this company is doing to people is not right! I hope that there is an attorney who is willing to help us! We are still paying because of the fear that they will do something regarding our property. Any advice? Has anyone gotten anywhere legally?
Desired outcome: Stop paying and hopefully get some compensation for the thousands of dollars they have taken from us!
Blue World Pools
-
customer service
at 2:22pm on 6/14/21 I wanted to get an appt. for someone to come out and give me an estimate about a pool. This supposed Supervisor Curtis said that he was a supervisor, he refused to get me his supervisor and hung up on me. Now I'm speaking to someone else named Tracy and she doesn't know anything about a packet that Curtis wanted to send to me before an appointment can be set up to come out to the house to talk to my wife and I. I asked several times for a supervisor and the only thing Curtis did was laugh. I would like for this person to loose his position if he is in fact a supervisor, because of very poor manners to be dealing with customers. Through this whole deal I have had very poor service.

Tracy Scurry 618-447-3314 [email protected]
Desired outcome: Curtis to loose his position or job
Blue World Pools
-
Pool leaked, Blue World will not fix it
Our pool was installed back in April. After we had the water delivered it immediately started leaking. We called Blue world pools and they said they couldn't send anyone out until May 10th. May 10th came and went, no one showed up. They then said someone would be there May 18th. May 18th came and went, no one showed up. Someone showed up about a week later and said our pool was installed wrong and we needed a new liner and new drains. They did send the liner and drains but no one has come back to fix it. It has been over 7 weeks. We are told when we call every day that a manager will call us back. We have never spoken to a manager. They will not give us a date for someone to replace the liner. Not only are we out the $12500 for the pool, but also the $900 in the water we had delivered that is now all over our yard causing a muddy mess.
Blue World Pools
-
customer service and payment to sales people
I started working for Blue World Pools back in April the end of April. I am from Cincinnati, I have been in outside sales for over 30 years. This is the first time I agreed to take a commission only job. The company makes appointments for you and texts you the contact info.

I went on my first appointment in Northern Ky, over the bridge from the Cincy area. A very nice man, who had a pool but was interested in the one they have advertised on the website for under $400.00 after I told him about what hoops you have to jump through to get the pool and after he saw the price of their pools he said for forget it. The pools are above the ground of course and the average price is between $10, 000-$15, 000 or higher. Yeah, you didn't read that wrong, for a pool that is. Yes, you do not have to use the chemicals on these pools but that is alot of money for a pool you are only going to use four months at the most during the year. My second appointment was in the city of Cincinnati these appointments are suppose to be with the home owner and this was with the girlfriend of the home owner and he did not know about the appointment until I arrived. To make a long story short he takes home $1.000 a month and could not afford a pool and they did not have water anyway. They had a hose set up to use their neighbors water...I did end up selling two pools. One order canceled because of poor customer service and the other signed a contract on May 2 and here it is June 1 and it still has not been installed. I have customers calling my number unhappy. To make a long story short because the one person who gave a $5, 000 deposit they did not hear anything for over two weeks so they canceled their order and went with Watsons. The compnay is now refusing to pay me what is owed to me because they canceled due to poor customer service on their end. I hope you think twice before doing business with this company between their prices and how they treat their sales reps. We are indepentent contractors but does that mean they can treat use like this? Check out the BBB and others to read all of the negatives reviews they have, I know you can write whatever you want on line but when a company has all of these bad reviews that should tell you something. I did not know this until after I took the job...
Desired outcome: have them provide better customer service to the paying customer and treat their sales reps better and I want to be paid in full for the two sales I made.....
Blue World Pools
-
Missed appointment
I contacted Blue World Pools on 05/31/2021 in reference possibly purchasing a pool. I was scheduled by a Mr. Marcus to have a technician come out to my house that same day at 1730 hours. Mr. Marcus advised me the technician would call at about 1630 hours to verify the appointment. The technician was suppose to come survey the land and talk to me about options, as well as pricing. I explained to Blue World Pools I was the land owner and had just purchased the property in August of 2020. I also allowed Blue World Pools to do a soft credit inquiry since it was company policy prior to a technician coming out. Blue World pools did the credit inquiry because I got the alert from my credit monitoring company. The technician never called or showed up. I called Blue World Pools on 06/01/2021 at approximately 1300 hours to discuss why the technician showed up and was told it was because my name was not on the tax records. I explained to the lady that I have documentation that I own the land the tax assessor must not have updated their systems yet, since it was a recent purchase. It still doesn't excuse someone at least not calling to let me know that they weren't going to come at their scheduled time and an explanation why. They wanted me to mail or fax in proof of ownership of the property. However at this point, I will find a different company to go with, since this company has bad business practices.
Desired outcome: Just to make people aware so they can make an informed decision before going with a bad company.
Blue World Pools
-
Worst customer service i have ever received
I called for a free quote. They scheduled me the same day to come out. A technician never called or showed up. I called and all they said was I was going to receive a packet in the mail for installation. I never agreed to this. They kept transferring me to different departments and nobody knew what was going on. Everybody continued to say they were new at the company. I have never experienced such unprofessional people/company in my life. A simple call to give them my business. If they act like this I WOULD NEVER TRUST THEM TO TEAR UP MY YARD FOR A POOL, WE WOULD BE IN COURT OR I WOULD BE IN JAIL. I work in customer service myself for over 20 years and this company is will be out of business with the rate they are going. No wonder why everybody is new.
Blue World Pools
-
Do NOT do business with this company!!!
DO NOT DO BUSINESS WITH THIS COMPANY! Blue World Pools uses unfair and deceptive practices and are in clear violation of the Fair Credit Reporting Act!

I contacted this company a couple of weeks ago to get more information and spoke to a young lady on the phone who knew nothing about the products. I asked to speak with someone who does and she offered an appointment for someone to come to my home. I agreed. She said she needed to do an credit check first. I asked her, "Do you mean a hard inquiry? A full credit check?" at which she responded, "No, we just need to make sure there's no bankruptcies."

That alone should have been enough of a red flag for me to stop but I proceeded because she never asked me for my social security number. Within seconds of hanging up the phone, I received alerts from my Experian credit monitoring advising of a new hard inquiry which of course resulted in a score drop.

All for products I knew absolutely nothing about AND I intended paying in cash for if I decided to proceed. I immediately called back demanding to speak to someone and I got the run around for hours. I spoke to many associates, all of which were absolutely a joke. The level of unprofessionalism is one I've never seen. They were rude, condescending and obviously very unhappy with their jobs to treat customers the way they did.

I finally reached someone who said my request to have the call reviewed was being sent to a QA Manager who would then decide if they'll remove the hard inquiry based on the phone call review and I should be contacted with results within a week.

It's now been over 2 weeks. No phone call, no letters, no emails. I plan to leave this review in as many places possible, contact the BBB and report the violation of the Fair Credit Reporting Act to the correct officials.

You've been warned. DO NOT DO BUSINESS WITH THIS COMPANY!
Desired outcome: Correct my credit report
We are here to help
16 years' experience in successful complaint resolution
Each complaint is handled individually by highly qualified experts
Honest and unbiased reviews
Last but not least, all our services are absolutely free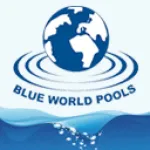 Blue World Pools contacts