Bestway Global Holding complaints
21
Bestway Global Holding
-
Filters
I just ordered on the best way website 2 sets of 2 iv type filters for my spa Ana the total was $25.98 and the shipping was $37.22 I called Because I thought it was a mistake and they said that was correct so basically it cost more to ship it then the product that I bought I went online and order two and the shipping was only six dollars someone is coming from and I think it's best way It does not cost that much to ship to Little filters I called Bestway ask for a manager they said someone would call me back that hasn't happened the representative was very rude said that she couldn't return my order because I did already shipped and there's no way that I have even an option to return it they are committing fraud
Desired outcome: I want my money back I'm not gonna pay more for the shipping than it is for two filters
Bestway Global Holding
-
14ft x 8ft filter motor
I bought a 14ft x 8ft oval pool on Amazon in late 2020 for use in the 2021 spring and summer season. When the summer was over last year we packed up the pool to put away for use the next upcoming year. So this year I just unpacked the pool, set it all up, and turned it on. Everything was working for 2 days. I went out there today 05/15/2022 and noticed the filter was not on. I checked the connections, tried a different extension cord, and different outlets but it still is not working. I do not think this filter is supposed to work for just 1 year. I would like to have a replacement filter sent to me ASAP so my children can enjoy the pool I bought for them to enjoy FOR YEARS not just 1 year. Please email me back and let me know what can be done to rectify this issue.

Thank you,

Kathryn Fletcher

[email protected]
Desired outcome: a new filter for my pool
This review was chosen algorithmically as the most valued customer feedback.
I bought a LayzSpa Monaco hottub in Mar 2019. I have stored it, inflated it and operated it as per instructions. It bulged and burst, just outside the warranty period. A hottub repair company said that the liner in this type of hottub is not repairable because of the design not being a tube but being an inner and outer skin connected by internal fibre...
Read full review of Bestway Global Holding
This review was chosen algorithmically as the most valued customer feedback.
I purchased the four ring inflatable pool ($19) from KMart Indooroopilly Qld, which is made/supplied by BestWay Corp. This pool holds a volume of 52 litres of water (weight 52kg when full). I blew it up and filled it with water. Come time to empty the dirty water and refill it, I discover the pool has no drainage valve. I contacted KMart customer service...
Read full review of Bestway Global Holding
Bestway Global Holding
-
replacement inflation hose
I have been trying to get a palm springs hydrojet replacement inflation hose now from your company for well over 7 weeks now.
When I initially ordered the part I was informed 10 days later my order was cancelled due to no payment...
This was untrue!
I had to send evidence from my bank in england to prove I had payed for it which seemed to sort it out.
My order was was then accepted and shipped out from bestway italia.
I recieved the inflation hose on Monday 30th of September and I tried to use it..
It was the wrong fitting?
Since then I have emailed them numerous times to get the right part sent but I'm not getting any reply back.
When I ordered this it was so I could have the last few weeks of summer to use the spa but that has gone now.
Also I paid £700 for this and now cannot use it because of a lack of communication and very bad customer service.
To say we are disappointed is a understand to say the least.
It might only be a small order but its something I cannot do without!
Please please sort this out
Please help me with this matter...
Nobody is responding to me from bestway italia
IM DESPERATE
This review was chosen algorithmically as the most valued customer feedback.
I ordered a replacement hosepipe from bestway italia and it was paid for on 19/09/19. I recieved a email saying it was getting cancelled because I hadn't paid for it ( please see attached photo of proof of payment) I've tried to contact them by email but they wont respond! All I want is my replacement hosepipe for a palm springs hydrojet! Bad service
Read full review of Bestway Global Holding
Bestway Global Holding
-
green spa heater pump
Bestway doesn't care about customer service or the quality of their products!
they don't care to replace defective parts or products because they already know there stuff is inferior and low quality. apparently they don't know the average of how long their products last. they will give you a warranty if you pay, and replace an item within the warranty, but if that replacement is crap and defective, they don't care and just want you to buy new and more products to get more money. Quality and integrity are not important to Bestway. I think any company that gives a damn about their product should be able to have pride in their product and know how long that product should last and offer to replace defective products.
Bestway Global Holding
-
bestway air mattress
I purchased a bed from walmart. I opened the mattress and it would not inflate. I tried to return to store but was denied because it was opened. I was told i can exchange it and i did and the new one doesn't work either. I would like a refund of this product. I have tried two diffrent mattress to no avail. They both wont inflate. I opened the box to them both being plugged in but wouldn't inflate.
Bestway Global Holding
-
8x26 pool
I have been trying to get in touch with you for about a month now I keep on sending a request I got one callback that I missed and I've been waiting for a phone call so now I'm trying to call you and now you guys keep on hanging up on me I don't know if it's you or the answer machine please contact me otherwise I'm gonna leave a bad comment about your pools
Bestway Global Holding
-
pool float
I purchased a blow up chair pool float from Walmart and within three days it broke on me. The leg part came detached from the rest of the float on one side. One week later I went back to walmart and purchased the exact same chair float and the day I opened it and blew it up and sat in it, the exact same side tore off again. I called your company to complain that this happened to me twice and in such a short amount of time and I was hung up on. I am very upset that I bought the same product twice and I didn't even get a chance to enjoy it. Then the fact that I called to talk to someone and got hung up on. Very dissatisfied customer!
Bestway Global Holding
-
above ground pool
Purchased an above ground pool through costco. 18 feet x 9 feet x 48 inches. The sand filter pump seal came with stripped screws and did not work causing the pump not to create pressure to filter the water. This caused pool water to turn green. My city water bll amounted to $300.
I snt several emails and and filed online complaint with no response.
Very disappointed.
Bestway Global Holding
-
customer support for spare parts
I have been trying to get a replacment lid for my 2500 gph pool pump. I recieved the wrong part 2 times underwarrenty . I ordered and payed for another part that did not include the piece i needed. I put in for a call back again and when you called back i was hing up on as soon as i said hello. Now i have been blocked from my bestway account and can not open another one . I usex no harsh language or foul words in my message i only said i was hing up on and please help me get the part i need. I have used and currently own many of toyr products but that might change over this
Bestway Global Holding
-
not
I was bought a lazy spa new york for my birthday last year by friends when told it would help my condition as I'm disabled.1st July 2018.unfortunately the receipt wasn't given as it was a gift the bottom debris screen broke so I couldn't use it and applied to your after sales they asked for pics of the damage which I sent but was mis informed as to where the date number was I was told it was near the number 1 but as I showed them in the pics it wasn't there.I asked my friend who bought the tub on the 1st July 2018 for the receipt that was needed as proof of purchase she told me she had a shoebox full of reciepts she had were damaged in a water leak so didn't have proof as the item was bought cash as all my friends chipped in as I'm disabled.They kept asking for more info then I had to wait 3 days for a response this went on a few times now I've been told they can't help me.I need this hot tub and I'm unable to purchase the spare I need as it's not available any where so my hot tub is no good after having it less than a year and it was put away in September and got out early June it's had very little use I'm very upset as I can't afford a replacement.
I need a new part but not available to buy from bestway leaving product useless less than 1 year old.
Bestway Global Holding
-
a steel frame 10ft x 30 inches pool set
In may/june 2018 I bought a steel frame 10feet x 30inches pool set (for myself, no kids) at 2320 durham regional highway #2 in bowmanville, ontario l1c 3k7.
I misplaced the bill for this product.
However still have the box; where I got the serial number : bwshx08995s-1029 article/product number 091-3127-8
(at the botton of the box has a sku number 21808 56058)

I used the pool only a few times last summer as the weather was abnormally cool.
This year, I decided to put it back up this month to use, but when I started to put water in it I noticed a couple small tear like rips in the material at the sides.
I don't know the type of warranty that this pool has. but, I would like to know if I can receive a replacement pool, the same size? (after all, I was hoping to get a good few years usage from it).
I would greatly appreciate any assistance or suggestions you can offer me.

Thank you for your consideration to this matter.

Debra lombardo
2027 highway 2
Bowmanville, ontario
L1c 6e4

(905) 623-2129
[email protected]
Bestway Global Holding
-
coleman pool with windows.
Last summer our kids bought us the coleman pool windows. After a month the windows leaked. Unfortunately we have no receipts as it was a gift. So disgusted that you can sell a pool with these defects and reading many people have the same issues. I will never buy a Coleman pool again. Had a intex pool and lasted for nine years. You probably won't do anything to resolve my issues but wanted to be heard.
This review was chosen algorithmically as the most valued customer feedback.
After setting up my pool for my children and spending $350 in water. We realized when the hoses started to leak, that the pump hoses had been cut numerous times. We called the company and rather than send us replacements hoses, we needed to empty our pool, pack it up and send it back! Can not find replacement hose anywhere! Never buying bestway products again!
Read full review of Bestway Global Holding
Bestway Global Holding
-
Paris Spa
I purchased a spa with Bestway and in order to receive an additional 6 month warranty on this product, you have to register the product online. Well, guess what? Every time I try to access this particular section of their webpage, it does not seem to work for me. All the other sections of their website work just fine on my multiple devices that I used in an attempt to register my product. Also, you only have 15 days to do so. I called their customer service to inquire if they could help me register my product over the phone. After explaining my barrier to registering my product, the agents act as if they don't care. There is no supervisor to speak with if you ask for one.

I even sent an email to their customer service and the email response was that there would be no response to text emails. The email is only in place to submit images.

Owned the spa for 15 days now. Still no registration has occurred of my product.

Returning today!

I will be finding a different company with better customer service than Best way. Even if it means I have to spend a few thousand dollars on a real hottub.

Fix your processes.
This review was chosen algorithmically as the most valued customer feedback.
Purchased a Bestway above ground pool on 7-2-17. Placed pool into operation. Pool pump overheats. On wooden deck adjacent to home, we have concerns about possibility of fire. filed warranty request. Received confusing emails. Called customer (NO) help line. On hold for long time. Call center employee said they'd replace, after I cut the cord to the pump...
Read full review of Bestway Global Holding
This review was chosen algorithmically as the most valued customer feedback.
I purchased a Coleman/Bestway Power Steel Round Frame Pool Model #90389 on 5/18/17 @ local Walmart for $494 + tax, supplies, accessories. I prepped a 25' circumference area for 3 days tilling, leveling and spraying weed killer twice, then laid the tarp provided with the pool. The pool was set up, and as I started filling with water, wife and kids smoothed...
Read full review of Bestway Global Holding
This review was chosen algorithmically as the most valued customer feedback.
I have paid all my payments but 1 and I do intend on paying it. The payment was due 07/01/16 I went n and spoke to them wat I had goin on. My direct express card was missing. She said keep me posted I said ok and she was calling the next and everyday after. That month I also had to contact churches to pay my rent it wasn't just about bestway I have paid...
Read full review of Bestway Global Holding
We are here to help
16 years' experience in successful complaint resolution
Each complaint is handled individually by highly qualified experts
Honest and unbiased reviews
Last but not least, all our services are absolutely free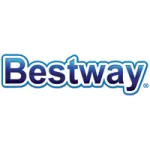 Bestway Global Holding contacts